Human Hair Wigs VS. Synthetic Hair Wigs
Sep.19,2022
When it comes to wigs, there is more to consider than simply style. In addition to the hairstyle, the material, color, price, and purpose also need to be considered when you choose a wig. If you are searching for wigs for some time, you can notice that there is a distinct difference between human hair wigs and synthetic wigs.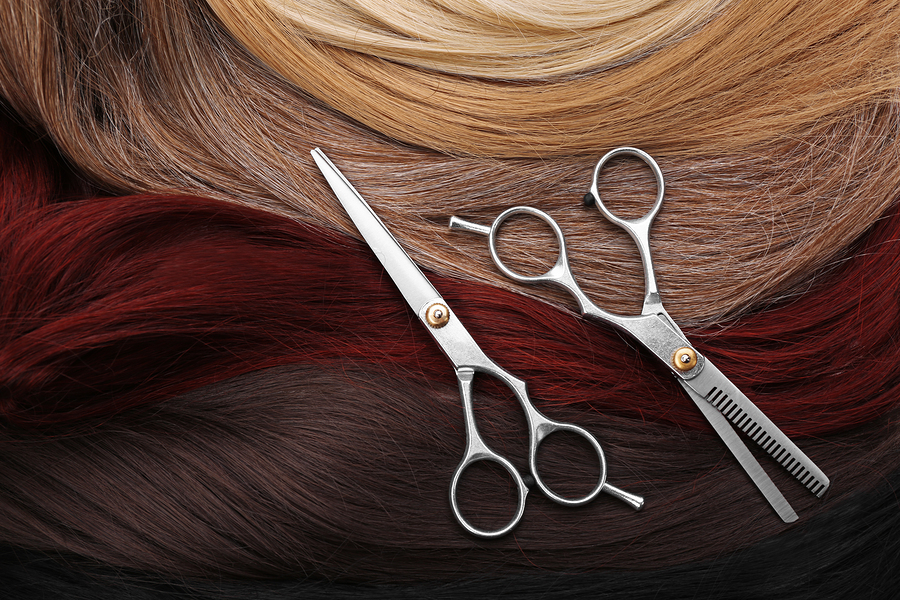 Generally speaking, synthetic wigs are cheaper than human hair wigs due to their material and texture. But the price is just one of the factors you should consider. You must want your first wig or your next wig to look fabulous and natural, but also last as long as possible. Purchasing a wig is important to your everyday looking, so how to choose a perfect wig for yourself is a significant question to answer.
In today's blog, we will help you learn how to pick the right wig for you. Keep reading to learn more about what makes human hair wigs and synthetic wigs different! Here are some tips for you so that you can know which wig is best for you.
Styling Versatility
Just like your natural human hair, most human hair wigs can be colored, permed, and styled according to your preference and fashion trends. But you need to remember that if you want to change the style, an experienced stylist is needed. Compared to human hair wigs, synthetic wigs are not that versatile. Their texture is not allowed you to do many hairstyles. But of if you prefer synthetic wigs, there is always an option. Heat-resistant synthetic wigs can meet your need. It is a special type of synthetic wig which allow it to be styled with heated styling tools. With this type, you can use heat, such as a simple hair dryer or curling iron, to style and change the curl, straightness, and pattern of your wig.
Texture
Human hair wigs allow you the choice of choosing a variety of texture that is close to your natural hair due to their different types. Apart from heat-friendly synthetic wigs, synthetic hair can become fuzzy easily over time as a result of styling.
Longevity
If you take care of your human hair wigs properly and carefully, they can last a year or more when worn daily. Actually, synthetic wigs do not last as long as human hair wigs, so if you pick a synthetic wig, you may find you need to replace a new wig more frequently. Typically, synthetic wigs can last about 4 to 6 months with daily wear.
Natural Look
When it comes to natural loos, human hair wigs are always the best option. Human hair wigs can give you the most incredible natural looking because it resembles your real hair. When you wear a human hair wig, you feel great and confident. High-quality synthetic hair can give you more natural hair than average synthetic wigs, but its naturalness is not comparable to a human hair wig. Some synthetic wigs can have an unnatural shine.
Maintenance
Just like your natural hair, human hair wigs need to be washed, conditioned, and re-styled regularly. As for synthetic wigs, they require less maintenance than human hair wigs. Normally, a synthetic wig needs to be washed after every six to eight wears.
Color Variation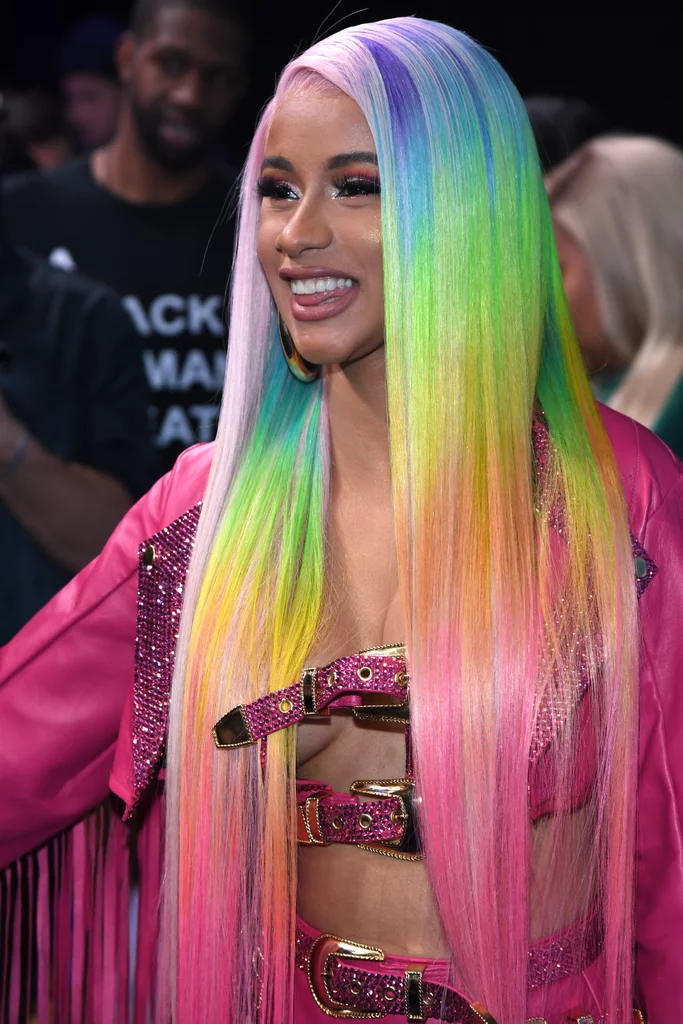 There are endless colors you can choose when it comes to synthetic wigs. You can choose from an array of natural colors, as well as several fantasy colors. But recoloring is not recommended, so make sure to choose the right color you want to stick to. Compared to synthetic wigs, human hair wigs allow you to recolor, and you'd better take your wig to a stylist who is experienced in dealing with human hair wigs. But the colors of human hair wigs can oxidize and fade as a result of exposure to sunlight.
Weight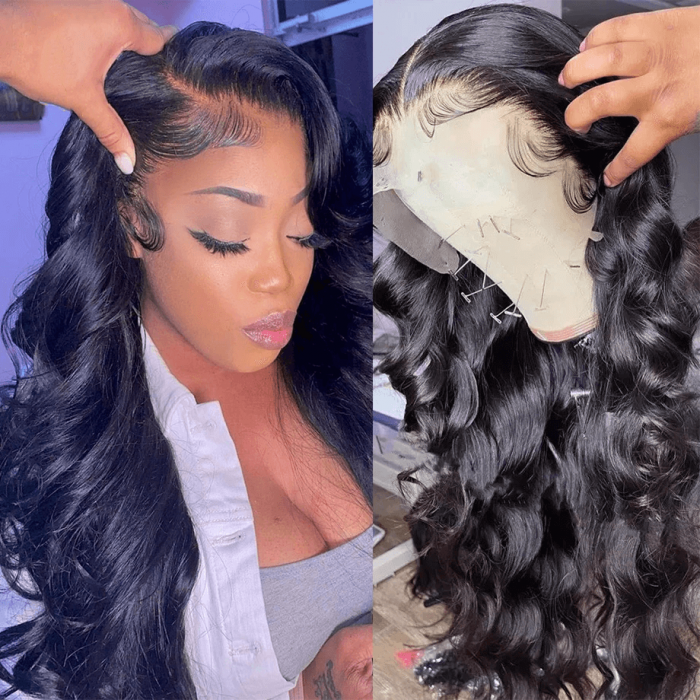 Compared to synthetic wigs, human hair wigs are light and breathable, which allows you to wear them in hot weather like summer. Especially when you are going through alopecia or hair loss and have the need to wear a wig, a human lace wig is a great choice for you because the lace wig can allow your scalp and natural hair to dry and ventilate all day.
Reacts To Weather
Human hair wigs are the same as your natural hair, and they react to the weather. That means that when you come across wet weather, your hair may become frizzy. Compared to human hair wigs, synthetic wigs have the ability to retain their original style and color regardless of the weather.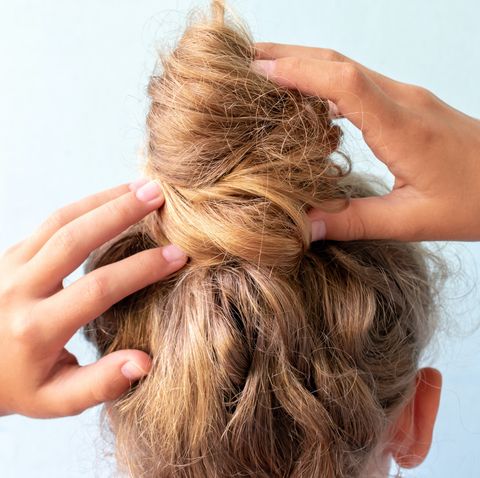 Price
Depending on the quality, human hair wigs are harvested from real human hair, so they are typically more expensive. Synthetic wigs are relatively inexpensive compared to human hair wigs. It can allow you to alter your wigs when you get tired of your current wig.
What is the best wig for you? As we all know, every coin has two sides. Human hair wigs and synthetic wigs also have their advantages and limitations, which make them the right choice at different times. They are all great choices for you depending on your purpose, time, and budget.
Now that you have learned the key factors about choosing a wig between human hair wigs and synthetic wigs. With these tips in mind, you should be fully equipped to make a well-informed wig decision. It is time to pick your perfect wig! Good luck!
Write For Us