Do You Know How to Wearing A Wig With Long Hair?
Jun.17,2022
Having long natural hair doesn't mean you can't have fun with wigs. Wigs are a great opportunity to experiment with a variety of styles and colors, and the wide variety of wigs available means you can change your look as your mood dictates. If you have long hair, you may be unsure of how to put a wig on your long hair. So, we're here to help! We've found two ways on how to put a wig on long hair. Let's see which one you like better!
You may also want to know if you need to wear a wig cap underneath your wig. A wig cap is a great tool to try, it protects your hair and can make wearing a wig more comfortable. While many people struggle with how to wear their long hair over a wig cap, we'll show you the steps to make the process go smoothly.
I.

The Plait Method for Wearing a Wig with Long Hair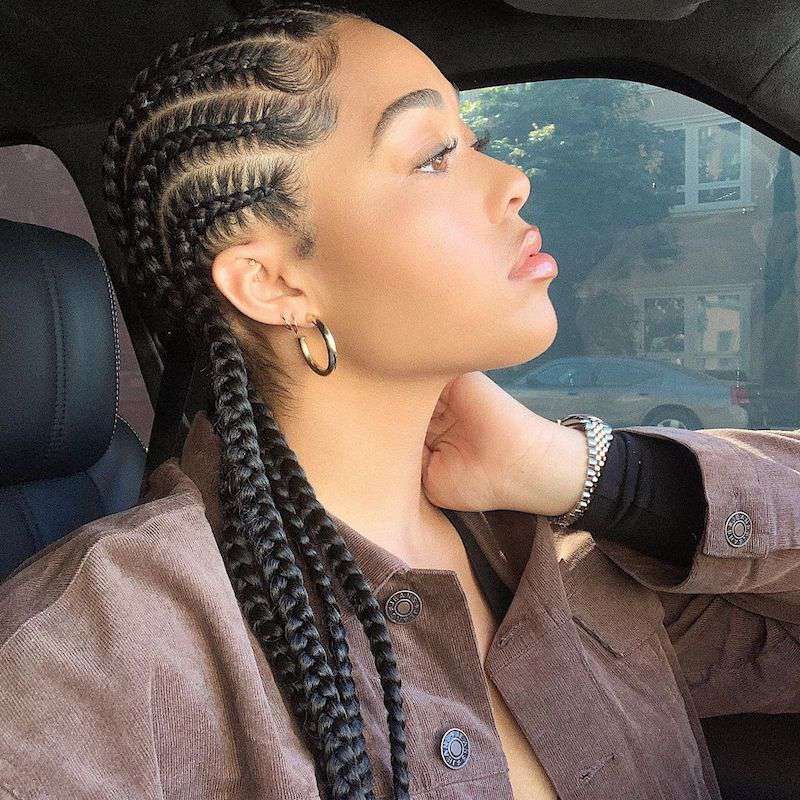 Step 1: Shampoo and brush your hair.
If you plan on wearing your wig for an extended period of time, your natural hair may become dry, so make sure you've thoroughly washed and cleansed your hair before wearing your wig. If you have a human hair wig, you could even use a deep-conditioning hair mask on it! This will aid in the moisturization of your locks. Brush your hair as well to remove any tangles or knots. If you're having trouble untangling a synthetic wig, we recommend washing it first with synthetic-friendly hair products.
Step
2:
Braid your hair
Braiding your natural hair is an excellent technique for learning how to put on a wig with long hair. Divide your hair into two sections before braiding each of them. Traditional braids work well, but for added security, try a French plait. If you have particularly thick hair, you could divide it into four sections instead. Because you will be wrapping these braids around your scalp, it is critical to begin each braid at the nape of your neck.
Step 3: Tie your braids.
Wrap the braids around your head and tie them at the crown of your head. Make sure your braids aren't too close to your natural hairline, or they'll show through the front of your wig. Once you're satisfied with the placement of your braids, secure them with bobby pins.
Step 4: Put your wig cap on.
Place the best wig cap for your hair over your head once you've chosen it. A wig cap will not only protect your natural hair, but it will also keep your long hair secure and hidden. Check that the wig cap's front edge is aligned with your natural hairline, and keep an eye out for any loose strands of hair, such as baby hair or sideburns, that you need to tuck into your wig cap. If you're feeling adventurous, you could leave a few strands of your natural hair out; this is a good option to try if you want to achieve a more natural look by blending your own hair with your wig.
Step 5: Put your wig on.
When you're satisfied with how to put long hair in a wig cap, it's time to put on your lovely wig! Make sure it's aligned with your natural hairline, then style it to perfection. To secure your wig even more, use bobby pins (that match the color of your wig) or other great tools like wig tape.
II.

The Ponytail Method for Wearing a Wig with Long Hair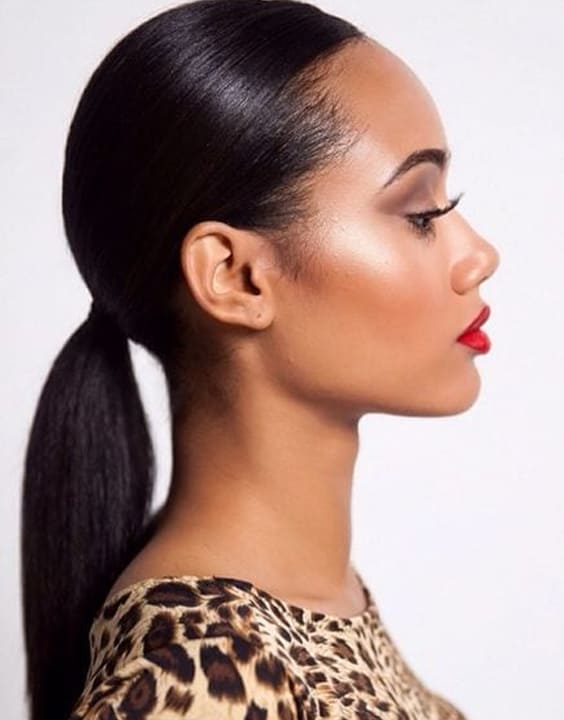 Step 1: Wash and clean your hair.
As we discussed in method one, if you want to wear your wig for an extended period of time, your natural hair may suffer. Take the time to thoroughly wash it before wearing it with a wig. You should also wash your wig on a regular basis to keep it in good condition, using wig care products that are appropriate for your wig type.
Step 2: Pull your hair back into a ponytail.
Next, pull your long natural hair into a low ponytail, tying it as tightly as possible without being uncomfortable. Then, pull your ponytail over your head so that the end of your hair is almost touching your brow.
Step 3: Put on your wig cap.
The next important step is to understand how to put on a wig cap with long hair while keeping your hair smooth. Stretch your wig cap over the base of your ponytail. Pull the cap up and over your head, stretching it until the mesh is over your face, using the base of your ponytail as an anchor. Slide the front of the cap back until it's near your hairline. Then, insert your fingers under the cap and reattach any stray hairs. You'll probably find that your ponytail is slightly lumpy under the cap, so massage the hair to evenly distribute it.
Step 4: Put your wig on.
It's wig time! Turn the wig upside down and insert your head first, then pull the rest of the wig back. Notice the flap at the back of the wig; when putting on your wig, pull this flap over the base of your ponytail. This will aid in keeping the wig on your head.
Step 5: Adjust and secure your wig further.
Then, simply adjust the wig by tugging down the front and sides and ensuring that as little of your natural hair as possible is visible – this will help your wig look more natural. Finally, secure it with bobby pins!
III.

Tips for Putting Long Hair in a Wig Cap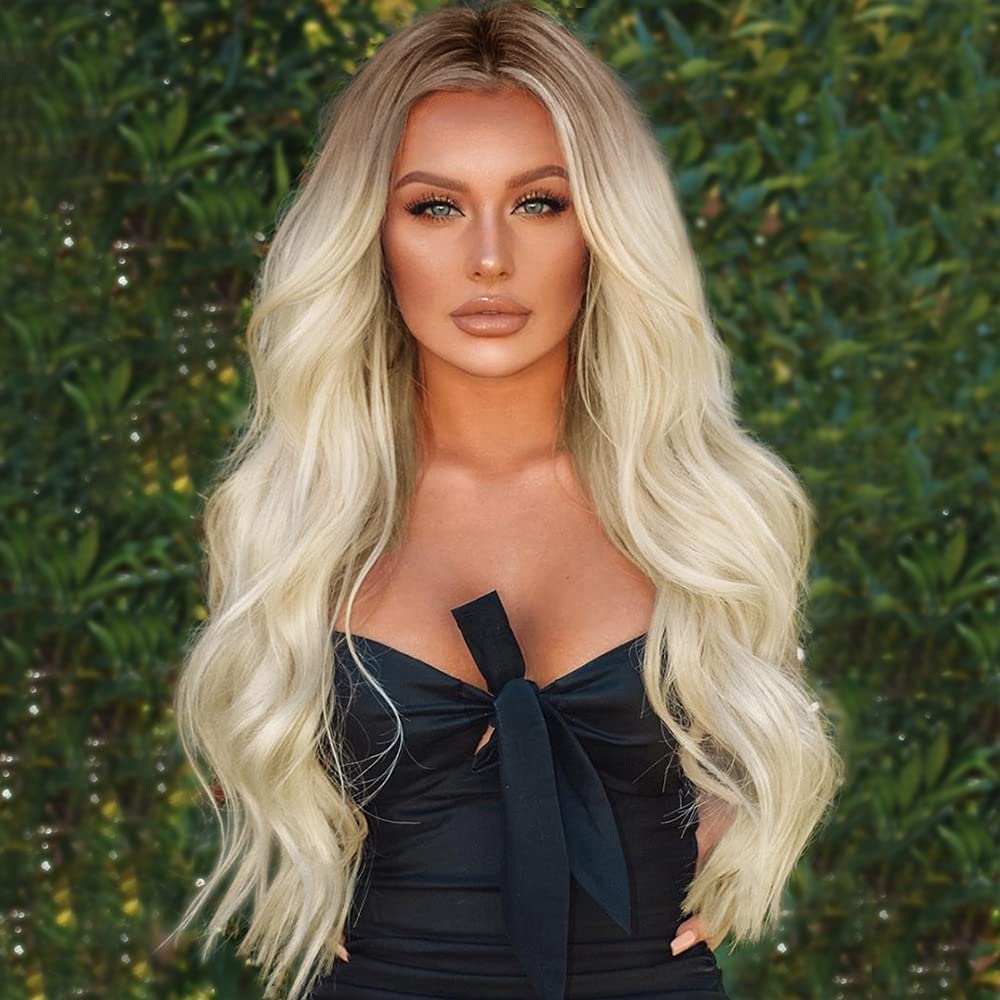 Wearing a wig cap is always optional, but there's no denying that it can help you figure out how to wear a wig with long hair while still maintaining a natural look. We've already covered how to put on a wig cap with long hair, but here are a few more pointers.
1. To ensure your wig looks as natural as possible, make sure your wig cap is the same color as your wig. If your wig cap is visible for any reason, having the right color match will help you keep a natural style.
2. There are many different types of wig caps available, but the best wig cap for long hair is one with a mesh-like construction that allows the scalp to breathe while holding your natural hair in place. A breathable wig cap is essential if you have a lot of natural hair under your wig.
You now know how to put on a wig with long hair without sacrificing security, comfort, or a natural look. Having naturally long and luscious hair should not prevent you from wearing a wig you adore! Knowing how to put on a wig cap with long hair is also extremely beneficial. So, give our methods a shot! Browse our beautiful wig collection and try on our wig caps for a new and flawless look.
This entry was posted in
wig
By Bailee
Write For Us
Questions & Answers
Q
How To Choose A Wig As A College Student?
A
Before you buy a wig, you need to start by considering your needs. You may already have the perfect wig in mind, but slow down! Think about the type of wig material you should have. There are many options. Now comes the fun part: choosing the style of your wig! It's easy to find some cheap wig … but that won't make your hair look better. When it comes to buying a wig that makes you look and feel great, go for quality. Choose a wig retailer that you can trust. They will offer high-quality wigs in styles that let your personality shine. As a college student, money is probably tight. When buying a wig, you'll need to calculate your budget. Since a wig is something you'll often wear, you may want to splurge a bit.