How To Wear Wigs With Long Hair
Aug.31,2022
Nowadays, human hair wigs are more and more popular among women. Don't think that people wear wigs just to cover their bald hair. Wigs can be used for many purposes. Now, many girls like different styles of beauty. Wigs can help them do this. Whether your hair is long or short, whether your hair is dark or light, you can find a style that suits you. Many people think that people with short hair and little hair are very suitable for wearing wigs, while long hair is not suitable for wearing wigs. But this is a wrong view. With the development of wig modeling, more and more people use wigs to experience different fashion styles. However, when wearing a wig on long and thick hair, the challenge is how to hide the hair and wear a wig with beautiful natural effects. Although this is not a particularly simple thing, it is not difficult. For long hair and wigs, you only need a few steps to complete. Let's take a look at the steps of wearing a wig with long hair.
The Tools You Need:
A Wig Cap
A Wide-Tooth Comb
Some Hairpins
Some Small Hair Ties

1. Prepare Your Hair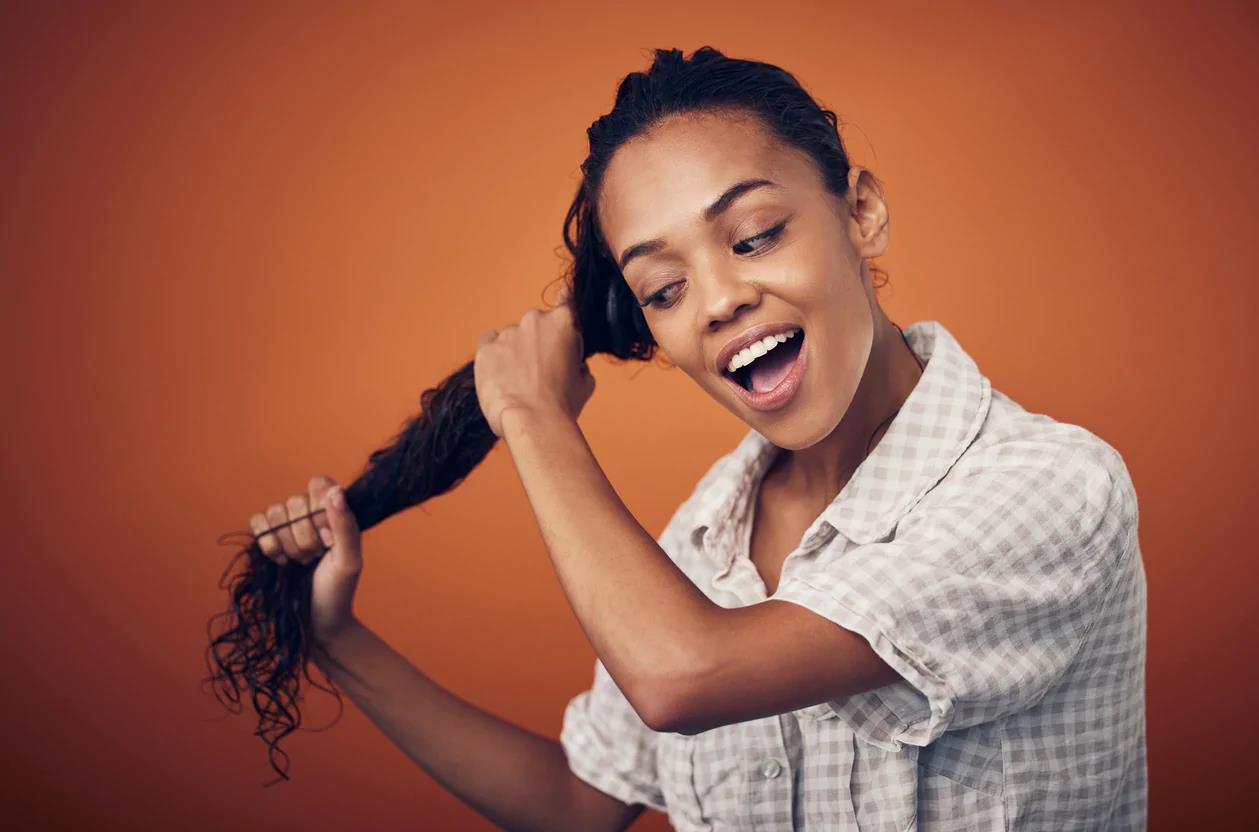 No matter what types of wig you are going to wear, the first thing you need to do is wash your own hair. After a long time of wearing a wig, your own hair may become dirty. Because your scalp secretes oil every day. If you sweat when you wear a wig, there will be more and more dirty things on your scalp. If your hair becomes clean, not only will you feel comfortable, but your clean hair will not affect the wearing effect of wigs. If you plan to wear your wig for a long time, your own hair may become dry. So it is very necessary to do a thorough care for your hair before wearing a wig. Wait until your hair is clean and completely dry before you go to the next step.

2. Braid Your Long Hair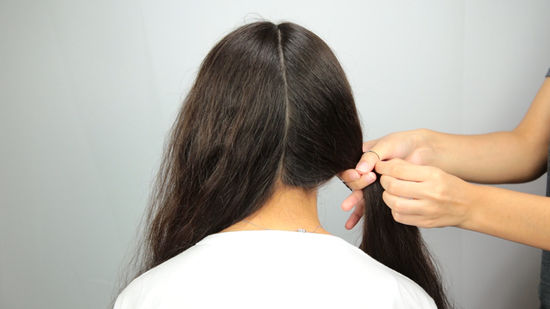 Your hair has become fluffy after washing. You need to take a comb and comb your hair first to make sure there is no tangle and prepare for the next step. After combing your hair, you can start to weave your hair. Braided hair is a good technique, which can help your long hair to wear a wig smoothly. There are many ways to braid hair. The simplest and most convenient way is to weave hair into three braids or cornrows. If you want to braid your hair into three braids, you need to decide how many pieces of hair to divide according to the density of your hair. Generally, the hair is divided into two parts from the middle part. Braid the two pieces of hair into three braids and fix them with small hairbands. Then wrap the braid around your head, wrap the left braid to the right, and wrap the right braid to the left. And fix them around the top of the head with hairpins. Be careful that your braid is not too close to your own hairline, or it will be very unnatural after wearing the wig. Be sure to keep your hair flat on top of your head.

3. Wear A Wig Cap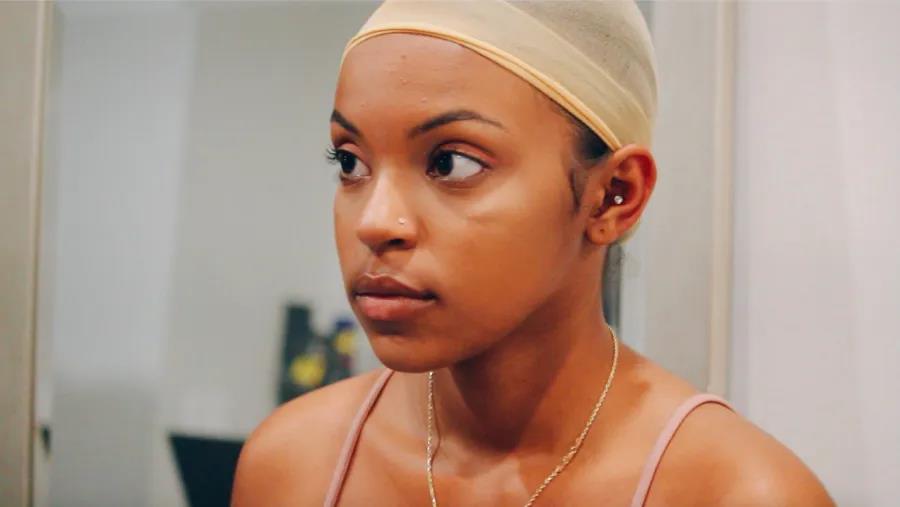 Choose the right wig cap for your hair and put it on. Wig caps also have different materials and types, such as nylon wig caps, mesh wig caps, cotton wig caps and so on. You can choose according to your preference. The most popular wig cap is nylon wig cap. Nylon wig cap is light and transparent, and can also fix hair well. There are also many colors to choose from. You can choose a color similar to your skin color according to your skin color. When wearing a wig cap, pull the back of the cap up to the top of your hair until it is near your hairline, and then adjust the wig cap to make it more consistent with the shape of your head. Hide all hair behind the wig cap and try to smooth it.

4. Put On Your Wig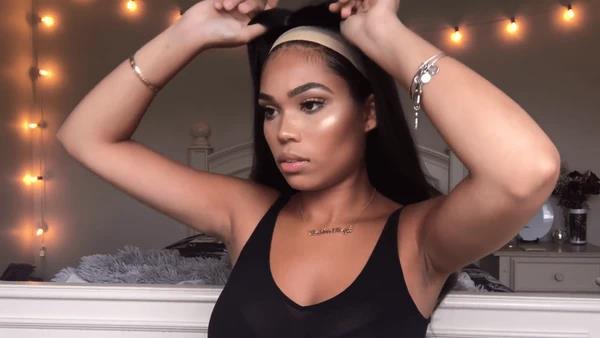 After putting on your wig cap, you can put on your wig. You need to put the wig on the back of your head near the neck, and then put it on your head. Start with the front of the wig. First, align the front of the wig with your hairline, preferably beyond your hairline. Then smooth the wig from front to back, and adjust your wig to make it more fit your head. If your wig is a lace wig, you must confirm that you are very gentle and patient in the process of wearing the wig, so as not to damage your wig when wearing it.

5. Style Your Wig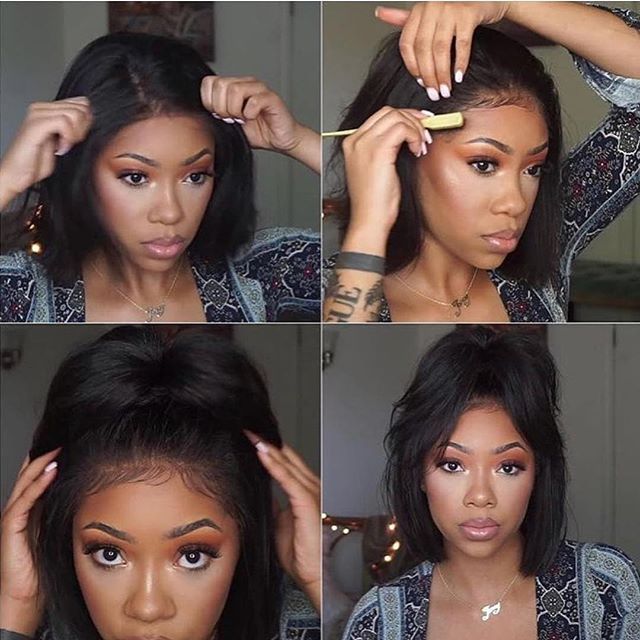 After the wig is worn, what you need to do is to see if there are still some things you are not satisfied with. You can get some baby hair near the hairline to make your hair look more natural.
Write For Us
Questions & Answers
Q
How do you wear your hair under a wig?
A
Usually, the best place to hide your hair under a wig is at the nape of your neck, and most wigs have a little extra stretch in this area to accommodate for it. If your hair is long enough, you can simply tie your hair in a bun and throw it under the wig cap, put on the wig and the wig will stretch around the bun.
Q
Why is my wig cap keeps slipping off?
A
If you have longer hair, tie it up securely in a low bun or low plait. Apply gel or hairspray to smooth down baby hairs or flyaway. Apply the wig cap from front to back, ensuring it aligns with your natural hairline.

Q
What kind of wig looks most natural?
A
For the most natural-looking wig, opt for one made of human hair. There are two types of wigs: human hair and synthetic. As you might guess, human hair provides the most natural look. Because it's real, it falls and swings the same way natural hair does.