How To Thin A Wig
Jun.28,2022
Usually, when wigs are brand new, they tend to be quite dense, and many people, especially beginners, may not find them pleasing to wear. What's more, denser hair can be quite difficult to style. In this case, the wig needs to be thinned out. Thinning out a wig basically involves removing excess hair from the wig, usually at the top, middle, or bottom areas of the wig.
A well-thinned out lace frontal wig will give you that natural look you are yearning for. But how can you thin your wig? This is one of the most asked questions when it comes to a wig. Fortunately, in this article, we discuss:
What you should know before you thin out your wig Things you need to thin out your wig How to thin out a wig. So, without wasting more time, let's get started!
What you need to know before you thin out your wig
One of the things you need to know when it comes to thinning out a V wig is if you are going to let a professional do it for you or if you are going to do it yourself. If you want your wig to be thinned correctly, you need to let a hairstylist do it for you. A professional hairstylist has been in the business for a very long time and knows how to thin out a wig properly. However, this will cost you some money, plus you will have to drive all the way to the salon.
On the other hand, you can decide to thin out your wig yourself. After all, it is not a difficult task. So long as you are equipped with the right tips and tools, you are good to go. What's more, it will save you not only money, but time as well.
You also need to consider if you want to thin out all the hair or just the ends for a more layered effect.
What you will need
If you have decided to thin out your deep wave hair wig, you will need thinning shears [scissors] or a pair of tweezers. It is not advisable to use regular scissors because you might end up messing your wig. The fine teeth on the thinning shears can help you trim your wig for a more realistic look. With thinning shears, you can cut your hair at any angle, and the shears won't get blunt. Other than the thinning shears, you also need other items, such as hair clips, brushes, etc. to thin out your wig.
How to thin out a wig using thinning shears
Here is a step-by-step guide to help you thin out your wig using thinning shears:
Step 1: Put your wig on your head to determine where to thin
First things first, you need to put the affordable human hair wig on your head and look at yourself in the mirror. Determine where you want to thin the hair, and just think of how you want the wig to appear. This can help in guiding your work as you start.
Step 2: Create a part you want to work on
Once you have determined where you want to thin, it is time to create a part in your wig to separate the areas of the hairpiece that you want to work on. Use hair clips or ties to secure the rest of the hair as well as keep them away from your way.
Step 3: Prepare to remove
Hold a section of the wig's hair strands between your fingers, and then squeeze the thinning shears on that section. Use the shears very close to the root to capture full strands. Otherwise, it will still look bulky close to your head and thinner around the perimeter length of the wig. What's more, the hairs may also stand up and out visibly if you don't cut them as closer to the roots as possible.
Step 4: Remove the excess hair
Comb through the section of the wig that you are holding in your hands to remove the excess hair. The comb captures a small amount of hair set free by the thinning shears.
Step 5: Keep on plucking the hairs
Keep on plucking the sections of the wig you want to thin until you are comfortable with the volume. When you are done, comb through your wig and style it according to your taste and preference.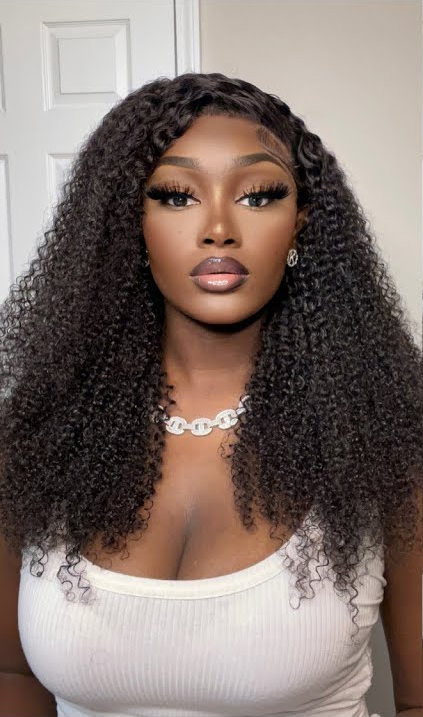 How to thin your wig using regular scissors
Of course, you can also thin out your cheap wig using a pair of scissors. However, you must be very careful. Here is what to do:You will also have to put the wig on your head to see which sections need thinning. Combing the wig is also ideal to help you determine where to thin out.
Place the section of the wig that you want to thin out in the scissors. The smooth side of your scissors should be at the top. Make a small cut and pull up. During this process, some hair will come out with your scissors. Repeat this process slowly throughout the wig, checking your progress as you continue. When thinning, it's easy to get carried away and end up removing too much hair from the wig and damaging it. This is why you must be very careful.
Final thoughts
Thinning out your wig Afterpay is one of the perfect ways you can achieve a more natural look. After all, we all want to achieve that natural and sleek look when wearing a wig. When thinning out your wig, you should aim for having a nicely blended cut.
Now that you know how to thin out your wig, you can now go ahead and thin out your wig to make it look more natural and beautiful. However, if you encounter any problems with thinning out a wig, you can schedule an appointment with a professional hairstylist and let him or her do it for you perfectly.
Write For Us