How To Take Your Curls To The Next Level
Mar.20,2023
If you have naturally curly hair, you are already aware of how difficult it is to maintain and style them. Curly hair is dry, frizzy, and frequently challenging to maintain by nature. You'll be able to maintain your bouncy, silky curls once you've established a routine that works for you and your curly hair.
Identifying the exact curls in one's mane is the first step in creating a routine that works for curly hair. There are ten major categories of hair types, with type 1 referring to totally straight hair. The other varieties of curly hair fall under types 2 through 10. All nine of the remaining classifications are wavy or curly to some extent. These hair types can be categorized into three main types: wavy, curly, and coily. Type 4C is regarded as having the tightest, kinkiest coils, whereas type 2A is described as having loose, "S"-shaped curls.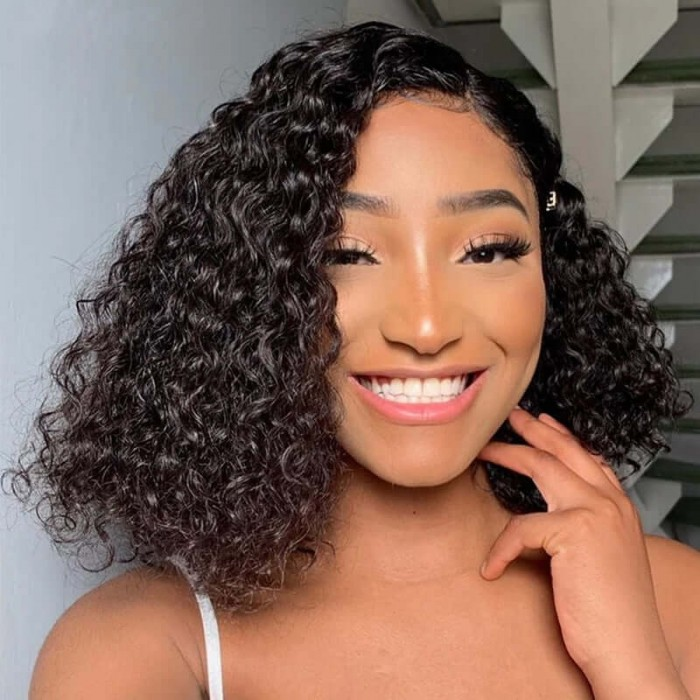 Selecting the products and styling techniques that will give you the desired look and feel of curls will be much simpler once you have identified your curly hair type. Before you find a routine for your curly hair that works well for you, it could take some trial and error, but you'll ultimately get the hang of it.
In this article, we discuss incredible tips which can help ladies with naturally curly hair everywhere get the stunning locks they've always wanted. Let's delve into them.
1. Look for a consistent hair care regimen that flatters your curls.
As was previously mentioned, the various curl patterns you must deal with will considerably impact the tools and techniques you use to treat your hair. The creams and gels you use to maintain your curls will need to be thicker and more hydrating than those you use on soft waves because tighter curls are often drier, denser, and more prone to breaking than soft waves. However, women with naturally curly or wavy hair should refrain from applying heavy treatments on it because these products can make the hair look flat, lifeless, and greasy.
Learn as much as you can about the unique type of curly hair you have, and then be daring and try different styling techniques and products that are best for you. You might discover a single product that takes care of all your styling issues, or that a few different products combined produce the finest results.
2. Try not to over-wash your hair.
Remember that curly hair tends to frizz and is inherently dry. Curly hair makes it difficult for the natural oils from your scalp to penetrate the kinks and bends in the hair's strands and provide straighter hair luster and nourishment. Your curls will be smoother, softer, and healthier if you shampoo your hair less regularly since they will be able to retain more moisture. Use a shampoo made specifically for curly hair every time you wash your hair to ensure that the curls are defined, and the hair may be easily detangled. Consider renewing your mane with a dry shampoo applied only to the roots and scalp on days when you don't feel like washing your hair or co-washing with water and a hydrating conditioner designed especially for curls.
3.Try as much as possible to avoid hair products that contain alcohol and sulfur.
It is crucial to use products designed especially for curly hair in addition to being sulfate- and alcohol-free. You should avoid these substances at all costs because they cause the hair to become incredibly dry and are dangerous in other ways.
Your curly hair needs new moisture injected into it immediately. This can be done using various techniques, including regularly deep-conditioning and oil-treating your hair and using conditioner after every wash.
You should try making a coconut hair mask at home and look into the various oils you could use to treat your curls. Your curls will love this if you apply it once a week because they will literally gulp down all the moisture. If you know what we mean, we like our curls to be moist and fresh.
4. Refrain from brushing your curly hair.
If your hair is curly, resist the impulse to brush it. You should comb through your curly hair with a wide-toothed comb before shampooing. All you have to do to style your hair is run your fingers through it after you've washed it. You shouldn't brush your hair when it's wet, since it is more likely to break and sustain damage.
5. When it comes to heat, go easy on yourself.
Your curls could appear flat and ugly if you use too much heat, since it could lead them to lose their natural spiral-like shape. If you notice this, stop applying heat to your hair for at least a week and a half and focus on rehydrating your curls, so they can restore their bounce. This includes using a diffuser-equipped blow-dryer. If you must use heated styling tools, make sure to maintain the heat as low as possible and wear a heat protectant at all times. This is a very important tip that you should never ignore.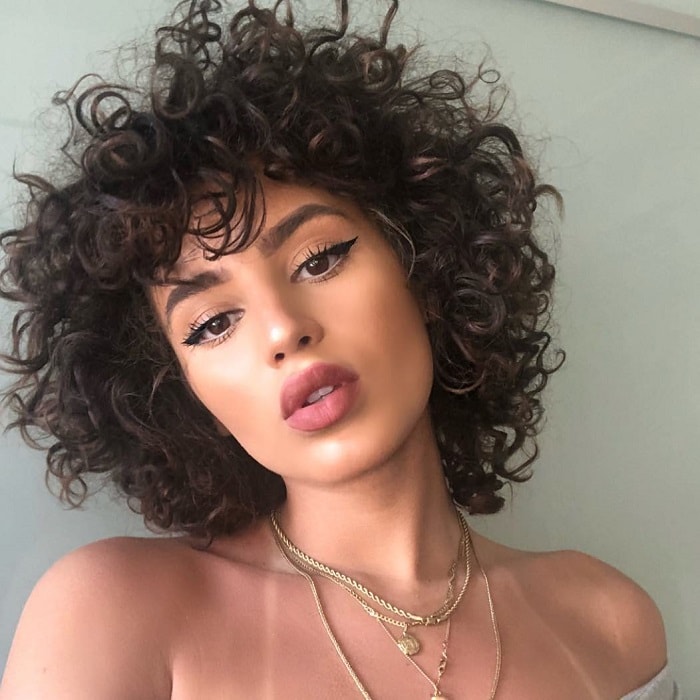 Final remarks
Undoubtedly one of the hair kinds that needs the greatest maintenance is curly hair. Yet it's also the most attractive hairstyle. Your curly hair will therefore be worth the time and effort you invest into managing it. If you follow the recommendations mentioned above for maintaining curly hair, you'll have gorgeous, healthy curls in no time.
Write For Us