How To Store Your Wigs Perfectly
Jan.28,2023
One of the main difficulties many wig wearers encounter is proper wig storage. If you want your wig to last longer, it's essential to store it properly. Purchasing a lace front wig is an investment in itself, so you want to be sure you get the most for your money. By appropriately storing your wigs, you can accomplish that.
Human hair and synthetic hair are the two main materials used to make wigs. These materials may each need distinct kinds of storage. Therefore, be sure to understand the material your wig is constructed of in order to comprehend its storage needs.
You've come to the right place if you're a new wig wearer and you are unsure of how to store your wig. We go over how to store your wig properly in this article. There are numerous options for wig storage. You shouldn't really restrict yourself to a single technique. Your storage strategy will also depend on whether you plan to keep your wig for a short or lengthy period.
Here are some of the best ways to store wigs to increase longevity.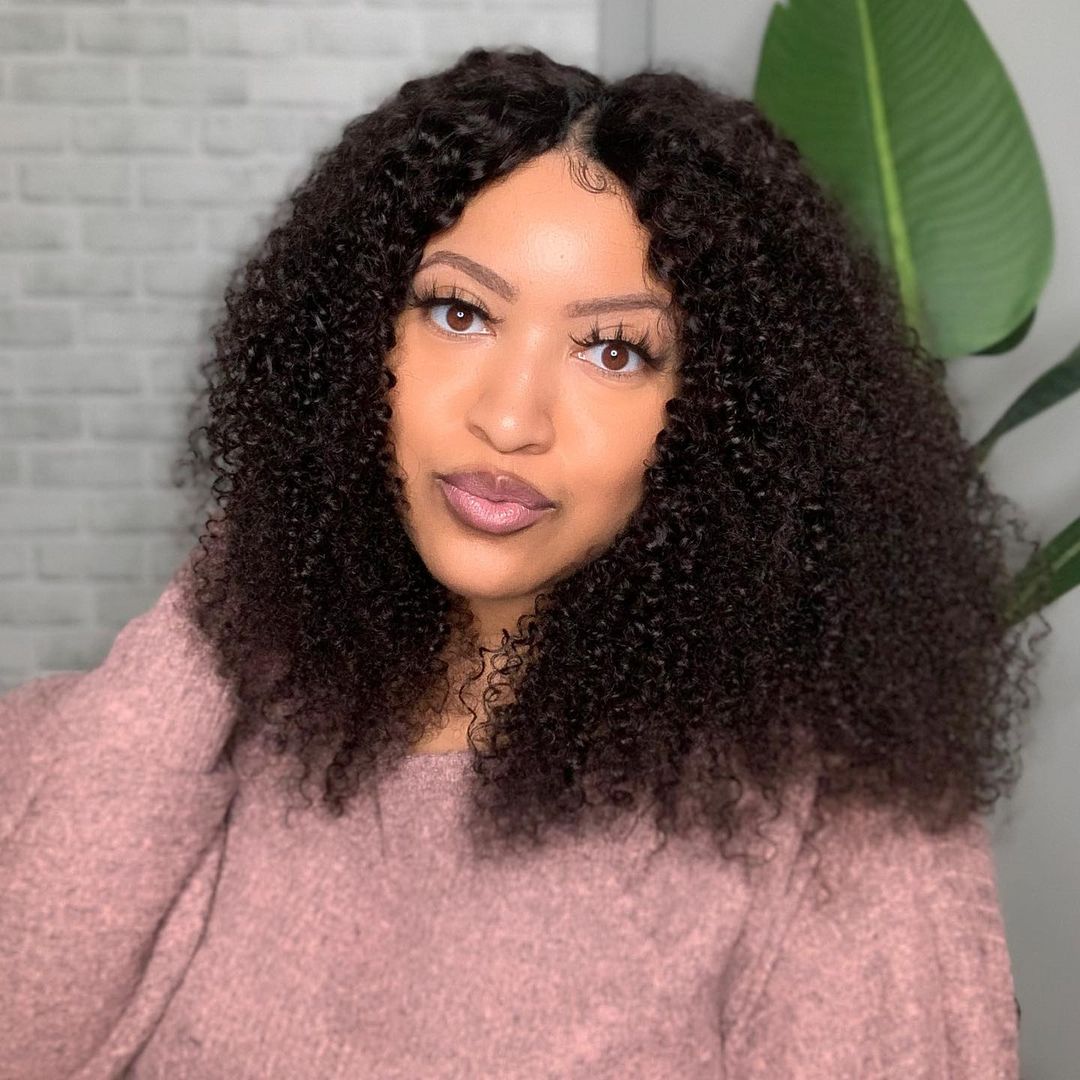 1. Keep your wig hanged on a mannequin or wig stand.
The most common method of wig storage is on a mannequin head or wig stand. A wig stand or mannequin head is ideal if you don't have enough shelf space to store your wigs. This is another quick technique of wig storage.
The structure, style, and curls [if any] of your wig's hair will remain in place if you use a mannequin head or wig stand. They are also perfect for people who wear wigs during the day and take them off at night. A mannequin head or wig stand can be purchased online or at a local beauty supply store. Additionally, these wig stands and mannequin heads are incredibly portable, take up little room, and can be placed anywhere.
2. Use wig hangers.
Additionally, you can use a hanger to store your v part wigs. This is another preferred method of wig storage. These wig hangers are also excellent, especially if you don't have enough room for mannequin heads or wig stands. A wig hanger can help preserve its shape and curls if your wig has curls. Wig hangers include a base that resembles a cap where you hang your wig and a lengthy hook to hang it in your closet. Finding a suitable spot in your closet to hang them is advised to prevent them from being stifled by your clothing. The back of your closet is the ideal location.
3. Keep your wig in its packaging.
Storing your wig in its box is another fantastic alternative, especially if you seek a long-term storage solution. Wig boxes are the best for storing your affordable human hair wigs because they are normally made to maintain a wig in great condition. Using a wig box is a great choice if you don't have a lot of room because you can stack these boxes neatly, and they take up minimal room. However, ensure your wig is fully cleaned, dried, combed, and treated with a conditioning spray before putting it in a wig box. Doing this allows you to keep the wig tidy and its fibers sturdy. After that, you can arrange these boxes in your closet.
4. Keep your wig bagged.
It's also ideal for keeping your curly lace front wig in a bag. Your wig will keep moisture while being stored if it is in a bag. However, remember that it should be a satin or silk bag, not just any bag. This will preserve the wig's moisture and softness. In the long run, it will also stop the wig from tangling.
But remember to take safety measures when putting your wig in a suitcase. You risk interfering with the wig's structure if you are not careful. Fold the wig in half from ear to ear and tuck it inside the bag for a neat storage solution for your wig. These bags are offered online and at cosmetics stores. The nice part about these bags is that they take up less room and can be transported anywhere you go.
5. Placing your wig on a shoes rack
Surprisingly, shoe racks can also be used to store bob wigs. The shoe rack hangs on the inside of your closet door, not a conventional shoe rack. You can keep your wigs in them just fine. For secure storage, fold your wig gently and tuck it inside the compartment on these shoe racks. Give the hairpieces a name according to how you have positioned them on each pocket. Your wig will be kept securely and available for use if you use this shoe rack. Additionally, your wigs won't be broken or covered in dust. This technique can be used to store your wig both temporarily and permanently.
6. How to pack your wig on a trip
If you intend to transport your wig when traveling or taking a vacation, you must pack it securely. Of course, you wouldn't want to get to your destination with a wig destroyed by the other items in your suitcase and bent and out of shape. The best action is to buy a sturdy wig box and store it in a Ziploc bag or cover it with a tissue to keep it safe. Additionally, it is wise to spend money on a budget-friendly wig stand if you plan on taking a lot of wigs on your trip. Once you get to your destination, you'll just set up the wig stand and put the wig on it. Doing this is quite easy.
Conclusion
You'd be wrong to believe that wigs should not be stored properly. As important as washing and combing a wig is the proper way to store it. Therefore, even if you regularly wash and condition your wig, if you don't store it properly, all of your hard work will be for nothing. Therefore, if you want your wigs to last a long time, make sure you give proper storage top priority.
Write For Us