How To Secure A Wig
Sep.06,2022
It is a girl's nature to pursue beauty. Many girls like to wear human hair wigs to change their style and get a variety of beauty. Some people have to wear wigs because of illness. But whatever the reasons are, wigs are being loved by more people. At the same time, many people who do not know about wigs will raise many questions, one of which people are most worried about is whether the wigs will fall off. Some people will still feel anxious even if she wears a wig correctly. Knowing how to make the wig comfortable and safe to wear on the head can make people feel overwhelmed, but it is not a difficult thing. Because there are many wig styles and wig accessories to help you wear your wig firmly on your head. In this article, we will introduce several wig accessories that can make wigs strong.
1. Wig Glue
Wig glue is a kind of adhesive, which will become transparent and leave no stains after drying. The wig glue will be comfortable and can be easily removed after being applied. It can be used for a long time, and the price is also very cheap. The use of wig glue is also very simple. You just need to apply the wig glue to the position where the skin and wig fit together, and then put on the wig. But wig glue is more suitable for people without hair, because once the glue is applied to your own hair, it will be a very bad thing. Therefore, people who wear lace wigs generally use wig glue to smear the hairline part to make the wig more firm.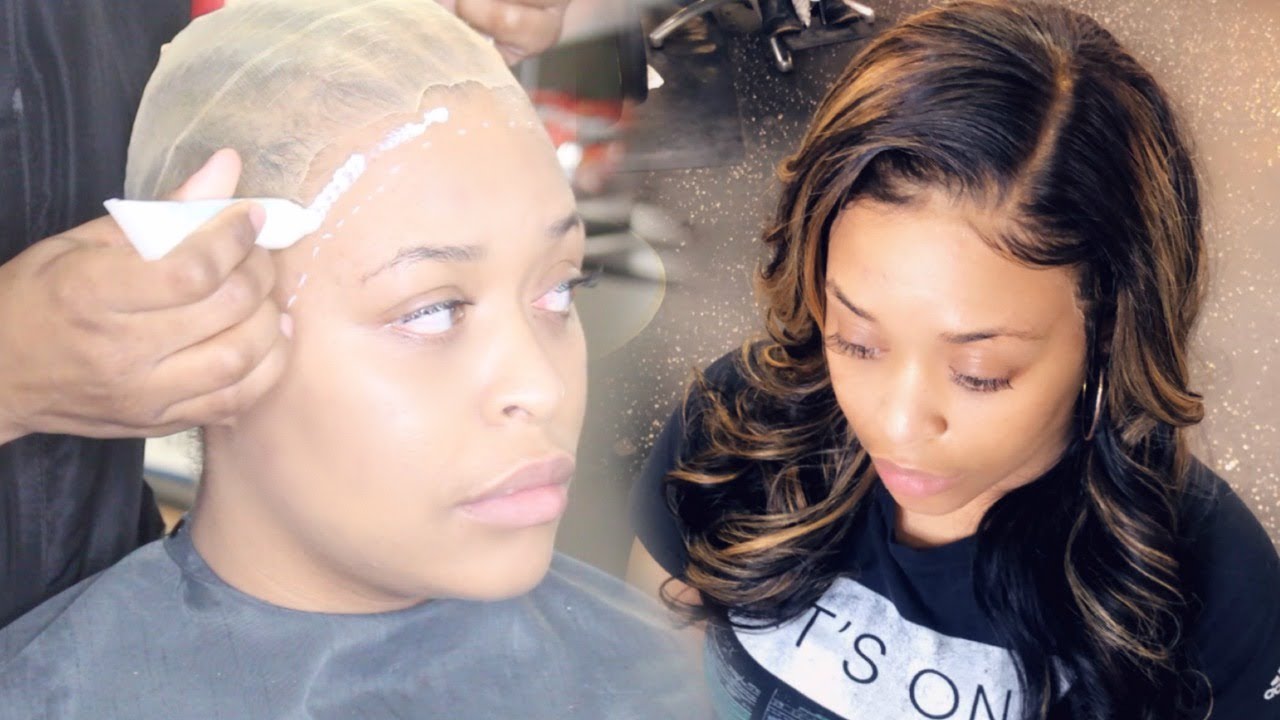 How to use wig glue:
Step 1: dip a cotton swab into some external alcohol and wipe it along the hairline to remove the grease and dirt adhered to the skin to make the glue more firm.

Step 2: apply the wig glue along the hairline, and use a small stick to evenly apply the glue. Wait for the glue to dry a little before installing the wig. In this step, you can use a hair dryer to blow the glue.

Step 3: cover the hairline part of the wig on your hairline part, and press the wig gently on the glue. Then wait for the glue to dry thoroughly. If you feel that there is not enough glue applied, you can apply a little more glue.
2. Wig Tape
Wig tape is a more suitable substitute for the scalp than wig glue, because wig glue may irritate sensitive scalp, especially people who lose hair due to disease. Wig tape is suitable for scalp without hair. Because the tape is double-sided, it is also a bad thing if it sticks to your own hair. Wig tape comes in various shapes. You can buy a roll of wig tape and then cut it into a suitable size according to your own head shape, or you can buy the one that has been cut.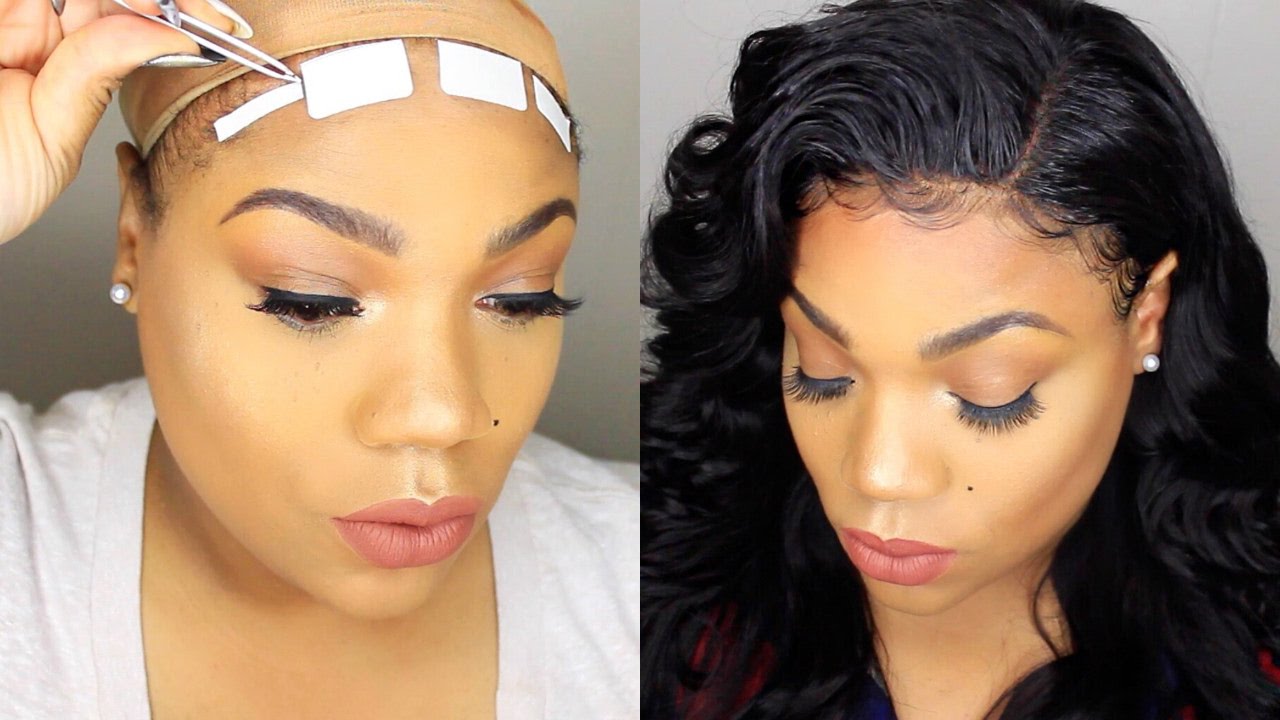 How to use wig tape:
Step 1: clean the area where you want to place the wig tape. You can wipe it with external alcohol to remove excess grease and dirt, which is conducive to the adhesion of the wig tape.

Step 2: stick the wig tape on the bottom of the wig.

Step 3: tear off the other side of the wig tape and stick it on the scalp.
3. Wig Clips
Wig clips are one of the most popular methods to fix wigs. They are very suitable for women with hair, and the use method is very simple. The wig clip can be worn under any wig or hat, and can ensure that your hat or wig are completely fixed on your hair.
Some wig styles have wig clips, such as U part wigs and V part wigs. This style of wig has wig clips sewn at the top opening and the hairline. This will make the wig firmly fixed to your hair and look natural. If you think that wearing a wig clip is a little troublesome, then take a look at our popular natural and comfortable U part wigs and V part wigs.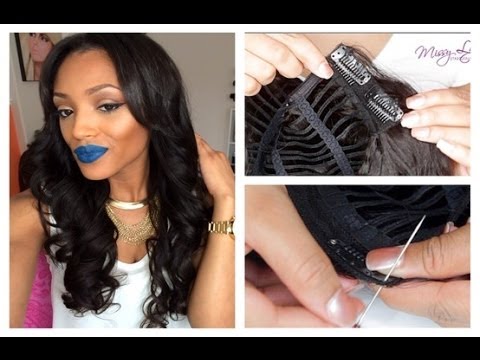 How to use wig clips:
Step 1: buy wig clips and sew them on the wig.
Step 2: braid your hair. Use gel to smooth any stray hair.

Step 3: put on the wig and clip the clips under the wig to your hair.
4. Wig Cap
For those who don't know how to fix the wig without a cap, the wig cap is the perfect solution. Wearing a wig cap can ensure that your natural hair stays in place. More importantly, it can prevent your hair from breaking easily due to friction, form a perfect barrier between the wig and your hair, and keep your hair and wig clean.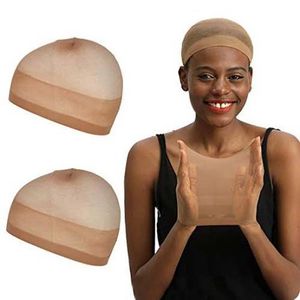 How to use wig cap:
Step 1: wash your hair. Braid your hair after it has dried completely.

Step 2: put a wig cap on your head from the front of the hairline to the back of the neck. Smooth the wig cap and make it as flat as possible.

Step 3: put on a wig.
Write For Us
Questions & Answers
Q
Are u part wigs better?
A
Since a portion of your natural hair will be left out, U-part wigs offer more versatility when it comes to sectioning out your hair, and often give a more natural-looking finish. You also have the freedom to style your edges however you'd like.
Q
Can you sleep with u part wig?
A
The chemically unprocessed hair is safe to use. You also sleep with the wig as you do with your existing hair. You can design different sizes of u-shape. This U-shaped opening gives you an opportunity to blend your hair with the wig and expose your scalp to give you a natural-looking hairline.
A
It is an excellent option for some girls who are allergic to glue or have sensitive skin. The V part wig is made of 100% human hair, no glue, and even no synthetic. It means there will be no scalp irritation due to the chemical, no pulling of the skin because of the glue.