How To Prolong The Lifespan Of Your Wig
Jan.29,2023
Your goal when buying a wig is to get the most value for your money by having it last as long as possible. Wigs can last longer if they are properly cared for. Undoubtedly, wearing a high-quality wig can improve your appearance and make you appear stunning and sophisticated. These are a few reasons that have contributed to the popularity of wigs.
High-quality wigs, especially those made of human hair, are more expensive than synthetic wigs. They do, however, last longer. Human hair wigs of good quality typically last up to 12 months. However, a variety of factors will affect how long your wig lasts. The following elements will affect how long your lace front wig will last.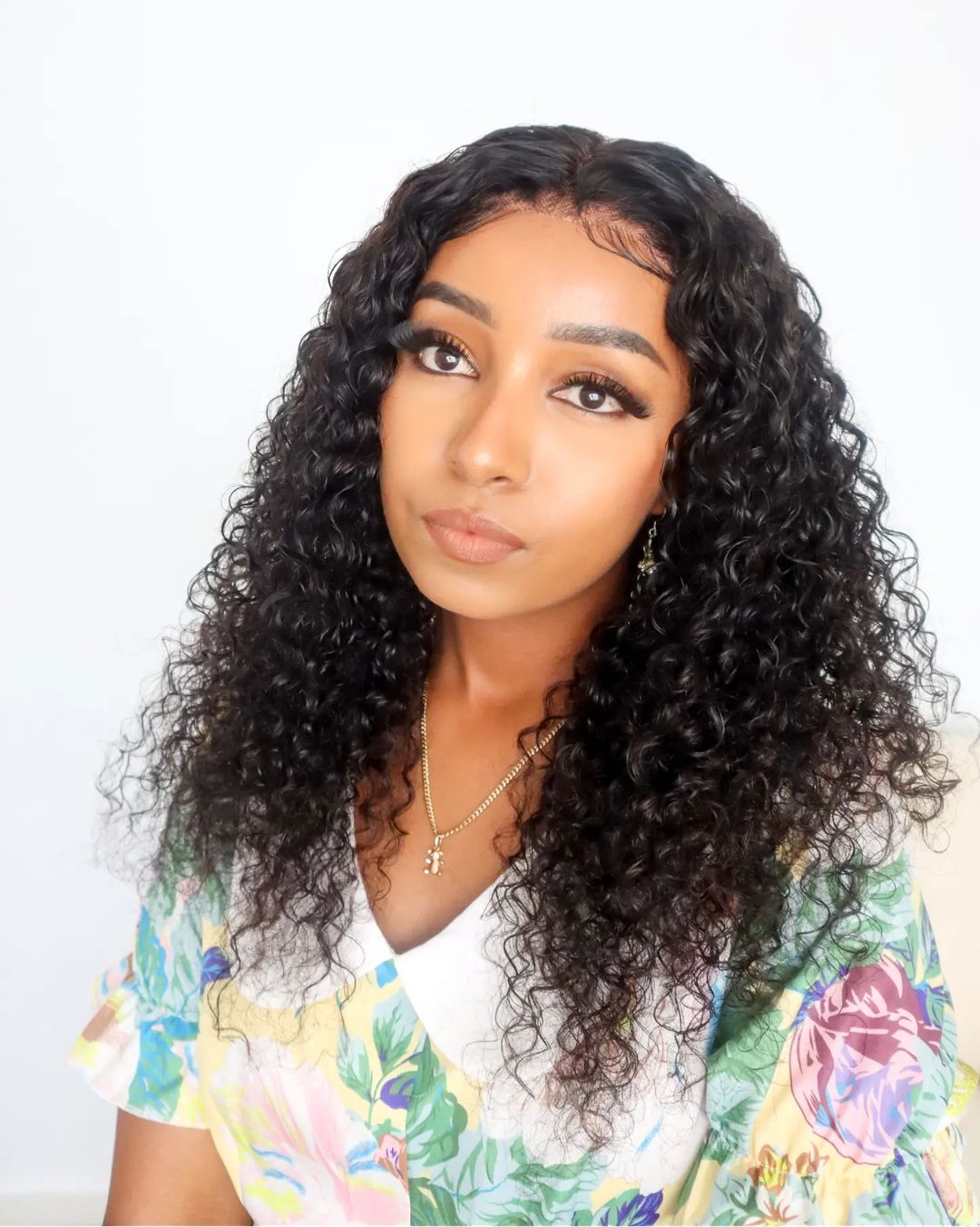 1. Material
Hair material is one of the most important elements influencing the lifespan of wigs. The longevity of human hair wigs is typically much greater than synthetic wigs; if you wear them frequently and take proper care of them, it may last a year. The lifespan of synthetic wigs is only 3–4 months. Because they have not undergone any chemical processing and the cuticles are intact, human hair wigs are less likely to tangle and shed, and they also need much less maintenance. The lifespan of synthetic wigs is lower than that of human hair wig, yet they are a cost-effective option.
2. Base material
The base material also has a high impact on how long the wig will last. The most common base materials include monofilament and silk bases that can help wigs last longer. Monofilament base is more durable because of the tight weaving and the layered structure of the silk base. On the other hand, the lace base is thin and breathable, but because it is made of soft material and has just one layer, they are less long-lasting.
3. Maintenance
In addition to intrinsic properties, which heavily influence wig durability, external factors can also have a big impact. The lifespan of your wig will depend on how well you take good care of them; if you do, they may last longer. Wig maintenance, specifically washing and storage, mostly determines how long wigs last.
Now that you know what factors can affect the lifespan of your wig, let's now explore ways you can extend the lifespan of your wig.
4. Purchase high-quality wigs
One of the most effective ways to extend the lifespan of your wig is to opt for a high-quality wig. Affordable human hair wigs are the best quality wigs in the market. In general, human hair wigs cost more than synthetic ones. But because they are sturdy, you get more bang for your buck. If kept and stored correctly, human hair can last for up to three years. They are, therefore, a one-time investment that can help you save a sizable sum of money. Conversely, synthetic wigs may only last a year or less. As a result, you don't get more for your money.
5. Choose hair products carefully.
The use of the product makes wearing a wig a lot simpler. It also indicates that you can style your wig in the same manner as your natural hair, regardless of whether you have chosen a wig made of synthetic hair or human hair.
Unfortunately, regular hair products will not cut it when it comes to wigs. They contain substances that do little to rehydrate and protect wig fibers, and they can even damage your wig to the point where it cannot be repaired; this can render it unwearable in a very short time.
Investing in high-quality products designed specifically for wigs and using them in moderation will help your wig look fantastic for a longer period and last longer. If you overload your wig with the product, you risk diminishing its durability and contributing to greasiness.
1. Use the correct brush or comb when brushing your hair.
You must embrace the idea of combing through your cheap wig after taking it off. Using the right comb, gently remove any tangles on the wig. Smoothing and separating the fibers on your wig before you store it will prevent it from tangling further and be ready for you the next time you want to wear it. The wide-tooth comb is the best type of comb for untangling hair.
2. Avoid over-washing your wig.
The secret to outstanding wear and keeping the wig fibers in the best possible condition is to wash your wig with the appropriate products at the appropriate temperatures. However, you should be aware that washing your wig too frequently may have the opposite effect. You shouldn't clean your wig after every time you wear it. Instead, you should wash synthetic wigs every seven uses, whereas human hair wigs should be washed a little more frequently. If you work out while wearing your wig, apply a product to style it, or expose your wig to strong odors, you may need to wash it more frequently.
3. Avoid going overboard with styling.
The processing of hair might cause damage to the hair or contribute to the item having a shorter lifespan. Even if a manufacturer permits coloring and other treatments that include the use of chemicals, you should avoid performing these processes too frequently, even if they are permitted.
4. Reduce the number of times you wear it.
It goes without saying that this is not the solution, but if you want to get the most use out of your stunning and highly pricey wig for the longest amount of time possible, you should reserve it for formal events exclusively. Only wear it when necessary.
5. Store your wigs properly
By storing it appropriately, you can protect your wig and ensure it will last for a long time. Consider investing in a wig stand, a wig hanger, a dust-proof bag, or a satin bag to prevent the hair from getting tangled and maintain its delicate texture. If you get extensions, you must preserve your hair while you sleep by investing in a bonnet or a headscarf. This will prevent your hair from becoming tangled or matte.
This entry was posted in
wig
By Hurela
Write For Us