How To Pick The Perfect Wig For Your Special Day.
Sep.05,2022
1. Why a Wedding Wig is so Important?
Wedding ceremonies serve as cherished moments in a couple's lives. There are few days in one's life, if any, that are more special and beautiful than your wedding day. Your wedding day should be gorgeous and suited to your love story.
A soon-to-be bride must feel confident about herself and the way she looks. Would you want gorgeous hair on your wedding day and beyond? Maybe finding your perfect wedding wig can be stressful. Read on and we will give you some tips and help you choose a high-quality and affordable wedding wig.
2. Reasons to Wear a Wig at a Wedding.
1) Infinite Hairstyles
Wedding wigs are a great helper to make the bride look beautiful, professional, and exciting. When you have a human hair wig, you can have unlimited hair-styling choices for bridal hair; you can be curly, straight, sleek, and so on. You can change your look and style frequently to match the latest fashion in a matter of hours.
2) Convenience and Effortlessness
Unlike extensions, wedding wigs will not ruin your own hair and they can achieve quick and pain-free wearing. And high-quality wedding wigs are cheaper than high-quality extensions. You can wear a wedding wig easily by yourself but if you want to wear extensions, professional hairstylists are must-needed, which will increase your budget. The convenience and effortlessness of wedding wig is the reason that so many women opt for wigs.
3) Add Hair Length
A lot of braids have a desire to look completely different on their wedding day. If you have a bob or medium-length hair and want to have long-length hair, you can add length easily today. Just use a few extensions here and there, or wear a wedding wig.
4) Increase Hair Volume
As we all know, hair loss and thinning hair are common problems among young people. You may also be troubled by this problem. If you want to be perfect at your wedding, you definitely want to wear a wedding wig to boost the volume and thickness of your hair. Wearing a wig will give you much-needed confidence on your big day.
Whether you are a regular wig wearer or not, the wedding wig is probably the best option for any bride, so that you can have the perfect color, fullness, and style you long for your wedding.
3. How to Choose a Wedding Wig?
1) Know your wedding theme and dress first
Before you start wedding wig shopping, you need to wonder about the theme and dress of your wedding and decide whether you want a formal romantic, or casual garden-party-themed wedding. Always keep this information in mind as you browse wigs to perfectly match your overall wedding style and your wedding dress.
2) Knowing your overall look
The second step in finding the perfect wig is figuring out what your overall look is going to be. What kind of wedding wig do you prefer? Are there some particular wedding hairstyles you are opposed to? Is there going to be a veil? It's vital to choose a wig that compliments your overall look.
3) Do research
Browse some fashion or wedding magazines for your inspiration, click through bridal boutiques online and explore and check out what celebrity brides are wearing to compile a visual file of your favorite wedding wig.
There are lots of wigs on the market today, mostly made from either actual human hair or synthetic fibers. When it comes to wedding wigs, human hair wigs are always the best choice. Human hair wigs can be washed and styled just like your own hair. You are not restricted to the color and style that comes from the wig makes. Most importantly, it can give you the natural and realistic look you long for. No matter which type of wig you choose, make sure it makes you feel confident and beautiful on your big day!
4. Popular Wedding Hairstyles
1) Bun Hairstyles
These hairstyles are classical, sleek and chic, adding a sophisticated and polished finish to your look. It gives you an elegant and gorgeous look. Pearls are perfect hair accessories for this hairstyle. If you want to do this hairstyle, remember all the eyes will focus on your face, as a result, perfect makeup and glowing skin are significant.
Classic Bun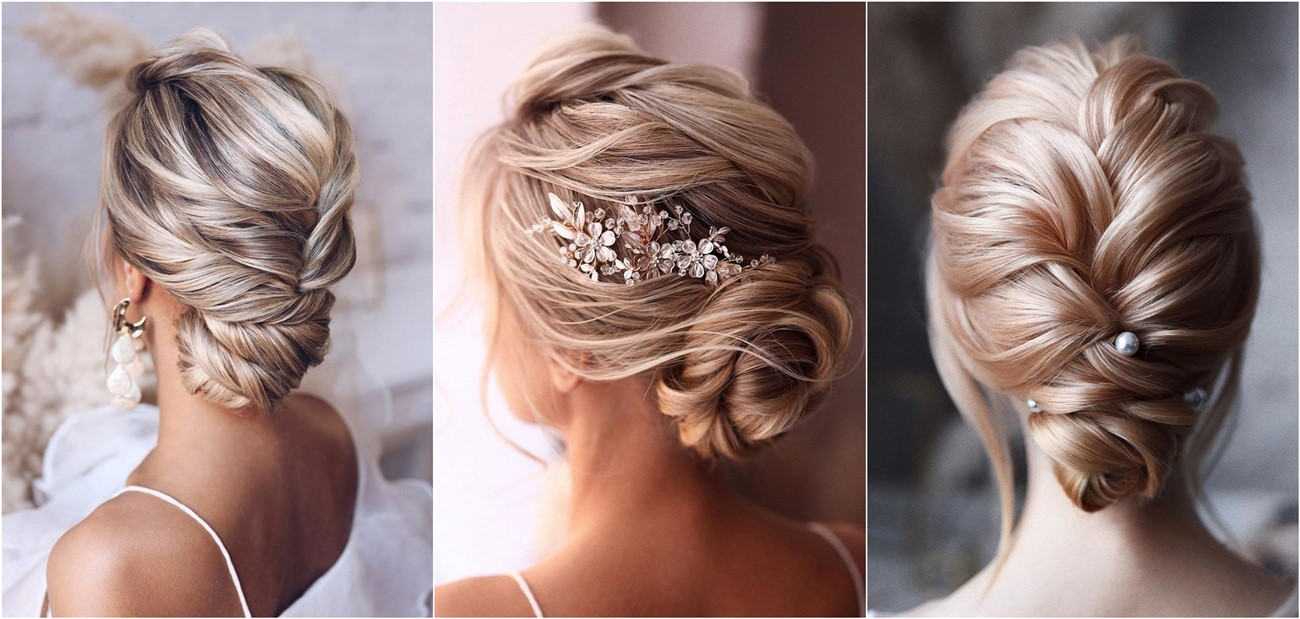 Simple Low Bun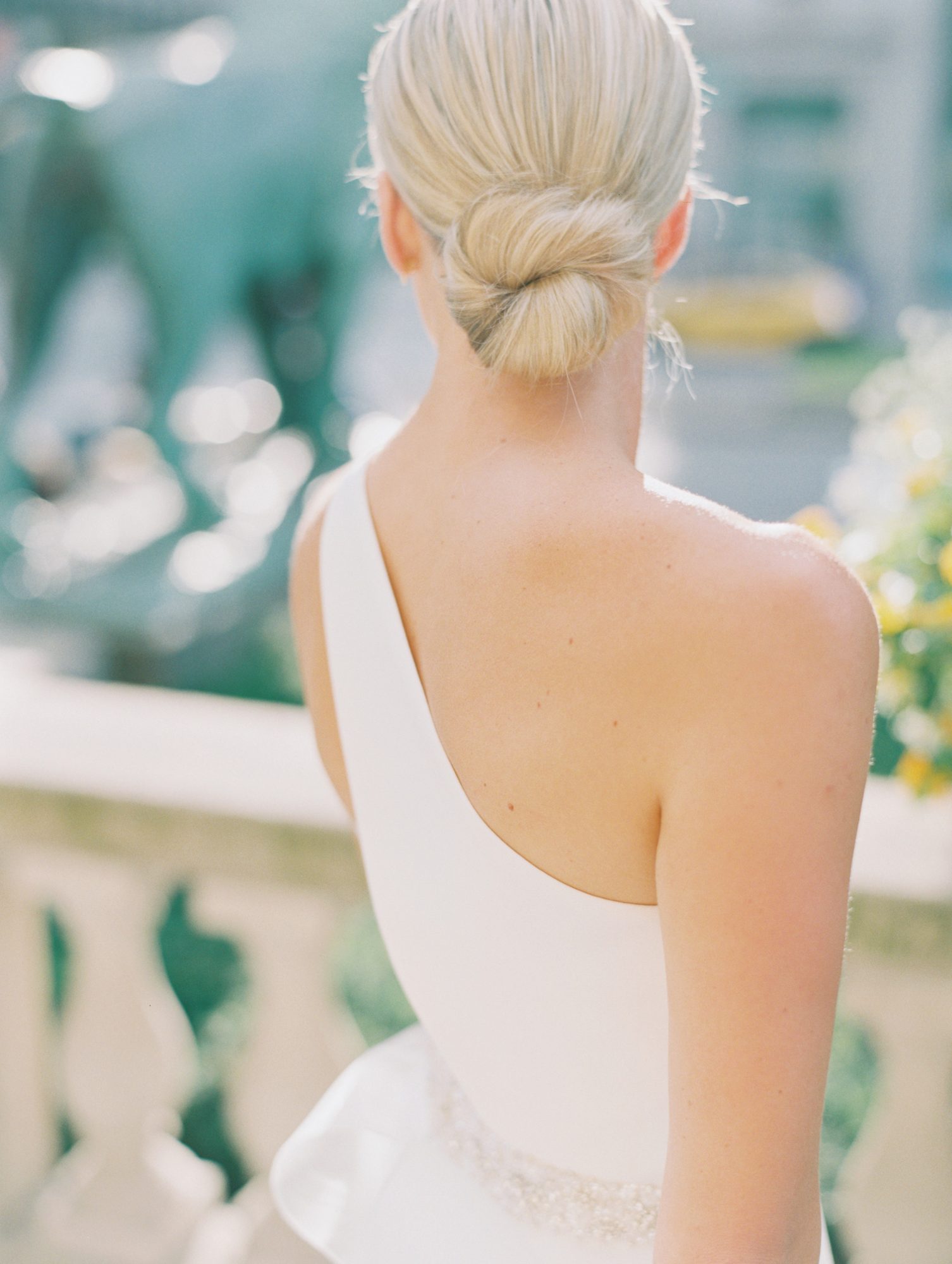 Ballerina Bun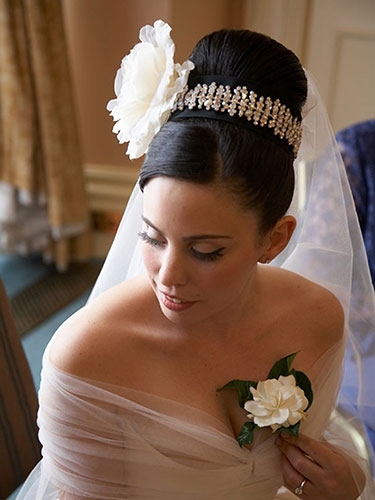 2) Up-do Hairstyles
If you want to have a fairy-tale and romantic-looking princess hairstyle. Up-do hairstyles are perfect for you. It contains all romantic details like braids and flowers. When you do this hairstyle, try to plait your hair loosely and leave some pieces out to soften the look and flatter your face.
Messy Up-do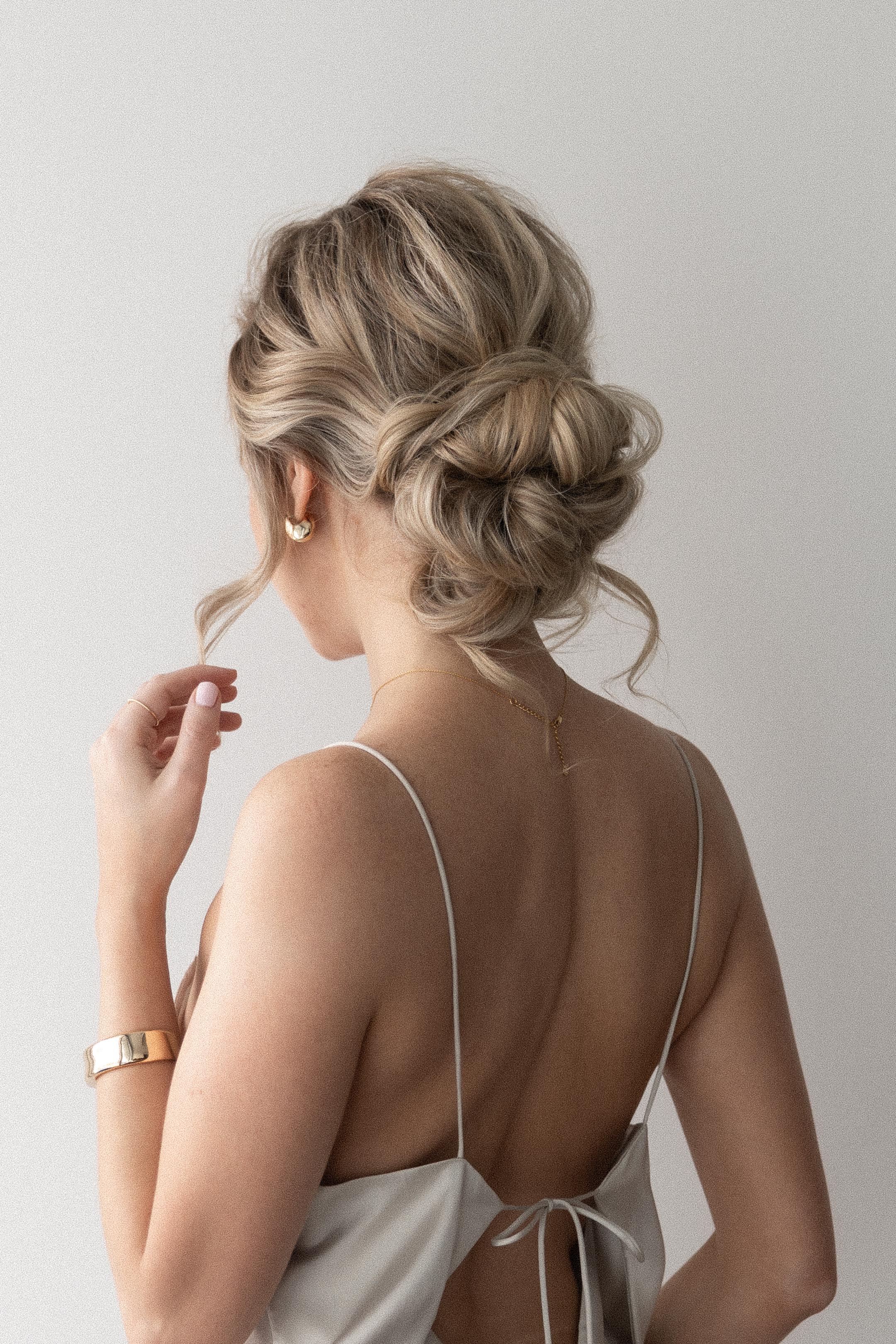 Romantic Up-do with Flowers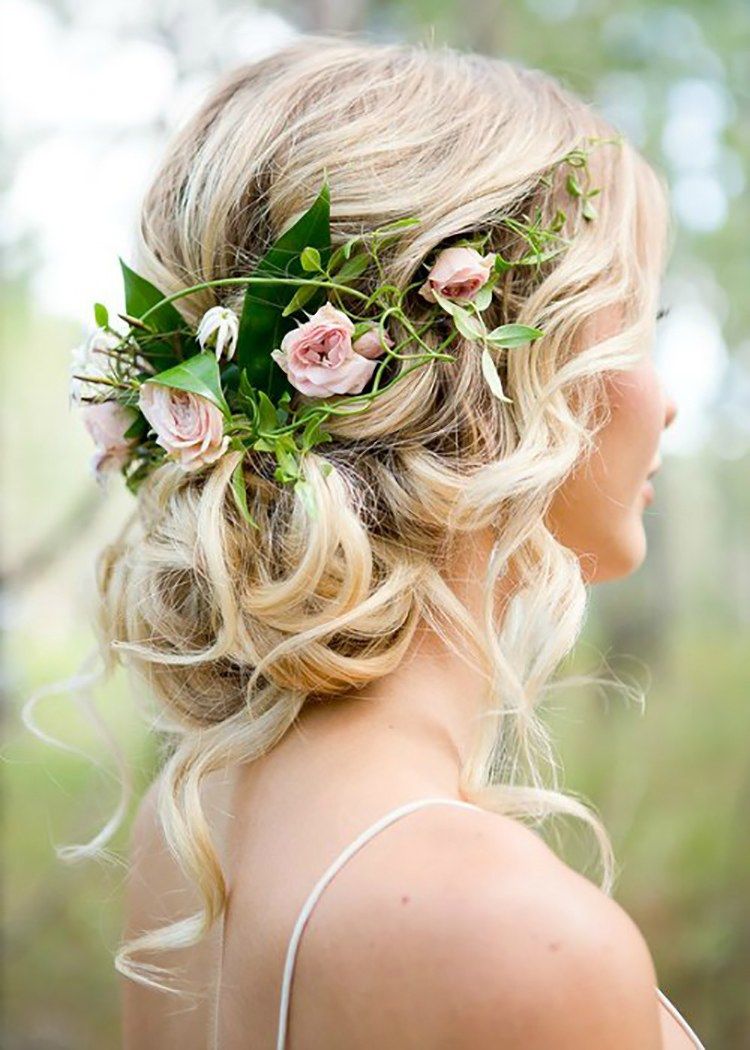 Braided Up-do with Flower Crown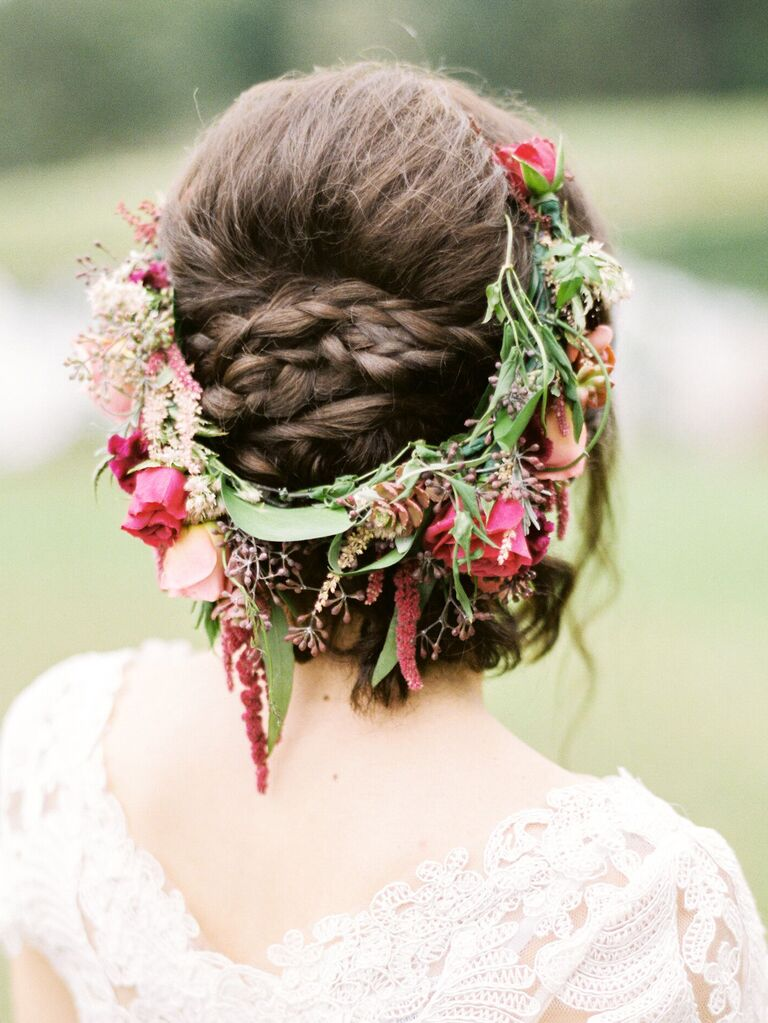 3) Curls Hairstyles
Curl hairstyles are the ideal hairstyle for braids. Curls look beautiful and natural when paired with hair accessories like clips, flowers, and headbands. And one popular choice is a half-up style, showing off your texture but ensuring your face isn't overwhelmed with hair.
Long Smooth Curls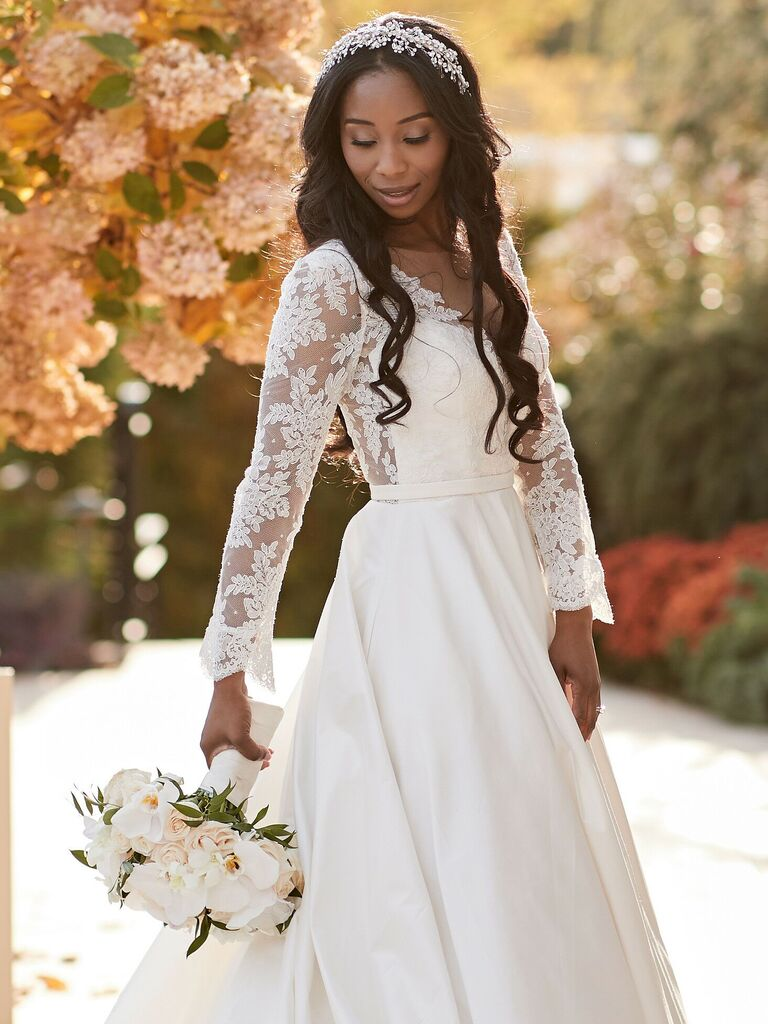 Pinned Curls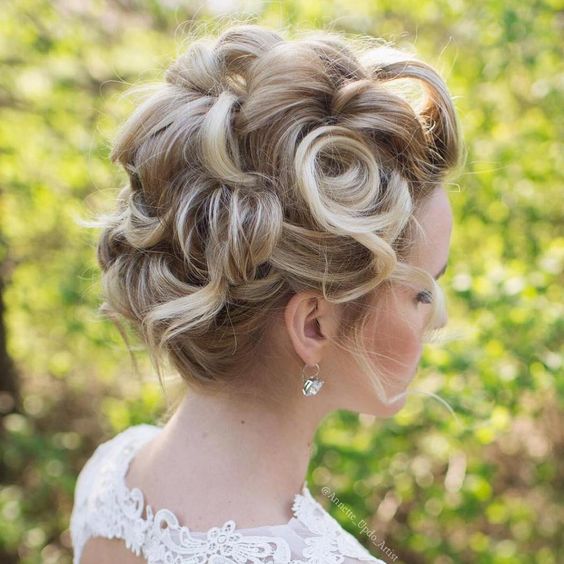 Kinky Curly Hair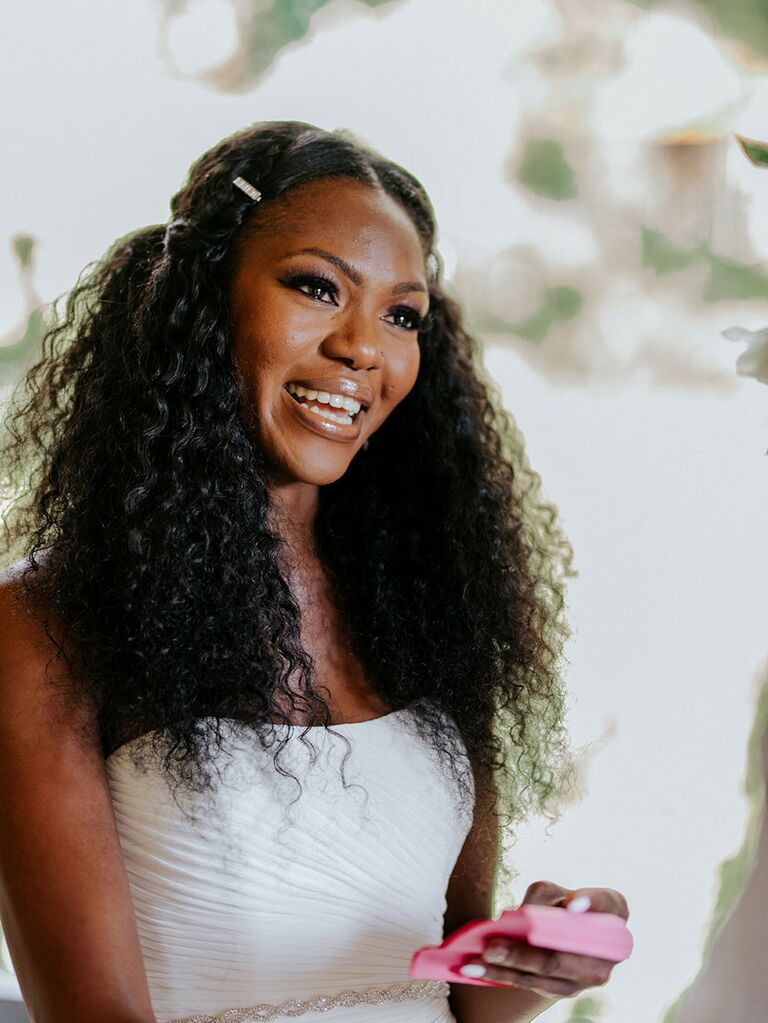 4) Braid Hairstyles

Many girls are big fans of braid hairstyles. There are endless options you can choose from, from simple crown braids to long braids. Remember to style the hair in a loose and relaxed way.
Simple Crown Braid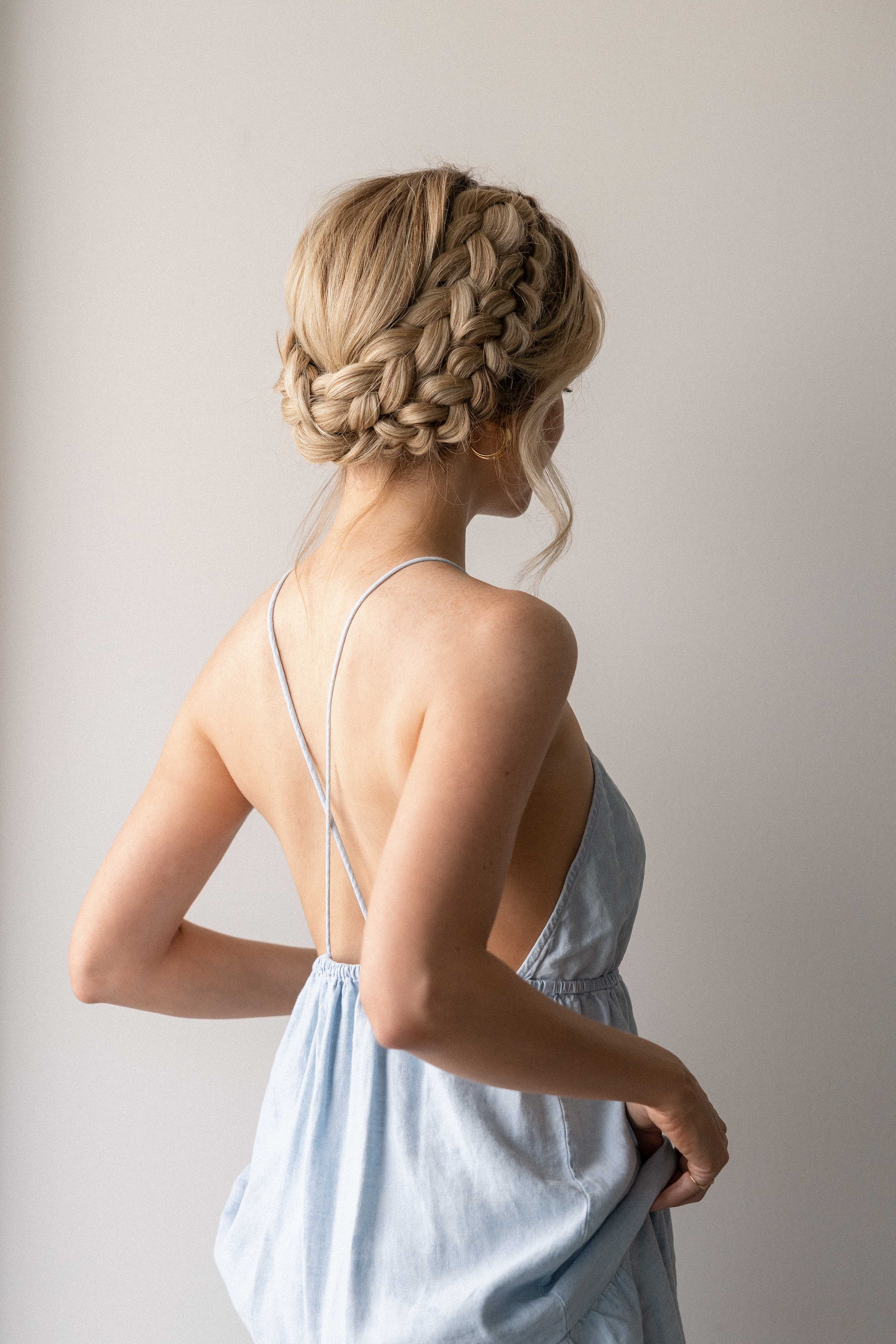 Braided Barrette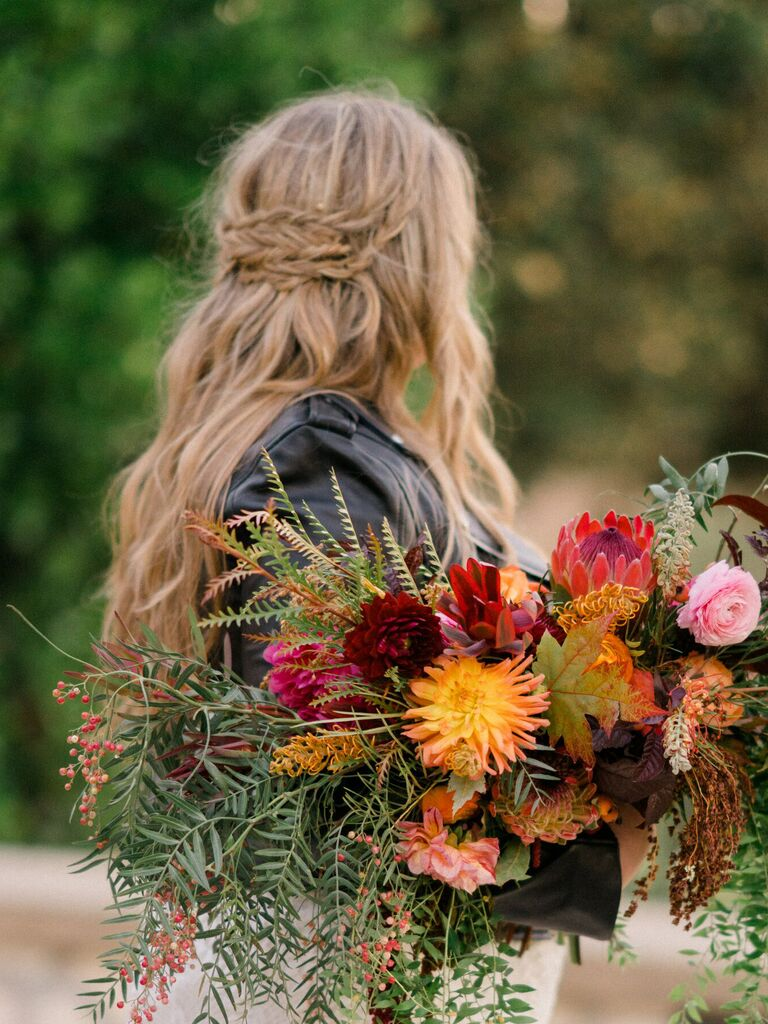 Long Braids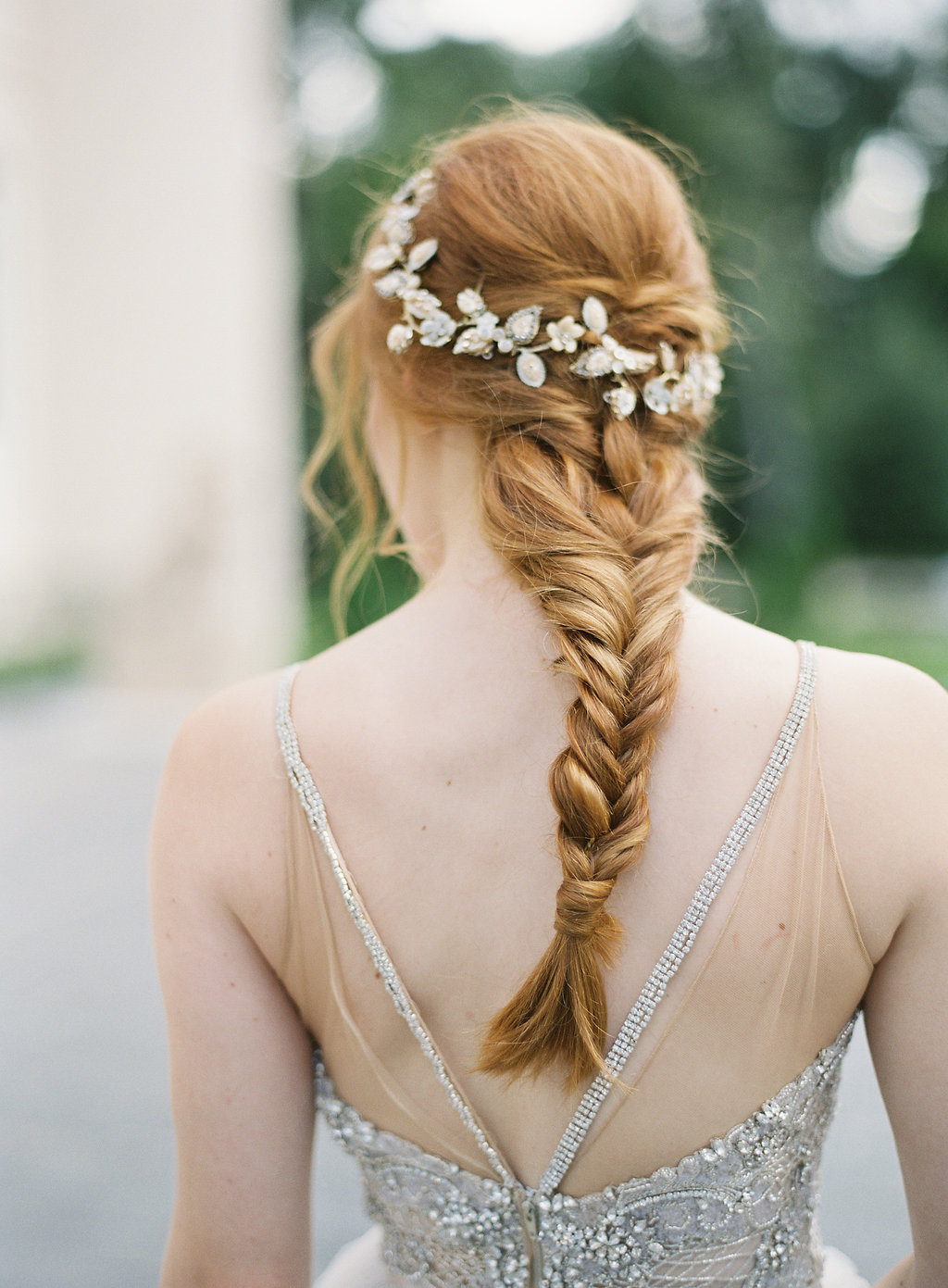 Side Braids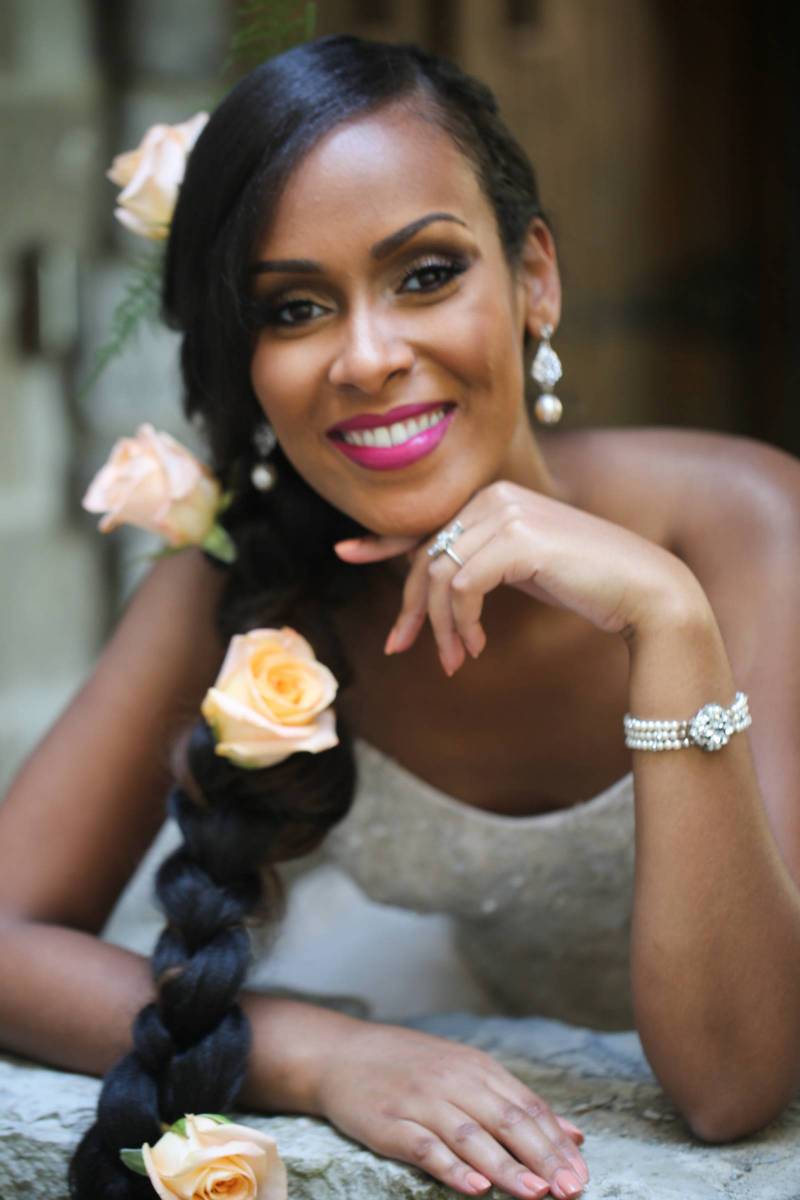 Every detail of your wedding is extremely important, especially your wedding wig. A perfect wedding wig will help stand out from the crowd and the wedding photographs are going to live forever. Pick the perfect wedding wig for your special day is of great significance.
Write For Us