How to make T part wigs look natural?
Aug.31,2022
Nowadays, wearing a wig is not an embarrassed concern issue and most people accept wigs. They appreciate wigs' functions, such as add hair volume, extend hair length, change hair colors and cover the bad hairstyles or baldness. After the attitude problem been solved, we begin to worry about the perfect natural hair looking. When you are watch the video of celebrities, you have never noticed that they are wearing wigs. Why? Because their wigs look like their own hair so that you can not distinguish their natural hair and wig hair. So how can they do that? Do they attach human hair wigs instead of synthetic wigs? It is not just that. In fact, it is not easy to make wigs like T part wigs fit your head and be total real as your hair. Fortunately, I know how to do that. Just need five steps, you will get a perfectly fitted T part wig and look so natural.
Unlike U part wigs or V part wigs that you have to leave out some hair for wigs installation, there is no need to choose the close hair color to your own hair for T part lace wigs. So we do not talk about the color of wigs in this article.
1. Buy a virgin human hair wig
Why does a fake look the same as the real thing? Because it is real in a way. If you want to have the perfect effect that no one notice the wig, it must as same as your own hair in appearance. Having the same color, same gloss, even reflects the same shine in the sunlight. Synthetic wigs can not do this. Made by fiber, synthetic hair looks glossy on the sunny day, but too shiny to be natural. 100 percent human hair is the most basic requirement to achieve natural looking. It has the same texture as our own hair. Although they may be more expensive than synthetic wigs, they have a longer lifespan and company you for a long time. It is worth to buy a human hair wig on hurela.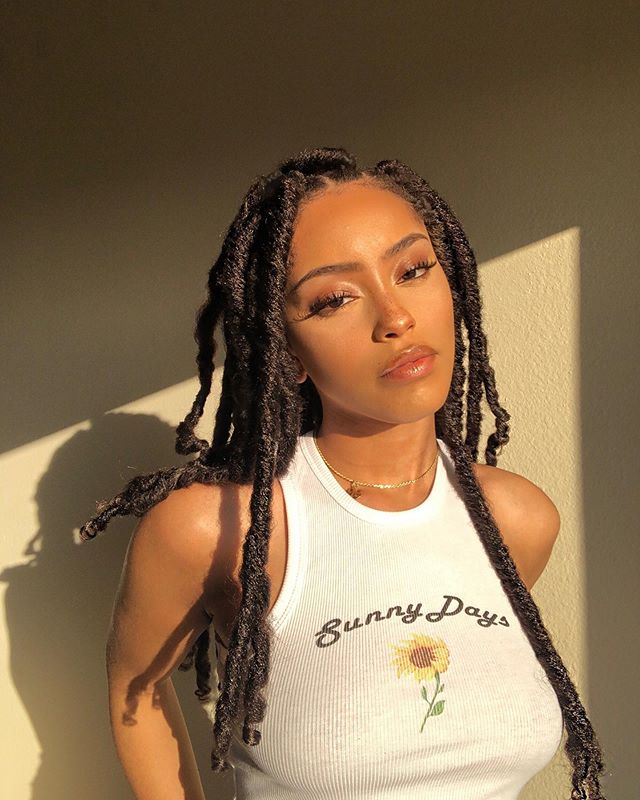 2. Fit your head size
When you are going to buy a T part wig, measure the circumference and determine the length of lace is crucial. For T part lace wigs have an upsides-down T shape lace part, which consist of two small lace parts. One of the part is in the middle of your head. It has a fixed width, 0.5 inch and a fixed length, 4 to 6 inches. It shows up on your head as the hair crack. If you buy a wig bigger than your head, you will see a long hair crack extended to your nape. What a horrible thing! So please make sure the exact size of your head and buy a proper wig. A bigger one or a smaller one should be avoided.

3.
Pluck the hair
I know this step sounds weird, but it is significant for natural looking. As a beginner, you may not know why should we do that. Our hair grows all the time unless we are going to die or have a big disease that disrupts the metabolism and circulation. Exercise or a good scalp massage stimulate blood circulation and oxygen to the hair follicle, helping to deliver more nutrients to the root to help bolster hair growth. Even if we do nothing, the hair is still growing. Long hair grows longer and short hair be more strong. Hairs that are close to the curl or along the hairline are more sparse than hair located on the other area. But hair on wigs always have the even density. In this condition, we should pluck excrescent hair on the wig.
Put the T part wig on the wig head and part all the hair clearly. You will see whether the hair on both crack sides or on the hairline have even density. It hinders the realistic looking of your wig. So, observe the growth tendency of natural hair and then pluck the superfluous hair out of the wig. Please do not pluck out a huge section of hair at one time. Slow down, do it piece by piece. You definitely can do it perfect by yourself.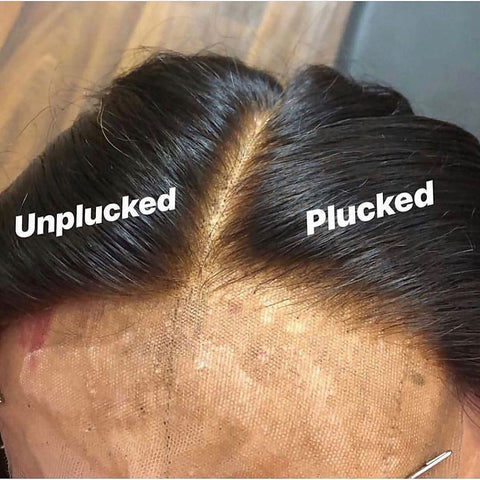 4. Cut off the lace
Cut off lace to fit your face. Designing lace part is to make the hairline look more natural. Everyone has different face shapes so that the lace can not fit well to everybody. But whatever your face shape is, you have to cut the redundant lace off.
Do not hurry to cut the lace at the beginning. Laying the lace down is recommended for a freshman. Use gels, lace spray or glue, smear it along your hairline evenly. Take care of the painting area and do not smear too much so that you can not cut the redundant lace off in the end. Then, press the lace down so that it against your forehead without any air. Wrap the lace part by a headband to press and fix lace on the place. Or you can also choose to dry it quickly by a cool blower. Keep in mind: use a blower with cool air! High temperature makes your hair dull. Finally, when the lace become dry, cut the lace into several parts and trim the excessive off.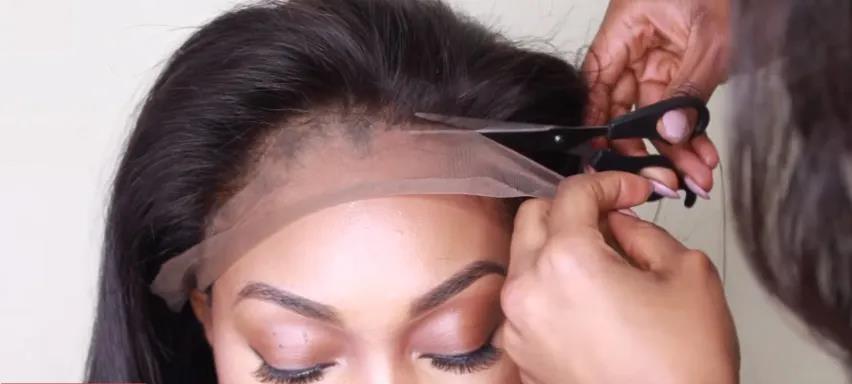 5. Style your edges
Because T part wigs are lace part wigs, so you can not use your own hair to make hair edges. Part small pieces of hair hang down. Lay down them by gels, mousses, or glue. Glue or gels will keep the edges laid down longer. And it is easy to remove hair laid down by mousse. Please remember, clean your skin by water or alcohol firstly before laying down the edges. Otherwise, the oil on the skin could destroy hair security in a short time. Wrapping the edges by a headband for 10 minutes is a good option for more security.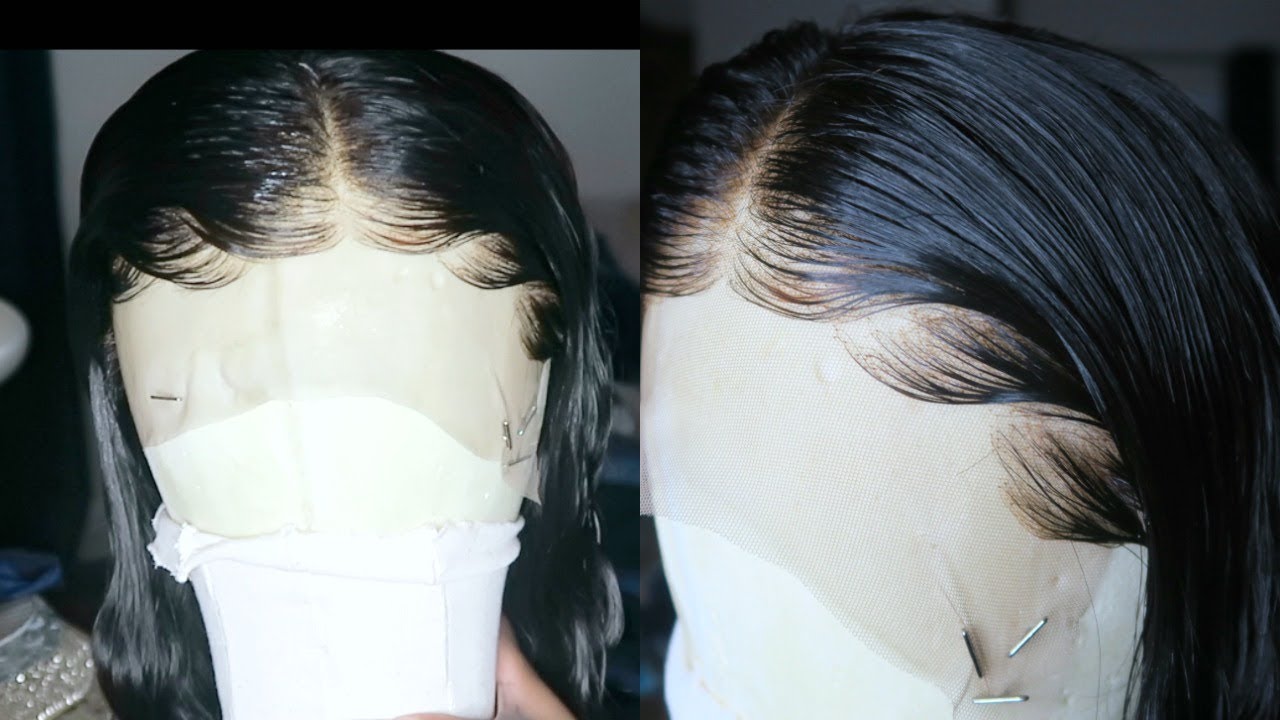 These steps above could help you make T part wigs natural. Moreover, you can try to use a thin comb to part your hair crack straight. Straight hair crack bring a neat feeling. And if you have a black hair, spray dark brown hair spray on the both sides of crack can make hair crack super straight. Tinting pressed powder to the hair crack so that its color become more close to your scalp could also help to achieve natural looking.
Write For Us