How To Keep The Curly Wig Looking Wet?
Jun.24,2022
Curly wigs are undoubtedly one of the most popular wigs on the market today. They can be adapted to any look and occasion and can give you the elegant and lovely look that you desire. However, one of the main disadvantages of curly wigs is that they are more prone to tangling. When it comes to curly wigs, many people will think of wet hairstyles. This type of hairstyle has been popular for quite some time now. We have seen a number of celebrities and influencers sporting wet hairstyles, a hairstyle that is chic and sexy. But, just like any stylish hairstyle, it can be quite challenging to get this one right. In this case, you may not know where to start. Luckily, we will give you some tips that can help you get a wet hairstyle with curly wigs. In this article, we will discuss
I. Why you should choose a wet hairstyle?
If you have never worn the wet-look hairstyle, you may be unsure of its value. Undoubtedly, the wet-hairstyle appearance is lovely. So, if you're looking for a hairstyle to help you obtain that lovely and sophisticated look, choose the wet-look haircut. You won't have to spend a lot of time trying to create this hairstyle because it is also pretty simple. Additionally, since the wet-look hairstyle is currently in style, you will be a part of it by sporting it. This exact haircut has been used by several celebrities.
II. How to maintain the wet look of your curly wig?
One of the best aspects of the wet-look hairstyle is that it can be accomplished with any type of wig, including a curly wig. Here's a step-by-step tutorial for creating a wet-look hairstyle with your wet and wavy wig.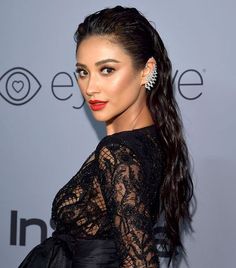 1. Soak your curly wig in the water.
If you want to achieve the perfect wet-look hairstyle, make sure your curly wig is damp but not dripping wet. Because if your hair is dripping wet, the hair gel you intend to use may not adhere perfectly. You will not be able to achieve a perfect wet-look hairstyle if the gel does not adhere to the wig's strands. So, if your wig is dripping wet, let it air dry until it is damp. If you don't want to wash your hair, simply spray it with a water-based hair spray.
2. Untangle the tangles.
As previously stated, curly wigs are more prone to tangling. As a result, you must untangle them on a regular basis. The best way to accomplish this is to comb your wig with a wide-tooth comb. This comb is known for reducing breakage. Begin detangling from the ends and work your way up. This can help to prevent breakage. If your curly wig has knots, you can loosen them with your fingers. Your fingers are also excellent tools for detangling curly wigs.
3. Select the appropriate gel.
Choosing the right gel is also important if you want to achieve a flawless wet-look hairstyle. There are so many gels on the market today that it can be difficult to choose one. However, the general rule is to use a non-sticky, hair-shining hair gel. It will aid in keeping the wig in place. The amount of gel required is determined by the length, density, and texture of your curly wig. However, don't use too much gel in your wig because it can cause clumps. The wig should be coated, but not so much that it sticks out.
4. Put the gel on your curly wig.
Now that you've found the perfect gel, apply it to your curly wig. As previously stated, do not use too much gel on your curly wig. Begin by applying the gel to the roots and lengths of your hair. Focus more on the roots to achieve the perfect look. You can feel how it feels in your palm.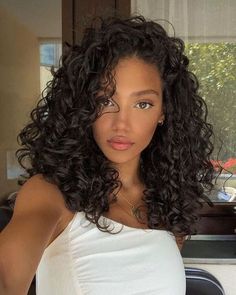 5. Blow-dry your hair.
The next step is to comb your curly wig once you are satisfied with how it feels after you have applied the gel. Depending on the look you want, there are numerous combs and hairbrushes you can use to style your curly wig. If you want to look more relaxed, for instance, you may use a fine-tooth comb. A boar bristle brush is the finest choice if you desire a polished, slick appearance. From the roots to the ends, begin brushing your hair.
6. Apply glossing spray.
You should now concentrate on the rest of your wig after giving the roots of your curly wig a good shine. Use a glossing spray to make your wig's roots and ends blend. Even though you should massage gel through the wig, using a glossing spray to provide a wet-looking shine can prevent the wig from being too heavy and help you get the ideal wet-look hairstyle.
7. Curl up your wig
Finally, it's time to put the finishing touches on the process by styling your curly wig to your preferences. You can let the hair hang, style it into an updo, or tie it in a ponytail. To help maintain your style, it is also advisable to use a hair spray at the end of the process. The shine-enhancing hair spray is the best to use. Spray it liberally on your wig of actual hair.
III. How to maintain your curly wig?
1. Wash your curl wig on a regular basis.
It is critical to wash your curly wig on a regular basis. You will be able to remove dirt, dust, excess oil, and other contaminants, leaving your curly wig looking refreshed. Carefully select the products you use to wash your curly wig. Avoid using alcohol-based products because they can cause your wig to become dry and frizzy.
Sulfate- and paraben-free shampoos and conditioners are gentle on curls. Because curly wigs are naturally delicate, use mild shampoos and conditioners that are gentle on the curls. It is best to let your curly wig air dry after washing it. However, if you are in a hurry, you can use a blow dryer on a low setting. Finally, you should wash your curly wig at least once every two weeks.
2. Regularly comb your hair to remove knots and tangles.
Because curly wigs tangle more than straight wigs, you must comb them more frequently to remove tangles. A wide-tooth comb can help you perfectly detangle your wig. A wide-tooth comb, as previously mentioned, will not only remove tangles but will also prevent breakage.
When detangling your curly wig, begin at the ends and work your way up. You can remove a knot with your fingers if you notice one.
3. Avoid using hot styling tools.
It is common knowledge that hot styling tools can cause damage to your curly wig. Frizziness can be caused by curling irons, hot rollers, and hair dryers. This is why you should avoid using them more frequently. However, if you must use them, make sure they are on low heat and at the right temperature.
4. Do not sleep with your wig on.
If you want it to last longer, avoid sleeping in your curly wig. Tangling and freezing can occur when sleeping in your curly wig. Friction between your hair and your pillow can cause your wig to tangle. As a result, you should avoid sleeping in your wig. However, if you must sleep in your wig, wear a silk or satin nightcap. They can reduce friction between your wig and the pillow, preventing tangling and drying out of your curly wig.
5. Properly store your curly wig
Finally, you must properly store your curly wig. Properly storing your curly wig can keep it from tangling and extend its lifespan. Hanging your curly wig on a mannequin head or wing stand is the best way to store it. This will aid in the preservation of your curly wig's structure and patterns.
This entry was posted in
wig
By Bailee
Write For Us