How To Get Rid Of Greasy Hair
Jan.02,2023
Have you been battling greasy hair? Don't give up hope if you constantly look like you're stuck in a tub of butter. Here are some tips that will show you how to make your hair less greasy. Yes, you can make your scalp produce less oil and eventually change your hair texture from "oily" to "normal." Let's read on together to learn more about what causes greasy hair and what you can do to tame oily tresses.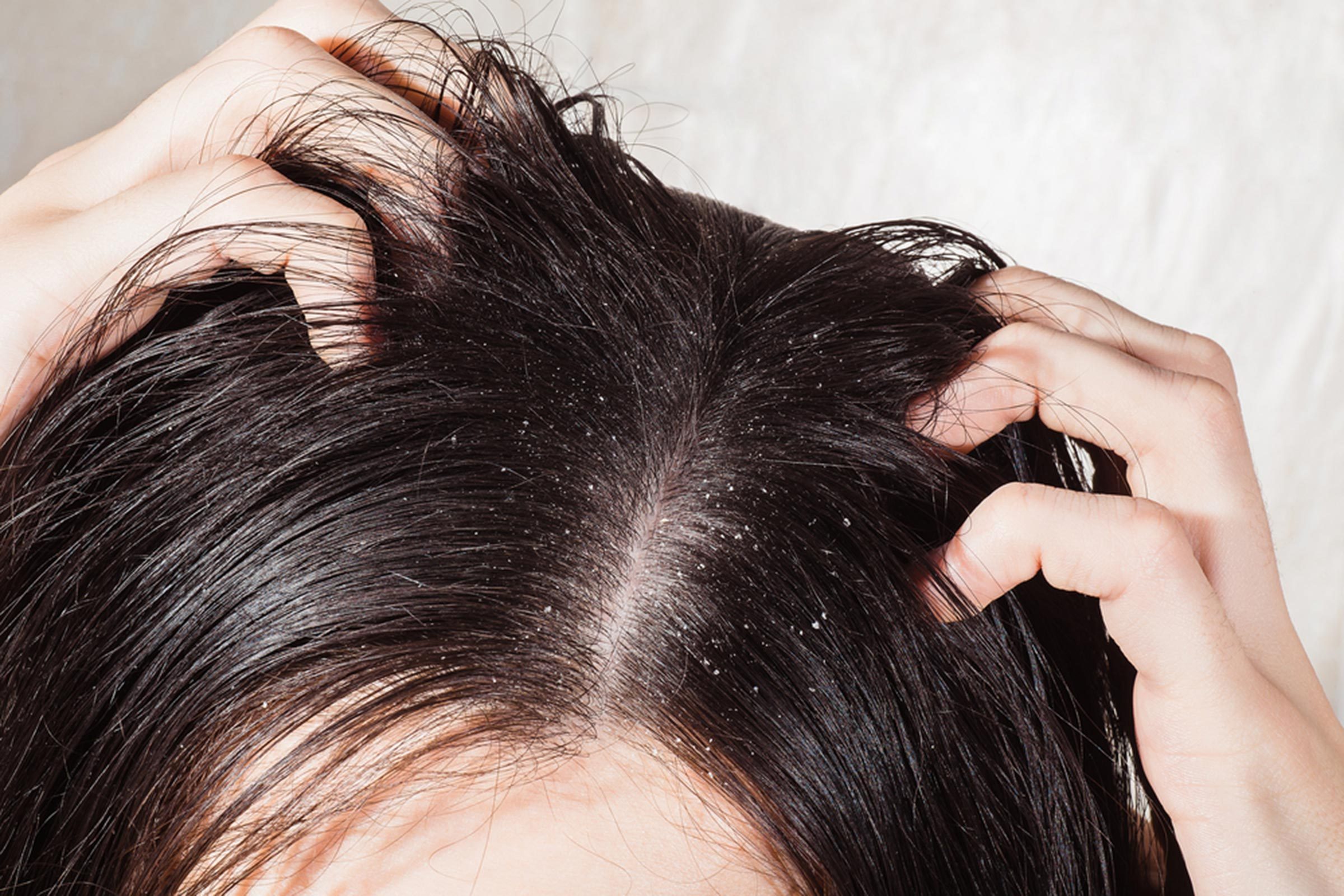 10 Ways To Get Rid Of Greasy Hair
1. Shampoo Less
You may be wondering how to make your hair less oily. Many people are troubled by this problem. The good news is that the process is much simpler than you might think. As strange as it may sound, the more you wash your hair, the greasy it becomes. Yes, the reason is that shampoo strips your hair of its oil, making it produce more oil. This means that over-washing your hair is actually training your hair to be an efficient oil-making machine. So, to combat this, we need to resist the urge to wash our hair.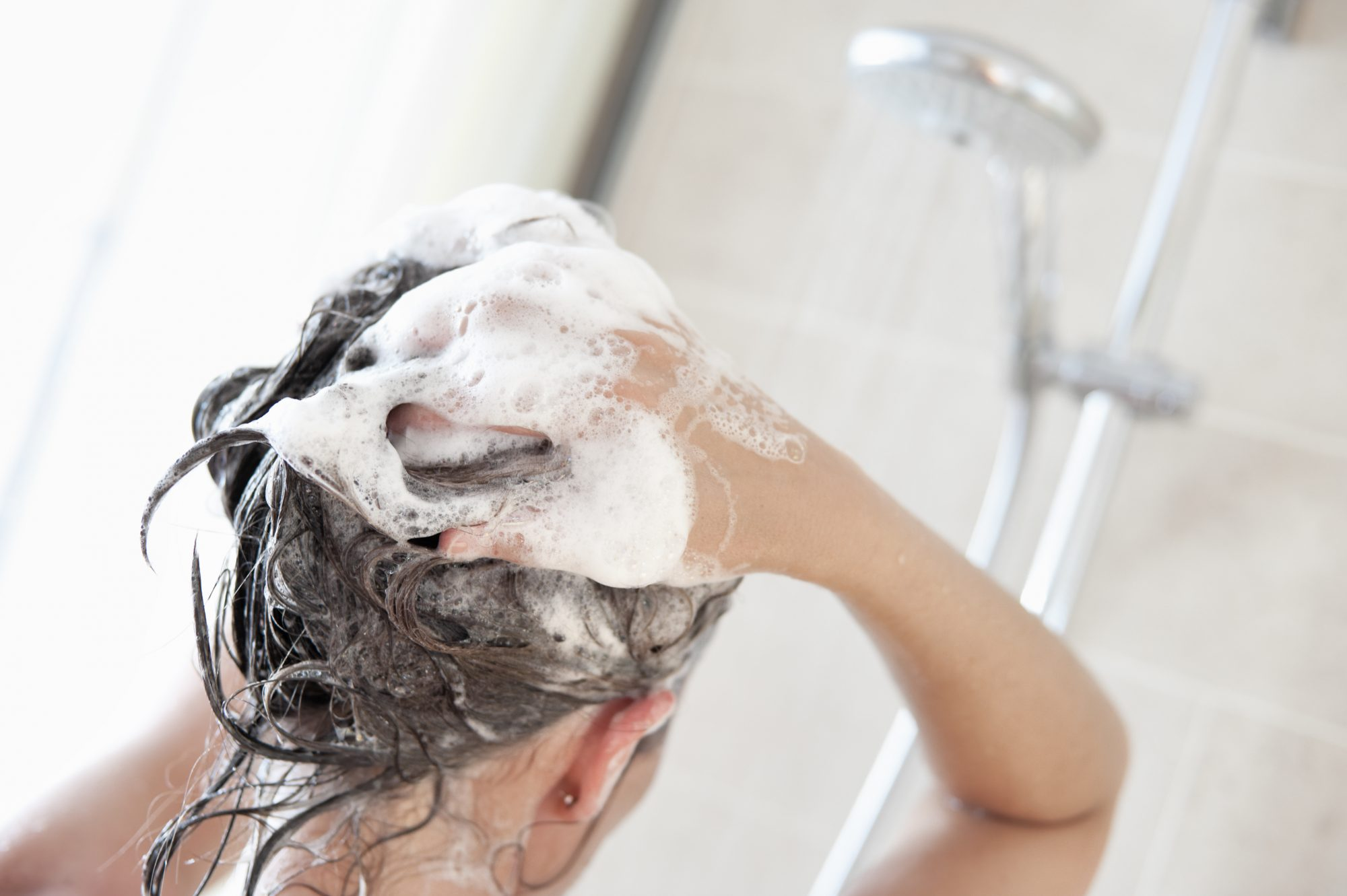 So, how often should you wash your hair? We recommend that you keep washing your hair to a minimum and wash it every two to three days. We recommend limiting shampooing to twice a week if you can get into the habit.
2. Use A Clarifying Shampoo
If you've cut down to washing your hair once or twice a week, you may want to give your hair a full wash. Clarifying Shampoo works great to wash away product buildup and other gunk that sticks to your hair. Remember, Clarifying shampoo is very effective, so only use it twice a week.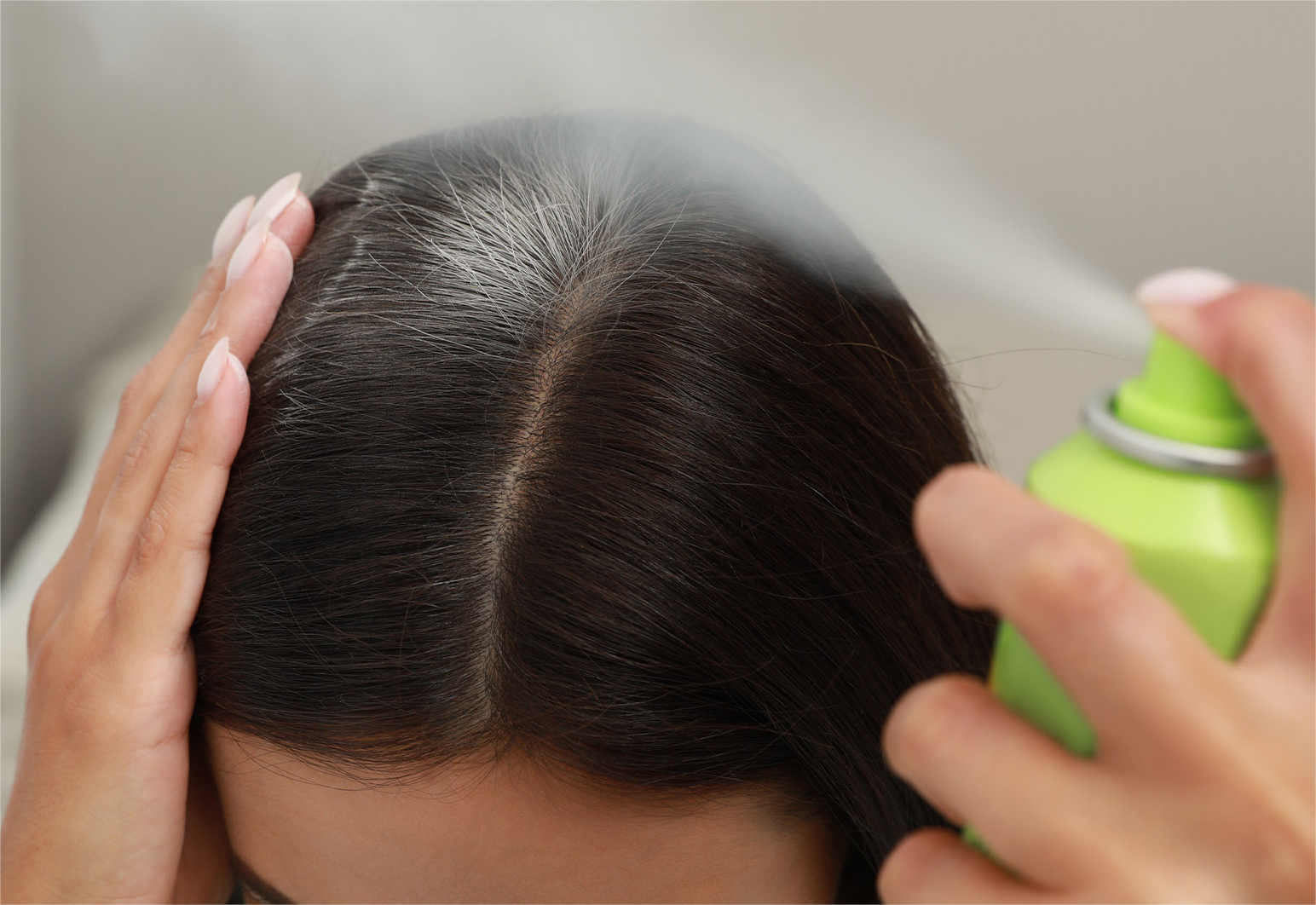 Dry shampoo is a very useful tool in helping your hair reduce sebum production. Dry shampoo can allow you to put off washing your hair a little bit. If your hair is looking a little greasy, but it's not yet a wash day, some dry shampoo at the roots can help. Not only will it help you avoid sebum sheen, but it will also give you more time between shampoos, which will help train it easier.
3. Scrub Your Scalp
When you wash your hair, focus on scrubbing your scalp—but not too hard. Scrub gently, but not so vigorously that you irritate your scalp. This irritation can overstimulate your scalp, causing them to produce more sebum.
Rinse thoroughly before showering. Avoid leftover shampoo or conditioner that can form a film on your hair and leave it feeling greasy.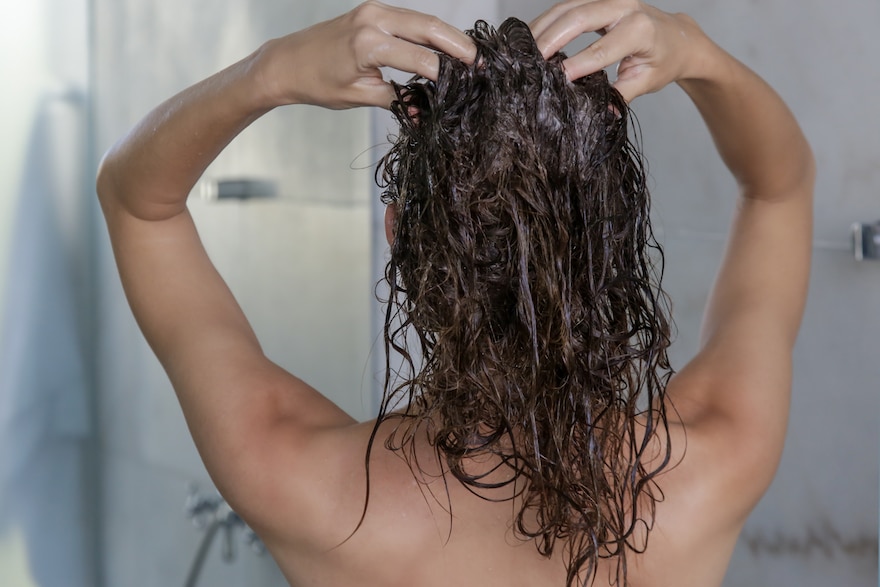 4. Keep On Conditioning
Some people mistakenly believe that you don't need to condition your greasy hair, which is totally wrong. Conditioning is an important part of how to make your hair less oily. First, apply the conditioner from the middle of the hair down, avoiding the scalp. Secondly, it is best to choose a conditioner with a moisturizing effect. This will provide enough moisture to your hair and keep it from producing so much unwanted oil.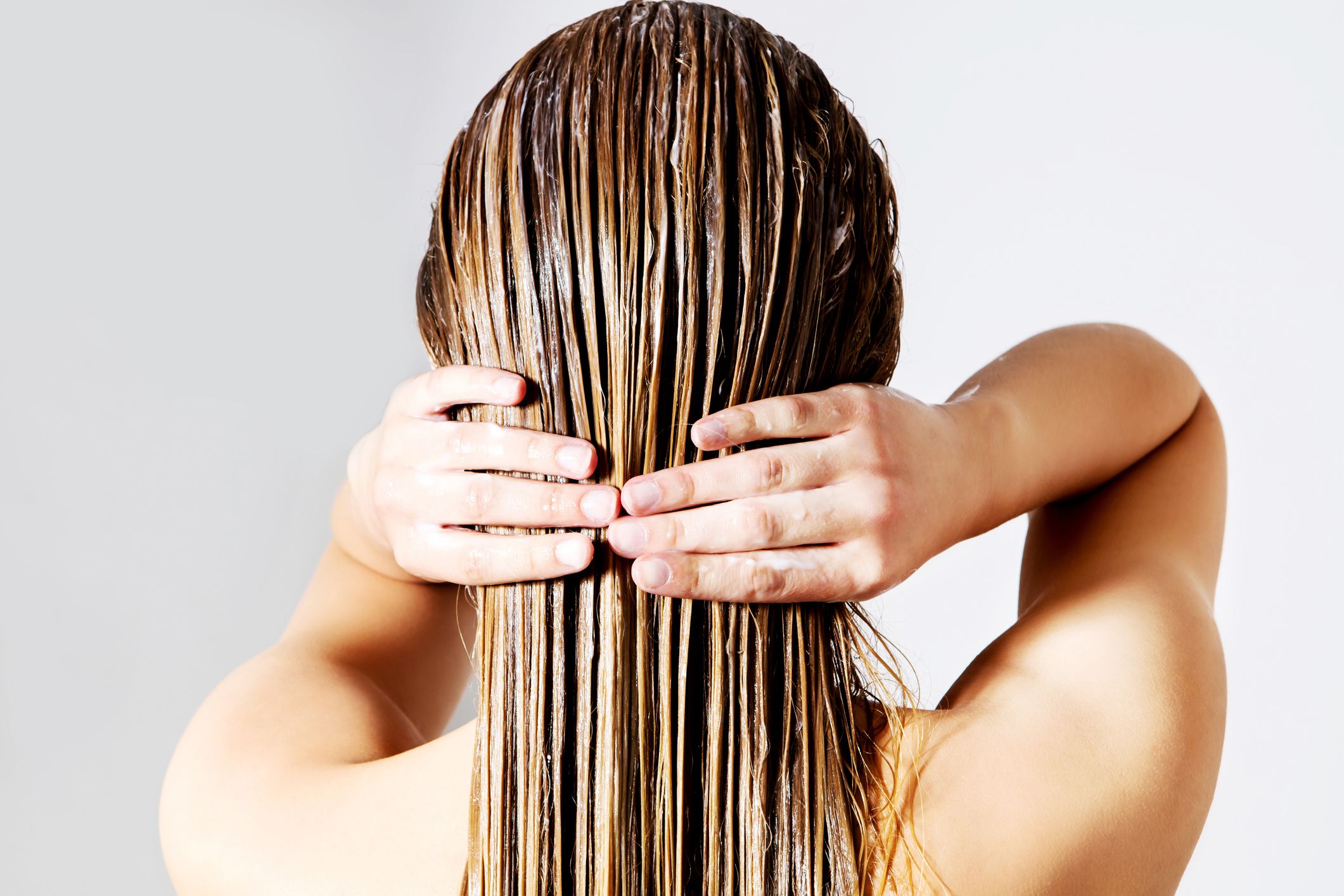 5. Avoid Hot Water
Water temperature can also affect the health and greasiness of your hair. Water that is too hot is a big no-no because it dries out your hair and scalp, causing it to produce more oil. It's best to start with warm water as it opens your cuticles and cleanses them, then switch to cold water which closes your cuticles again.
6. Hands Off
Try not to comb or touch your hair too much. Brushing your hair too much can stimulate the glands to produce more oil. In addition, often touching your hair with your hands is another reason why your hair looks greasy there are more bacteria, grease, and dust on your hands. In this case, touching your hair frequently will make your hair look greasy, so you can improve this situation by not touching your hair frequently with your hands.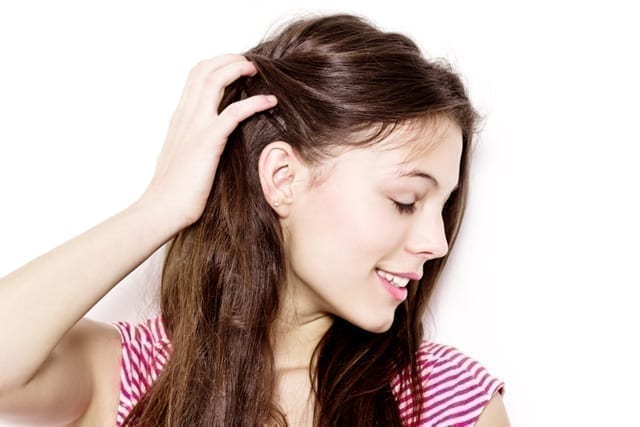 7. Regular Hair Treatment
Everyone deserves a treat from time to time, and your hair is no exception. The best treat for your hair is a treatment. Here are some products, including some common at-home products, that you can use to help rid your hair of excess oil.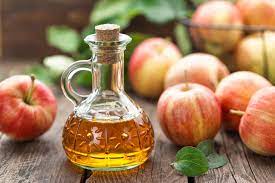 Apple cider vinegar is known for its innate ability to restore your scalp's PH balance. If diluted properly, rinsing with apple cider vinegar can help remove product buildup, balance scalp pH, and reduce frizz.
8. Clean Your Brush
Freshly washed hair cannot be mixed with a dirty comb. Your comb may be full of styling products, oils, and general gunk that can leave your hair stinky right after you wash it.
Wash your styling tools with a little shampoo or mild soap to remove built-up hair. Likewise, remove any loose hair after each brushing to prevent oil and dirt from remaining on the comb and keep it looking clean.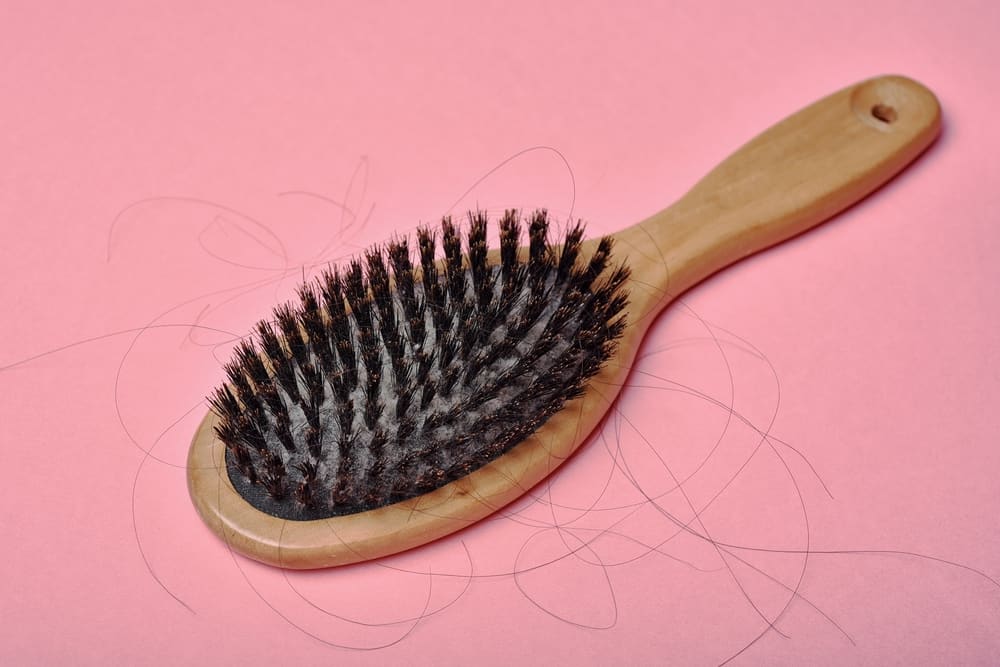 9. Limit the Use of Styling Products
Using too much hairspray can cause it to build up on the scalp, leading to excess oil, so try to minimize the use of styling products if you can.
10. Let Your Hair Air-Dry
Drying your hair can also lead to excess oil, so try letting your hair air dry. Sure, you might think air drying is time-consuming, but there are ways to speed up the process. For example, after washing your hair, I recommend using a leave-in conditioner on the ends rather than a pomade, as it will keep your hair looking refreshed while reducing dry time.
Write For Us