HOW TO FIND A GOOD WHOLESALE HAIR VENDOR
Mar.11,2021
There is no doubt that the development of the wig industry is getting better and better. There are also more and more suppliers of wigs, so this is an excellent time to succeed in this lucrative industry. Since this is a growing market, in order to buy human hair wigs in large quantities, you must learn how to find a high-quality original hair supplier!
Don't worry. I will help you find the best virgin wholesaler with valuable knowledge. Help you choose your most satisfied human wholesaler of wigs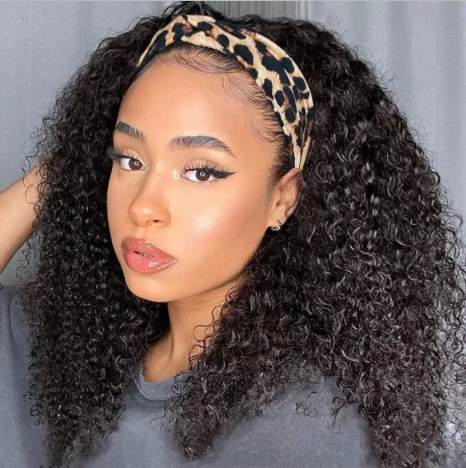 CONTENT
1.WHY DO YOU NEED A GOOD HAIR VENDOR
2.6 STEPS TO SUCCESSFULLY FIND A SUITABLE HAIR VENDOR
3.WHAT BENEFITS YOU CAN IF YOU WHOLESALE HAIR FROM HURELA
Why Do You Need A Good Hair Vendor
In recent years, as more and more people begin to get involved in the hair extension industry, the new trend of selling a series of salons has become popular. It is estimated that the annual hair sales are 10 billion U.S. dollars. This industry is very popular, and everyone is working hard to achieve this.
The list of great hair suppliers will include a bunch of hair suppliers that will sell you wholesale hair extensions to provide your business. Most lists currently on the market will vary with the number of hair suppliers.
6 STEPS TO SUCCESSFULLY FIND A SUITABLE HAIR VENDOR
1. Do your research and be shortlisted
Many people may buy hair on AliExpress because they offer a small amount at least. But, unfortunately, there are many terrible suppliers mixed with commodities. In addition, various hair suppliers can be found here, so it is difficult to determine which supplier is best for you. Therefore, formulating research strategies is essential. AliExpress is not only your only choice. Do a few searches on Google, bookmark your choices, and read reviews about them
Pay close attention to the validity of the information on the supplier's website. If they look competent, they will spend more time mastering their industry knowledge. This shows that they are taking their hair accessories business seriously. The most beautiful original hair strands among wholesalers come from suppliers who know what they are talking about, not just websites with pictures of models, there are few others.
2. Know the selected supplier
You should trust your supplier, and you should rest assured when placing an order. Keep in touch via email or mobile phone. If you are dealing with companies on the other side of the world, the latter may not always be possible. However, if they communicate in English and are ready to chat on a mobile device, then this is a great option for using video calls on Skype.
You can learn a lot about the timeliness, personalization, and enthusiasm of the cooperation with the new company through some information with the supplier. You need to consider unique needs in your business. It will help if you have a sense of lead time when sending emails to some of the suppliers on the shortlist.
3. Read the company's rules
Are they guaranteed? What are their sales conditions? If they are a reliable hair seller, all this data will be displayed on their website. Their website should post returns and shipping times. If this data is missing, you may have to search for other sellers.
4. Ask for samples of suppliers
Do they provide samples? If you do not want to order a large number of invisible products, this is a perfectly reasonable request. Ask the seller to send straight hair and wave hair to you. Sew hair on yourself or colleagues, interact with them, dye, lighten, dry, and heat. Pay attention to its affordability.
5. Choose the right payment channel
To help small hair business managers pay, PayPal is here! By protecting your credit card information, PayPal provides better security. If the hair is different from the declared hair, they also have a dispute resolution procedure. More and more regions are accepting and approaching the trend of PayPal. Today, many Chinese suppliers accept PayPal. There are also Western Union and MoneyGram, but PayPal is still favored.
6. Start thinking about your business plan
Now that you have found the right hair supplier, it is time to develop your business plan. Are you considering becoming a retailer or distributor? Are you planning to sell your hair online or in a beauty shop? If you plan to sell a lot of hair, you need to choose a supplier whose products meet your requirements.
However, it is recommended to start with the minimum order quantity to ensure high-quality hair. Once you understand all aspects of the hairdressing business and start to make huge sales, you can increase your orders. You can also find mentors in the hairdressing industry to provide you with insights that can help your business develop.
WHAT BENEFITS YOU CAN IF YOU WHOLESALE HAIR FROM HURELA
1. High-Quality products
2.Multiple Hair products
3.Lowest Wholesale price
4.Comprehensive customer service
5.Trustworthy quality
6.Return policy
Start A Sample Order At A Very Low Price Now!
For wholesale price, you will need to buy at least 20pcs, it can be a mix of lace wigs, human hair wefts, lace closures, or hair bundles only. You can also get 20pcs of any same virgin hair product at best lace front wigs websites-hurela Mall.
Hurela has its own factory, the price of the human hair products is direct factory price. Reducing the intermediate links, and saves you a lot. we have a professional website technical team to offer you a secure online environment and perfect after-sale service and return policy.
Write For Us
Questions & Answers
Q
How do I choose a colour?
A
We aim to make purchasing the right colour online just as easy as in our salon (or easier)! Once you have found a style you like, it is time to select a colour option. If you are new to wigs, consider staying close to your natural colour (you can always have fun experimenting with colour later). At Hurela Wigs, we capture our colour photo images in an extremely controlled studio environment making them the most consistently accurate available. You can also order colour rings or make use of our expert colour consultation services by submitting a photo or a hair swatch.