How To Dye Your Hair After Bleaching It?
Dec.28,2022
Do you enjoy coloring your hair? To achieve the color you want, do you bleach your hair? Bleaching their hair is often just the first step for many people in achieving the color they want. However, you still want to limit the harm that bleaching methods can do to your hair. Today, we discuss to color your hair correctly after bleaching.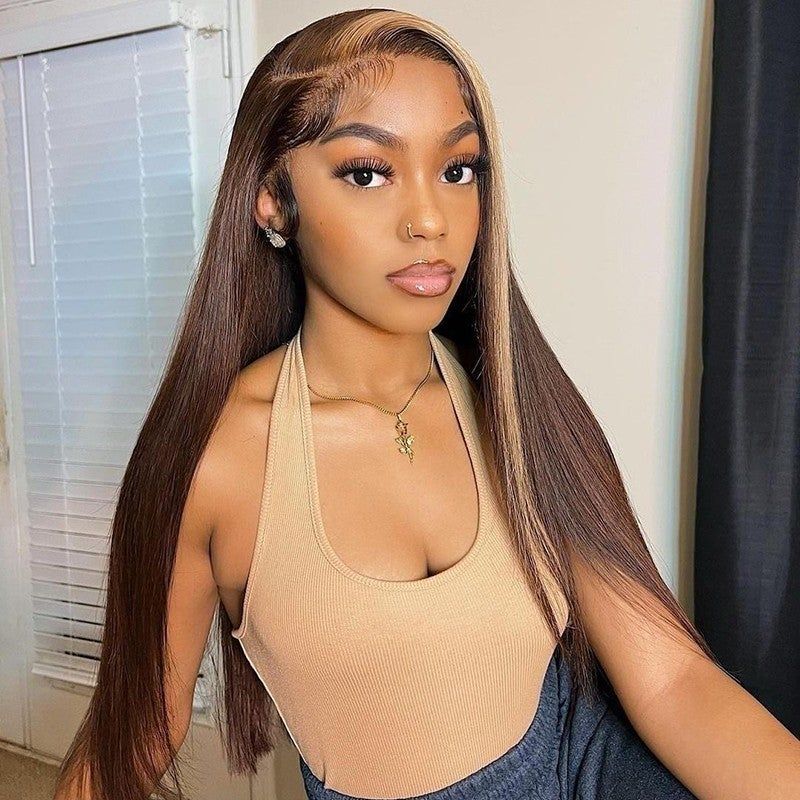 In this article, we discuss everything you need to regarding how you can dye your hair after bleaching it. we cover:
-Is it possible to dye your hair right after bleaching it?
-When is the right time to dye your hair after bleaching it
-What bleach does to your hair
-Tips for dyeing your hair after bleaching it
-Final thoughts
Let's get started!
Is it possible to dye your right after bleaching it?
In actuality, you can color your hair right after bleaching, but whether you should depend on a number of factors. You can color your hair right away after bleaching it as long as it is healthy. A milder hair dye, like semi-permanent or semi-permanent hair dye, will have the same effect.
Remember that this only applies if you want to maintain the same brightness level or use dark colors. Avoid lightening lighter hair right away after bleaching because lighter hair is delicate than darker hair.
Instead, give your hair time to relax following the initial bleaching. This will assist you in avoiding unnecessary harm and guarantee that the color of your hair is healthy and attractive.
When is the right time to dye your hair after bleaching it?
In many instances, you can dye your hair right after beaching it. But many hair professionals advise delaying hair coloring for at least a week or two. Four or five weeks should be added if you wish to be extra cautious. By doing this, you'll have plenty of time to strengthen and repair your hair strands before undergoing another strenuous chemical procedure. This will also offer you the chance to examine your hair carefully and assess the severity of any existing hair shaft damage. Remember that this time range is only recommended for hair that is essentially healthy.
It is preferable to wait until your hair has recovered if your hair is severely damaged. This could result in a delay of six months or longer, depending on the extent of your damage.
What does bleach do to your hair?
Using bleach on your hair is without a doubt one of the worst things you can do to it. Because of this, many professionals advise delaying coloring your hair until it has had time to recover. Bleach harm originates from two different places. First off, raising the cuticles compromises the structural integrity of the hair. Similar to how natural pigment removal can affect the inner structure of hair strands. There is no similar alternative because this is the only way to make your hair appear obviously gray.
Advantages
You won't have to wear a hair color you detest
It's a quicker procedure that yields immediate results.
You might have more vibrant and strong colors.
To get a color that will remain longer, dye just-bleached hair.
Disadvantages
Bleached hair can be extremely dry and brittle.
Bleached hair is permeable, so the color may be darker than planned.
Your color is more likely to seep out.
Tips for coloring your hair after bleaching it
Be cautious before choosing any of the products and beginning to color your hair. Instead, pick a moment when you won't be too exhausted to get the outcomes you want. For the best results, follow these tips.
1.Choose the hair color you want.
Your hair will turn reddish, white, or yellow after bleaching, and in this state, color takes swiftly. Keep at least three hues in your shade to create a natural color appearance.
For instance, if you plan to use a blue base color but your hair becomes yellow after bleaching, the result will be greenish hair. So, to get rid of the yellow hue in your hair, using a violet base color would yield the greatest results.
2.Determine how long your dye will last.
There are many store-bought dyes like color rinses, semi-permanent dyes, and permanent dyes available on the market, and they last in your hair for various amounts of time. Permanent hair dyes generate colors that look more natural and last longer.
Semi-permanent dyes can make your hair two shades darker and stay for 20 to 25 washes. The temporary dyes may be removed with three rinses and are useful for experimenting with different hair colors.
3.Deep Condition your hair
Two days should pass after bleaching your hair before deep conditioning. This procedure makes your hair more elastic and moisturized, preventing dry, brittle hair from developing.
4.Use a protein filler
Your hair should first be filled with protein before being dyed, followed by a warm water rinse. Alternately, you might use protein filler with your hair dye. Avoid adding too much because it will make your dye excessively runny.
5.Test for allergic reactions
You should perform a patch allergy test to determine whether your dye can induce an allergic reaction. If it does, experiment with various products until you find one that is effective.
6.Prevent stains
You should cover your clothing with an old towel and wear gloves on your hands because dyes can stain both your hands and skin. In order to avoid stains, you should also put tiny amounts of jelly to your neck and hairline. To clean up spills from floors, countertops, and your skin, have a bottle of facial toner with alcohol handy.
7.Dye your hair.
Starting with four portions, divide your hair, pin up the other three, and then dye the fourth section. Beginning at the roots and working your way to the tip, apply your dye in chunks of about 1 inch.
8.Rinse and let it to dry.
Rub your hair with the dye like you would shampoo it after covering all the regions. Approximately 20 minutes after applying your conditioner, rinse it with warm water until the water is clear. Dry your hair with a towel and allow it to air dry. Keep in mind that wet hair will appear darker than it actually is.
Final words
Just be sure to keep an eye on the health of your hair if you decide to dye it right after bleaching. In any case, I hope this post has provided all the information you needed to acquire the greatest hair color and healthy hair.you can choose hurela mall.
Write For Us