How To Create Wig Updos
Sep.21,2022
It's now approaching the popular time of year for weddings. While you might be tempted to try a long, flowing hairstyle, maybe you want to try an upswept or braided style, which adds an extra layer of elegance. On top of that, updos are all the rage right now.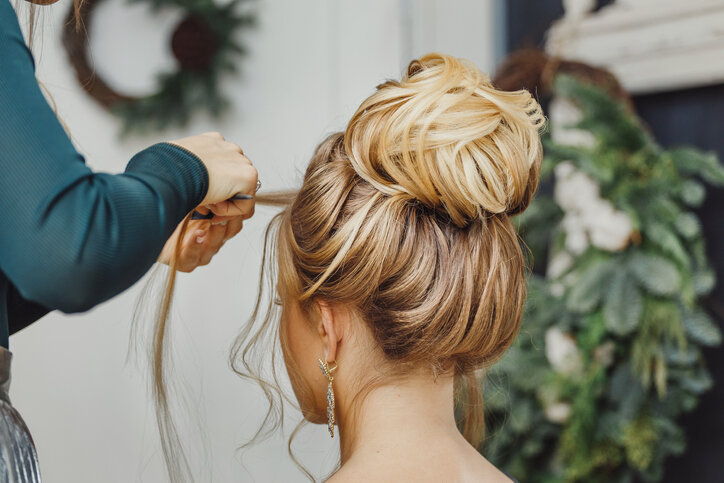 Whether you are going to attend a special event or want to have a professional office hairstyle, or just want to try something different, putting your wig in an updo is a fun and easy way to make a change. You can create updos and stylish hairstyles with any type of wig, from classic cap to hand-tied. Read on for some useful tips and inspiration for different updo styles with your perfect wigs.
Useful Tips
While styling your wig into a bun or an elegant side ponytail might not be your natural inclination, it's entirely possible to do so!
● Create Loose Styles: Updos in wigs tend to be more suitable for loose styles. This also prevents damage caused by pulling it too tight.
● Use Specialized Wig Products: Always use special wig gels and mousses to protect your wig. Also, be sure to use brushes and combs designed for wigs.
● Back Comb Careful: Comb your wig with a brush specially designed for wigs, combing gently to avoid irreversible damage to the wig. So be sure to be as gentle as possible to better protect your wig.
● Don't Use Too Much Heat On Your Wig: You can use the hair heating tool to style your human hair wig or heat-friendly synthetic wigs, but avoid using heating tools on common synthetic wigs. This will melt the synthetic wig fibers. So we recommend everyone to buy human hair wigs or heat-friendly wigs.
Reasons To Create Wig Updos
Less Friction
The less friction, the fewer tangles and damaged strands to your wig. When you put your human hair wig in an updo, your wig will not move freely. It is fixed well on your head. Also, you can keep your hair away from clothing.
Perfect For Transitioners
When it comes to styling, transitional hair can be problematic. Blending can be a challenging task when you are working with two different textures. Twist-outs, Braid-outs, and Roll Sets are all great hairstyles for transitioners, and Updos are helpful to cover up multiple textures while protecting your human hair wig. Limiting tangles and keeping hair up is ideal for transition hair.
Longer Lasting Style
This benefit is needless to say. Updos last longer than twist-out, or even a roller set. Updos stay away from your clothes and your hair ends do not expose to the air, so your hairstyle will last longer and look fresher. An updo is a perfect style to change up your old style and give you some life until the washday.
How To Style A Wig Updo
Now we are going to talk about how to style an updo by yourself. This is a basic updo style and very simple and easy to learn. This type of updo is suited for almost every wig.
Step1: Brush your wig first. You need to use a wide-tooth comb to gently comb your human hair wig. This is the preparation for the whole process. So make sure that your human hair wig becomes smooth after combing.
Step2: Leave two small bundles of hair from the front, which will make the overall look more natural and elegant. If you do not like it, you can do whatever you want, it is totally up to you.
Step3: Split your hair evenly in the middle and create a low pigtail with a hair tie on the right side and then tighten it. Then do another ponytail on the left side and then tighten it.
Step4: Take one of the ponytails and split it into two part and then twist them together and tie it at the bottom. Then you will find your ponytail loosen, which is all right. Then do the other side the same way.
Step5: Hold on a twisted ponytail and bring it up and then put it underneath your hair tie. After doing this, you will find your hair just like a loop. And do the same thing to the other one.
Step6: Take the opening of one of your loops and pull the other loop through like the number eight lying down. And then take some bobby pins and put them into the loop to secure everything.
Step7: Take your fingers to pinch and pull out sections around your head to give it more texture. This one is an optional step.
Wig Hairstyles
Classic Chignon Bun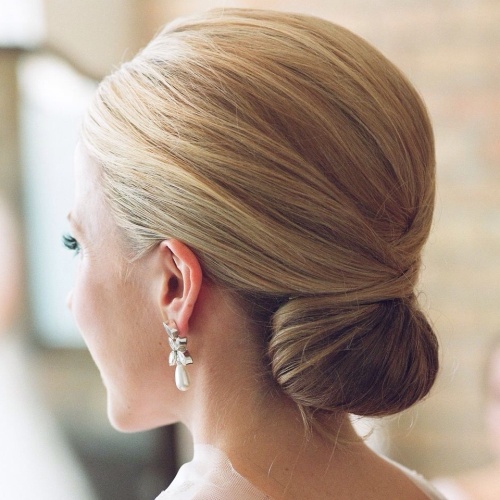 Low Updo with Braids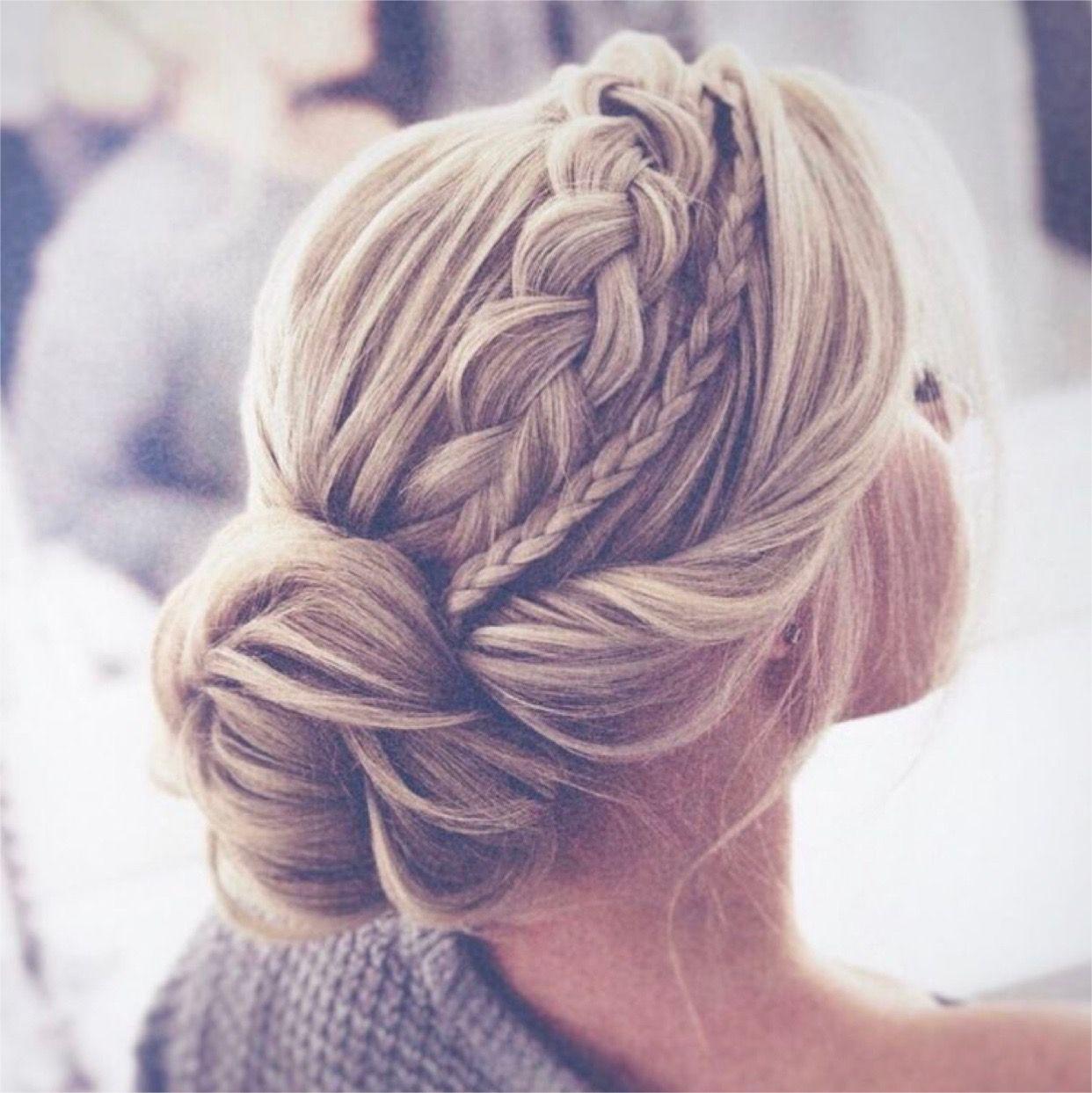 Dutch Braid Updo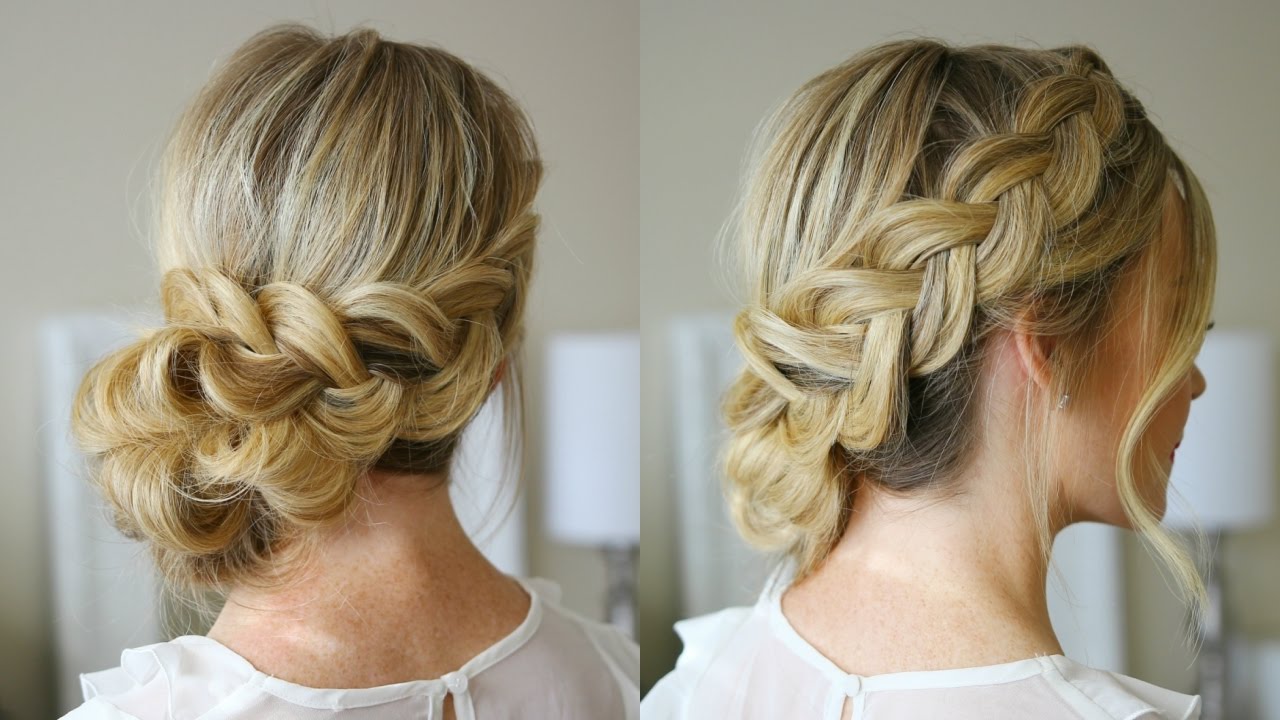 Inverted French Braid Updo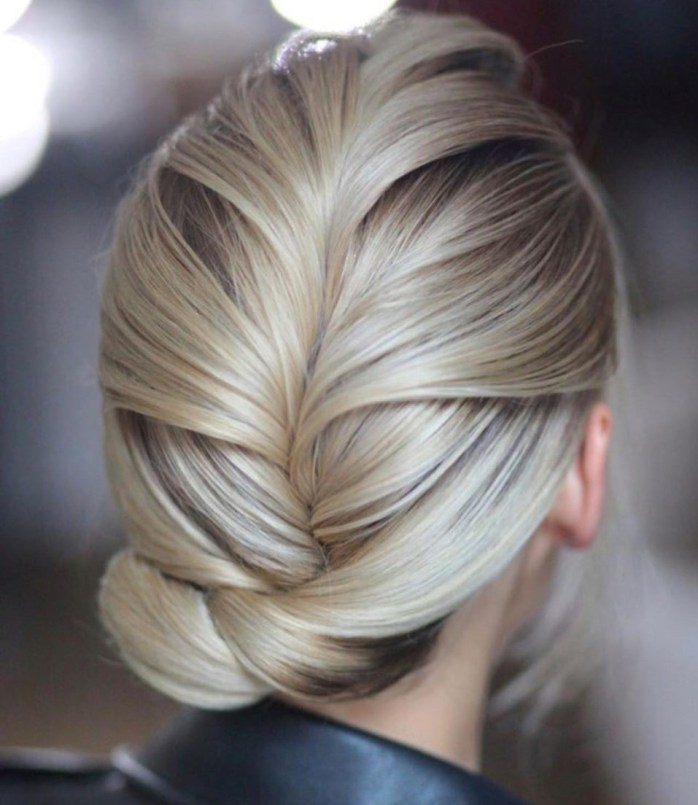 Knotted Updo for Straight Hair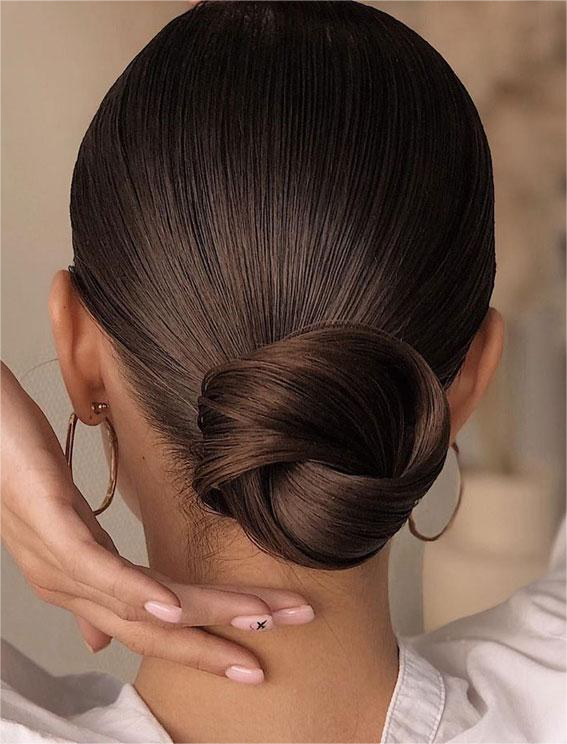 Trendy Updo with Bangs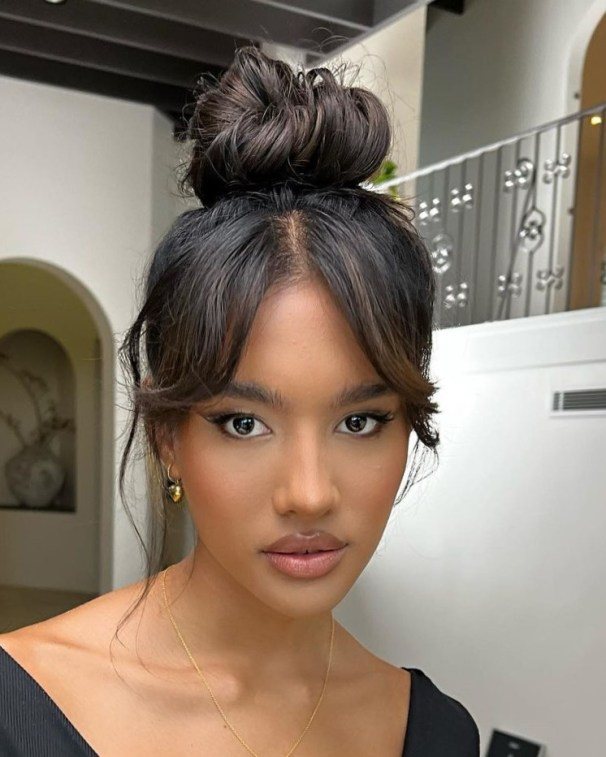 Now that you have already learned how to create an easy updo, you can try it right now.
Write For Us