How to choose the right hair extensions?
Aug.18,2022
Hair extensions are appreciated by many fashionable women nowadays. They can elevate your styles, change into a new hairstyle without going to a salon. Knowing how to choose the right hair extension that suit for you is a significant step.
What kinds of types do human hair extensions have?
Wearing hair extension can add the length and volume of your hair. For more natural hair looking, knowing various types of hairs helps you pick a proper one.
Most hair extensions are made by human hair as same as hurela. There are synthetic ones as well. But synthetic hair extension rarely used for styling because it can not bear high temperature.
Clip hair extensions:
These extensions only need less than 20 minutes to secured by using toupee-like clips to hold strips of hair on your scalp. Just as simple as clip accessories on your hair, it is easier to do with hair extensions because of light weight. They are the most popular and affordable type of hair extensions. Since it is secured by clips, it has more flexibility to design.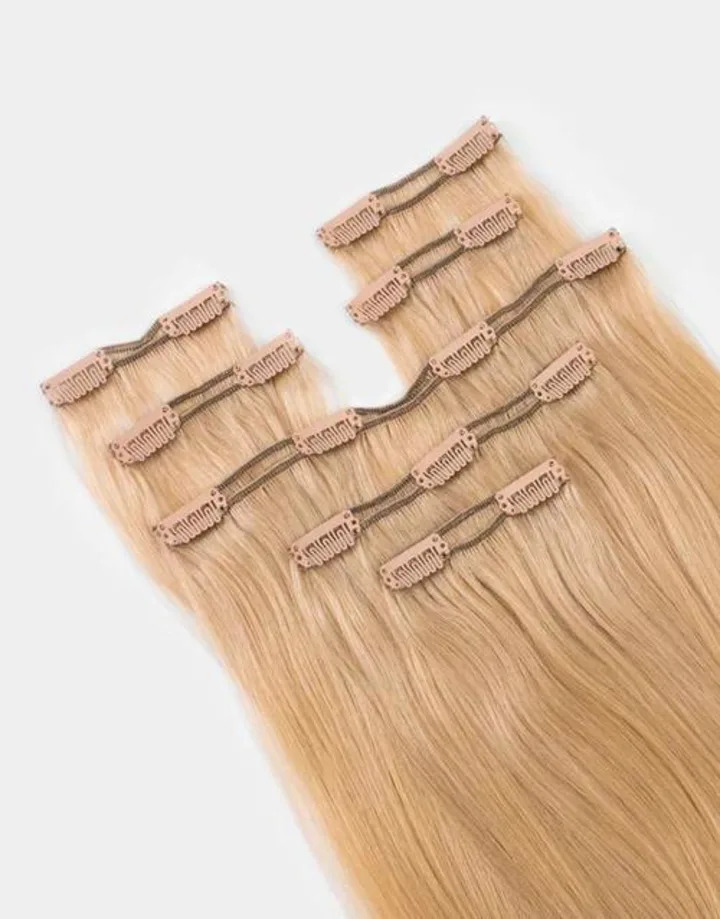 Sew hair extensions:
Sew extensions are a common extension type lasted for years. Hair firstly be sewed into a strip, which look slim and thin. Then they are secured to the scalp by braiding the natural hair horizontally from ear to ear then sewing the weft of hair into the braid.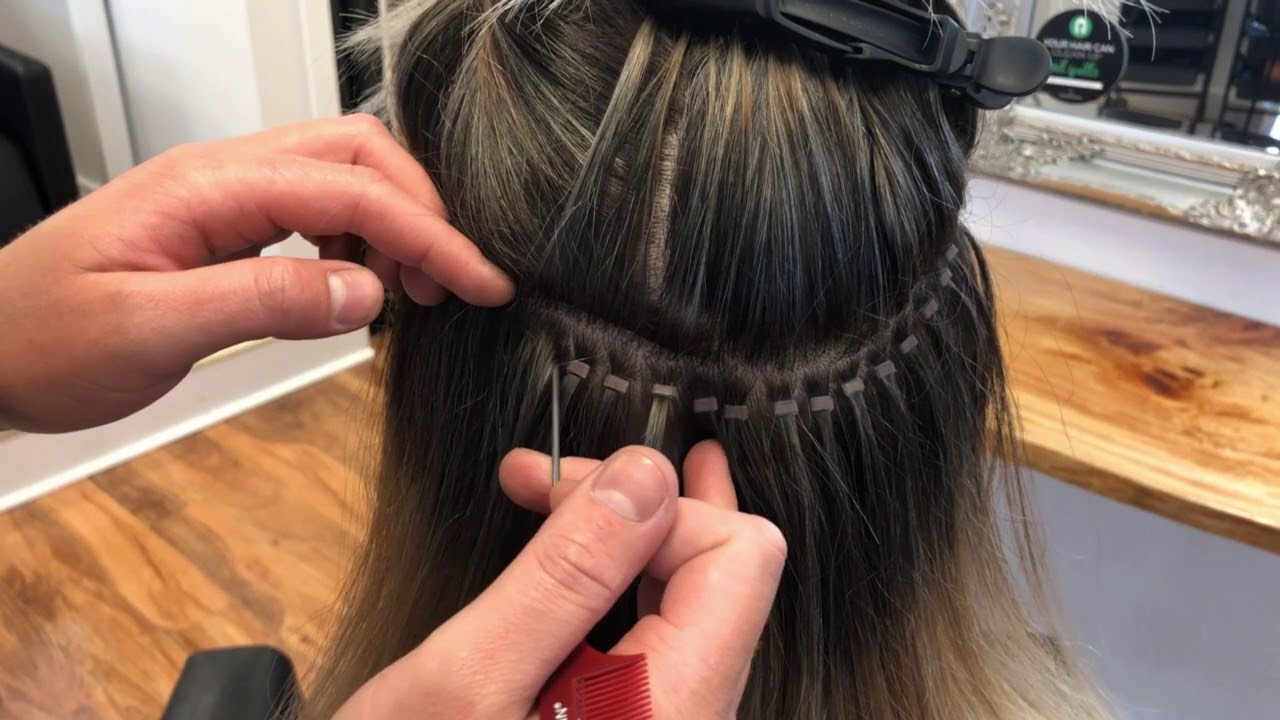 Glue hair extensions:
You require more time to secure this type of extensions. Like its name, they are applied by melting and using glue around your hair. This process could be described as making a wig by yourself. Because of the complicated steps of installation and glue cost, they are more expensive than these two above.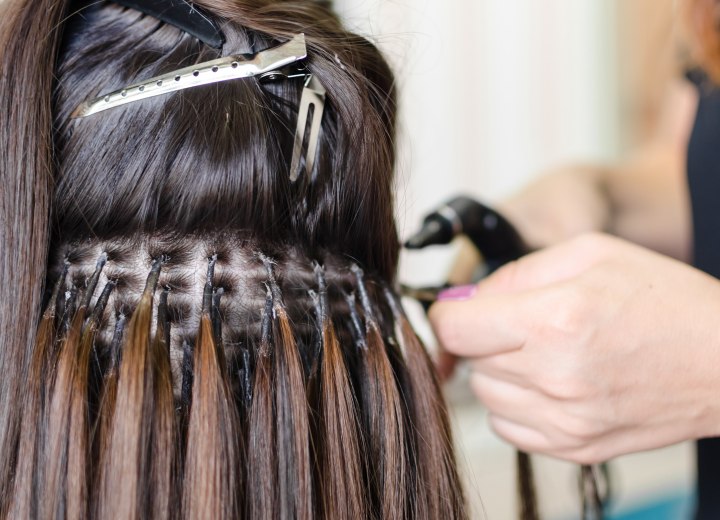 Tape hair extensions:
Tape hair extensions are thicker than sew type, but it gives your hair perfect looking. They are segments of hair attached to two-inch thick double-sided keratin tape. As for the holding method, it is really impressive.
Have you ever made sandwiches by yourself? Is it funny and relaxing? Yes, install tape hair extensions like doing sandwiches, put one strand of tape up your natural hair and the other under your hair and compress these two tightly.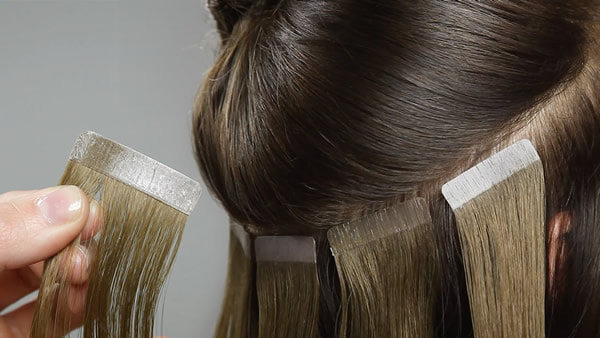 Halo hair extensions:
Halo extensions are the most invasive hair to your hair roots. Like combined with many tape hair extensions, halo hair extensions is close to a wig without crown. A transparent, strong wire sits around the crown of the head like a halo. The thin wire tie down the hair so that it can be easily hidden under your own hair. Since it secures to your head by nested under your crown, there's less to weight pulling on your natural locks, and it's very easy and time-saving to wear.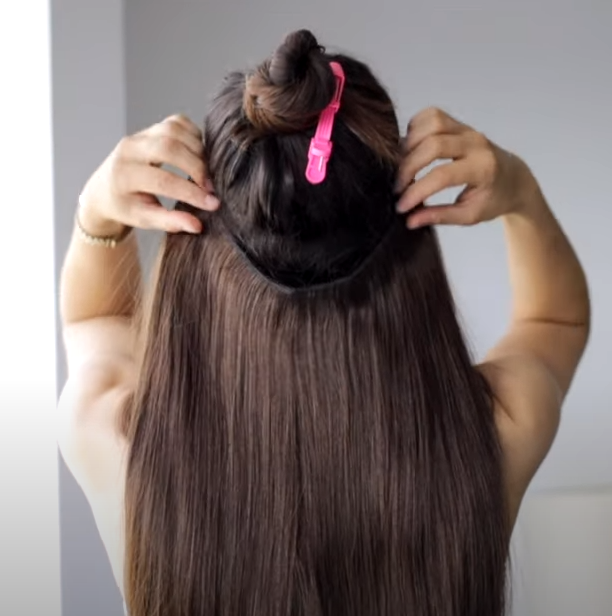 How to choose the right extensions?
Wearing hair extensions add hair length and volume, giving you a chance to try your dream hairstyles, like ponytails, restricted by self-condition. They cover your bad hair cut, save you out of awkward position. And because of their low maintenance, hair extensions are accepted by so many trendy women. But one thing confused them is that how to pick the best extension. In fact, there is no the best one, the right one exists. For various types suit for different occasions, so what is the right extension for you depend on what do you want.
Density:
If you want your hair more natural, pick up a type close to your own density. Generally, people's hair density is between 120 percent and 180 percent, women whose hair is 200 percent have very thick hair.
Look at the instruction picture, compare your hair with it carefully, then selection the right one. Or buy a strand of hair and see whether it fit or not.
Texture:
Hair texture describes habitus of your hair. And it can be classified into three different types: fine, medium and thick.
Fine hair texture is the fragile. Each individual hair is thin and only has two hair layers. It might get oily easily, and too much product will weigh this hair texture down, making it easy to break.
Medium texture hair is common. It is thicker than fine hair. People who has this hair texture can keep their hairstyles better and longer.
Thick or coarse hair has all three hair layers, it gives the impression of a fuller head of hair. And it is easy to hold a hairstyle with great volume. If you have thick hair texture, your hair is more tolerant to heat, styling products, hair dye and breakage than fine or medium hair.
Find out what kind of texture you have and choose the close type according to your own hair. Try to avoid buying the type that is too different from your own, which will makes more natural looking and comfortable. If you have fine hair but install thick hair extensions on your head, your hair is likely to be damaged by heavy weight.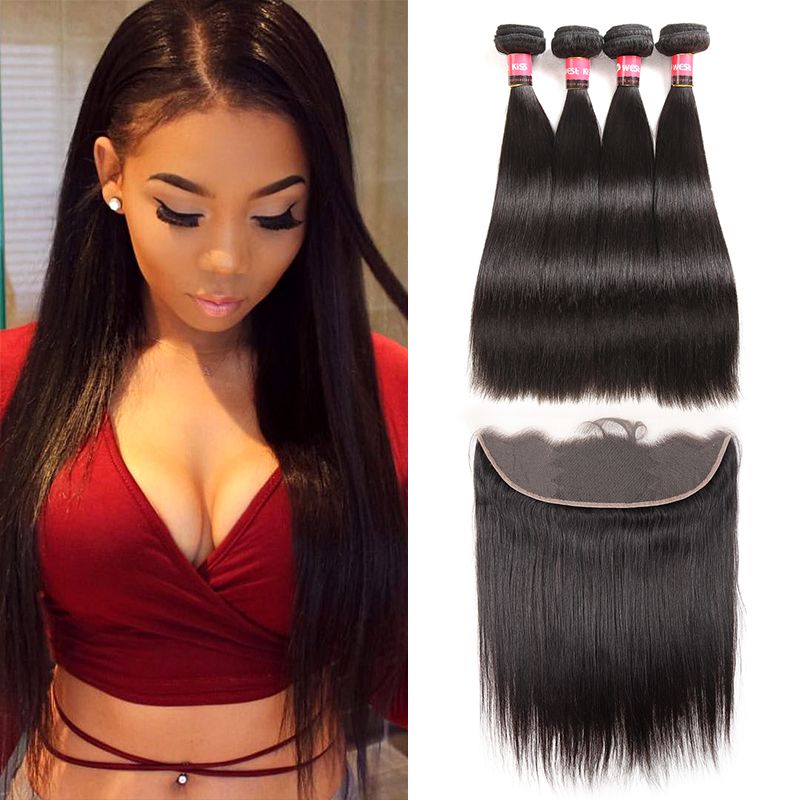 Colors:
Before determining what colors you would like to try, buy a colored sample. A list of color showpiece is available for hairstyle in case of color difference cause by color error.
For adding hair length or volume, the same color of your hair is the best choice. Select whichever color you want for styling your own fashion.
Hope this passage is useful for you and have nice hair extensions!
Write For Us
Questions & Answers
Q
How long do lace front wigs last?
A
Lace front wigs with synthetic hair can last up to one year while 100% human hair lace front wigs can last up to three years, with proper care.