How To Choose A Colored Wig
Nov.24,2022
One of the best things about affordable human hair wigs is that there are many different colors you can experiment with because they are available in such a variety of hues. There is a wig color for everyone, whether you want to match your natural hair color or try something completely different.
But with so many wig colors to pick from, it might be difficult, especially if you're not familiar with wigs. In this post, we offer advice on selecting a colored wig that will both match your skin tone and improve your appearance as much as possible. But before that, let's see why people wear colored wigs.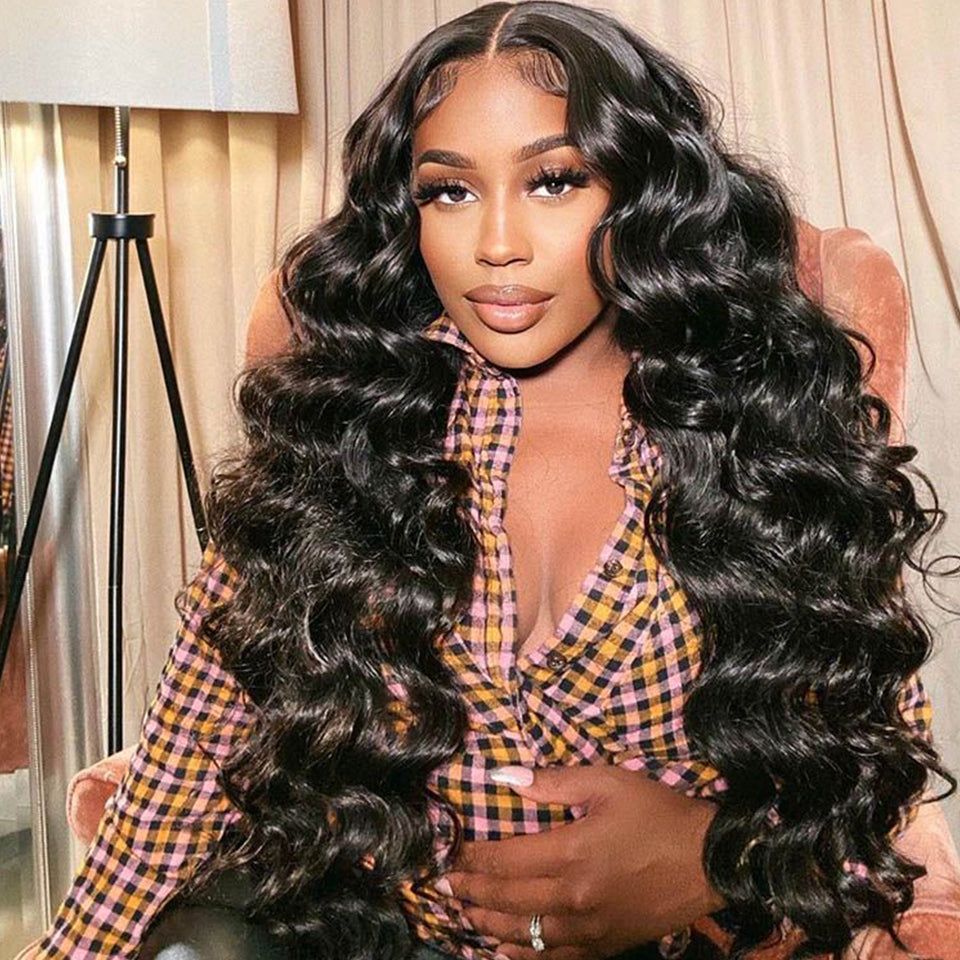 Why do people wear colored wigs?
You may be debating whether it is worthwhile to spend money on colored wigs before you even chose the ideal wig color for you. Well, colored wigs are lovely wigs that will improve your appearance. Here are several reasons for making an investment in the best colored wig:
1.There are several colors available.
The fact that colored wigs come in a variety of colors is one of their best features. You can choose the hue of your choice that will complement your style and personality regardless of whether you're looking for red, maroon, purple, blonde, or chocolate.
2.Colored wigs are ideal for the summer.
Colored v part wigs are undoubtedly perfect for summer. Dark wigs have a tendency to absorb heat, which might cause excessive sweating when it's hot outside. You can feel very uneasy as a result. However, since light hues reflect heat, light-colored wigs are the ideal option for a wig when the temperature is high.
3.The cost of colored wigs is low.
Purchasing a colored wig is still less expensive than dyeing your wig yourself. You will need to purchase the supplies and tools needed to dye or bleach the wig if you decide to dye it at home. Of course, this could increase the wig's overall price. Additionally, dyeing the wig will take up a lot of your time. You should get a colored wig to spare yourself the headache. So choose colored wigs if you're looking for affordable wigs.
4.They are breathtakingly stunning.
Colored human hair headband wigs look really stunning, without a doubt. Your colored wig will look gorgeous no matter what kind of color you select. Therefore, if you want a wig that will make you look more beautiful, you should choose a colored wig.
How to pick a suitable colored wig
Here is a guide to assist you in picking the ideal colored wig for you.
1.Pay attention to the color of your skin
Keep take mind that not all colors will complement your skin tone. Because of this, you must be extremely careful to select a colored wig that matches your skin tone. However, you must first identify your skin tone to achieve this.
The underside of your wrist is the greatest place to start when determining your skin tone. It can aid you in recognizing colors and undertones because it is your truest skin tone. You have a cool undertone if your veins are more purple or blue in color. However, if your veins look greener, it indicates a warm undertone. If both are present, it indicates that your undertone is neutral.
You should select a color for your excellent colored wig that is truly the polar opposite of the undertone of your skin. For instance, you should choose a warm-toned wig if you have a cool undertone. Additionally, if your complexion has a warm undertone, you should pick a cool-toned wig. Choose either warm or cool toned wigs if your undertone is neutral. For a more realistic appearance, it is also advised to stay within a few shades darker or lighter than the color of your natural hair.
Ash blonde, light brown, pink tones, deep red tones, and purple tones are examples of cool hair colors. Golden brown, brassy brown, brassy blonde, brassy red, etc., are examples of warm hues.
2.Consider the color of your natural hair.
The color of your natural hair is another crucial consideration when selecting the ideal colored wig. You should choose a color that isn't significantly lighter or darker than your natural hair if you don't want a more dramatic appearance. Select a hue that is similar to or closer to the color of your own hair. However, you can gradually change the color over time if you're looking to try something new.
3.Select a wig that complements the color of your eyes.
The color of a wig you choose can also depend on the color of your eyes. Choosing a wig color that contrasts with your eyes is essential, much like with skin tones. Choose a cooler-toned wig if you have warm eyes i.e., yellow-green, turquoise, golden brown, or green-blue. Conversely, you should choose warm-toned wigs if you have cold eyes i.e., black-brown, deep-brown, dark blue, icy blue, or gray.
3.Keep your age in mind
Certain wig colors are also more ideal for a certain age than others. Wigs in bright hues usually look best on younger women. For older ladies, however, lighter, warmer hues are preferable.
4.Ensure that the color you choose won't fade.
Finally, you want to be sure that the color of your lace frontal wig won't fade quickly while choosing it. The colored wig should last longer and provide you with a better return on your investment. One of the easiest ways to do this is to purchase your colored wig from a respected hair manufacturer or retailer who is recognized for making and offering high-quality wigs. To identify the greatest hair manufacturer or dealer, do your research online. A high-quality colored wig will ensure that you are making a sensible financial decision and that your wig will last longer.
Write For Us