How To Care For Human Hair Wig?
Oct.17,2020
Hello, everyone, have you all bought satisfactory wigs? You go out beautifully every day. But you don't know how to take care of it when you get home. Then I will tell you how to take care of your beloved human hair wig.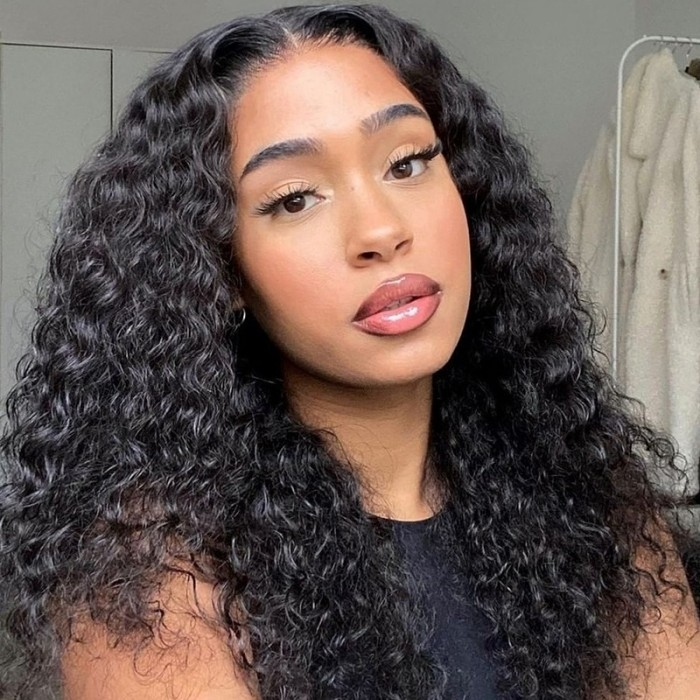 Content

1. How long does human hair wig last?
2. What should you pay attention to when wearing a wig?
3. How To Care For Human Hair Wig?


1. How Long Do Human Hair Wigs Last?
In a very general answer, 100% human hair wigs which do not contain other fibers are usually designed and manufactured to last approximately 6 months or so.If a 100% human hair wig is babied it can last anywhere from 10–12 months.Yes, there are a lot of ifs, when it comes to the life of a 100% human hair wig.A lot depends upon how often the wig owner wears the wigs as well as how the wig is cared for.There are a wide range of factors which ultimately impact the longevity of the wigs.
2. What Should You Know When Wearing A Wig?
Human hair wig can correct the perm and dye like hair according to the user's request, and arrange a satisfactory hairstyle. You can use a tubular rib brush and a thin-tooth large wooden comb to comb gently according to the hairstyle requirements. If you don't use it temporarily, you can use a hairpin to fix it in the direction of the wave; before going to bed, take it off as a wig and put it in a ventilated place.
3. How To Care For Human Hair Wig?
3.1 How often should a human hair wig be washed?
Keep in mind that wigs don't need to be washed as often as your natural hair. When to wash your human hair wig depends on how often you wear it and what type of damage it incurs while wearing. Here, you can determine how often you should wash your human hair wig accroding to the following situation.
● If you wear your lace wig every day, then it should be washed at least every two weeks.
● If you use styling products like hairsprays, mousses or gels on your wig every day, you'll need to wash your wig more often, about once a week.
● Or it only needs to be washed once every 7 to 10 wears if you worn not so often.
● For those wig wearing persons who participate in swim or intense sports activities and sweat a lot, then its recommended to do a "quick wash" to the hair wig, rinsing the hair with a small amount of shampoo and then apply a moisture rich leave-in conditioning spray then let it drip dry
3.2 How to wash wigs?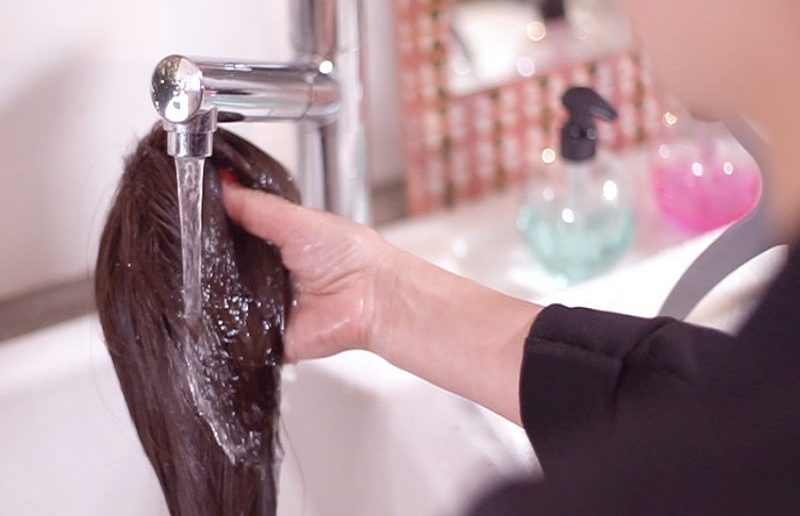 Use the special care solution for wigs, spray an appropriate amount of care solution and hands according to the amount of water. Take out the care solution and apply it on the wig. Align your hands with the wig for about 2-3 minutes. Excess water. Take out a dry towel, place the fake on it, and wrap the wig with a dry towel. Then gently insert the wig to remove moisture. Take out the wig styling rack with fixed hairstyle, put the wig on it, put it in a well-ventilated place, and dry the wig with natural ventilation.
● Warm water is recommended.
● Always using shampoo and conditioner.
● Never twist, tug, or pull on the hair wig when drying.
● Remember use the cool air set instead of hot air.


3.3 How to style wigs?
Style as desired:
● Your wig can be styled by using a wig brush, a wig comb, or your fingertips. Avoid using a brush designed for human hair.
● If you want added fullness as well, tease or back-comb and then smooth the surface hair over the teasing. Your wig can be returned to its basic style by washing it and allowing it to air dry.
● To straighten, take a 1 inch section starting at the roots and run a flat iron to the ends.
● To achieve style variations, liquid wig mousse is an essential styling tool. For curly or wavy styles, just mousse hand scrunch, and pick the style into curls.
● If desired use hair spray on the final styled product.

Tips & Tricks
1. Wash or rinse all human hair products and style before wearing.
2. Human hair is not ready to wear out of the box.
3. Rinsing with hot water will damage the cap.
4. Do not dry on a solid form or mannequin head to avoid stretching the cap.
5. We do not recommend sleeping, showering or swimming while wearing the wig. 6.Store the wig on a wig stand to avoid unwanted kinks or crimps.
7. Lace is delicate and should not be tugged or pulled. Avoid brushing the hair when wet to prevent damage.
8. Any cutting or chemical processes, such as perming or coloring, should be done by a professional hair stylist. We do not recommend bleaching human hair; depositing color provides the best result.


Protect the human hair wig, let me tell you!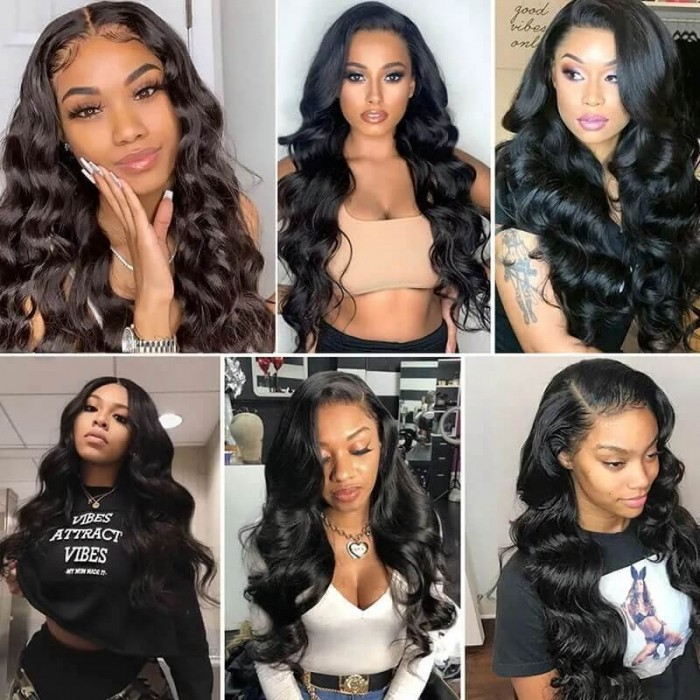 No matter what kind of wigs you want, Hurela Mall will supply you the best and cheap human hair wigs.We provide best quality lace wigs and non lace wigs human hair at affordable price, Highly recommend headband wigs and lace part wigs for full head look. Shop Hurela hair to add your beauty!

All the lace wigs in our store are made by 100% human hair, and all the lace we used are swiss lace. We always use high-quality raw material and keep upgrading technology to offer our customers to have a good shopping experience in our store.

If you need additional help in choosing a wig, please feel free to contact hurela. You will be very happy when you try a wig that suits you. We guarantee that you will not be disappointed in us.
Write For Us
Questions & Answers
Q
What are the advantages of wearing a wig?
A
There are various advantages of wearing a wig as it secures your original hair from damage. Particularly it protects hair from heat, hairdo, styling, and coloring, and it is an actual method to change your appearance entirely. It also provides self-confidence to women who struggle with Alopecia disease
Q
Is wearing a wig good for your hair?
A
Wearing a wig can be a really big part of an effective and protective haircare routine, encouraging natural hair growth. Many people opt to wear wigs for this particular reason, as they avoid adding damage to the hair that can be cause from styling, exposure to the elements and everyday handling.