How to blend natural hair for U part wigs?
Aug.31,2022
When it comes to convenient wigs, what occurs in your mind? For me, V part wigs and U part wigs are the answer. These two types of wigs are none-lace wigs, which means you do not have to use glue to fix the lace in the place and get rid of the risk of allergy. Meanwhile, they both have easy installation methods. They are both human hair wigs on hurela and have many similarities. One biggest difference between these two kinds of wigs is whether a large area of hair should be left out or not. U part wigs need more natural leave out than V part wigs.
For V part wigs, it is okay for no leave-out hair. Just attach a wig onto your own hair and use clips and elastic bands to fix the wig. If you want the V part wig looks more natural, pluck the redundant hair along the hair crack. And why should people leave out natural hair for U part wigs installation? Because there is a U shape empty on the wig cap, we have to leave out some hair to cover the wig edges so that the wig looks natural and perfectly fit our heads.
After fix the wig on the right place, one thing to do then is to blend leave-out natural hair and the wig. It is the crucial step for U part wigs installation. Understand how to do it fast will save you much time and bring you perfect appearance.
In general, there are three ways to blend the natural hair with the wig. One way needs to use a flat iron, the other can blend hair leave out without heat damage.
Notice: No matter what method you want to use, please leave out enough hair to hide the wig edges. Hair will be thin when it meets any product contains the element of water. If you just leave out a little hair, perhaps the hair is not thick enough to cover wig edges and likely to make your scalp show up. So leaving out proper hair is recommended.
1. Use hair wax with a flat iron
Hair wax is a thick product containing wax, used to style hair, assist with holding the hair. In contrast with hair gel, most of which contain alcohol, hair wax remains flexibility and has less chance of drying out. It is often called as whip, molding gum, pomade, putty, or styling paste. Because hair wax is a kind of solid product, and it melts at a high temperature, so if you choose to blend the hair by hair wax, using a flat iron to melt it is inevitable.
Someone may think only the one who has fluffy and coarse hair texture need to use this product to fix the hair. The truth is no matter what hair texture you have, the hair will not completely against the wig for a long time so that have the risk to see the wig edges.
Part a small strand of hair, do not be too thick. Flat iron could not work well on the thick hair. Brush your hair with a hard comb until it is totally smooth. Smear a little hair wax on your natural hair and make sure you smear it evenly. Only smear proper wax about one or two inches length from the roots. Even though you have a very long hair, two inches length is enough. Too much wax on a thin piece make the hair sticky. Then apply flat iron to straight down the hair. Brush all the hair again in the end.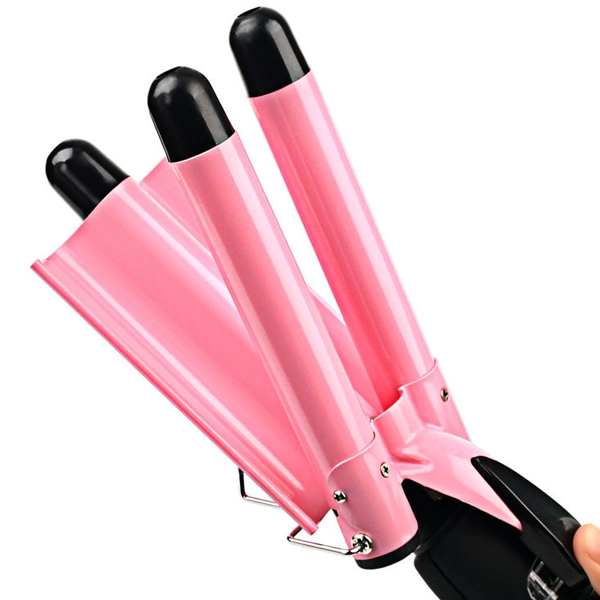 2. Use mousse or freeze spray
When you are going to blend your natural hair by using these two products, you need not worry about heat damage because heat tools are unnecessary. Mousse moisturizes your hair friendly. It rarely hurts the hair, but is disabled to keep hair for several hours. Freeze spray is a better option for styling hair. As the same as using hair wax, you need to brush and untangle the hair firstly. Then part a string of hair, add little mousse or freeze spray on it piece by piece. Then, please brush your hair with a strong force to make sure it reaches the place you wanted. But do not pull your hair too hard, or hair loss or damage happens. Take a scarf and wrap it on the head 10 minutes to help finalize the design.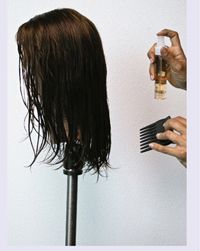 3. Use rollers for curly hairstyles
This method just suit for curly hairstyles. Wigs with curly hairstyles like deep wave wigs and Jerry curly wigs elevate your temperament and make you more charming and sexy. Blending your hair with curly wig without using heat tools not only easy to apply but also keep your hair healthy.
Prepare two or three rollers, depending on how much hair left out. Wet the hair by water and brush it. Hold it on your hand and then roll your hair on the roller tightly. Make sure the hair keep smooth on the rollers. Clip one clip to fix the hair on the rollers and one clip to hold the rollers on your head. Actually, there are several small holes on the rollers so that your hair will dry quickly. There is no need to use blowers anymore. Without using heat dryers, you need to keep the rollers for about two hours to finalize the design.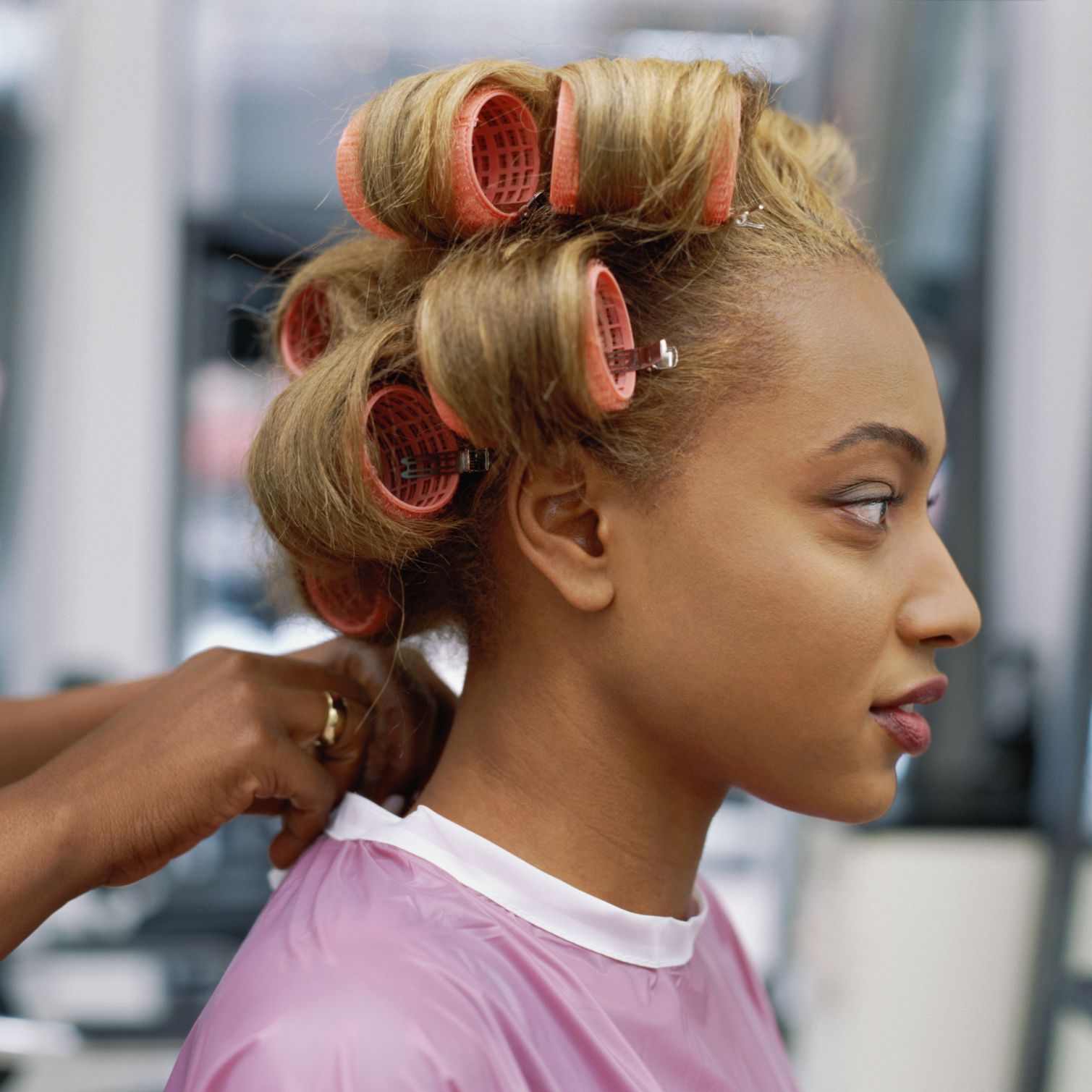 Conclusion:
Today, we talk about three methods to blend leave-out hair for U part wigs installation. You can use hair wax with flat iron or use mousse or freeze spray. If the hairstyle of your wig is curly, using rollers to blend the hair is also a good option.
Write For Us
Questions & Answers
Q
How can I make my extensions blend better?
A
Here are some of our top tips for blending our extensions into thick hair.
1. Clip the wefts higher on your head. By clipping the wefts in higher on your head or spreading them apart more, it can help create a seamless blend.
2. Wash your extensions.
3. Braid the bottom section of your hair.
4. Style your hair!