How To Answer The Question You Are Wearing A Wig?
Feb.13,2023
Because hair is so important to your individuality and self-confidence, dealing with hair loss may be incredibly difficult. Whether you're undergoing chemotherapy, have alopecia, or experiencing another sort of hair loss, it can impact your self-esteem and general happiness.
Fortunately, affordable human hair wigs can imitate your look as realistically as possible by closely matching natural hair; today's wigs are incredibly lifelike because they're created from the best materials in natural colors. No matter how natural a wig appears, the dreaded "are you wearing a wig?" question may still be asked which can cause a lot of feelings you'd rather not experience.
But it shouldn't be a taboo to wear a wig. It is perfectly acceptable to wear a wig; thousands of men and women use it daily for various reasons, all of which contribute to improved self-esteem.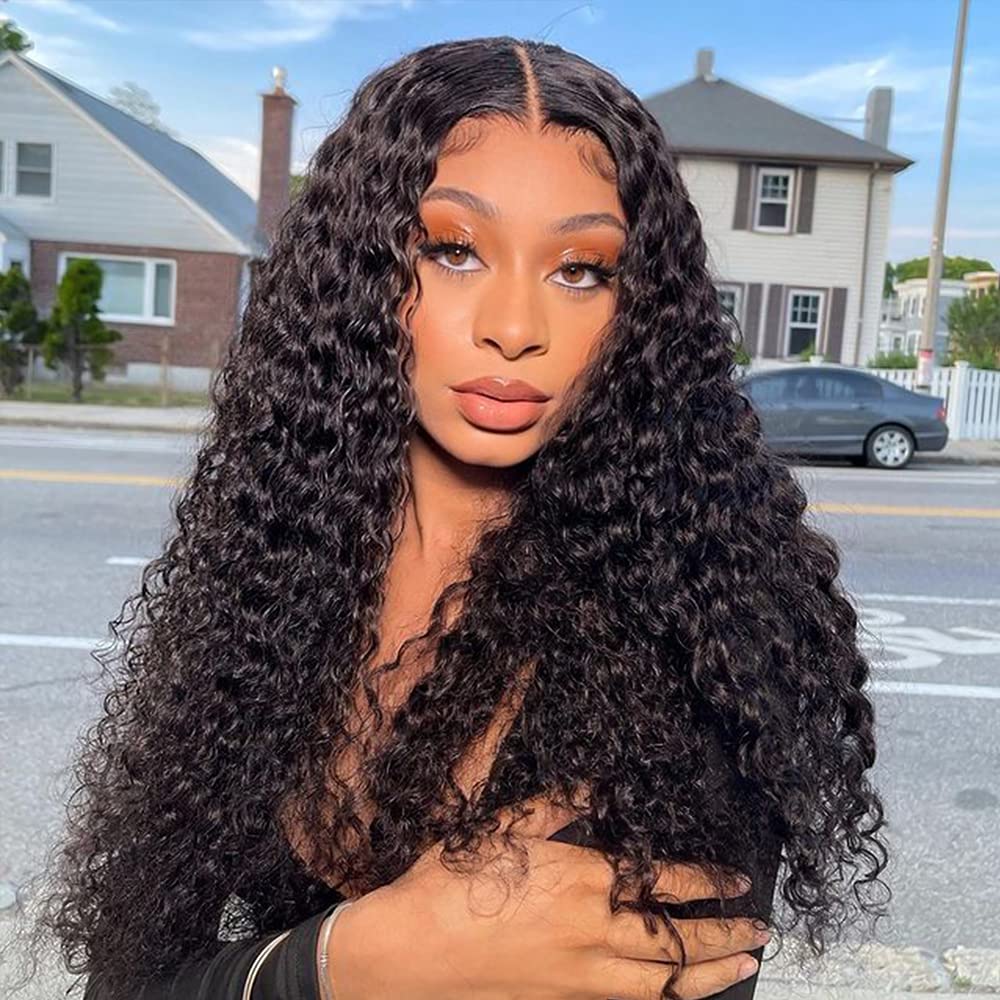 How to answer the question, "Are You Wearing a Wig?
Here are some of the incredible ways you can respond to this dreading question.
1." Why do you ask?"
If the individual asking is a close friend or member of your family, you can find out their reasons by questioning them. They probably believe your wig looks terrific and natural! They could be astonished that you're wearing a wig, or they might have noticed a recent change in your haircut. People occasionally could just be curious to learn that you wear a wig because it's not a topic that is frequently discussed (though it should be!) They might even ask for recommendations on where you purchased the wig.
You can decide how to respond if the questioner is a stranger or a coworker. Either be direct and explain that they've asked a very personal question out of the blue, or say it in jest and laugh the situation off.
2." Yeah, that's my hair. Isn't it gorgeous?"
Make sure to respond confidently when someone asks, "Is that your genuine hair?" You should be pleased with your wig! Asking you about your hair can be unpleasant, even though most people don't mean it to. Say with assurance, "Yes, that is my hair." Isn't it gorgeous?
If you purchase anything, such as a car, phone, or clothing, it becomes your property. Your wig is made of your hair. Thus, the same rules apply! You took your time selecting the style, length, color, and construction type of the wig cap and whether it would be made of synthetic or human hair. Be proud of your wig afterpay since you look fantastic in it.
3." Yes, I am, and this is why."
If you feel comfortable enough, you can react by saying, "sure, and here's why..." depending on who asked you such a sensitive question, whether they are a family member, friend, coworker, or stranger. You might describe how you feel wearing your wig and how it offers you security and confidence as you go about your day.
You don't need to tell them the history of your natural hair; after all, it's your wig and your hair, and you get to lead the conversation. Remember that you don't have to explain yourself to anyone, and you're not required to tell your tale unless you want to.
4." Why, that's a sensitive question..."
Some individuals might not get how sensitive and private it is to ask someone if they wear a wig. Additionally, it could be a distressing reminder of how you lost your hair. Why not propose that they appreciate your hair instead of asking, "Is that your genuine hair?" which might come across as an unpleasant and hurtful inquiry? If you compliment someone's hair by saying, "I adore your hair!" or "how do you style your hair?" you can then ask them if they wear a wig in a relaxed and open manner.
5. I'm certain you didn't mean to be so impolite, but...
If someone doesn't know what their mistake was in the first place, they can't learn from it. We are taught that it is improper to inquire about one's finances with friends. Therefore, we know we are not supposed to do so. For the same reason, we refrain from enquiring about the state of strangers' marriages.
However, few people are taught that it is improper to inquire about wigs. The way would they be? No one has brought wigs into the conversation for a long time. In addition to ensuring that they don't do it again, explaining the benefits of asking someone if they are wearing a wig will help spread awareness of wigs.
6. I don't need to discuss my hair with you.
This is more than just a statement. It's accurate. If you don't want to, you don't have to discuss your hairstyle preferences with anyone. Your hair is unique to you. Your hair loss journey is unique to you. You are free to make decisions about your hair. Most importantly, you have the choice to share or not share your hair story.
Sometimes it's necessary to remind friends, family members, and even strangers that they should expect an answer just because they ask a question. Don't be shy about reminding folks that your hair is your business.
Final thoughts
Lace front wigs are beautiful, and you shouldn't let the question "are you wearing a wig" get into you. Wigs will enhance your looks and protect your hair from elements such as sun rays, dust, smoke, etc. However, if you want to avoid this question more often, make sure you wear your wig properly because that will help give you a more natural look and help you feel more comfortable every day. Of course, this can assist in keeping things a bit discreet and boost your confidence.
In addition, you need to care for your wig properly. Make sure that the wig looks clean and fresh. This way, it would be difficult for people to tell whether it is a wig or your natural hair.
Write For Us