How Do You Keep Wigs In Good Condition?
Dec.28,2022
If you want to preserve the beauty of your lace front wig and make it last longer, you must take proper care of it. Without a question, wigs are the best things that has ever happened in the beauty industry. They will give you the graceful, young appearance you desire.
However, curly lace front wigs have a big drawback in that they require regular maintenance because if you don't, they will tangle and get damaged easily. For this reason, it is advised to have a regular maintenance checklist to assist you in taking care of your wig so that it can keep its shine and vibrancy and serve you more. Of course, wearing a tangled, ugly wig is the last thing you want to do. Your appearance will suffer more as a result of this.
But if you have never worn a wig before, you may be wondering how to care for your wig. Here are some suggestions to assist you keep your wig in perfect condition.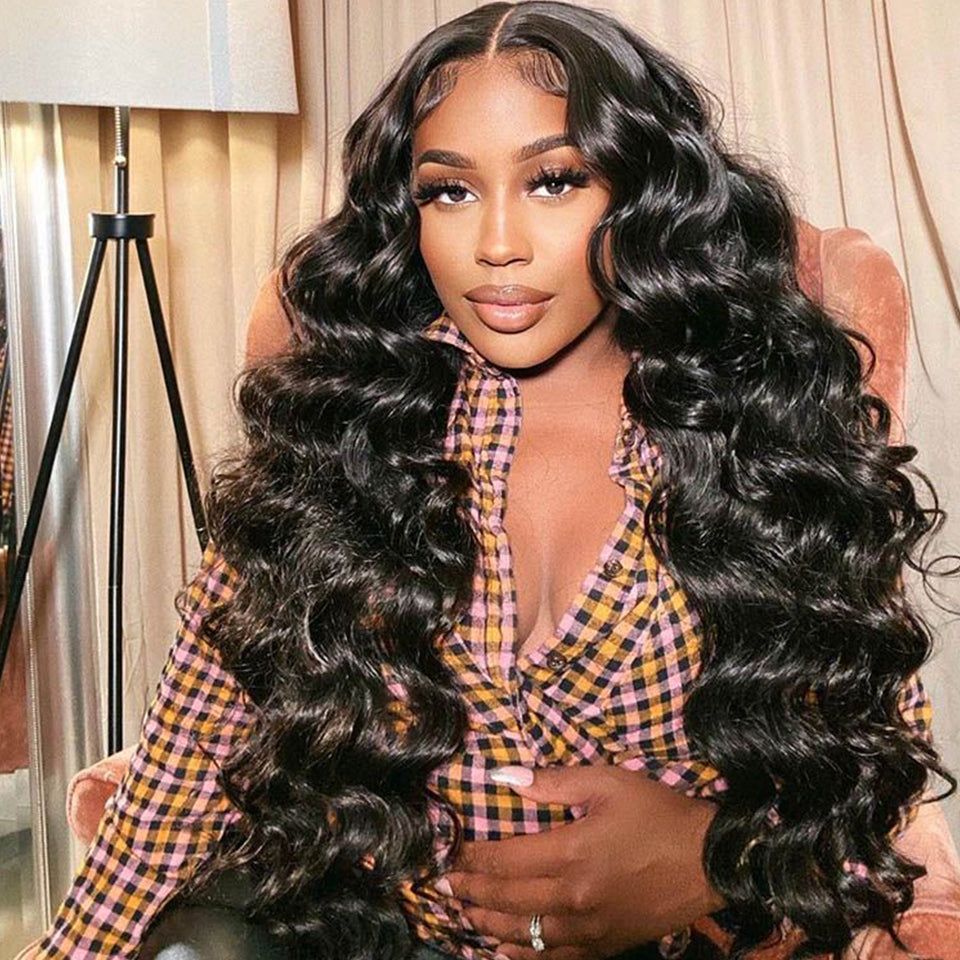 1.Regularly wash your wig
Of course, washing a wig frequently is one of the best ways to keep it in good condition. You can eliminate dirt, dust, and oil buildup in this manner. Make sure you're using the proper products when washing your precious wig.
You can use the same things you often use on your natural hair because your affordable human hair wig, thankfully, has the same texture as your own hair. Avoid using alcohol-based products on your wig because they can seriously harm its texture. These items will not only dry out your wig but also make it frizzy.
Additionally, you need to choose your shampoos and conditioners carefully. Use sulfate- and paraben-free shampoos and conditioners instead of other products on the market because they are much kinder to curls. You should use gentle shampoo and conditioners that won't leave the wig incredibly dry because wigs are very delicate.
After washing your v-part wig, you should lay it flat on a towel to absorb any extra water. Allowing the wig to air dry is an option if you're not in a rush. However, if you're short on time, you can use a blow-dryer on low heat.
Last but not least, how frequently you wear your wig will determine how frequently you wash it. You will need to wash the wig more frequently if you wear it more frequently. Always wash your wig with lukewarm water to prevent it from drying out.
2. Regularly comb your wig to remove knots and tangles.
Because of their curly nature, curly human hair wigs are more likely to tangle than straight wigs, as was already mentioned. Therefore, make sure to comb your curly wig frequently to prevent unnecessary tangling. The wide-tooth comb is the finest tool to use when combing your wig. The comb will not only remove tangles but prevent breakage, especially if the wig is damp.
It is best to begin at the ends of the wig and gradually work your way up to the roots. This is the best method for detangling your wig. In order to continue detangling your wig with your comb, you must first release any knots you encounter with your fingers.
3.Give deep conditioning treatment top priority.
Wigs, especially curly wigs are more likely to tangle and become dry. Frizz, breakage, and other issues can all contribute to the dryness. Applying a deep conditioner to your wig while it's still moist after washing it is the best thing you can do. Make sure the treatment completely covers the wig. After that, you can place your wig outside for a short time so that it can get warm.
4.Try to avoid using hot styling tools.
Limiting the use of hot styling equipment as much as you can is a fantastic advice for maintaining your human hair headband wigs. Your wigs might suffer substantial damage from hot styling tools. You should therefore restrict their use. To lessen the likelihood of harming the wig, use them only if necessary and only on low heat. Allowing your wig to air dry is preferred. Only in this manner can a wig be dried off safely. By doing this, you will lessen heat damage and increase the lifespan of your wig.
5.Do not sleep with your wig on.
When it comes to wigs, sleeping in them is one of the most common mistakes individuals make. In the long term, this error could cost you a lot of money. Sleeping with your human hair wig on can result in frizziness in addition to tangling. Friction between your hair and your pillow might lead to tangling. Therefore, before getting into bed, you must remove the wig, no matter how exhausted you are. However, a silk or satin nightcap should be used if you must sleep with your wig. By lessening friction between your pillow and your wig, these materials can keep your wig from tangling and drying out.
6.Properly store your wig
Our final piece of advice concerns wig storage. Keep in mind that how you maintain your wigs afterpay will have a significant impact on how long it lasts. Your wig can last longer if you store it properly. However, if you keep it carelessly, it will be easily broken and cease to be useful.
Wigs are prone to tangling. They will tangle and lose their shine if you store them improperly. Your wig should be hung on a wig hanger or mannequin head as this is the safest storage method. This can lessen tangling and assist in maintaining the pattern or curls in your wig.
Final thoughts
Taking care of your wig is crucial if you want it to last longer and give you a higher value for your money. Wigs if properly maintained, can last for more than a year. Implement the above practices and you will not only be able to keep your wig in good condition but it will also serve you more.
Write For Us