Hot Ponytail Hairstyles
Sep.30,2022
The ponytail is a classic hairstyle that you can never go wrong with, no matter what time of year it is. For African American women, the ponytail hairstyle is one of the most natural hairstyles. Ponytail hairstyles suit almost all face shapes. Not only is this hairstyle comfortable to wear, but it also looks stylish. You can wear a ponytail for any occasion or any time of the day. For example, you can use a ponytail at work, or you can use a ponytail when you are having a party with your friends. You can change the style of your ponytail depending on the occasion. Here are some popular ponytail hairstyles for your reference.
1. Sleek Straight Ponytails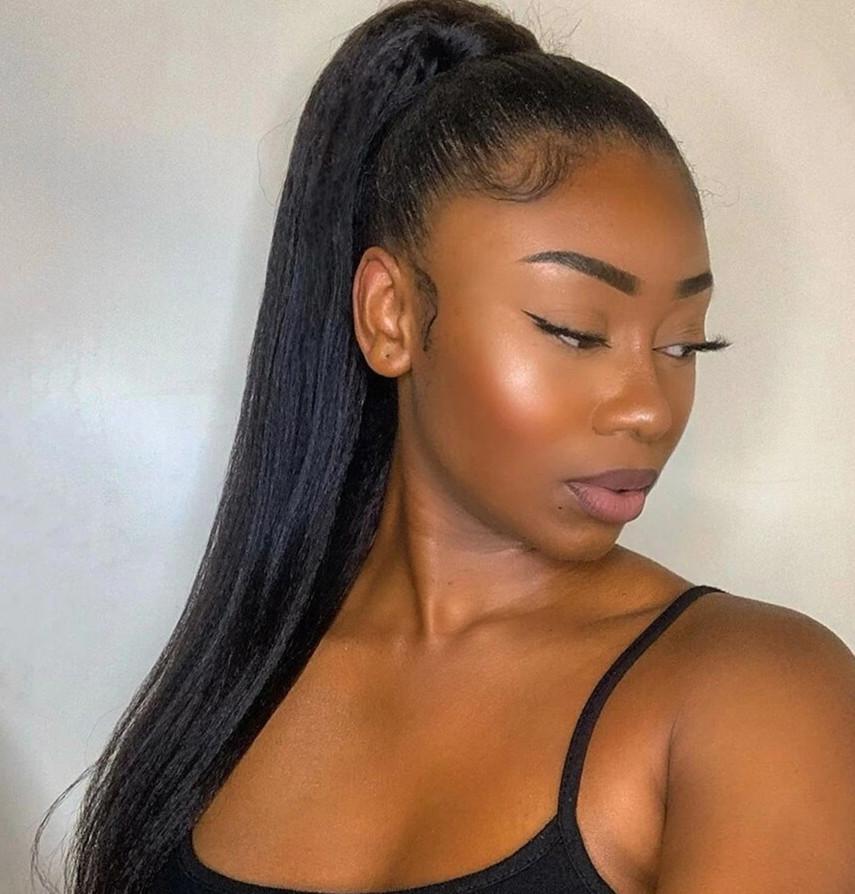 If you have thick hair, then a sleek ponytail is a great hairstyle. It is very versatile, and you can use ponytails for everything from the gym to parties. A sleek, straight ponytail looks very elegant. But for African American women, it is not an easy task to create this hairstyle. Because their hair is naturally curly. But the appearance of wigs has made all hairstyles easy. You can tie your hair up and then install hair extensions in your ponytail. Hair extensions can make you have a beautiful sleek straight ponytail.

2. Braided Ponytail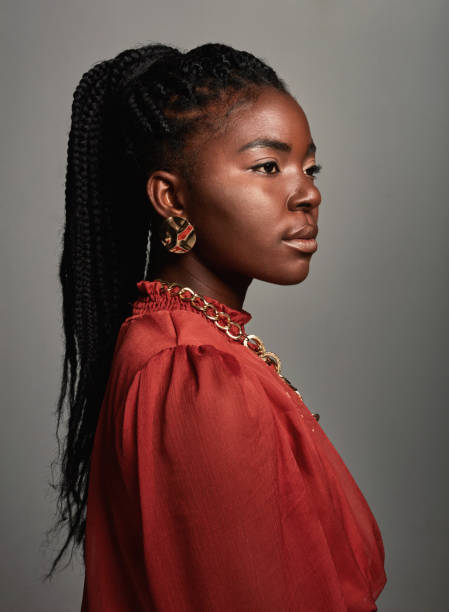 On its own, a ponytail can be a bit monotonous, but braided ponytails can give your ponytail an upgrade and make your ponytail unique. You can add cornrows, box braids or French braids to your ponytail to give it a more sophisticated look. Braided ponytails can be worn with anything. You can wear them for a formal date, such as a friend's wedding, or a casual weekend outing, such as a neighborhood's barbecue.
3. Bubble Braid Ponytail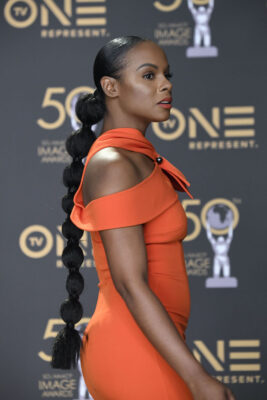 The ponytail is one of the most versatile hairstyles you can try, and it can be worn in a variety of ways. You can braid your ponytail into a bubble shape to get a fun look. Bubble braids are an easy way to add interest to a basic ponytail, and you don't need to spend much time creating this kind of hairstyle. When you do a bubble ponytail, you can use some pony-holders that match your hair color. Use these pony-holders to create a textured bubble effect. It's super cool and effortlessly chic. It can be added to different textures of hair, and it is best for medium to long hair. It is a great way that your hair won't get messy and stay in place, and it also looks very playful and youthful.
4. Ponytail With Bangs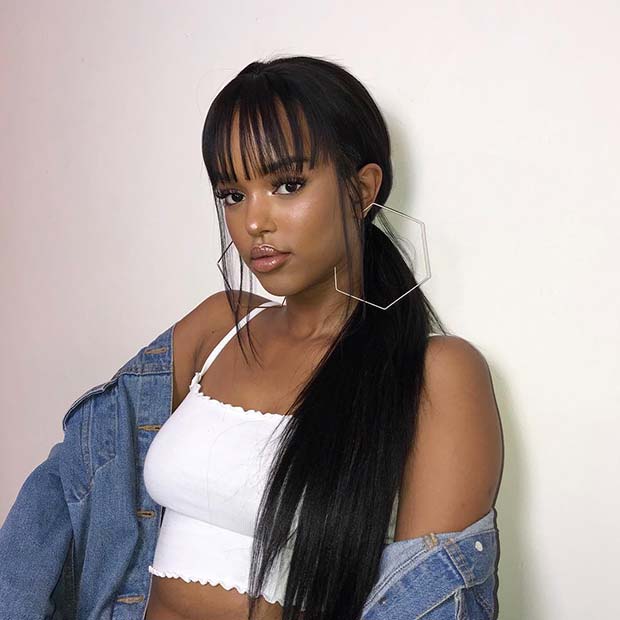 Bangs and ponytails are a match made in heaven. This low-maintenance style remains charming and romantic for day or night. Bangs with high ponytails and low ponytails are particularly beautiful combinations. Bangs with a high ponytail can make you look vibrant. Bangs with low ponytail can make you more elegant and look graceful. With this versatile hairstyle, you will make a very special look that will catch everyone's eye.
5. Low Ponytail with Waves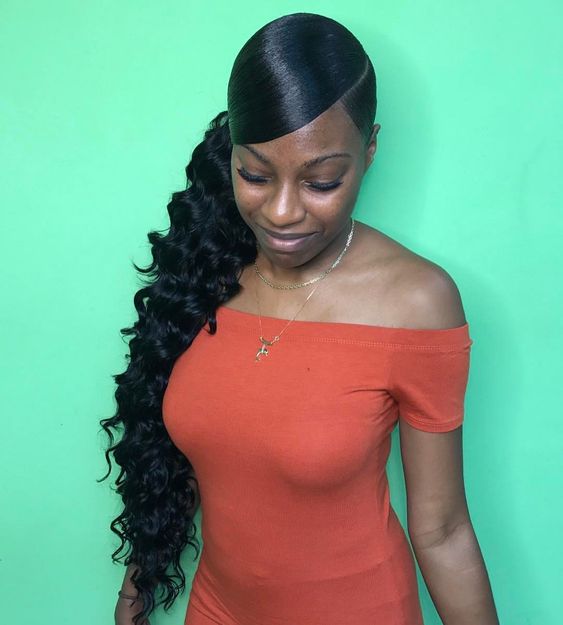 The low ponytail wave is also a very professional hairstyle, perfect for work or meetings. This style looks great on oval and heart-shaped faces. You can change it by switching from a center part to a side part. To create a ponytail like this, make sure your hair has enough volume, so it doesn't look thin or flat, and is long enough to stand out. When tied in a ponytail, curly hair looks beautiful. The look can be very sleek and sophisticated, but making sure your curls have enough definition is crucial. Without defined curls, your hair may look messy.
6. Half-Up And Half-Down Ponytail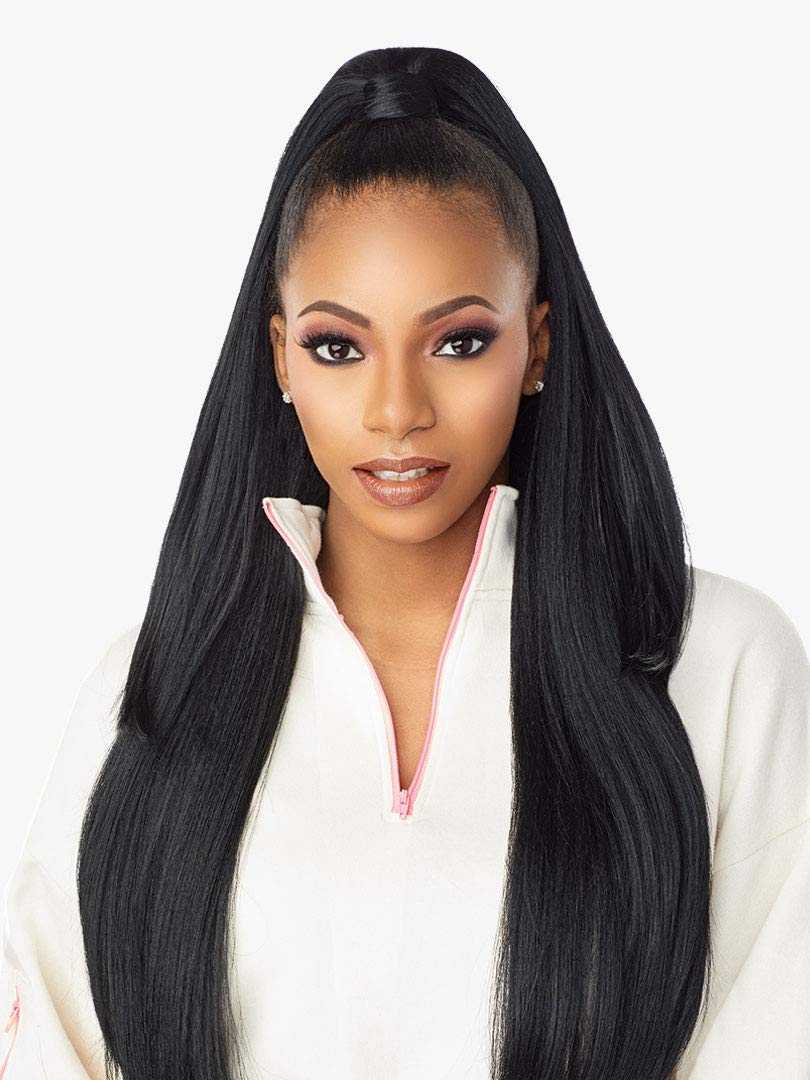 The half-up and half-down ponytail hairstyle is one of the most versatile hairstyles you can try. This is because it works for any hair length or texture. With the top of your hair in a ponytail, you can also choose to wear your hair down underneath. This will provide you with the best of both worlds. You can choose how high or low you want it to be. The higher the length of your ponytail, the more volume you will have at the top of your head, which will flatter your face shape. At the same time, your lower loose hair will make your face look better.
7. Curled Up Natural Ponytail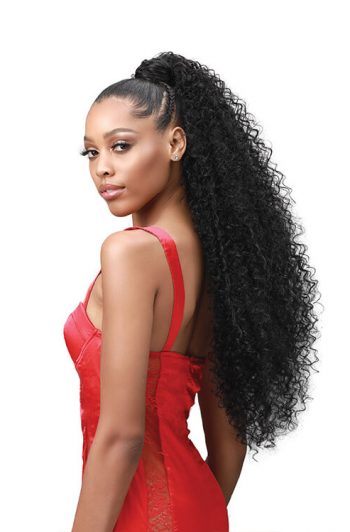 Most African American women have naturally curly hair, so they can pull off this hairstyle effortlessly. Because it is so easy. Some people may mistake this ponytail for being very one-dimensional. However, this take on a classic is full of personality and is sure to get noticed. It combines the fresh look of a high ponytail with the charm of long. Therefore, you can wear this style during the day or at night. It's a great way to show off the natural texture, volume and bounce of your hair or to try out hair extensions.
Write For Us