Hot Hairstyles Of Medium Length Wigs
Aug.30,2022
The autumn is coming, the most comfortable season of the year. Autumn is not as hot as summer nor as cold as winter. Having the right hairstyle in autumn can make you feel more confident and comfortable. Human hair wigs can not only change your appearance, but also change your mood. The right wig can give you confidence in yourself. This was not available before the wig was selected. When you think your hair is sparse, or you just want to change the appearance, wigs are your best choice. Among all types of wigs, the medium length wig provides a perfect fashion item for women. If you're tired of looking the same hair every day, and if you're looking for a new look, try a medium length wig. Here are some Hairstyles for medium length wigs.
1. Medium Part With Straight Hair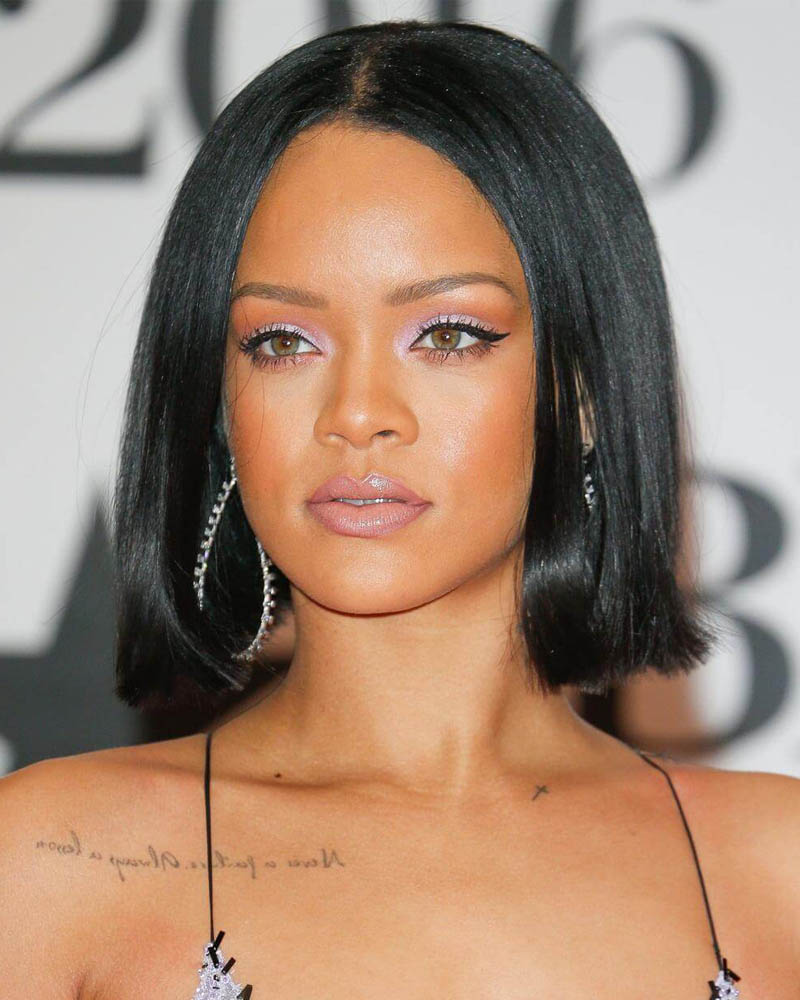 Medium length straight hair with the middle part looks very fashionable. The median part is very suitable for long face, oval face and heart-shaped face, which can create a beautiful and balanced appearance. If you are not satisfied with the length of your wig after you get it, or you want to trim the details. Then you can trim it with hair-cutting scissors. But there are a few details that need attention. Trim the wig to the length you want. Make sure the left and right hair lengths are the same. The hair cut out should have a sense of hierarchy, and cannot be cut across the board.

2. Straight Hair With Straight Bang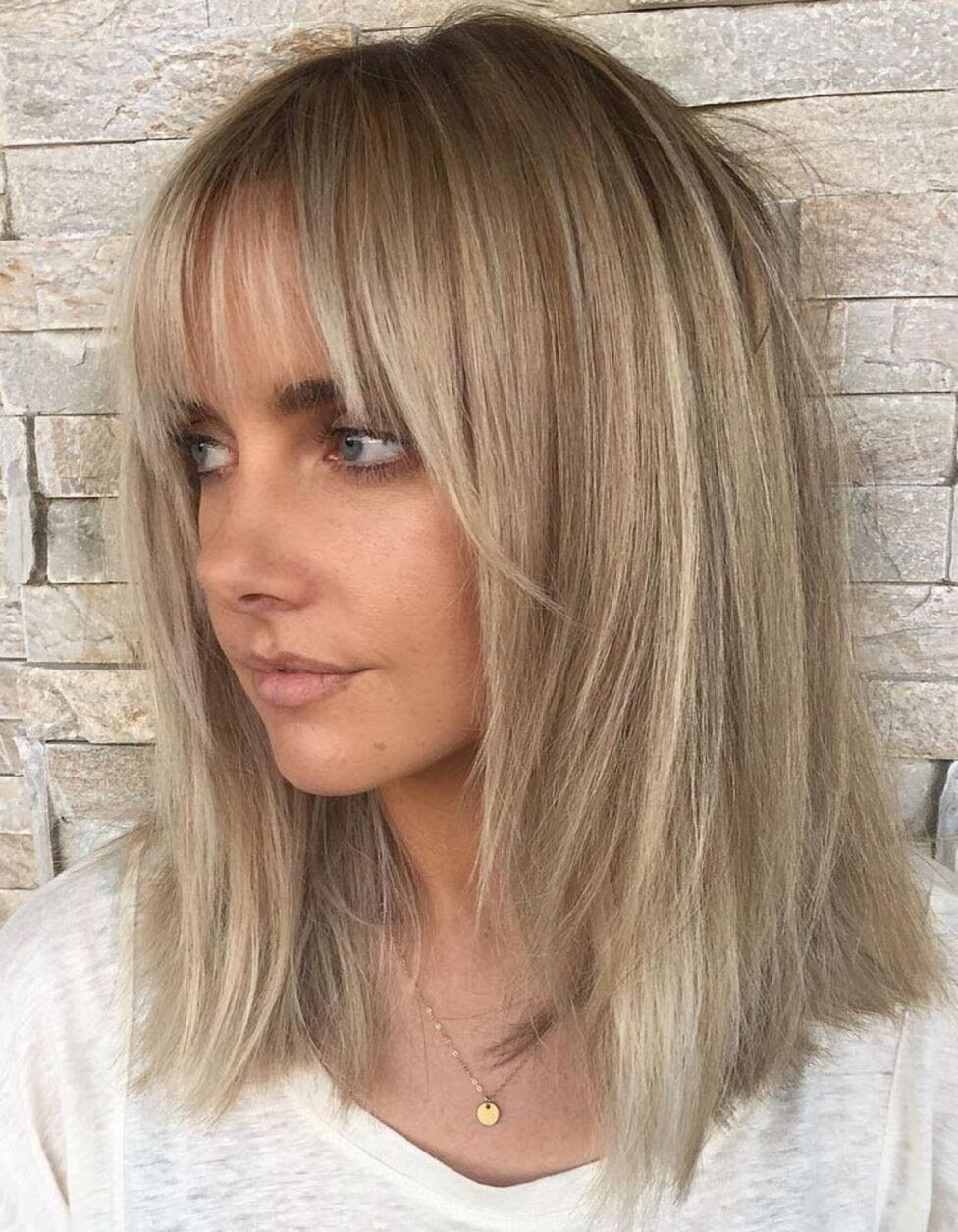 The combination of straight hair and straight bangs can become a beautiful tool for girls with oval faces. This hairstyle will highlight your facial features and make your face look smaller and rounder. Straight bangs can cover your forehead, and straight hair can also modify your face. If you think the combination of straight hair and straight bangs is not so interesting, you can choose to add some color to your hair. Dye your bangs or straight hair with bright colors, red or blond. Bright colors will make you less boring in autumn.

3. Beach Wave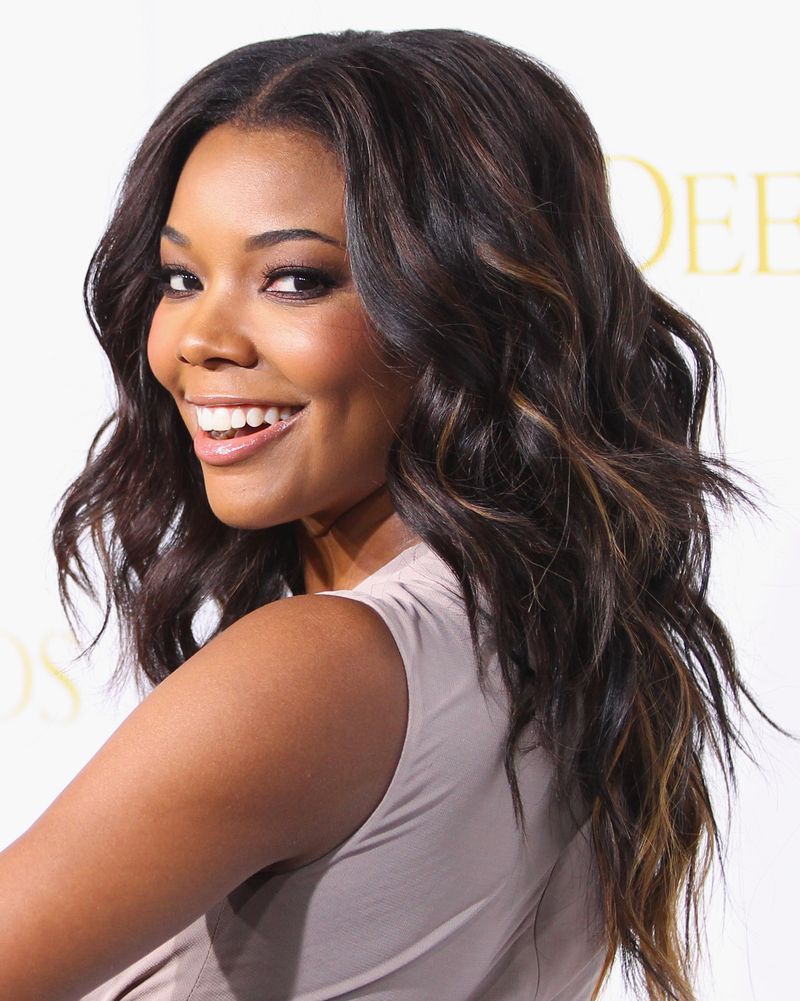 It is quite satisfying to watch the waves. Similarly, the beach waves on the hair can make people feel happy. Medium length hair with light waves makes your hair look very chic. Although, autumn is not a suitable season to see the sea. But beach waves will remind you of the beauty of the waves. Beach waves are suitable for any season. Whether it is short, medium or long wave curls, they will have different charm. Medium length wave gives people a feeling of leisure and freedom. This length of beach waves will be more suitable for autumn.

4. Curly Hair With Curly Bang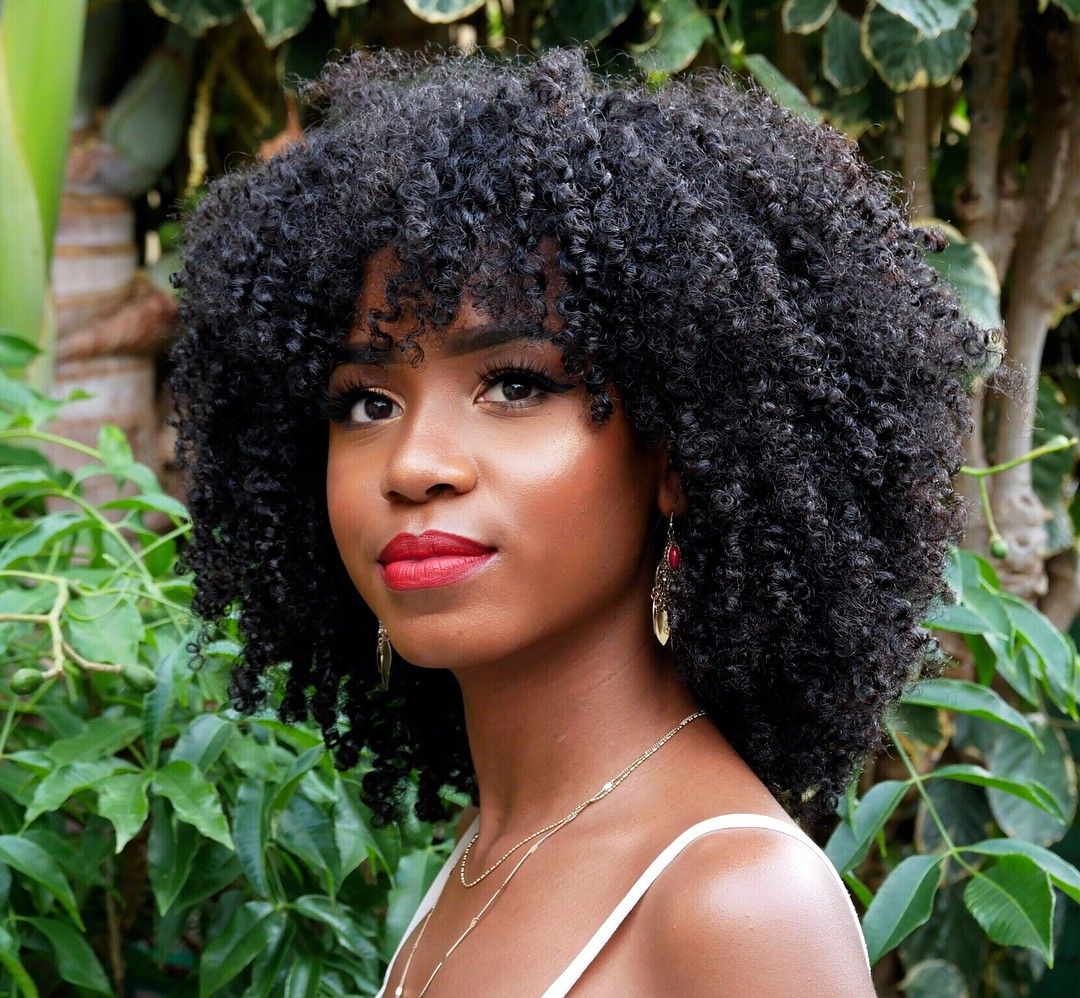 Most people will think that bangs are generally straight hair. If your own hair is curly, it is not suitable for bangs. But this view is very wrong. Curly hair and curly bangs will be more suitable. The combination of curly hair and curly bangs will look very cute and feminine. Now, curly bangs have become a major trend, and the combination of curly hair and curly bangs can soften your appearance and better modify your face. In cool autumn, it will be very suitable for bangs.

5. Side Bang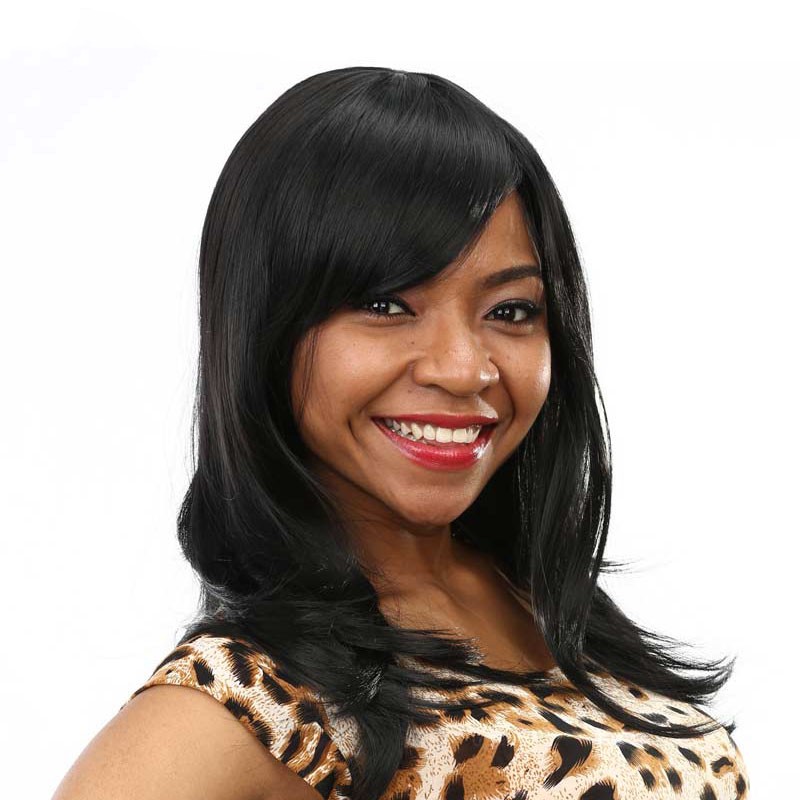 Many women should have a question, that is, whether they should keep bangs. Some people think straight bangs are boring, some people think bangs are not suitable for her face. If you're hesitant to keep bangs, consider the side bangs. The side bangs are suitable for everyone. It is suitable for any face shape, especially round face. The combination of side bangs and medium length hairstyles makes you look very elegant. The side bangs are also suitable for any hairstyle, whether it is smooth straight hair or wavy curls. While practical and chic, the side bangs can also cover the broad forehead. For any hairstyle, the side bangs are a hairstyle that can be matched easily.

6. Twists for Medium Hair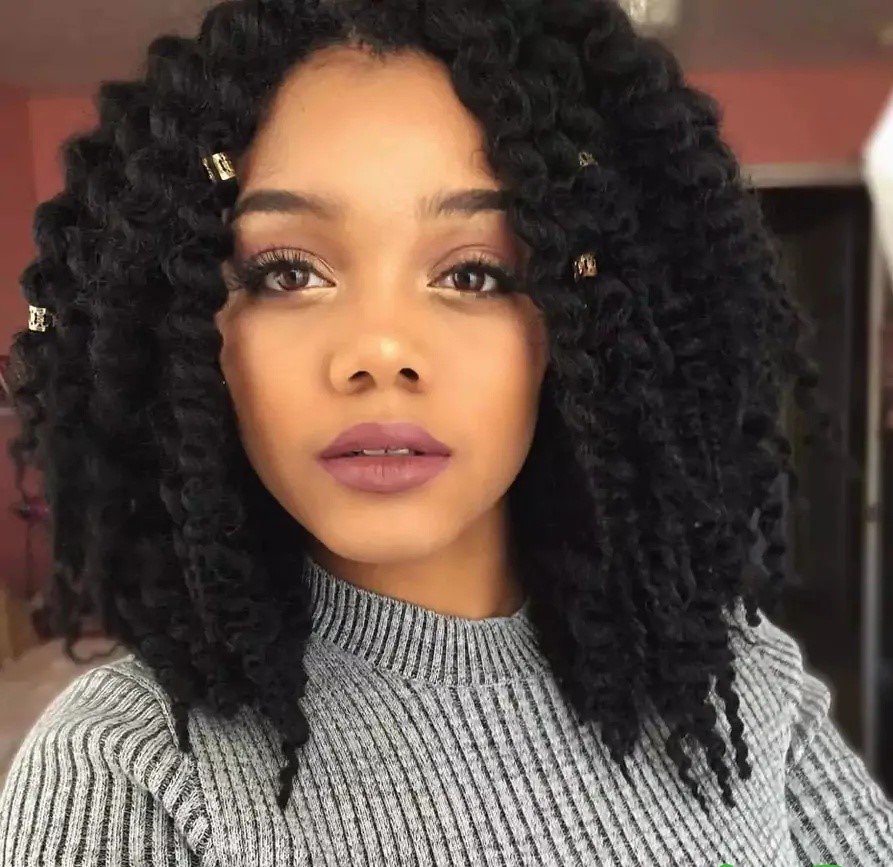 Medium length twisted hairstyle is very suitable for people with curly hair. A medium long twisted hairstyle is a great way to keep your hair moist and protect your hair from unnecessary damage. If your natural hair is very curly and difficult to take care of, then the medium length twisted hairstyle is very suitable for you. Medium length twisted hairstyle is elegant and lively. You can add some beads and decorations to the braid to get a more eye-catching hairstyle. Twisted hair is not too tight, they can let your scalp breathe. And this hairstyle doesn't require you to spend too much time to maintain.

7. Natural Curly Bun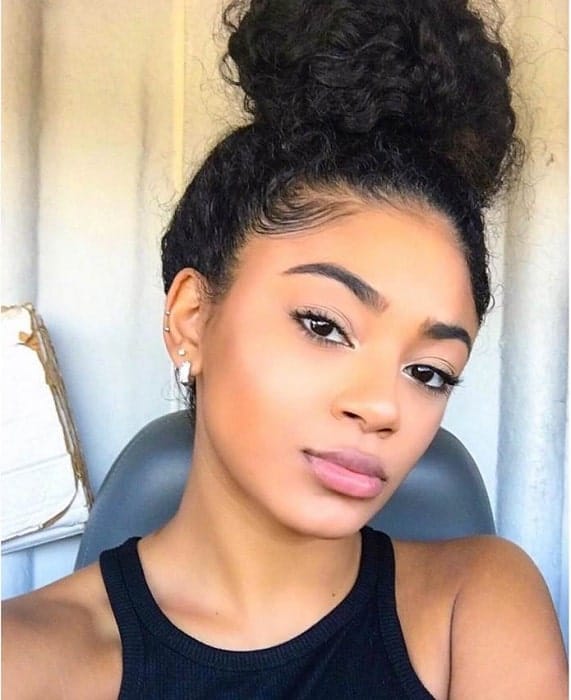 Natural curly bun is popular among women because of its practicality and versatility. This bun is very suitable for both hot summer and cold winter. Of course, it is more suitable for cool autumn. When the hot summer finally passes, we can enjoy the cool wind in the air. When the breeze blows by your side, your neck can also feel the cool of autumn, which is the charm of natural curly bun. And this hairstyle is suitable for medium length hair. Medium length hair is neither too long nor too short, just enough to make a proper bun.
Write For Us
Questions & Answers
Q
What is medium hair length?
A
Medium-length hair is typically defined as a style that's 5 to 10 centimeters long (2 to 4 inches). Of course, these are guidelines only, and your barber can help you create the perfect cut for your specific hair properties.
Q
What is the most versatile hair length?
A
It's probably the most versatile cut out there. Medium-length hair lends itself to a huge variety of styling options. Whether it be up, down, braided or twisted, you name it, the possibilities are endless!
Q
How do you know your hair length?
A
The other way to determine the length of your hair – and definitely a more precise one – is to remove a hair from the top of your head and use a regular measure tape or ruler to see how long your hair is (be sure to stretch a hair as you do this).