Guide To Wearing Wigs For Small Heads
Dec.26,2022
As a small head, do you have problems finding the perfect wig? Most people are looking for wigs for small heads, but don't know how to find the perfect wig that will fit their small head circumference. In this blog, you will learn the best way to wear these wigs. Finding the perfect wig is not an easy task for many people.
Those with smaller faces and heads can have some difficulty picking out wigs at the store. However, if you can't choose a wig, it doesn't mean there isn't a perfect wig for your head size. When looking for the right wig for a small head, there are a few things you need to keep in mind. Also, you must get professional help during the selection process.
1. Types Of Wigs For Small Heads
1.1 Pixie Hair Type
This type of wig will make a person with a small head look dynamic. Pixie wigs are trending on social media platforms. Customers will be presented with a simple and classic sense of fashion when wearing these elegant wigs. Also, the non-negligible benefit of this wig is that you don't need to spend a lot of time maintaining your wig.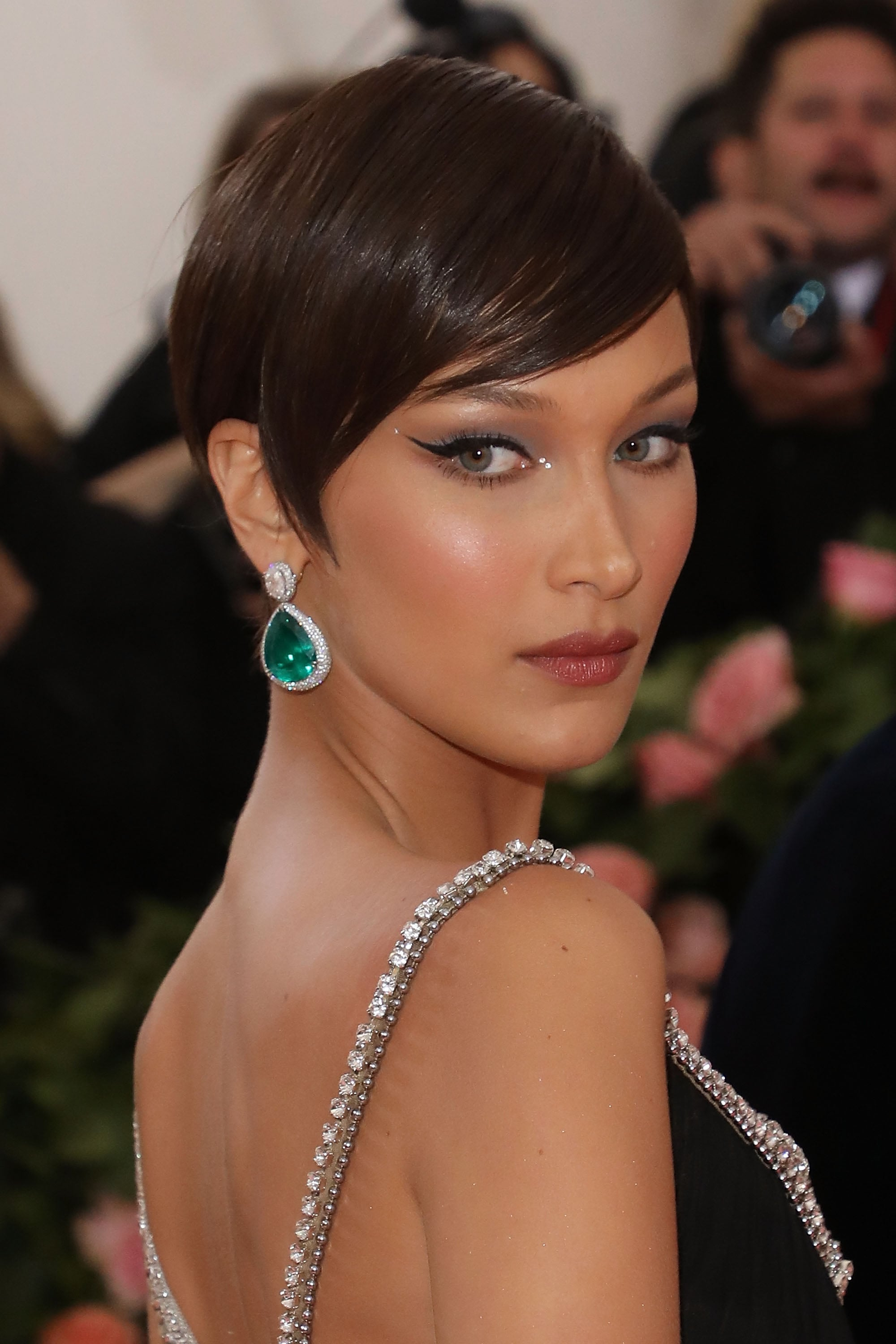 1.2 Medium-Length Wigs
People with small faces should choose mid-length wigs. The length of the wig should be long enough to just touch your shoulders. This wig will make you look refreshed. You can wear this trendy wig set for various events and occasions.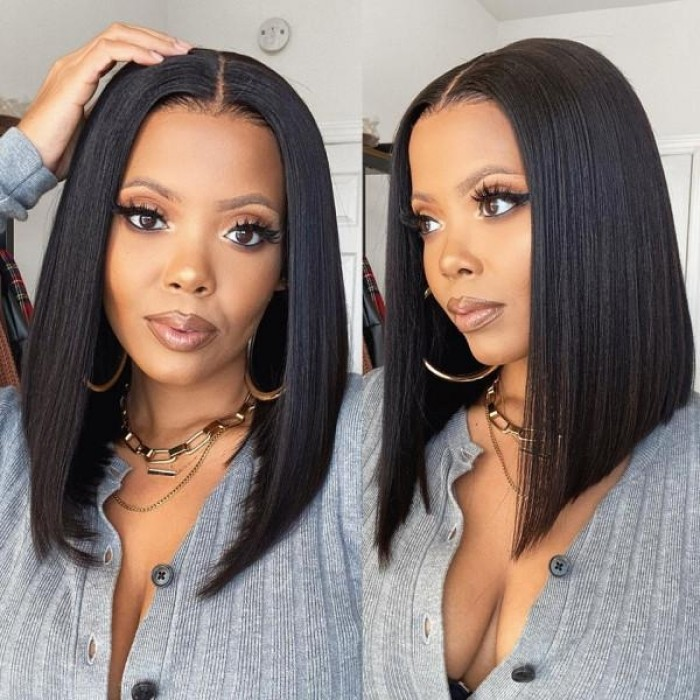 1.3 Headband Wigs
Headband wigs are generally worn behind the hairline, and for people with smaller heads, wearing a headband wig at the hairline can make them fit the hairline better and give the impression of a full wig. Also, if the wig is still a bit too big on small heads, wearing a tight headband or a scarf behind the neck will give you more control and security to the wig and ensure it will last all day, Even a wig on a small head.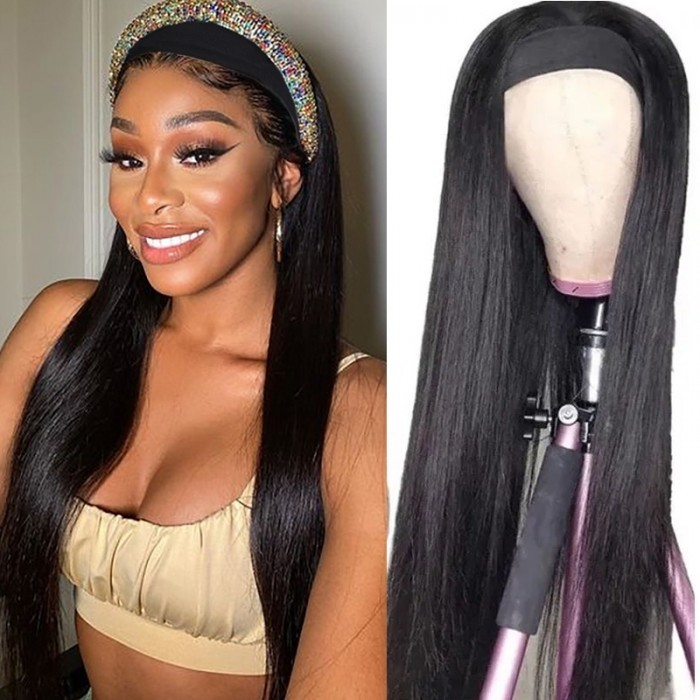 2. How To Measure The Head Size?


Here are the steps you need to follow to measure your head for a wig:
● Measure the circumference of your head - To do this, wrap a soft measuring tape around the center of your forehead, behind the tops of your ears, and position the back of the tape at the nape of your neck. Write the measurement down on a sheet of paper in inches.
● Measure the distance from the front of your head to the back of your head - Start measuring at one of your temples, wrap the tape around the back of your head (not the nape of your neck) and stop at the other temple.
● Measure the distance from ear to ear while pulling the measuring tape across the top of your head. Take note of that measurement.
● Measure across your forehead from ear to ear and record that measurement.
● Measure from the front of your hairline (in the middle) to the nape of your neck and write that number down.
● Measure the nape of your neck. Start just behind one of your ears, and pull the tape along your nape until you get to the other ear.
3. How To Wear Wig For Small Heads?
3.1 Flatten Your Hair Under A Wig Cap
A wig cap is essential as it protects the natural hair from the wig. You need to make sure your natural hair is as flat as possible. If your hair is not flat, the wig will not be fixed on the head naturally, and parts will protrude, which looks very unnatural. Also, some have their hair braided, while others with short hair have it brushed back with hairspray or mousse. Always take care when choosing a wig cap to protect your natural hair. Choose a nude hat that will match your skin tone and look natural.
3.2 Apply Foundation That Matches The Skin Tone
If the wig cap matches the color of your scalp, you can skip this step.
Before wearing a wig cap, you need to apply a foundation that matches your skin tone. In general, this is a necessary step to make them look natural after wearing a wig. You must apply the powder properly to make the cap look like your natural scalp. The powder you choose should not oxidize.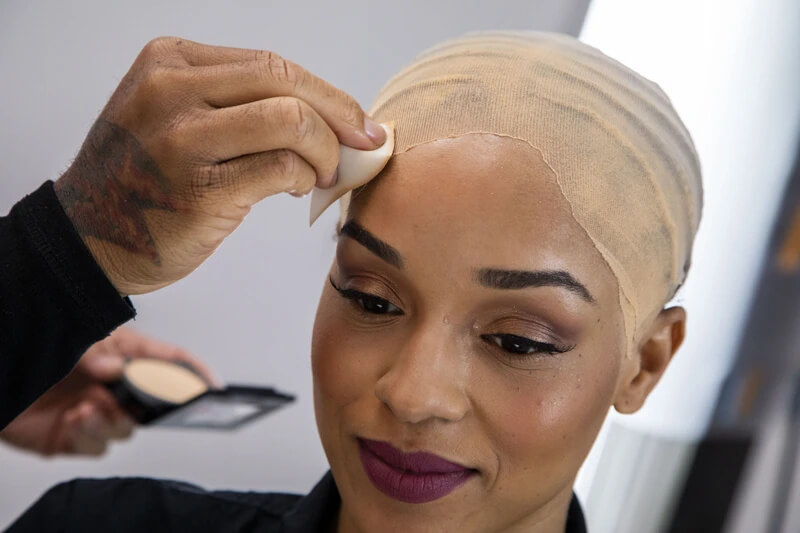 3.3 Wear And Adjust The Wig
Tilt your head forward and place the front of the wig on the front hairline, then slide it on from there. Adjust until your new wig feels comfortable and sits comfortably with your natural hairline.
3.4 Secure Your Wig
You can now secure it firmly in place with wig clips, wig tape, and wig glue.
Wig Pins: This is the cheapest and easiest method. Clip the bobby pins between the wig and your hair. It is recommended to find barrettes that are similar in color to the wig, so they are easier to hide.
Wig Glue: This tool is a popular choice for experienced wig wearers. It grips you well, so you can rest assured your wig won't slip off. Apply the wig glue along your hairline and let it dry for about 30 seconds (you can speed up the process with a hair dryer on low).
3.5 Slay Queen
And now you're ready to step out with style.
Conclusion
We hope you now understand how to find the best wig for small heads. You have to be able to put on the wig effortlessly. Be sure to invest in the best wig that will enhance your image while living up to your expectations.
Write For Us