Five ways to style your baby hair
Aug.31,2022
When you are wearing a wig, one thing you have to take cake of is the baby hair. Some none-lace wigs, such as V part wigs and U part wigs, do not need glue to install and easy for you to style the hair edges. If you would like to have a wonderful hairstyle, you can not just style the hair on the nape but ignore the hair along your hairline. It is a whole thing. Anyone imperfection will spoil the entire effect. Styling baby hair is crucial for your appearance. So, it is important to grasp some pretty hair edge styles.
A big reason that people overlook their hair edges is that they only have little, thin hair edges. There is no need to worry about having not enough hair. Great effect can be achieved by human hair wigs. Even the V part wig, which has no lace, hair can also be parted to be your edges. And with the useful skills and long time practice, your hair edges will show up perfect looking.
Rhinestone-Studded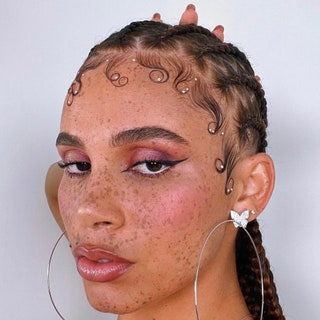 Forgive me to show you a complicated hair edge style in the beginning. The edges are wavy like flowers rippling in the win. White pearls are dotted in the hair so that the entire picture is like a wave in the sea breeze with white foam. Animate and delicate. It suits for radiant colors. If you want to have fresh feelings in the passionate autumn, try the color 99j. It seems to be endued with endless vitality by the nature.
It is so pretty, isn't it? Definitely, it seems a little difficult for a freshman to style. But for those up for the challenge, it's well worth a try.
Fuzzy Edges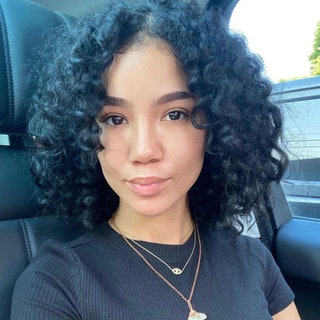 For girls who pursue the natural looking for your hair, fuzzy edges are made for you. This kind of hair edges is not as elegant as the foregoing one. It is more convenient and easy to style. Newbie-friendly, everyone can do it very well. And you have not to lay your edges neatly, just lay them down naturally by your heart. You will receive a good effect even if your hair is not thick or having enough volume.
Half-Up, Fully Styled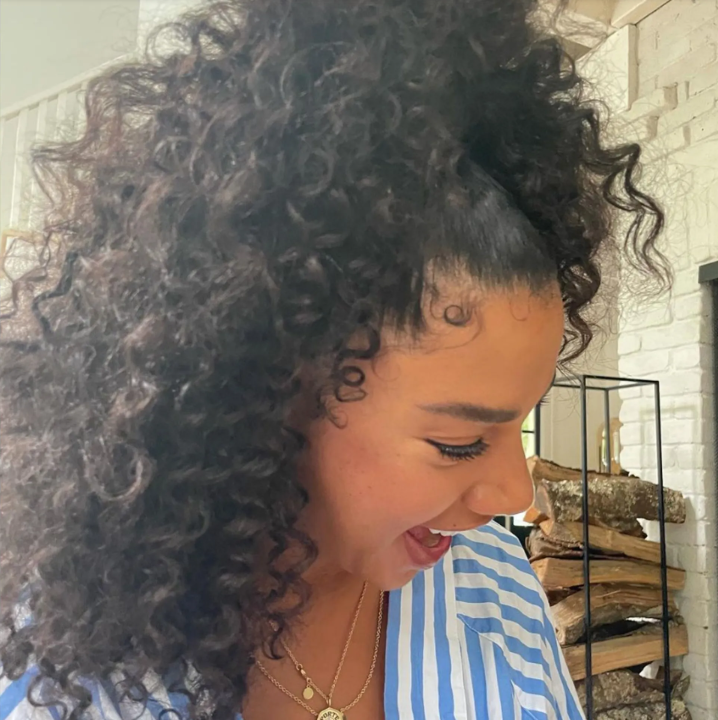 Do you love curly hairstyles? Nobody does not love curly hair, so do I. Women who are going to catch the trend fall in love with curly hairstyles like body wave, deep wave and kinky curly for a long time. In fact, these curly hairs really give women more charm than before, especially for curvy women.
If your hair is curly, making straight hair edges is not suitable for the whole looking. To balance your face and highlight the pretty hairstyle, please do half-up, fully styles hair edges. You may guess how to do that according to its name. Just do the edges along your sideburns and tie the hair on the forehead up. After using a flat iron for the long hair, style the edges together and lay them down by gels.
Extra wavy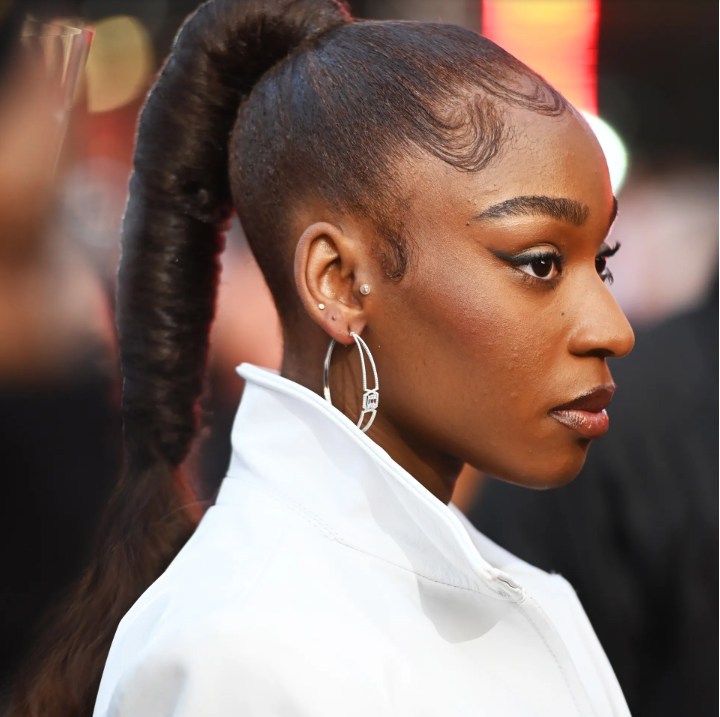 Look at this type of edges. It is the most common style of edge used by most people in daily hair decoration. Whether you have thin hair or not, it is available. If your hair is thick, or you part too much wig for hair edges, it is okay! Style more parts. And thin pieces of edges seem natural.
What's more, this edge style suits for any hairstyles and types of wigs. You like T part wigs and get ready to use your own hair to style? Wonderful! Or you want to make it by wig? Available. But please do not part too much hair at the first time. Do it piece to piece.
Combed Down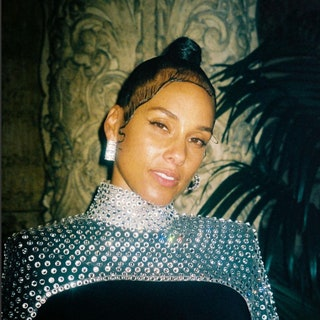 Here is the one for thick hair. This style need more hair than extra wavy. From a distance, fields of wheat spread out before your eyes. These very beautiful lines bring us a stunning experience on the senses. Sweep the edges used a firm toothbrush and style hair by your fingers. Sweep them straightly and link all the ends together to a curvy line.
If you have a round face, this one will balance your features and elevate your temperature at the great extent. Wearing an elegant suit with the charming hair edge, you will catch the eyes of people on the street.
Smooth your baby hairs down with the brush side and create a shape with the rat tail. You can typically finish off the shape with her fingers. Styling hair edges is not as difficult as you thought. Actually, it is easy to handle many hair edge styles in a short time and do them well. The most difficult thing for me is to trim the wig to a proper length for hair edges. Leave out enough time and take it step by step. Hope you enjoy your perfect fitted hair edges and have a good day!



Get your Iphone13 !
Woo ! Get Your Lucky ! 100% WIN !
Thanks For Your Register!
+
Sorry,The Email Address Or Password Entered Is Incorrect.If You Are Sure That This Is Your Email Address,Please CLICK HERE To Get Your New Password And Access Your Account.

Register & Enjoy More Hurela VIP Privileges

Free Gift

5% OFF Code

Flash Sale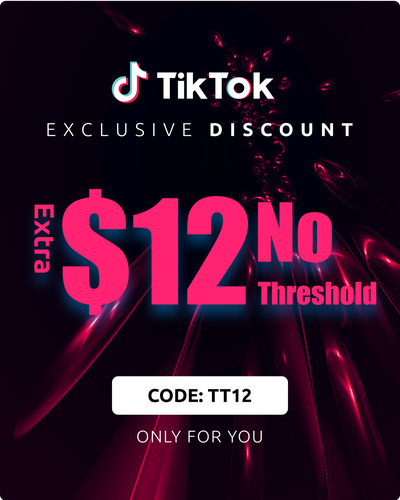 ✔
Thank You For Signing Up! 5% OFF Code: LUCKY5 And You Will Get Gift Package With Order.
ESI processing not enabled