Easy Hairstyles For Long Hair Wigs
Aug.30,2022
Having beautiful long hair is every woman's dream. Almost all girls with long hair look charming. Girls with long, fashionable hair will be particularly impressive. But not everyone can have a satisfactory hair. Some people's hair may not be thick enough, and some people's hair may not be long enough. So in order to realize this dream, they use extended hair and long hair wigs. But girls all know that long hair means a lot of trouble. Firstly, long hair will be tied frequently, and you need to spend a lot of time combing your long hair. Second, you need to spend a lot of money to buy hair care products. Long hair needs better care than short hair. Finally, when you spend a lot of time on your long hair, you may not be able to achieve the desired effect. In this case, wearing a long hair wig is the best solution. For wigs, you don't need special care every time to achieve the desired effect. And human hair wigs are popular because of its versatility, so you don't have to worry about finding your favorite hairstyle. Let's take a look at what hairstyles we can create with long hair wigs.
1. Double Buns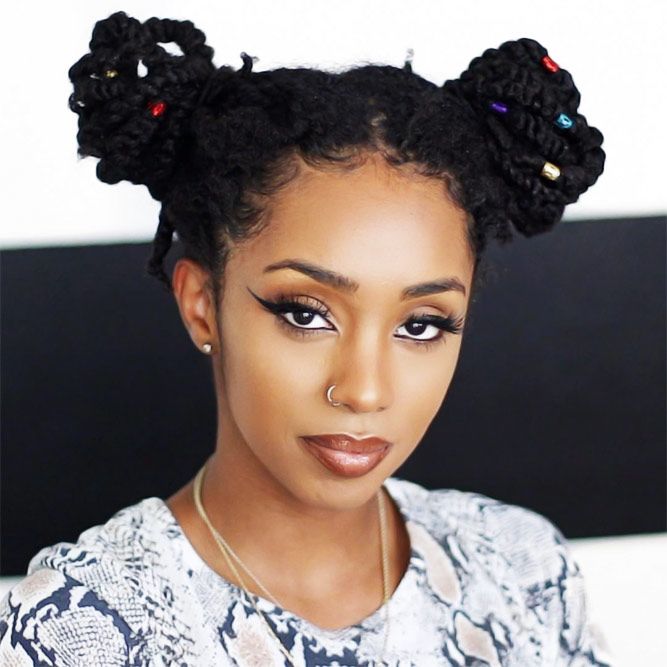 Double buns are very cute and girlish hairstyle that can be made in many ways. This hairstyle is more interesting than most hairstyles, but it is also very practical, because once it is created, it will be very solid, which means you can spend a leisure day with friends or participate in more active activities. They can be worn on the head, at the side or at the lower part, and the appearance can be achieved by twisting the hair. You can choose a deliberate unstructured, unfinished appearance or a neat, polished finish. You may also want to leave a few strands of loose hair around your face to shape your face.

2. Box Braids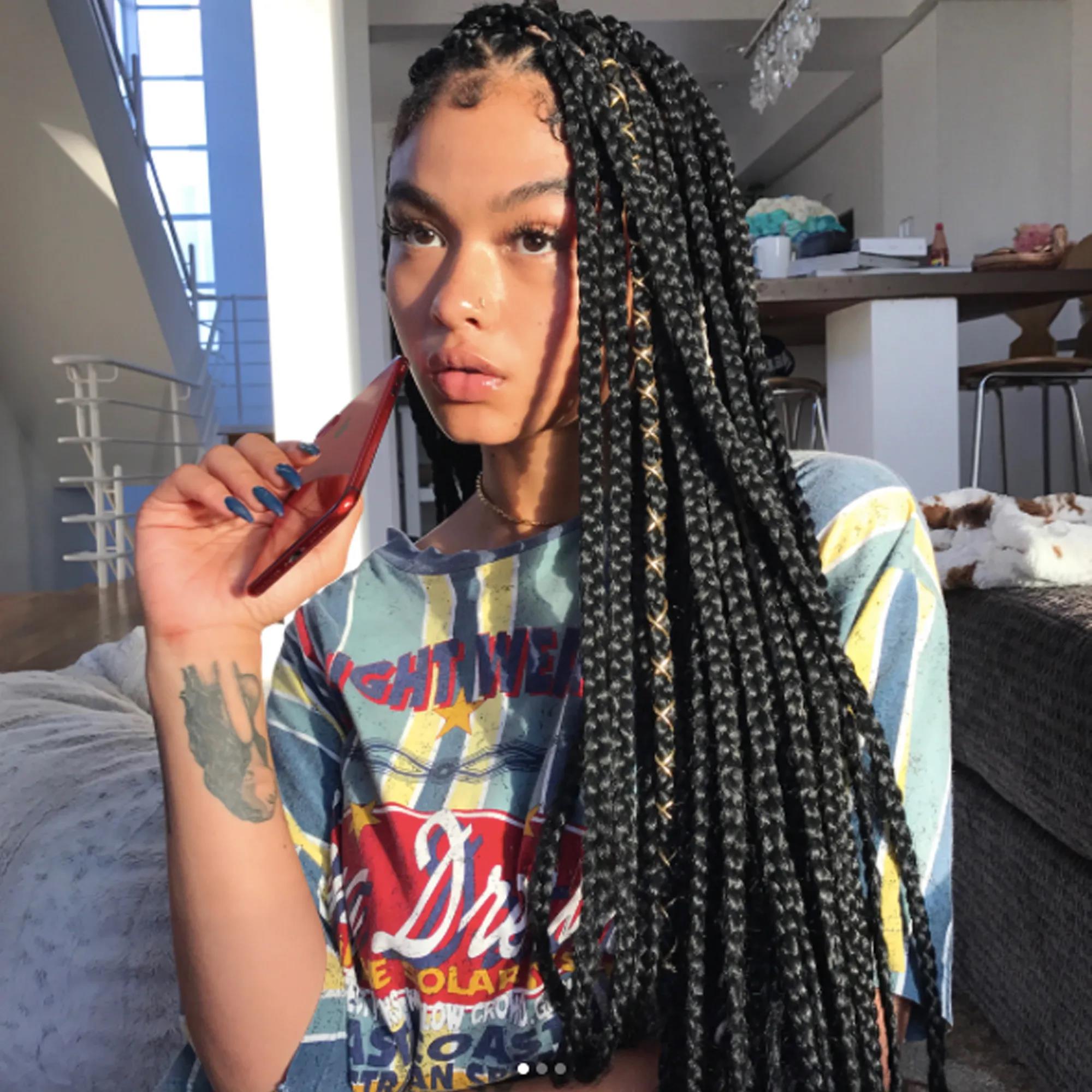 Among all the protective hairstyles, the box braid is one of the most popular hairstyles for long hair. They are not only looks fashionable, but also give your hair a chance to rest. When you are in daily life, your long hair will inevitably tangle and rub. Friction is an important factor that damages the service life of wigs. When you are worried that your hair will break due to excessive friction and entanglement, try a box braid. A protective hairstyle like a box braid can protect your hair and be fashionable.

3. Body Wave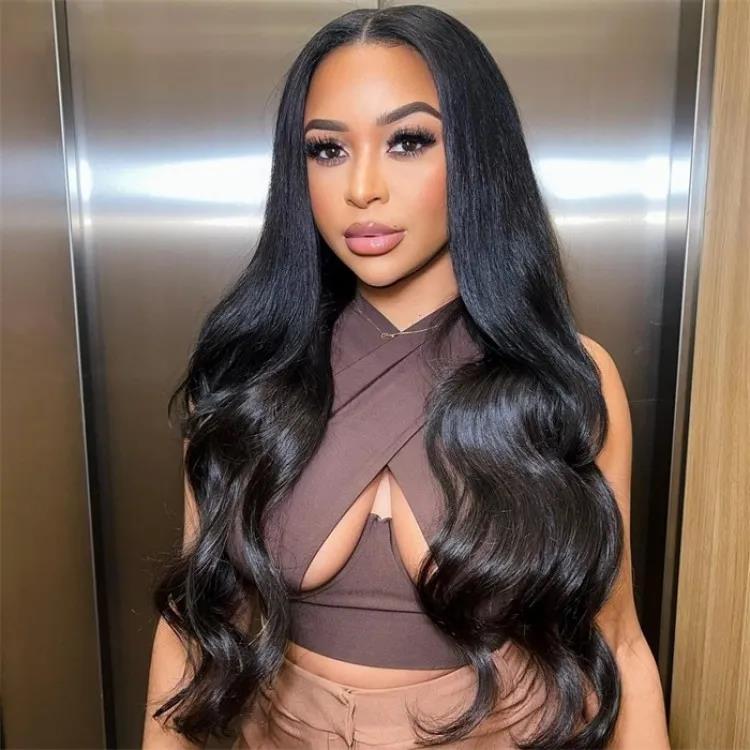 Body wave is a relatively loose wave type, which is produced by using a large curler for perm. This type of perm is very suitable for people who want a more natural texture and looser curl. If you want to go to the hair salon, the perm process will take three or four hours, or even longer. Because every hairdresser's technique is different, you may not get the effect you want. Body wave wigs can help you solve this problem. The body wave wig is shaped in advance, and you don't need much time to take care of it every day. And you can also make changes according to your own preferences.

4. Straight Hair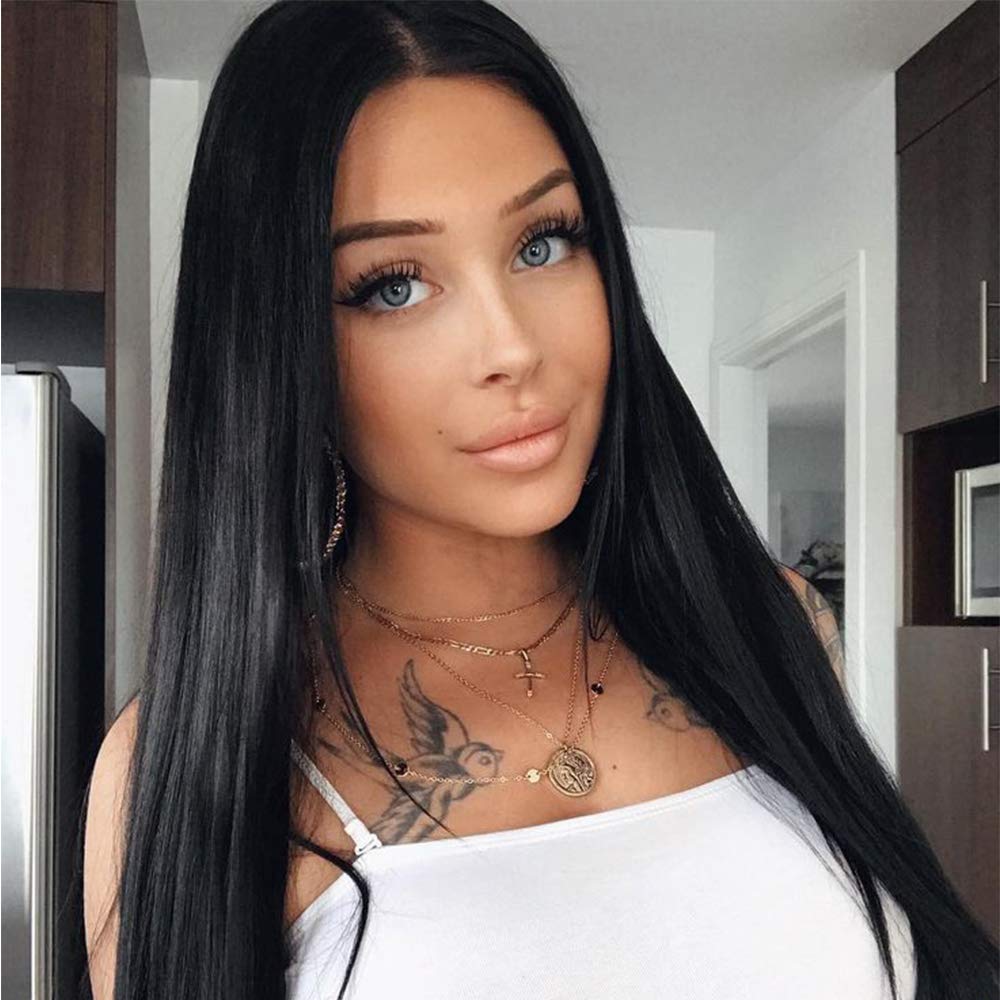 When talking about straight hair, people always think of the word pure. Straight hair itself is beautiful. You don't need to spend extra time to do something to make straight hair look good. Its soft and smooth characteristics make it effortless to create many different styles. Straight hair also has a good natural luster because it reflects light. But for girls with curly hair, it takes a lot of effort to have straight hair. At this time, you don't need to bother to toss your own hair. You only need to buy a straight wig to get the charm of it.

5. Cornrows With A Ponytail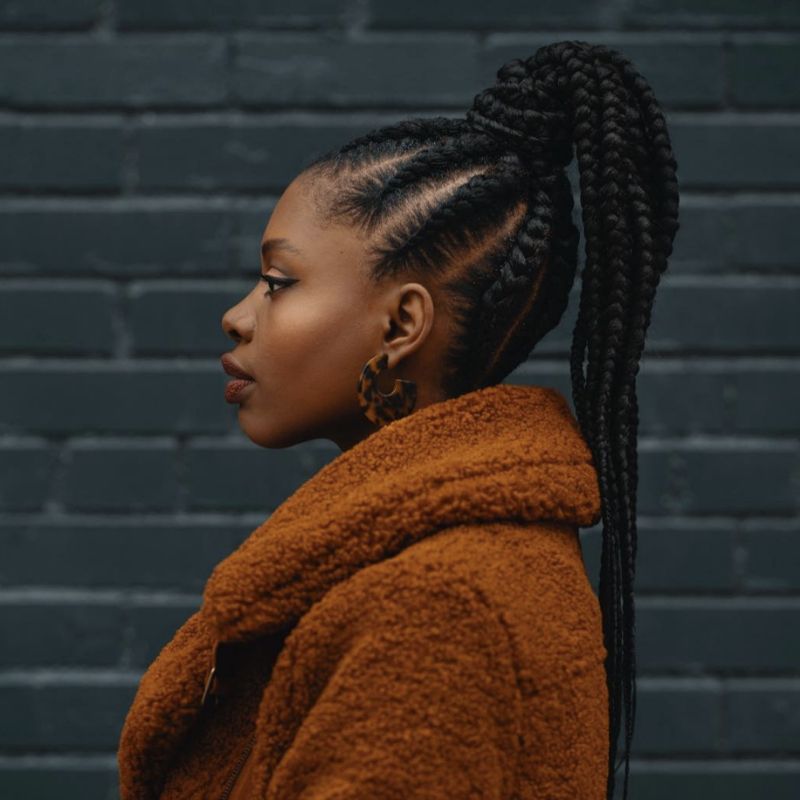 Cornrow and ponytail hairstyles have always been very popular. Everyone likes cornrow and ponytail hairstyles. The combination of two classic styles, cornrows and ponytails, has great fashion potential. Many stars like cornrows with a ponytail very much. Because of its versatility, it can bring us endless styles. Tying cornrows into a ponytail is a wonderful way to combine these two styles. You can also decorate it with some beautiful accessories, which are cool and elegant. In shaping this hairstyle, you can braid your original hair into cornrows, and then use an extended wig to shape your ponytail. Make your hair look full and charming.

6. Easy Hairstyle With A Scarf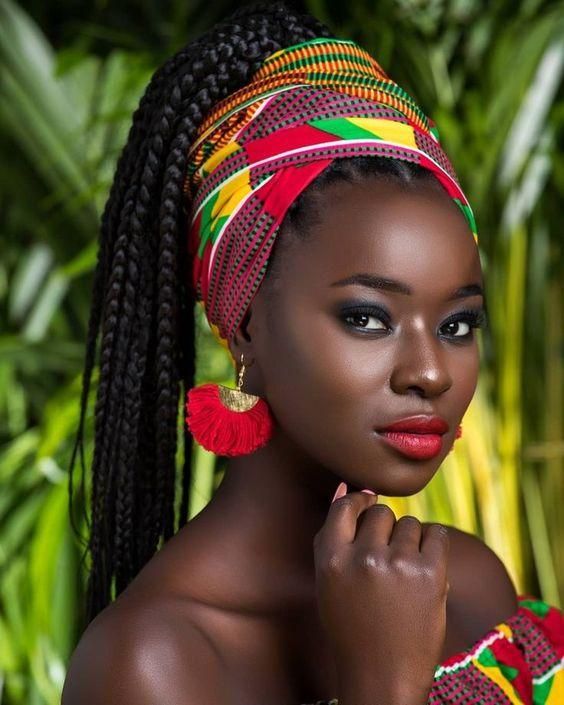 Scarf is a fashion item that will never go out of style. You can decorate anything with scarf, including your hair. Different scarves can create different styles. It may be the coolest or the softest decoration. The scarf around the head is an eternal and elegant fashion tool, which is still very eye-catching today. You can design scarves in many ways. You can use a scarf to tie a ponytail, braid the scarf in your braid, or wrap the scarf around your buns. In any case, a scarf will not go wrong in any place at any time.
Write For Us
Questions & Answers
Q
Can you do different hairstyles with a wig?
A
One of the biggest advantages of having a long, straight wig is that you can style it differently several times. You may use them for updos or style them into pin-straight hair, there's a lot you can do with a long hair wig. Just make sure that you're using good quality wigs to ensure an effortless style.
Q
Can I put my wig in a bun?
A
Putting your wig in a bun will only work if you have a longer style because you need that long hair to wrap around your bun donut. If you typically wear a shorter wig and want to wear a bun, buy a longer synthetic wig.
Q
Can you use hair ties on wigs?
A
Just ensure that hair elastics have a decent, protective texture covering – thin, cheap hair elastics WILL cause breakages and fray both natural and synthetic hair. This goes for bobby pins too. Any pin that has lost the protective plastic will potentially damage your wig.