Does Honey Blonde Hair Look Best On Dark Skin
Dec.27,2022
If you are into colored wigs, there are so may hair colors in the market, thanks to the advancement in the hair industry. One of the most beautiful colored hair is the honey blonde hair. It looks gorgeous and elegant.
Dark hues like honey blonde are a fantastic way to stay active while enhancing the depth and richness of your hair strands, especially during cold seasons. Honey blonde hair is a hue to pay more attention to if you have dark skin since it complements people with darker skin tones and has a variety of shades. Due to its close compatibility with all skin tones, honey blonde hair color is a popular trend for the fall and winter.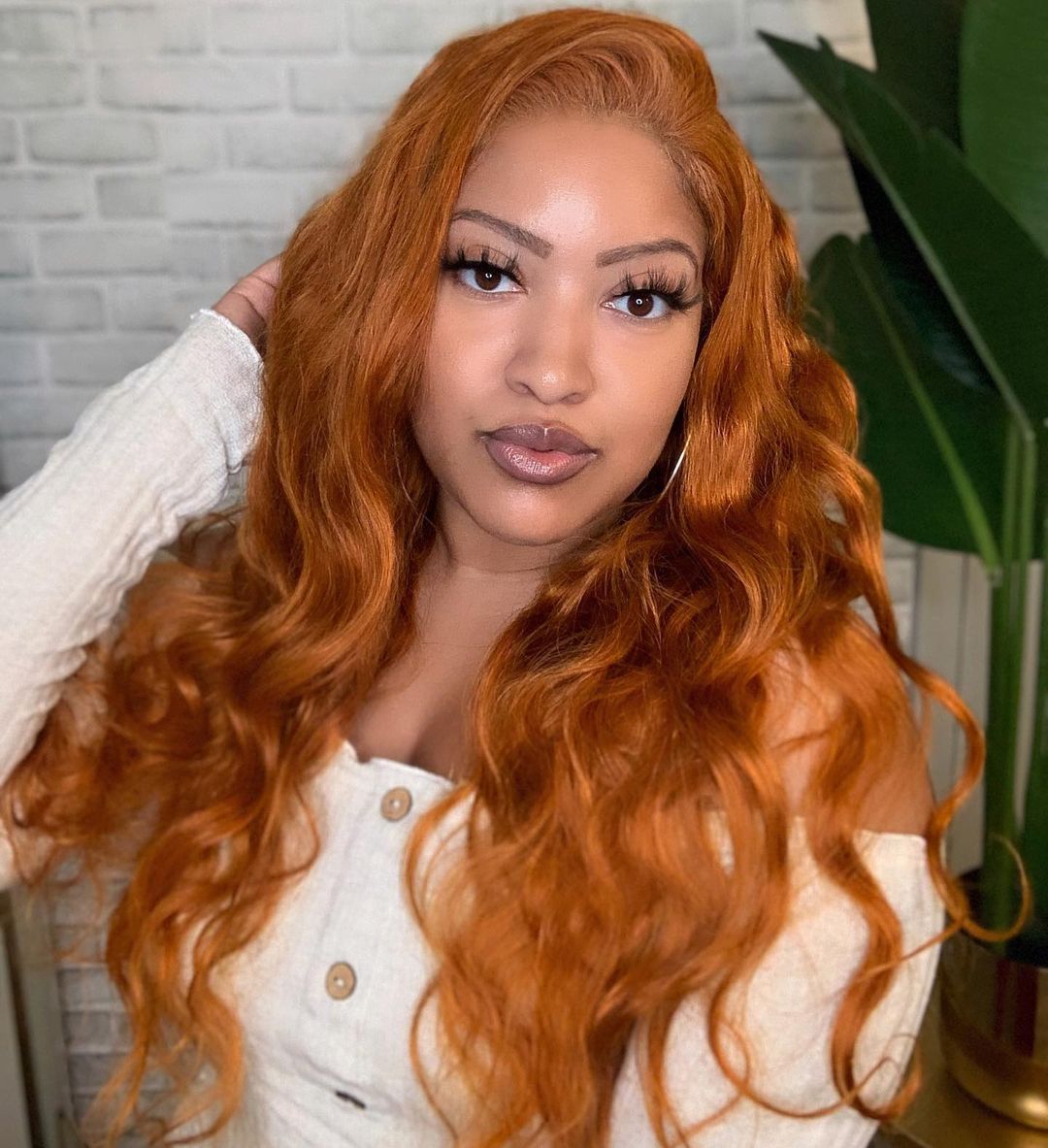 Read on to find out how to achieve this warm butter blonde look and what kind of honey blonde wig you'll need because in this article, we discuss everything you need to know about honey blonde hair, including what it is and the best options you can choose from. Let's get started!
What is honey blonde hair?
Honey blonde hair is a medium blonde shade that dates back to the 1970s. It is a blend of light brown and warm, dark blonde. All complexion tones can benefit greatly from the purposeful warmth and golden, bright appearance of honey blonde hair. So, don't worry because honey blonde hair looks finest on dark complexion. Honey blonde can, of course, be tailored to your tastes and it looks fantastic on blondes, redheads, and brunettes.
Honey blonde will complement all complexion tones, regardless of whether you are a redhead, a natural blonde, or someone who prefers dark roots that blend in with brightness. It is no secret that you will get lots of praises if you're prepared to enjoy yourself in a beautiful honey blonde hair.
Where Can I Get Honey Blonde Hair?
Do you wish to dye your hair a three-dimensional honey blonde? It is best to get expert assistance. Finding the best honey blonde hair dye for dark hair is important because bleach will undoubtedly be required to get a honey blonde look. These two methods will give you honey blonde hair.
Seek advice from your hairstylist
Use honey blonde hair dye to transform your natural hair or wig into honey blonde. Bleaching your hair may be necessary during the procedure.
Opt for a honey blonde wig instead
The greatest approach to experiment with any hair color you desire is to wear a wig. You won't need to visit the hairdresser frequently or worry about your hair fading. These three honey blonde wigs look great on people with dark skin. Honey blonde wigs are also among the most affordable wigs.
A Honey blonde body wave lace front wig
Without a doubt, the body wave wig is now the most popular wig hairstyle. Although wigs come in a variety of texture patterns, the body wave wig is the most classic. Your hair will look incredibly lustrous and luxuriant when you style it with body waves and a warm honey blonde tint. An 18-inch honey blonde body wave lace front wig is the medium-length body wave wig that any girl would adore if you're more of an average height.
1.Honey blonde highlight wig
Honey blonde highlights are always a good choice because they complement all hair hues and look fantastic on everyone. These kinds of honey blonde tones are lovely, and your honey blonde hairstyle is made even more noticeable by brilliant highlights. You can always trust the highlights in honey blonde hair.
2.Honey blonde bone straight wig
Don't worry if you prefer the simple affordable human hair wig over wavy hair. The honey blonde bone straight wig is a layered wig that appears quite fashionable. The honey blonde hair color also looks fantastic on straight hair.
Top Honey Blonde Hairstyles for 2022
Are you interested in finding out more about the hair colors that go with a honey blonde? The hair colors listed below that are similar to honey blonde are the ideal approach to rock this fall. They will definitely enhance your look and make you stand out.
1.A deep honey blonde hue
Try a dark honey blonde if you find it harder to manage blonde hair. This color doesn't need any further maintenance and looks particularly nice on those with olive and dark skin tones.
2.Honey blonde with auburn highlights
Why not try the honey blonde with auburn highlights if becoming a redhead has always been something you've wanted to do? Honey blonde shades with auburn highlights add depth and brightness.
3.Honey blonde balayage
For a sophisticated look that never goes out of style, try a hand-painted Balayage. To make the color look bright overall, keep the warm honey tones in place. If you have naturally dark skin tone, the warm tones in your skin (red, yellow) complement well with the warm tones in your hair (caramel honey).
4.Honey bronde
For brunettes who want to go blonde without going completely over the top, brown blonde hair is a fantastic alternative. Create your bronze appearance with honey blonde tones to maintain your tone's richness and warmness.
5.Honey blonde money piece
Money pieces are precisely what they sound like—lighter hues applied strategically across the face to rapidly make your skin tone appear more expensive. There is a guarantee that honey blonde money pieces will make you appear like a million dollars when worn in contrast to amber hair.
Wrapping up
Do you still believe it's amazing to have dark complexion and honey blonde hair after reading everything mentioned above? If that's the case, you need to start your search for a honey blonde wig that best suits you. This is because honey blonde hair color looks great on black women as well as their hair color!
Write For Us