Do You Look Better in Wigs Or Weaves?
Jun.15,2022
When you want to buy a wig always struggle whether to buy a weave or a wig? What is the difference between them and which option is preferable? It really depends entirely on your requirements and preferences - as both have advantages and disadvantages. If you're not sure where to start, then our guide will answer all your doubts about wigs and weaves.
I. What is the difference between wigs and weaves?
1. Hair weave
A weave is a human or synthetic hair that has been sewn, glued, or pinned to your natural hair to form a weave. Typically, the hairdresser flattens your natural hair and then sews the desired number of strands into your hair, leaving your natural hairline visible. Keep in mind that this process can take anywhere from two to six hours, depending on the number of strands you have sewn into your hair.
If done correctly, hair weaves can last up to two months. Therefore, they are ideal for those who want to give their natural hair a break, but still want to add volume. They also put less stress on your hair, as weaves are a protective style that only requires daily moisturization.
It is best to have your weave professionally sewn in, as there are risks if it is not done correctly. For example, you may weave your hair too tightly, causing pressure on your hair. Sewing the hair into the weave too tightly can also lead to breakage. This can cause not only discomfort but also headaches that can last for days.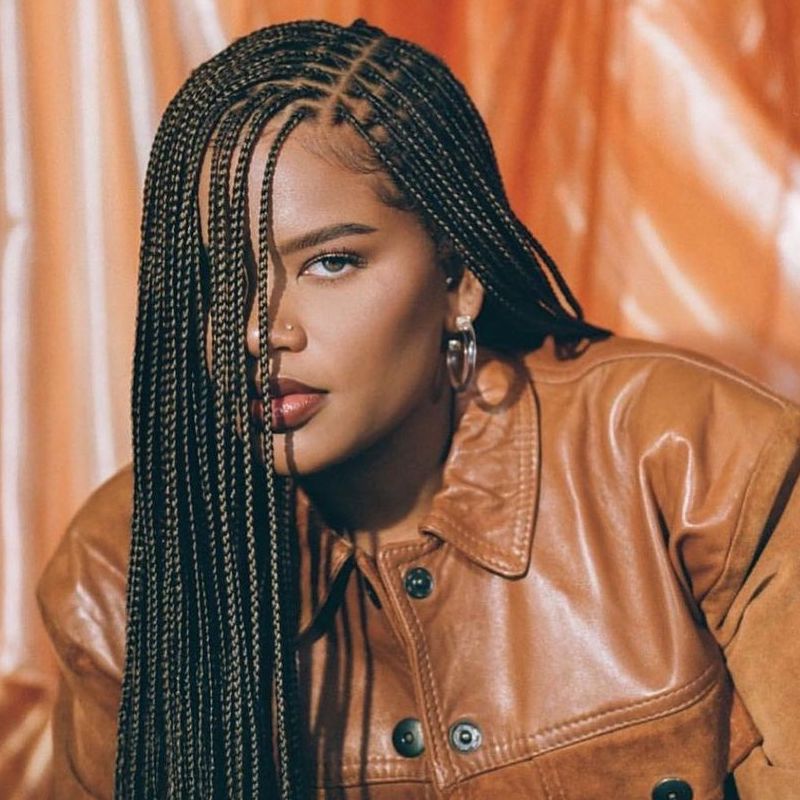 Benefits of wearing a weave
Here are some of the reasons why people like to wear weave
1. Versatility.
Braids come in a variety of styles and colors, such as a blonde curly braid or a blue bob. There are numerous options to choose from.
2. It's easy to keep up.
When a braid is properly sewn in, it won't move or slip; you'll be at ease for weeks. This is a huge benefit for those who want to save time with their hair in the morning.
3. It is ideal for summer or hot weather.
If your hair is prone to breakage in the summer or is generally difficult to maintain, then a weave is a great option. It will retain its shape even if the humidity changes.
4. You can elongate and volumize your hair.
This is a significant advantage of wearing a hair weave. You don't have to wait for your hair to grow to the length you want or try a new style, you can wear a weave to cover up thinning hair or to lengthen thinning hair.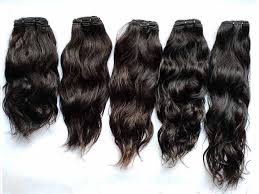 Disadvantages of wearing weave hair
1. They can be very expensive.
Weaves can be very expensive, depending on the type of weave you buy. You will also have to pay your hairdresser to weave your hair and sew on hairpieces.
2. They are not suitable for people who are experiencing hair loss.
If you are experiencing hair loss, weaves may not be a good option because they have to be sewn onto your natural weave. In this case, a wig should be considered.
3. They are not suitable for working out.
If you are an athlete or gym-goer, weave hair may not be right for you. They can give off a very unpleasant odor due to the accumulation of sweat.
4. Hair weaves can be painful.
If your hairdresser braids your hair too tightly, it can lead to breakage and shedding, especially if you wear weaves regularly. In the short term, tight braids may also cause migraines. Hair loss is a more serious side effect of the constant hair stress of a weave.
5. You will need to wash and braid your hair once a week.
As mentioned earlier, weaves accumulate dirt and sweat, both of which carry an odor. Therefore, you must wash them once a week, which can be difficult.
6. They do not allow your scalp to breathe.
Unlike wigs, you cannot remove your weave before you go to bed because it "sticks" to you. This means that your natural hair is only broken when you untangle it.
2. Wigs
Wigs are a type of cap made from hair weaves. They are made of human hair or synthetic fibers, just like a weave. A wig is ideal for people with permanent hair loss or extreme thinning and baldness because it covers your entire scalp.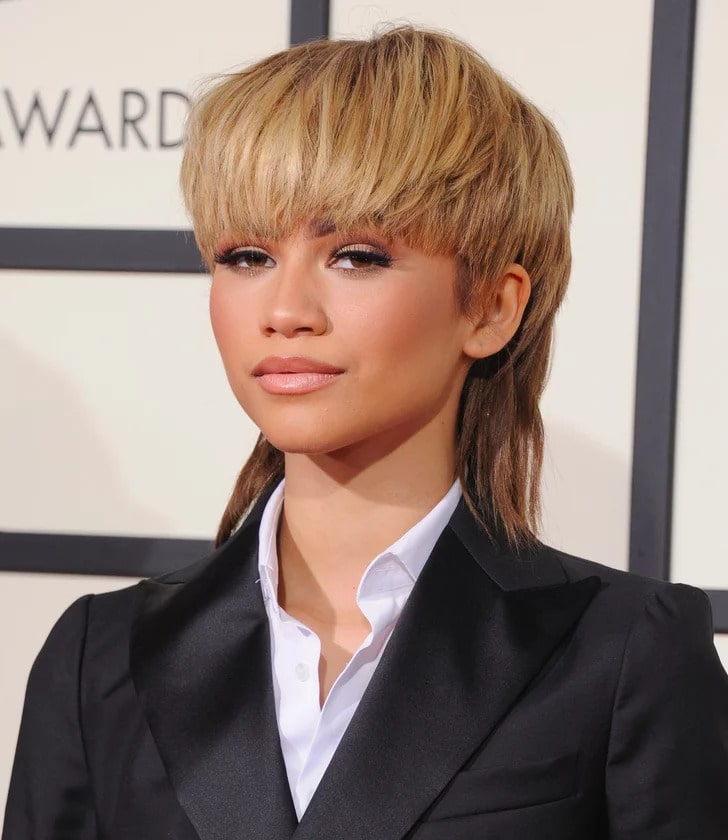 Benefits of wigs
1. Styles to choose from. You can quickly change your hairstyle and color. Wigs allow you to change your hairstyle every day without going to a salon. You can have long, curly hair one day and a sleek bob the next.
2. They come in a variety of sizes. This ensures that you find the right size that will not detract from your hairline or ruin your experience with a wig.
3. Wigs completely cover your head. Whether you're balding, permanently losing your hair, or have thinning hair, wigs will cover your entire head, giving you extra confidence while your natural hair rests.
4. They are not heavy. Wigs feel just like your own hair. They are light enough that you won't experience neck pain from the extra weight.
5. They are inexpensive. Wigs range in price from $50 to $3,000, depending on their quality. However, they do not require additional installation costs. In addition, if properly cared for, wigs can last for years. You can think of it as a self-sustaining investment.
6. You can put them on and take them off as often as you like. Wigs are completely removable and do not require a long-term commitment like a weave. You can wear your wig only when you are out and about. It is easier to wash your wig and your hair than a weave because they are removable.
Disadvantages of wigs
1. It may be difficult to adjust for the first few days. Wearing a wig may be unskilled and uncomfortable at first, but with practice, you will get the hang of it.
2. The choice between a synthetic wig and a human hair wig. Choosing between the two can be difficult. Human hair has a more natural look, but it is greatly affected by humidity. Synthetic wigs, on the other hand, retain their original shape even in hot weather and look shinier than human hair, but they have a shorter lifespan and do not hold their style as well as human hair wigs.
3. Sometimes it can be hot to wear a wig. Some wig wearers complain that their wigs get too hot, especially in the summer. So you can change the products you use on your scalp and the way you are wearing your hair, which can help your scalp not get so hot.
This entry was posted in
wig
By Bailee
Write For Us
Questions & Answers
Q
How To Choose A Wig As A College Student?
A
Before you buy a wig, you need to start by considering your needs. You may already have the perfect wig in mind, but slow down! Think about the type of wig material you should have. There are many options. Now comes the fun part: choosing the style of your wig! It's easy to find some cheap wig … but that won't make your hair look better. When it comes to buying a wig that makes you look and feel great, go for quality. Choose a wig retailer that you can trust. They will offer high-quality wigs in styles that let your personality shine. As a college student, money is probably tight. When buying a wig, you'll need to calculate your budget. Since a wig is something you'll often wear, you may want to splurge a bit.
Q
Does Weave Damage Your Natural Hair?
A
While a weave or extensions can be a great way to switch up your hairstyle, they can damage your natural hair and even cause hair loss if proper precautions and care are not taken.
Q
Which Is Better Hair Brazilian Or Peruvian?
A
The first difference between the Peruvian hair vs Brazilian stems from the texture. While the two hair is all thick and full, the hair from Peru has more deep curls and coarser than the other one. Therefore, if you want to have a full hair outlook, Peruvian is the better choice in comparison with raw Brazilian hair.