Do You Know About Wig Density?
Sep.16,2022
Now, wigs have gradually become one of the essential commodities for people. Wigs help people hide baldness or change style. Girls, whether at work or at school, like to wear a wig before going out. Wearing wigs has become a very common thing. There are many types of wigs. So the girl who first contacts a wig may not know how to choose a wig that suits her. When looking for a wig suitable for you, you should know many things, such as whether you like synthetic wigs or human hair wigs, whether there is a hairstyle you like and the density of wigs. Many girls are confused about how to choose the wig density. Today, we will help you understand what wig density is and how to choose it.
What Is Wig Density?
Wig density is the number of hairs. Wigs are sewn on wig caps. The more hair will be sewn on the wig cap, the greater the wig density. The less hair will be sewn on the wig cap, the smaller the wig density. Wig density helps to determine how thick or thin the hair on the wig cap is. The wig density is usually expressed as a percentage. Density can tell you how much hair is actually on the wig. A wig with a higher density percentage looks fuller, and a wig with a lower density percentage looks thinner.

Classification Of Wig Density: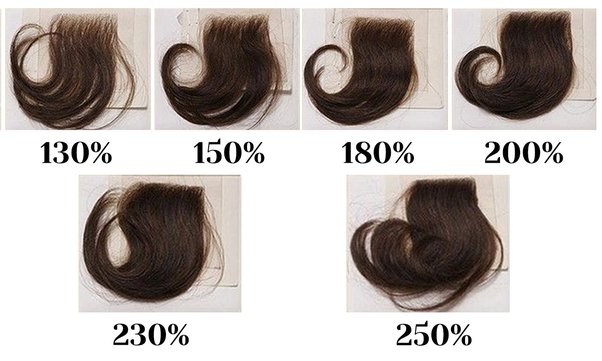 The wig density can be divided into several categories, from high to low:

180% to 200% are high-density. These wigs are the fullest. Sufficient length and volume can shape a good shape, but it is relatively heavy. Wearing it on the head is not very comfortable, but it can provide a unique style.

150% is medium to high density. This density can give a full appearance. It is also the most natural density. If you like natural daily wigs, this is the most suitable density.

120% to 130% are average density. This density wig is the standard density of wigs, and many wig manufacturers will produce hair of this density. The wigs of this density will not feel too thick or too thin, and are also popular with girls.

100% to 110% are low density. This density wig is very light. Wearing it will not make you feel like you are wearing a wig.

50% to 90% are very low density. This density wig is the lightest. Wearing this density wig may expose some scalp, but it looks very natural.

Hair Thickness Vs Hair Density: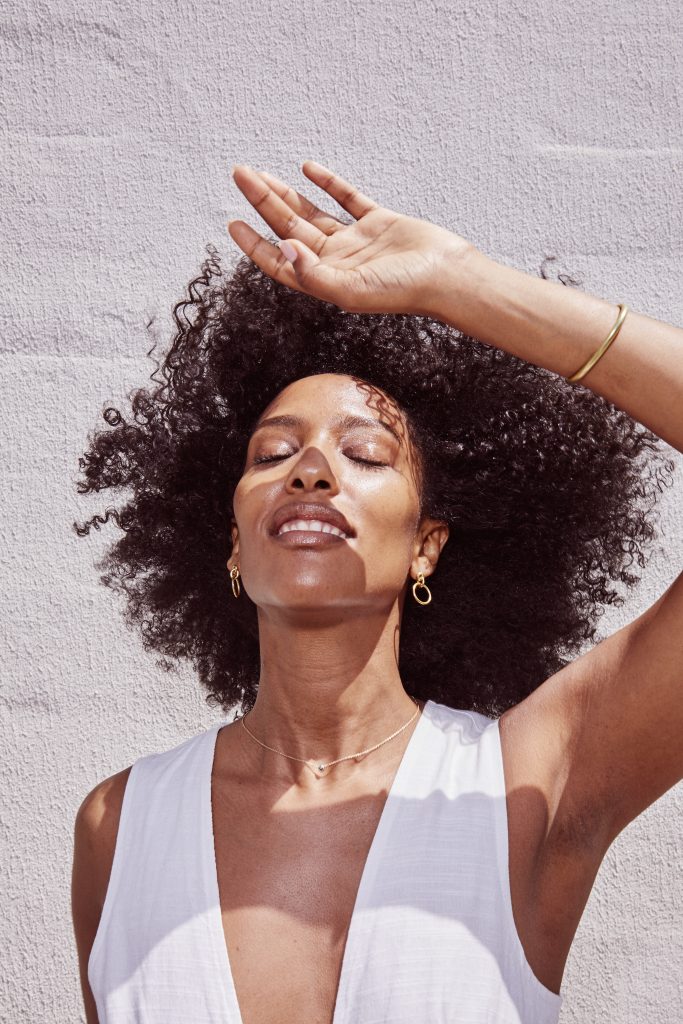 It is worth noting that many people believe that the density and thickness of wig are the same, but these two concepts are actually different. Wig density is not the same as wig thickness. It is important to understand the difference between hair density and thickness. Wig thickness is the width of a single hair. Some hair is thick, while others are thin. Hair density is the number of hairs attached to the wig cap. The more hair are on the wig cap, the higher the density is, and the less hair are on the wig cap, the smaller the density is. So there will be a phenomenon that the hair density is low, but the hair looks thick.
How To Choose Wig Density?
1. Your Own Hair Density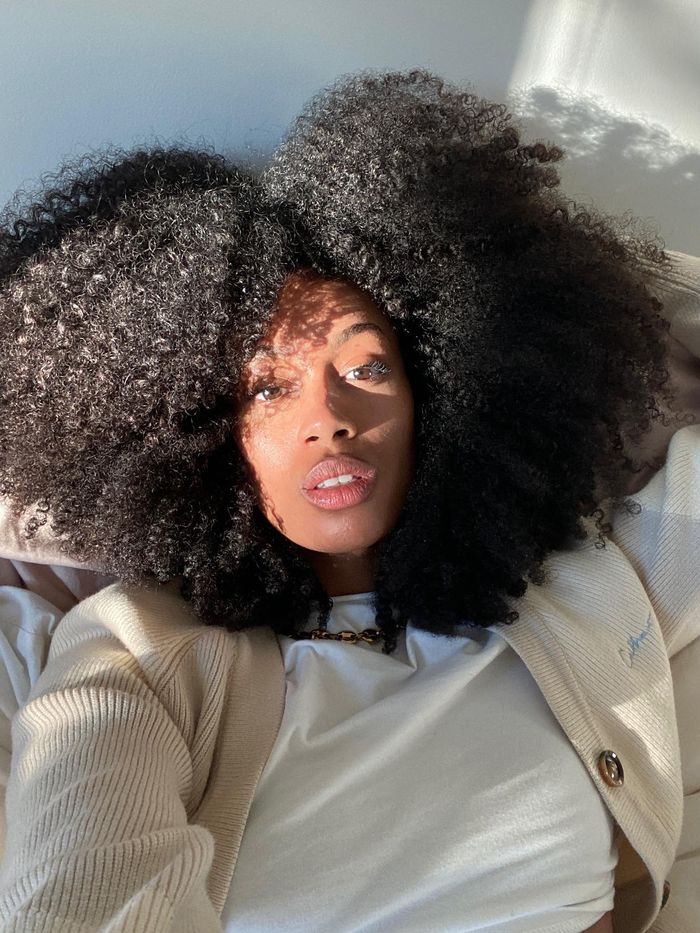 Wigs with the same hair density as your own can make them look more natural. If you want your wig to look like your own hair, you should choose a wig with a similar density to your own hair. For example, if your hair density is not very high, you can choose a wig with a density no higher than 150%.
2. The Hairstyle You Want To Choose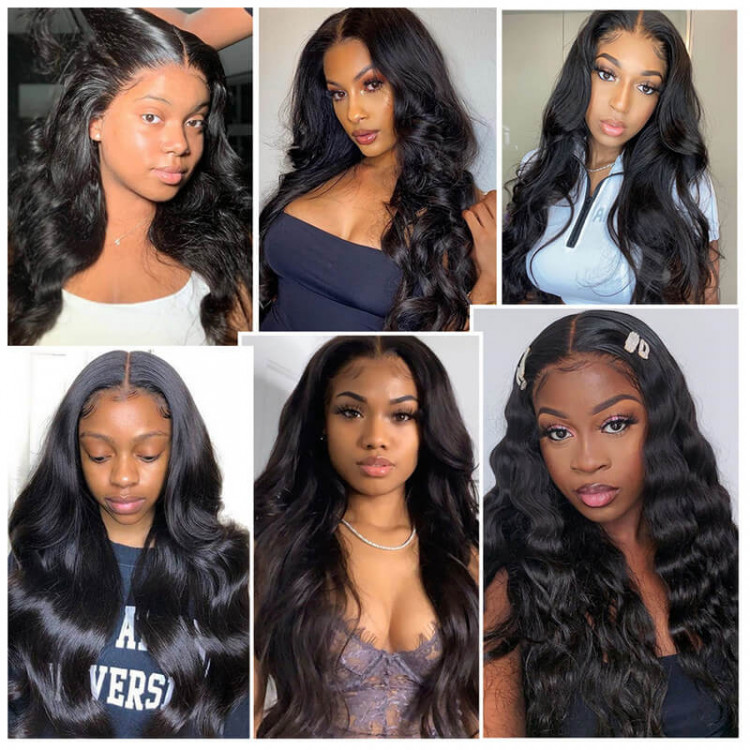 Different hair textures and hairstyles have a great impact on the overall appearance of wigs. Different hairstyles with different densities can give the best effect to wigs. Long straight hair is more suitable for wigs with higher density, and short curly hair is more suitable for wigs with lower density. In this way, when you wear a wig, you can show a perfect effect.
3. Hair Length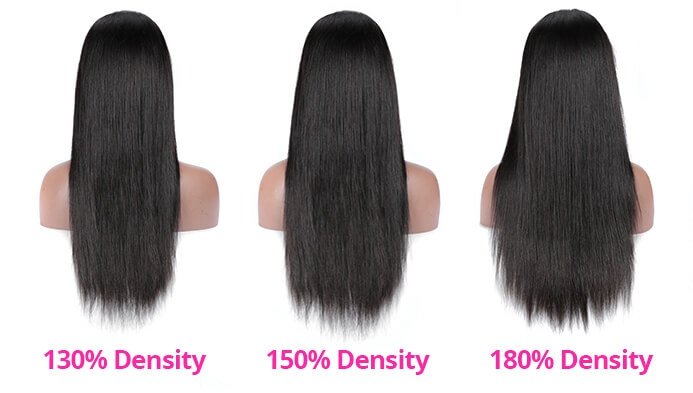 The density of some wigs will look different in different hair lengths. For short hairstyles, wigs with a density of 120% - 150% look the most natural, and will not be too heavy to wear. For medium length hair, 130% - 180% density wigs can create a full hairstyle. For long hairstyles, it is best to choose high-density wigs. More than 150% density can provide enough volume and fullness to make your hair look good.
Write For Us
Questions & Answers
Q
Which density is best for wigs?
A
The standard hair density for wigs is 120% which is called Natural/Medium Density. This is almost equal to the hair density of the average human head that varies between 100-120%. It gives a realistic appearance and is light on your head, making it very much comfortable to wear
Q
What does it mean by wig density?
A
Wig density is the measurement of how full or voluminous a wig appears while being worn. Wig density will change the look of your wig and how it lies on your head. The less density, the thinner the wig. High-density wigs give a large and voluminous look, giving a more overall fullness to the wig.
Q
Is 180 or 250 density good for a wig?
A
Medium Density Wigs (130-150%): Medium density wigs have more volume and fullness than low-density wigs, giving the wearer enhanced styling options. High-Density Wigs (180-250%): High-density wigs give you the most fullness for when you're feeling glam and want to impress.