Do Wigs Ruin Your Edges?
Sep.15,2022
Are you worried about your edges never growing back? Are your edges thin and sparse? Or, maybe you've given up completely on even trying to regrow them, after trying product after product, and yet nothing seems to work. In this blog, we are going to help you learn the reasons why your wig ruins your edges and how to avoid it and protect your edges and make sure your hair thrives.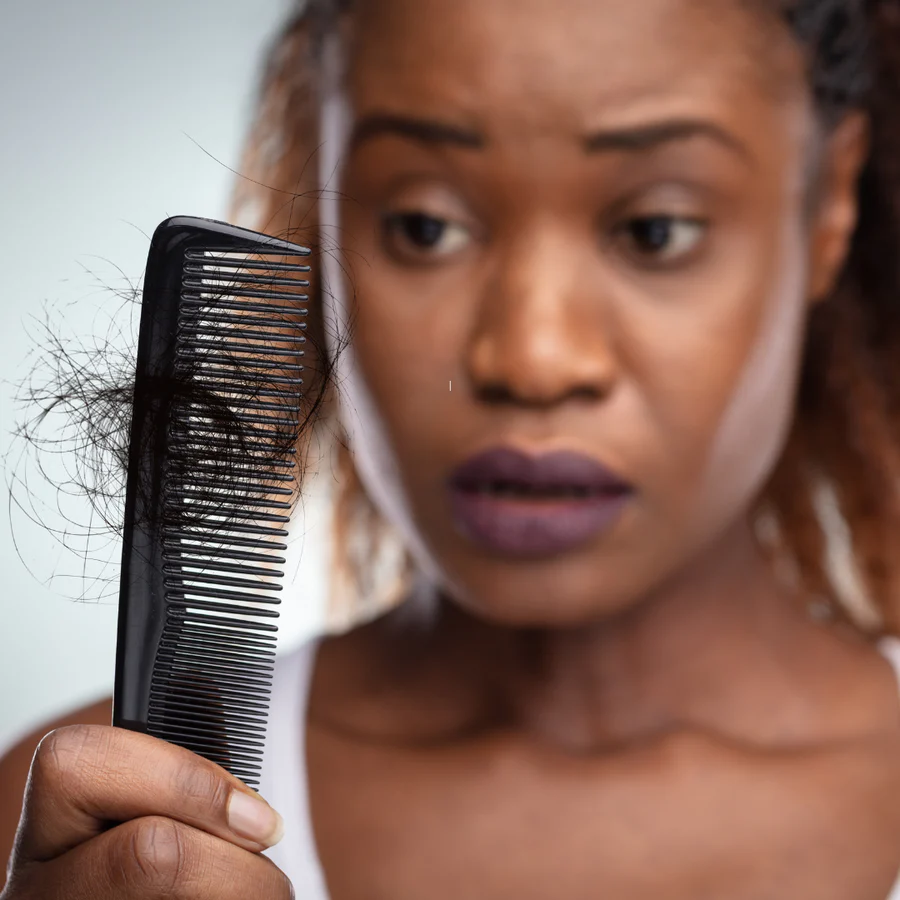 When it comes to asking whether lace front wigs ruin your hairline or not, it is also significant to consider the way you are using to wear a wig and take off a wig and how you take care of your lace front wig natural hair.
1. Wig Removal
When you go back home at a late time, or you have something urgent to do, you find you have no idea where you put your spray bottle. You just want to directly take your wig off. Remove your wig without any water or adhesive remover can ruin your unit or even rip out your edges. So it is crucial to know how to take your lace front wig properly. When you have been wearing a lace front wig for a while, and you plan to take your wig off. Not in a hurry! The adhesive is often stronger than you think. Do not rip your wig off directly and fast, which could tear at your edges. Remember to spray your hair with water and specific remover before removing your lace front wig, and use your fingers to gently peel away the wig cap.
You can follow the steps to remove your lace front wig properly:
Step1: Sweep all hair from the hairline and spray along the hairline with warm water or adhesive remover. Usually, wait from 10 seconds to a few minutes.
Step2: Peel the lace off. Using a rat tail comb, gently slide back and forth away from your skin.
Step3: Take off the Lace Front Wig from Your Head. Take your time, so you won't accidentally rip out your hair.
Step4: Take off your wig cap. If you use an adhesive spray to secure your wig cap, spray it with warm water or specific remover and massage them in and then wait for about 15-30 seconds. Then gently peel away your wig cap. Or you can mix rubbing alcohol with any oil, for example, olive oil, or baby oil, and put it in the spray bottle, which can also get rid of the wig glue
Step5: Clean the glue on your skin and hair. Use a damp washcloth to wipe away the residue on your skin. And you can gently wash your edges with shampoo.
2. Sleep With Your Wig
Different people have different wig practices, some wig wears keep their wigs on for weeks at a time. Some people just throw them on and take them off every day. But if you wear a wig for a long time, it will restrict your blood flow to that area. So remember to moisturize your natural hair every day. And another thing that is good to do is once you take off your lace front wig and massage your scalp, which will help to encourage your blood circulation.
3. Correct Size
Ready to go with placing tension around the perimeter of your hair? When you do so, you restrict the blood flow to the edge area. This is significant because the blood in your scalp provides nutrients for your hair follicles which helps hair growth. If you are wearing a wig that is too tight, you keep the nutrients your hair needs from the door. So select the right wig size for yourself.
How to choose your perfect wig size:

Step1: Using a fabric measuring tape, hold the measuring tape at the front hairline. Follow hairline circumference to the base of the hairline at the nape. Continue around the head, back up to the front starting point.
Step2: Hold the measuring tape at the hairline at the top of the ear. Measuring across the "top of head" point, continue down to the hairline at the top of the opposite ear.
Step3: Hold the measuring tape at the front hairline. Follow a straight line down the center of the head, ending at the hairline at the nape.

4. Positioning
If you are placing your wig directly on your hairline, and you are using adhesive such as Got2b glue or other wig glues on your hairline. That would be a problem. Most of the time, these gel contains alcohol, which will dry out your hair. You should position your wig just right in front of your hairline on your skin. This will make sure that you will not put any kind of adhesive directly on your hair.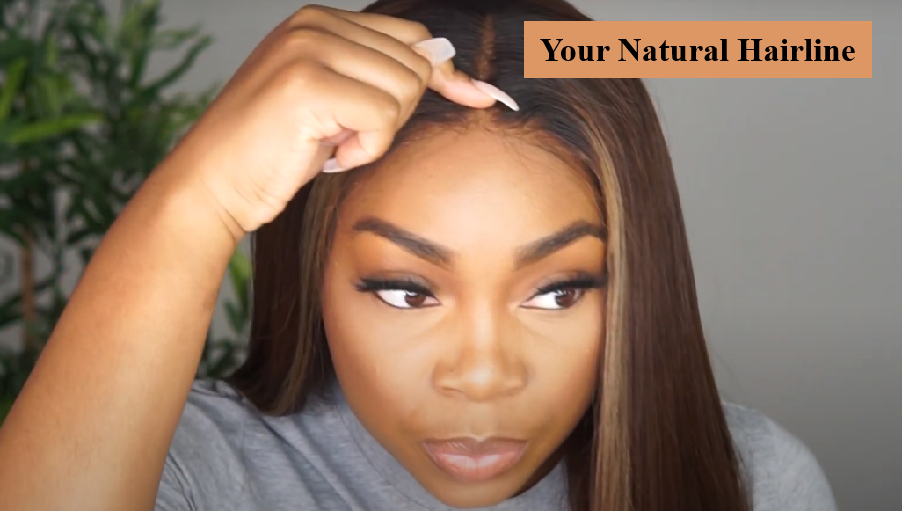 These are all reasons and recommendations about wig edges, and I hope you have found this guide useful. If you give your edges the time and attention, you are guaranteed to see good results.
Write For Us