Do Wigs Cause Hair Loss?
Aug.05,2022
There is a common misunderstanding of wigs that wigs will cause hair loss. In fact, it is not the truth. Let us going to see what is the real enemy of hair loss and how to cope with this problem.
The symptoms of hair loss
Hair loss, also named alopecia, may affect just your scalp or your whole body, and it could be temporary or permanent. It can be the result of heredity, hormonal changes, medical conditions or a normal part of aging. Hair loss appears in many ways, depending on what's causing it.
Generally, the symptom of hair loss can be divided into five parts: gradual thinning on top of the head, circular or patchy bald spots, sudden loosening of hair, full-body hair loss and patches of scaling that spread over the scalp.
Gradual thinning on top of the head is the most common type of hair loss, influencing people as they age. As for women, they will typically have a broadening of the part in their hair. An increasingly common hair loss pattern in older women is a receding hairline frontal, also known as fibrosis alopecia.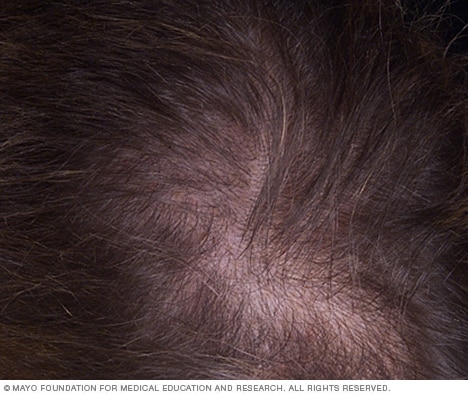 It is possible that a physical or emotional shock cause hair to loosen. Anxiety, one of the bad emotion existed in human life, is the important reason for hair loss. Stressed work, deep pressure of living, studying or personal relationship all can lead to mild and severe anxiety, showing up as worry or tear. Anxiety makes you insomnia so that your body systems are out of balance, which finally give rise to hair loss.
Handfuls of hair may drop off when combing or washing your hair, or even after gentle tugging. This type of hair loss usually causes overall hair thinning, but is temporary.
Why do people think wigs cause hair loss?
The wig of good quality itself does not cause hair loss. Improper wearing actions and bad material are the real killer of your hair.
1. Unfamiliar with wigs
As freshmen, they do not really know how to wear wigs correctly and gently. Taking too much time on wigs wearing with pulling hair violently may damage your own hair unintentionally. Hair loss happens in this process.
Using excessive glue to hold HD lace frontal wigs in the place is also one of the reasons. Hurela human hair wigs are all equipped with clips and an elastic string. You do not have to fix wigs by glue, which can avoid the hurt of your skin, hairline, and wigs.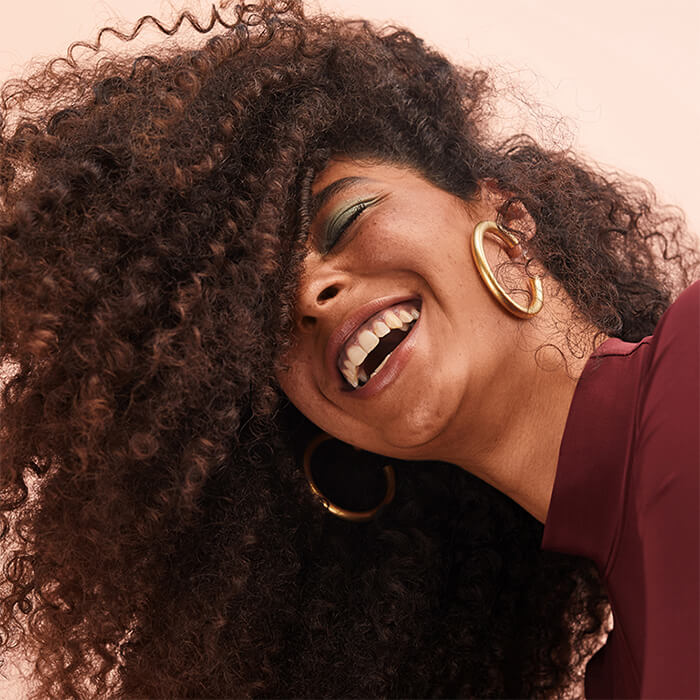 2. Texture characteristics
The other one concern of wigs is gas tightness. It is true that too tight or gas tight increase the possibly of hair loss. But you do not need to worry about that issue on hurela. The prime raw material of wigs lace is made of special HD lace, which is very thin and transparent but has great gas permeability. The cap covered your head is also ultra-thin and gives you amazing wearing experience.
How can we prevent us from possible hair loss with wigs?
1. Get a good fitting Wig:
Primarily, the wig you have chosen should be the correct size. If your wig is too small, it could be too tight on your scalp and tug on your hair.
Use our cap measuring guide on Hurela or ask our customer service center for help on how to measure your head correctly to order the correct wig size. Breathable lighter wigs are always roomier and more comfortable for women suffering from hair loss. Most of our wigs come with an adjustable strap to tighten the cap to fit perfectly.
2. Install your wigs correctly
Before install wigs, please be familiar with the product instruction book or watch relevant videos. Then, if you could accept to use glue to stick the wig down, apply to a water-soluble glue, as it is strong but can dissolve quickly with water. If you would not like to use strong glue around your hairline, gluing the wig a little in front of your own hairline is recommended. In this condition, the glue is not sticking directly on your hairline or baby hairs.
Believe yourself, you could fix the wigs well. Please wear wigs gently and patiently. The more you practice, the more careful you are, the less likely you are to get hurt.
3. Take care of yourself and wigs
Do not wear your wig on wet hair. When you are going to wear your wig, make sure it is totally dry. Wigs will slow down the speed of drying your own hair, so that may cause head hurt. It is not worthwhile to save a couple of minutes at the cost of hair loss and headache.
Sleeping with your wigs is not good for your own hair and scalp, so that not only can lead to wigs tangling and Matt, but also gradual thinning on top of your head.

Last, wash your wigs regularly and store wigs properly with hair nets, wigs boxes, etc.
Write For Us
Questions & Answers
Q
Why is my wig hair falling out?
A
It's normal. Shedding is a normal part of a new or aging hair system. A new hair system may sometimes shed a lot in the first week or so simply because there are loose hairs that were missed or didn't come out during ventilation or they were missed during the comb out before you received it.
Q
Do wigs fall off easily?
A
With modern advances in wig construction, if you wear a wig properly, it is highly unlikely to fall off. However, your chances of losing your wig increase if you're wearing the incorrect size.
Q
Can I sleep with a glued on wig?
A
With modern advances in wig construction, if you wear a wig properly, it is highly unlikely to fall off. However, your chances of losing your wig increase if you're wearing the incorrect size.