6 Easy Ways to Curl Your Wig Without Any Heat
Sep.27,2022
Whether you have a human hair wig or synthetic wig, you want your wig to look its best just like your natural hair. But you also need to style your wig to present a new different look. Maybe you want to use a curling iron to curl your wig, this will do damage to your perfect human hair wig. So you may wonder if there are some ways to curl my wig without using any heat tools. Actually, there are a number of easy ways to help you style your wig without damaging it. Here, we will share some techniques to curl your wig without a touch of heat. And you can make heatless curls achievable on your own.
1. Braid Your Hair
This is the easiest method to create a wavy. If you braid your wig overnight, it will give you beautiful waves without the need for heating tools, and best of all, without any effort or time spent. You can braid your hair into a pigtail or boxer braid.
1.1 How to do pigtails?
Part your dry human hair wig down the middle. Divide each section into three sections and curl from the root to the tip. Secure the braid with a scrunchie to avoid leaving marks. The next morning remove your sleeping braids and brush them off. Apply a little soft-hold hairspray and be ready for compliments.
1.2 How to do boxer braids?
If you want tighter curls, boxer braids are a good option for you. There is a tutorial video for you.
2. Use Hair Rollers
Rollers are brilliant tools to help create tight or loose curls and come in various sizes. They are very affordable and easy to be used by lots of girls. If you choose smaller rollers, you will have tighter curls in the end. And if you have bigger rollers, you will have looser waves finally.
2.1 How to use hair rollers?
Dampen your human hair wig with water and separate your hair into several sections. The smaller the section of your hair, the more defined the curl will be. Pin back with a clip so only a small section of hair is loose and ready to curl. Simply place the roller at the end of the bundle and wrap the hair around it, rolling the roller and hair toward the bottom of the wig. Complete this process around the whole wig and then leave the wig for a couple of minutes for the curls to dry and set. After that, gently unroll the rollers, starting from the bottom of the wig to the top. Now you enjoy your gorgeous heatless curls.
3. Grab An Old T-Shirt
It might sound a little strange, but it really does work. First, pull your old t-shirt together and twist it into a roller shape and tie the ends together to create a large DIY loop. Then, place the loop on top of the head, wrap the hair around it, and secure the hair in place. Leave your hair in the loop overnight, and in the morning, you can take off your old T-shirt so you can have nice and loose curls.
4. Create A Sock Bun
4.1 How to do Heatless Waves with SOCKS?
There is also a creative and effective method to create curls.
● Dampen your human hair wig with a little bit of water and brush it through.
● Split your hair into two different sections and we will do two socks on each of your head.
● Prepare two socks. The smaller the sock, the tighter the curls will be. The bigger the socks, the looser the curls will be.
● Take one of your sides and split it in half and take hair from the top section and wrap that around the sock going away from your face. Combine the sock with the rest of the hair on that side and continue to wrap that away from your face.
● So once you reach the bottom of your hair and have everything twisted. Put your hand inside of the sock and flip that inside out so that it can go over the hair twist that you made.
● Take that tail hanging from the top of the sock and tuck that into the inside of the sock so it can make sure the twist can not go anywhere.
● Repeat this on the opposite side as well. Let this sit for 6 to 8 hours. You can do this on your wig head at night. After that, remove the sock from your wig.
5. Use A Simple Headband
All you need for this method is a headband and a texture spray.
5.1 How to do curls with a headband?
Dampen your human hair wig with texture spray. Once the primer is all through your hair, you need to brush through with a wig brush. Take the headband and put it on your head. Divide your hair into two parts. Twist pieces of your hair and tuck them into the headband. Wait for a few hours or overnight. Then, unwrap your wig and you will have gorgeous curls.
6. Try Spoolies
Spoolies, a type of hair roller, create heatless curls. Simply twist and wrap pieces of your hair onto the Spoolies, then bend them to hold your hair. Then, let your hair air dry overnight, and take them down when you wake up in the morning. Then, you will see beautiful curls.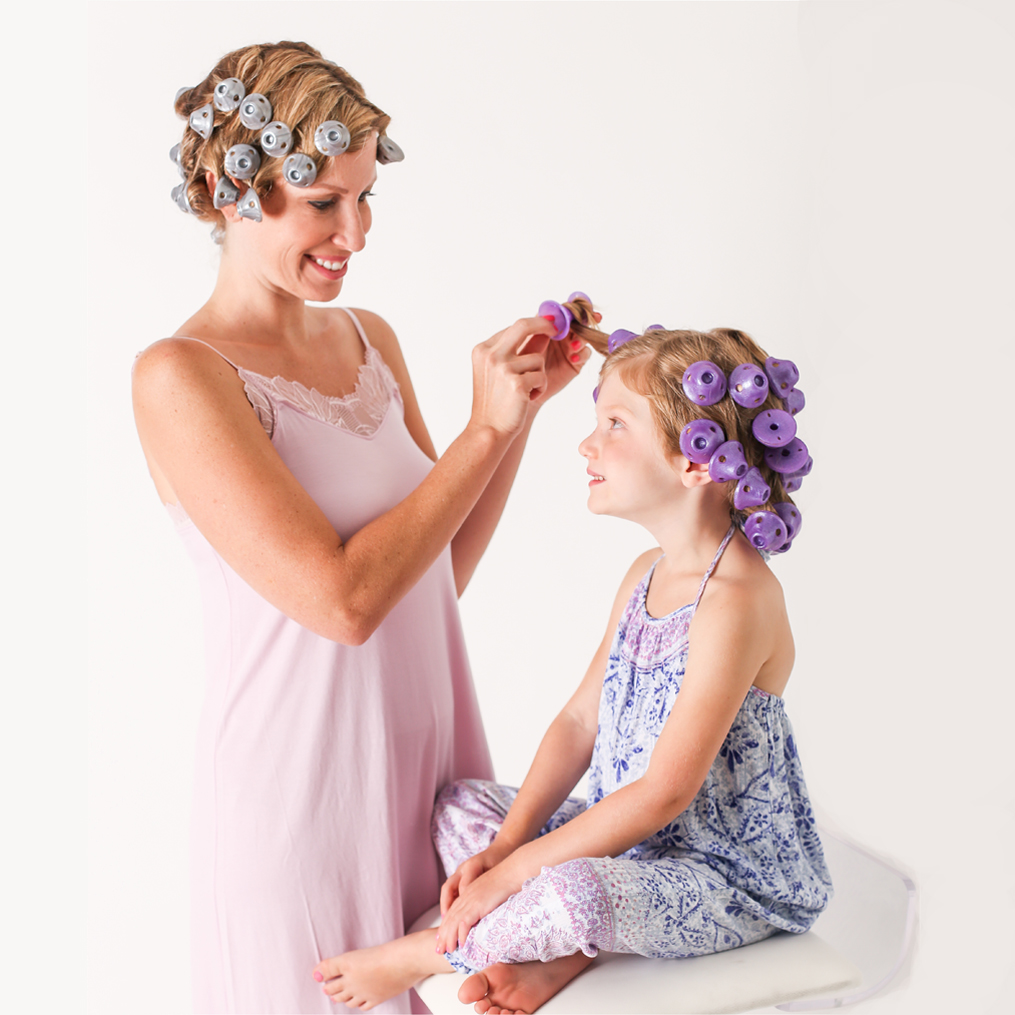 Now you have learned how to curl your human hair wig without a touch of heat. What are you waiting for, go try it!
Write For Us