Braid or Twist: Which Is Better?
Jun.23,2022
Braids and twists are the most popular when black girls want to style their hair. Braids and twists are low-maintenance and reduce manipulation, and breakage, lock in moisture and promote hair growth, especially during the hot summer months. Black women have a variety of hairstyles to choose from, including box braids, passion twists, Senegalese twists, etc. With so many hairstyles to choose from, we want to choose one that will not only look good but also benefit our hair. So which style will reduce breakage and promote hair growth? If you want to learn how to choose between braids and twist braids, and which style is best for you, read on to learn more.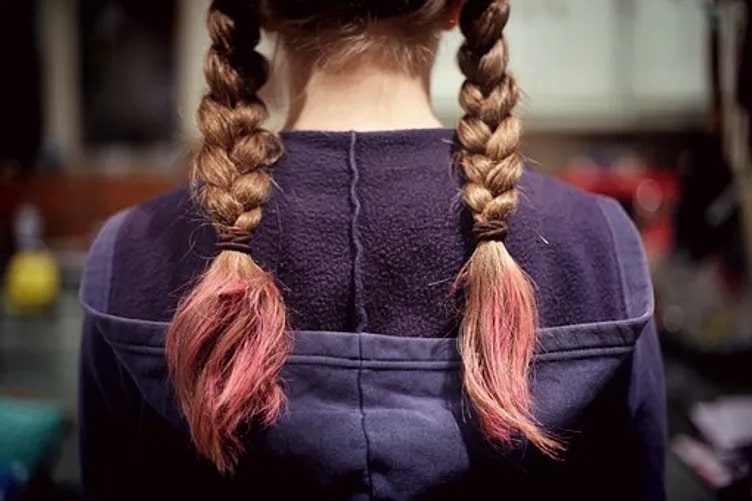 I.

What is a braid?
The braid is a complex hairstyle formed by interlacing three or more strands of hair, also known as a braid. In recent years, braids have been used as a way to add human hair wigs or extensions to the hair. For example, human hair weaves can be woven directly into the hair or sewn onto thin, tight braid strands that are placed close to the scalp and hidden underneath other hair layers.
The most common type of hair braid is the box braid. In addition to box braids, there are many other types of natural hair braid hairstyles, including knotless box braids, cornrows, fed-in braids, goddess braids, braided ponytails, Ghanaian braids, braided bob, crochet braids, braided buns, and more.
Advantages
1. Durability
While both twists and braids are protective styles, braids will last longer as far as durability is concerned. Braids can stay in your hair for up to 8 weeks without frizz.
2. Low Maintenance
This style does not require a lot of maintenance and is easy to clean and maintain throughout the weeks. The only thing you really need to do is try using an edge gel to get a flawless edge.
3. Versatility
The versatility of braids differs from other protective styles in that it can give you many opportunities to express your creativity. Depending on the type of braid you want, you can design different patterns, add some fun colored hair extensions, or decorate your braid with beads, pearls, and feathers. Believe it or not, the possibilities are endless.
4. For all hair types
Regardless of your hair length and texture, you can be bold and use braids as a protective style.
Disadvantages.
1. Heavy
Braids are usually heavier than twists.
2. Damage to the edges
We all know that the hair at the edges is the most fragile and a lot of pulling can cause the edges to break or be damaged. Because of the heavy weight of braids, if you don't take good care of them or install them too tightly, they can put extra stress on your edges or cause hair loss.
3. Requires more installation time
Installing and undoing braids takes a lot of time and effort and may even increase the chance of hair breakage.
II. What

is a twist?
Twists, also known as double-strand twists, are beautiful protective hairstyles that are created by twisting two sections of hair around each other from root to end. It can help your hair grow and stay healthy. If you wear box braids often and are ready to switch it up, then twists may be a good thing to try.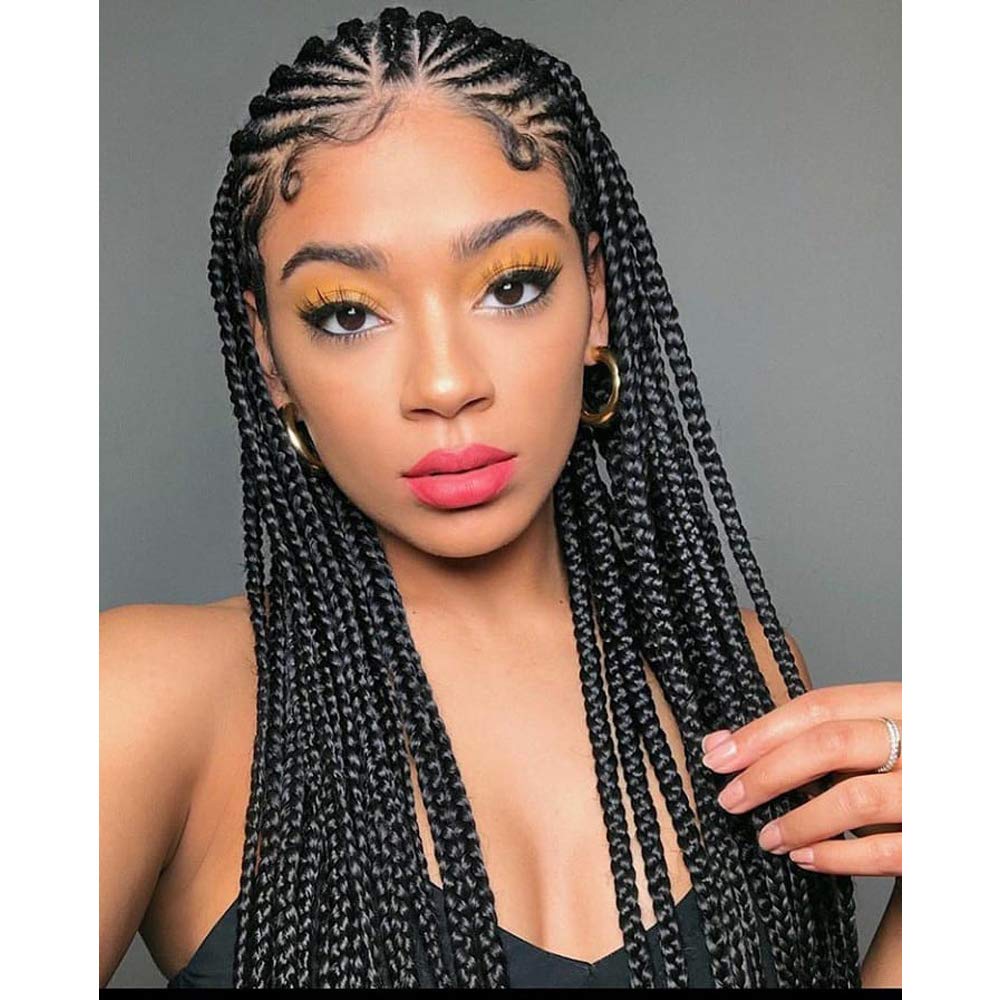 Advantages.
1. Easy to install and remove
Twists can be installed relatively quickly and can be removed just as quickly. For example, compared to installing mini braids which can take 4-12 hours, twists only take 1-3 hours. Compared to removing the braid, the removal time for a twist tie is 30 minutes to 2 hours.
2. Low Tension
Twist braids are very light, so they cause little or no tension on the scalp of the hair.
3. Variety of styles
There are multiple ways to finish twists, such as Marley twists, two-strand twists, etc., depending on the look you need.
4. Type 4 hair friendly
Twists are great for black women's hair texture and hair types. Since twists can be easily detangled, the weirder the hair, the more the twists will stay intact.
Disadvantages.
1. requires more maintenance
Twists require more maintenance and care to keep the twists in place and avoid detangling.
2. Easily damaged
If twists are not installed properly, it can lead to hair breakage and damage.
3. Not as long-lasting effect
The protective hairstyle of natural hair will begin to slip and unravel over time. Twists usually only last until about 4-6 weeks, otherwise, these twists may prevent your natural hair from getting the moisture it needs.
III. What

is the difference between braids and twists?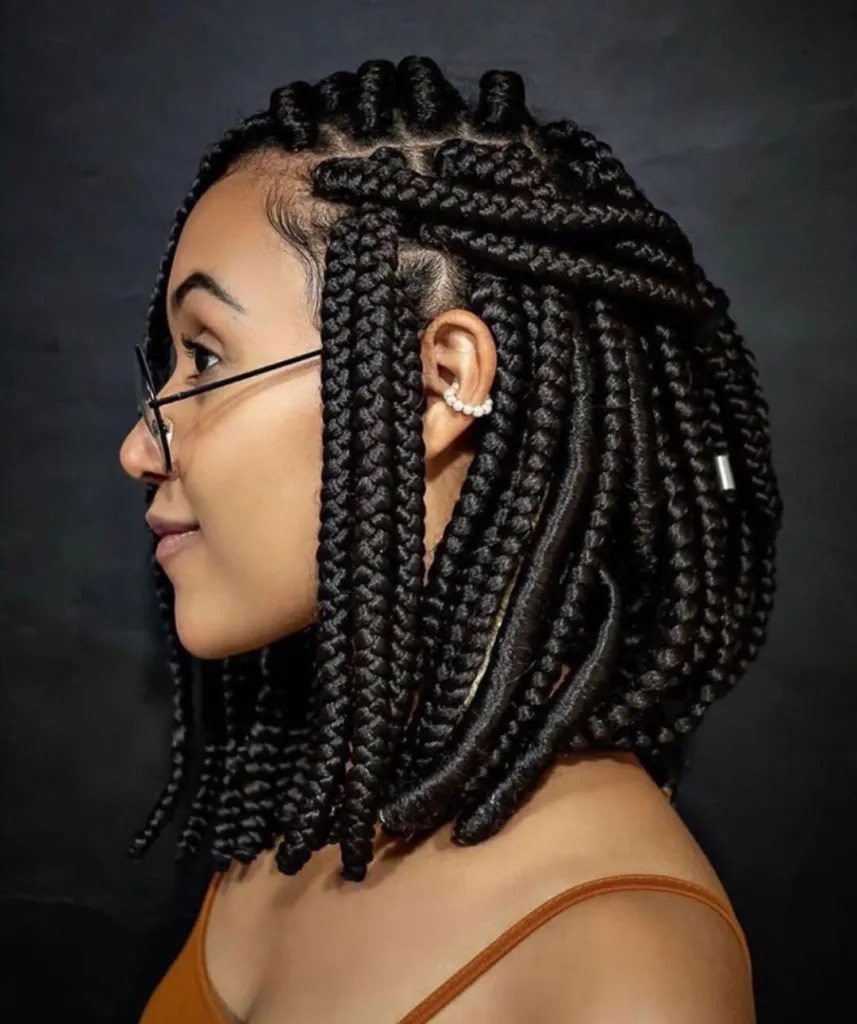 Both twists and braids do a great job of locking in moisture and are perfect for protective hairstyles. Of course, there are some differences between braids and twists. Now read on to figure out these differences to make the best decision.
1. Technique
The main difference between braids and twists is the technique. A braid is done by intertwining three strands of hair together, while a twist only requires two strands of hair to be wrapped around each other.
2. Installation and removal time
As mentioned above, compared to the 4-12 hours required to install mini braids, twist-outs only take 1-3 hours. Compared to removing braids, twists take 30 minutes to 2 hours to remove.
3. How long they last
While both twists and braids are ways to protect your natural hair, in terms of durability, braids last longer than twists. Braids can stay in your hair for up to 8 weeks, while twists usually only last about 6 weeks.
4. Best for hair types
Braids work on any hair type, while twists work best on curly hair.
5. Maintenance
The amount of maintenance required is a major difference between braids and twists. As we already mentioned, twists require much more maintenance than braids. If you are a busy, active woman, or like to work out, twists may not be for you. With braids, you can wash your hair once a week and use deep conditioning and hair oils without worrying about your braids coming undone. Unfortunately, the same conditions don't apply to twists.
IV

. Twists

vs. braids, which one is best?
Both hairstyles have pros and cons, and you can't blindly say one is better than the other, it depends on different people's preferences. Some people prefer braids to twists. But some people may prefer the twisted braid style.
It can also depend on the type and texture of your hair. For example, if you're looking for a quick, low-tension style and you have more of a kinky, curly type of hair, then twists are perfect for you. If you want a long-lasting, low-maintenance style and don't mind taking more time to do it, then braids would be the right choice for you.
You can always try both hairstyles so that you will know which style suits you best. Whichever style you choose, it will do a great job of protecting your hair from damage and promoting hair growth.
Write For Us
Questions & Answers
Q
How To Choose A Wig As A College Student?
A
Before you buy a wig, you need to start by considering your needs. You may already have the perfect wig in mind, but slow down! Think about the type of wig material you should have. There are many options. Now comes the fun part: choosing the style of your wig! It's easy to find some cheap wig … but that won't make your hair look better. When it comes to buying a wig that makes you look and feel great, go for quality. Choose a wig retailer that you can trust. They will offer high-quality wigs in styles that let your personality shine. As a college student, money is probably tight. When buying a wig, you'll need to calculate your budget. Since a wig is something you'll often wear, you may want to splurge a bit.