Beginner Friendly Headband Wig
Nov.05,2020
Hello everyone! Today, I prepared a beautiful beginner-friendly wig for an everyone-headband wig. This is a beautiful beginner-friendly wig, which is very convenient and can be worn. It is very friendly for beginners. I will talk to you about the headband wig next.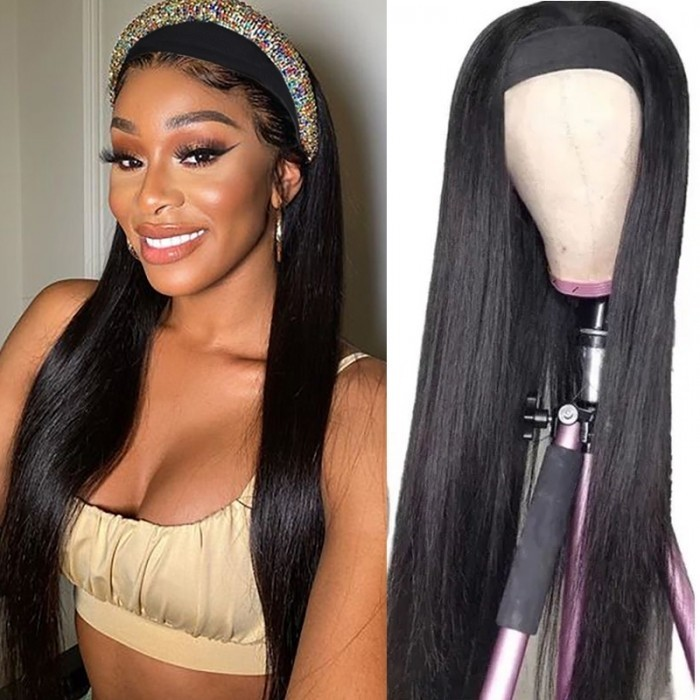 CONTENT:
1. What Is A Headband Wig?
2. Why Need A Headband Wig?
3. FAQ About Headband Wigs.
4. Types Of Headband Wigs.
5. How To Wear The Headband Wig?
1. What Is A Headband Wig?
Like its name, a headband wig is a combination of headwear and a wig. It is a fashionable human hair wig that is very popular this year. This kind of wig will not have the embarrassment of showing the hairline and does not need other wigs. This kind of glue is fixed, very light, can highlight the temperament, very suitable for daily wear, you can change the hairband to match the wig according to your needs.
2. Why Need A Headband Wig?
Speaking of headband wigs, I have to mention their advantages.
1. Very Easy To Wear
When you go out in the morning, it can save you a lot of time and save your hair care time. Wear it directly on your head without glue. It has an adjustable belt at the back and 4 combs sewn inside, so there is no need to use glue.
2. The Shape Is Very Changeable
Because its headband can be replaced, it means you can change the headband according to your clothes, so your collocation will become very diversified.
3. Protect Your Hair
That's right! These hair extensions, especially wigs, can protect the hair. Headband Wigs can protect your natural hair from sun, dust, wind, and pollutants. Protect your hair from those chemical glues.
4. To Take Part in a Ceremony
Many African immigrants, inspired by their native culture, wear a tribal headscarf for weddings or other ceremonial events.
5. Cheap
Headband wigs are generally cheaper than ordinary wigs because some of their materials are replaced by headbands, so if the budget is insufficient, headband addition is also a good choice, it will definitely not go wrong.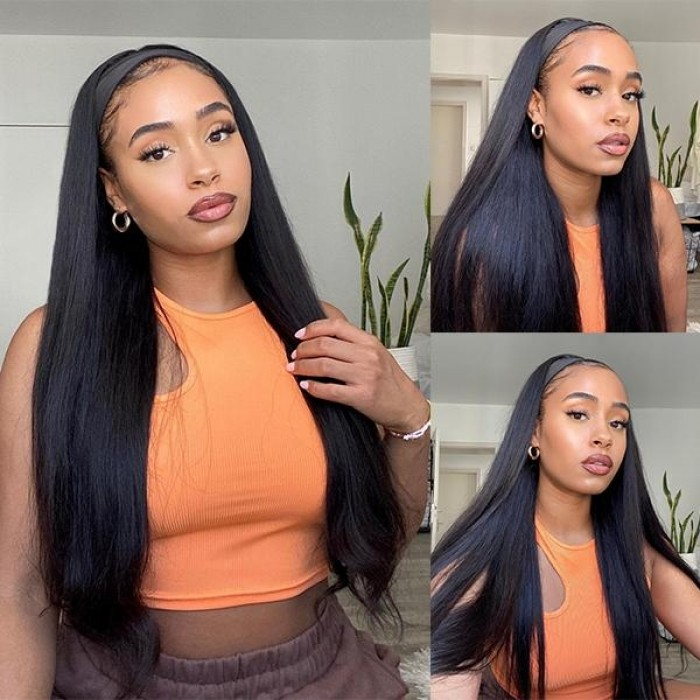 3. FAQ About Headband Wig.
Features:
Material Hair: 100%

Premium human virgin hair

Texture: body wave/straight/curly/deep wave human hair wig

Hair Color: nature black

Cap Size: 21.5inches, velcro in the back, easy to adjust the cap, suitable for any head size

Wigs Length:12,14,16,18,20,22,24 inches for you to choose from.

Items per Package:1 deep wave headband wig+ 3 free head wrap gift WARM TIPS:
Give the wig a shake after taking it out of the package and hang it on for some time the curls become tight and natural, it will be more beautiful than before.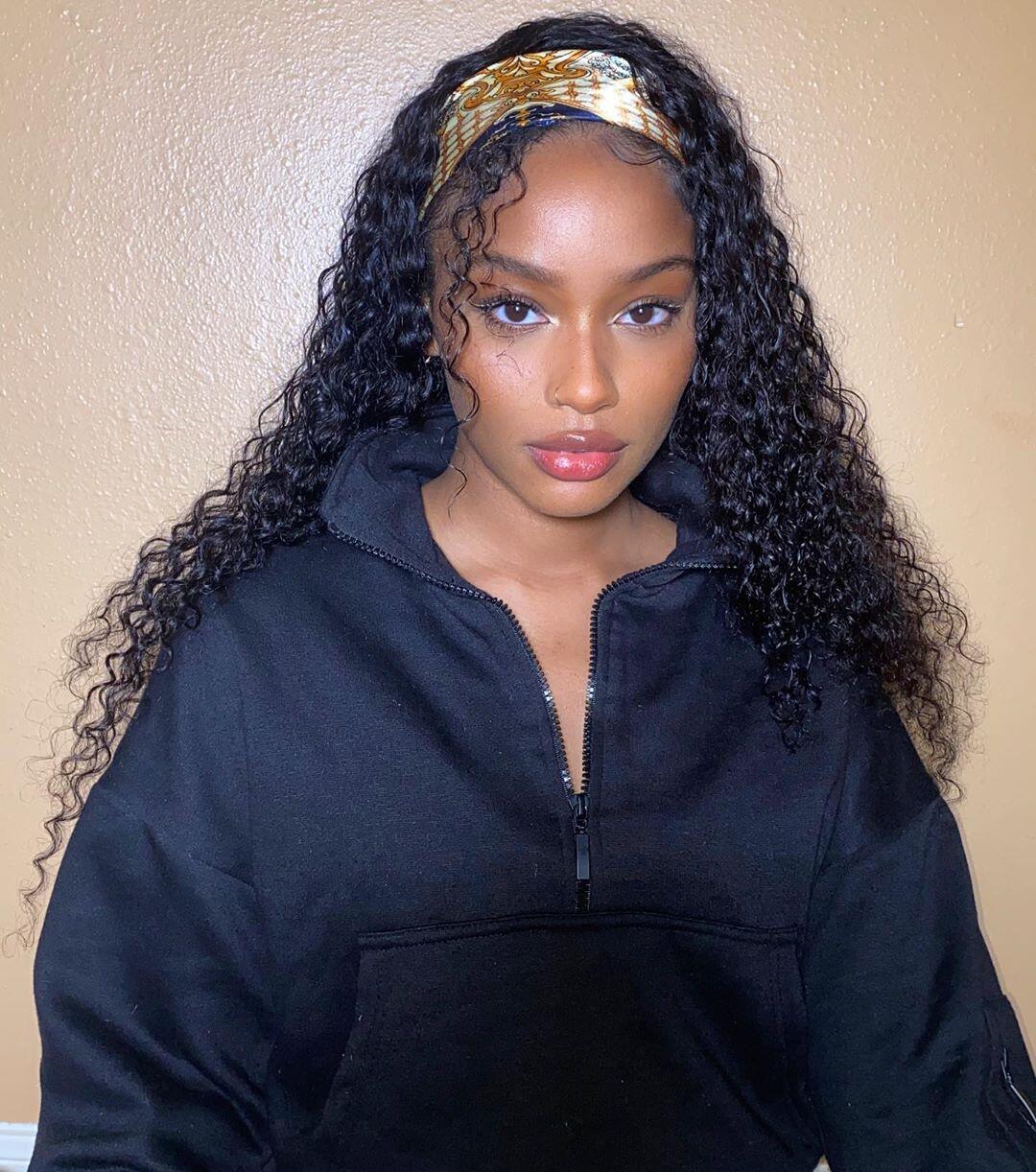 All human hair wigs are happened to have minimum shedding and tangling which is normal, please take care of washing and maintenance.
4. Types Of Headband Wigs.
Straight hair headband wig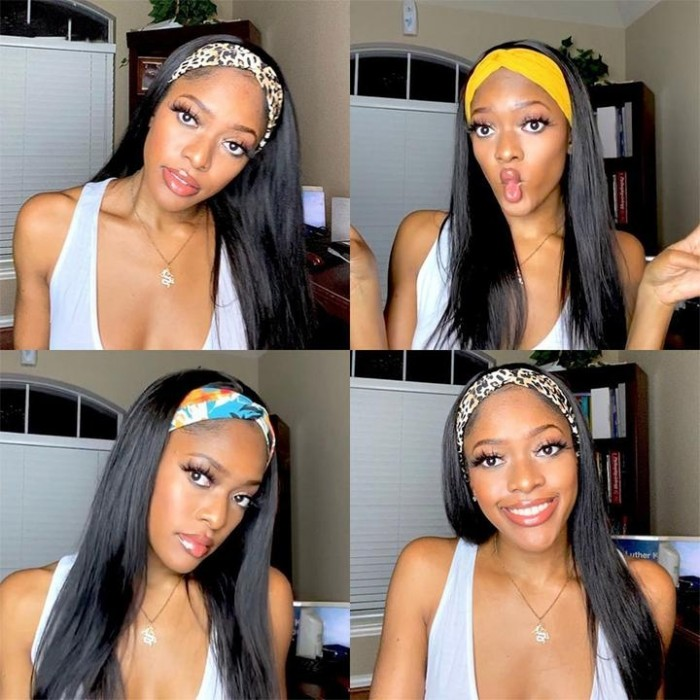 Curly headband wig

Bob Headband Wig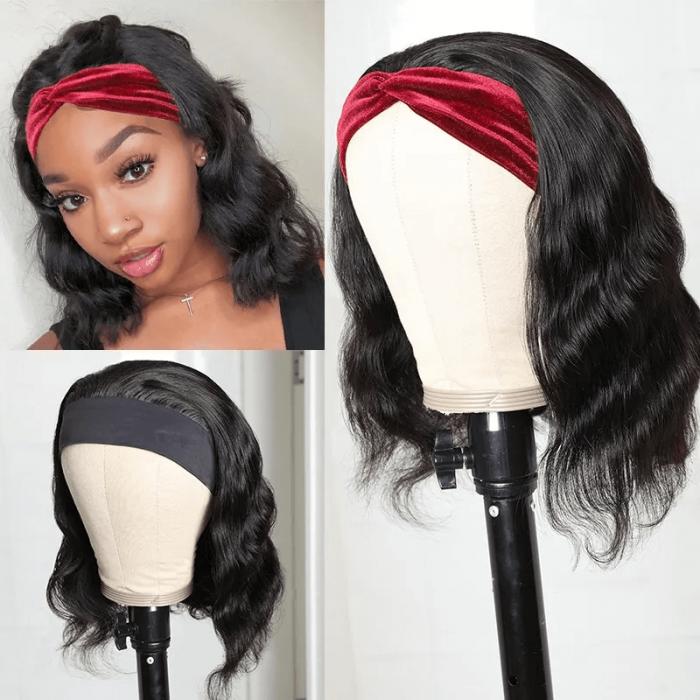 Water wave headband wig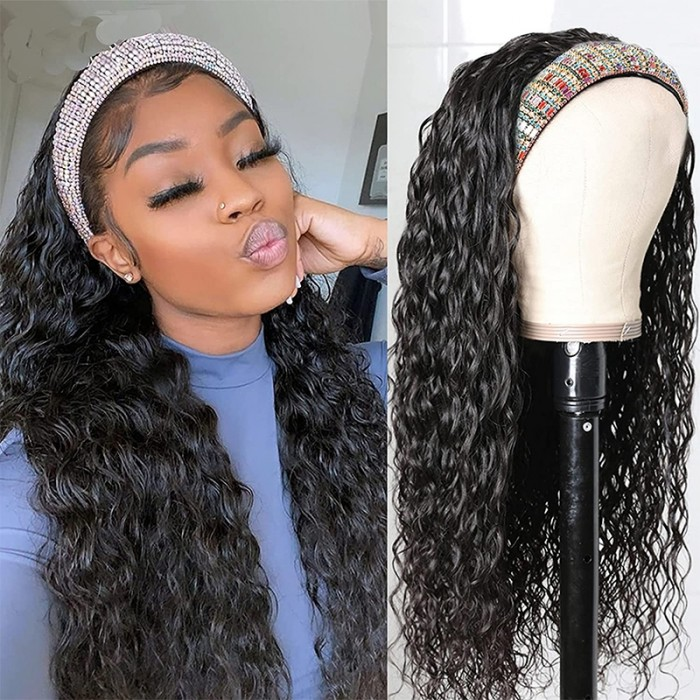 Kinky curly headband wig
/p>
Body Wave Headband Wig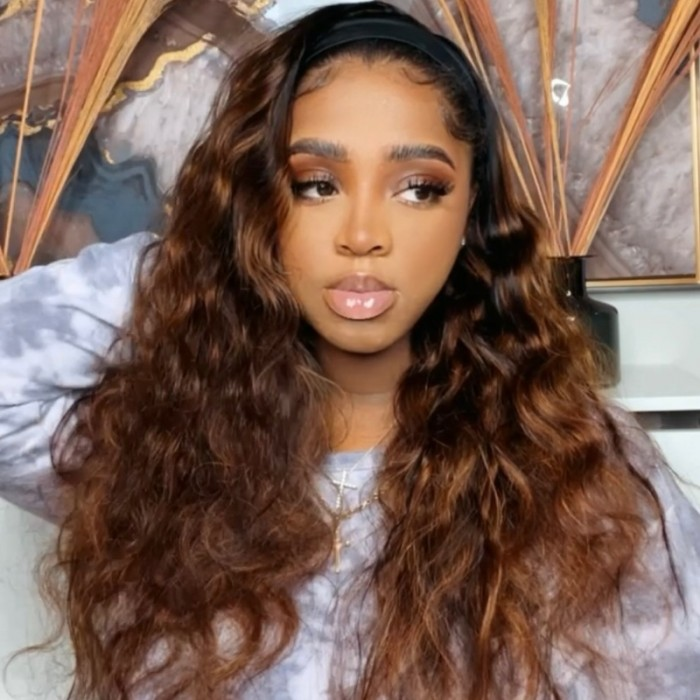 5. How To Wear The Headband Wig?
Here, please check the guide for installing headband wigs:
Step 1 Comb The Headband Wig
Use a comb to brush out any knots or tangles. For curly headband wigs, use a wide-tooth comb to comb through and freshen the wig. If the wig is thinner, try using a smaller comb instead. Use smooth, gentle strokes when combing through the wig to avoid damaging it.
Step 2 Prepare Your Natural Hair
Tie your hair into a ponytail before putting on the headband half wig. Use both hands to take the back sections of your hair and secure them into a high ponytail. Keep in mind that the half wig will still be featuring your natural hair along the front of your head, so the ponytail will be covered on the back. If you have shorter hair, aim for the ponytail to be centered along the back of your head. You can put on a wig cap over the back portions of your hair if you'd prefer for your hair to be more secure. When wearing a cap, try tying your hair in a bun instead of a ponytail. If you see any stray hairs, be sure to secure them with bobby pins.
Step 3 Braid Your Hair Back In Rows
If Your Hair Is Coarse. Separate the front sections of your hair by braiding them horizontally along your forehead. Once these braids are in place, use the edge of a flat comb to continue separating the rest of your hair into 1 inch. Braid each of these sections backward, until they reach your lower hairline along the neck.
THE MOST NATURAL HEADBAND WIG EVER!
Hurela Mall has many kinds of human hair wigs. No matter what kind of wigs you want, Hurela Mall will supply you with the best and cheap human hair wigs. We provide 100% pure human hair wigs, We provide the best quality lace wigs and no lace wigs for human hair at affordable prices. Highly recommend headband wigs and lace part wigs for a full head look. Shop Hurela hair to add your beauty!
This entry was posted in
wig
By Hurela
Write For Us