Are U Part Wigs Better
Apr.21,2022
While U part wigs are not relatively new in the market, many people still wonder if they are ideal wigs that are worth their money, which make them ask the question, are u part wigs better? Well, in this article, we help answer this question by discussing everything you need to know about u part wigs- their features and their benefits that make them great.
U part wigs have recently become very popular, thanks to their beauty and natural look. They are also pretty easy to install, making them ideal for beginners who may find it difficult to trim the lace that usually comes with lace front wigs. If you are looking for a wig that offers great style versatility, a U part wig should be on your bucket list. But are these wigs really better?
Let's find out!
What is a U part wig?
A U part wig is type off wig that is a modified half wig with a u-shaped opening at the top of the wig so that the wearer covers the hole with their natural hair. The u-shape hole can be in the middle, left, or right depending on your needs. This wig is also known as a u-shaped wig. If you want to offer additional protection to your natural hair, you can wear silk or lace closure with your U part wig.
One of the best things about the U part wig is that it looks more of a sew-in weave with the convenience of a wig. This makes this wig very versatile. So, you can never go wrong with choosing this particular type of wig.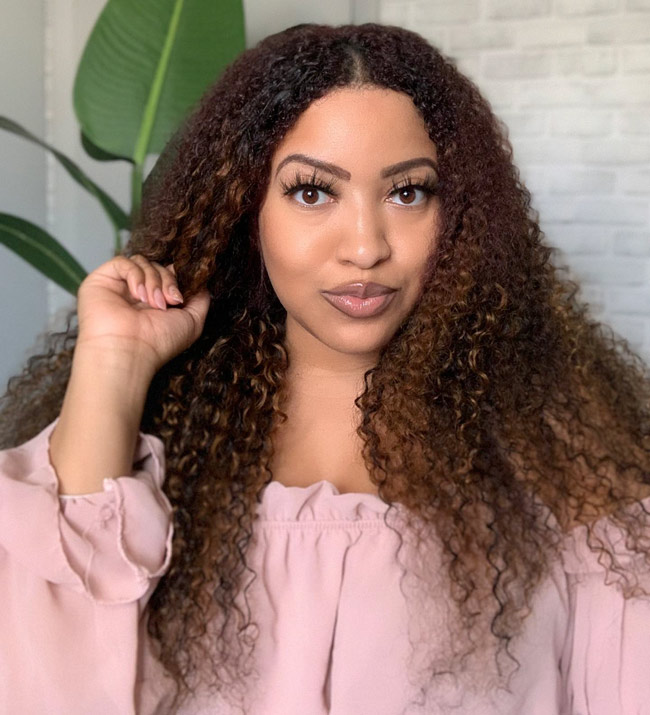 The incredible features of a U pat wig
Every type of a wig has its own features that make them better than the other. Here are top features of a U part wig:
1.Natural-looking
2.Blend perfectly with the natural hair
3.Very breathable and comfortable
4.Very secure
5.No glue and no sew-in
6.They are absolutely beautiful
7.No stocking cap needed
8.Can be installed and removed everyday
9.Matches the roots of the hair
Benefits of U part wigs
You now have a better idea of what the U part wig is as well as its features; let's take a look at its benefits that make this wig great. Here are top benefits of U part wigs.
Gives a more natural look
When buying any type of wig, you want to make sure that the wig will give you a more natural look as much as possible. Thankfully, you can easily achieve that with a U part wig. This type of a wig offers a more natural look to its wearers.
U part wigs usually don't have unnatural bumps and bulkiness which most wigs have and make a wig look unnatural. Moreover, the weft is so thin that it won't be easy to detect it. And the best thing about this wig is that you wear it with your natural hairline, so you are guaranteed a more natural look. Of course, all ladies love to rock a wig that looks more realistic and can give them that natural look they are yearning for. The U part wig can help you achieve that.
Flexible hairstyles
Another incredible benefit of a U part wig that makes it great is that it offers flexible hairstyles. For a start, the wig allows the wearer to wear their own scalp with no leave out. With this type of wig, you can make a middle part or side part according to your preference. On top of that, you can add accessories of your choice such as a headband or clips for a more natural look.
Breathable and comfortable
These two elements are very important when buying a wig. A breathable human hair wig will prevent you from feeling hot and allows your scalp to breathe. So you don't have to worry about sweating too much when the weather is hot.
The U part wig offers strong breathability because of the opening at the wig, making it easy for the scalp to breathe. Additionally, since the wig doesn't have lace, it is very lightweight, making it easier to wear throughout the day without feeling any discomfort.
U part wig is good for your natural hair
Because this type of wig offers strong breathability, this means that it gives your natural hair room to grow not just healthier, but stronger as well. We all want our natural hair to grow as much as possible. Thankfully, you can achieve that with a U part wig. That's because this wig is known for promoting hair growth. So, if you are looking for a wig that can help your hair grow, a U part wig should be on your priority list.
It doesn't require glue to install
Lace wigs usually require glue or other hair adhesives to install. This isn't the case with U part wigs. These wigs do not require glue to install, making them an ideal choice for many ladies who have sensitive skin. Glue and other adhesives are known to damage the skin and hairline. This is why it is always advisable not to use them more often on your hair. Thankfully, U part wigs eliminate the need for glue when installing a wig.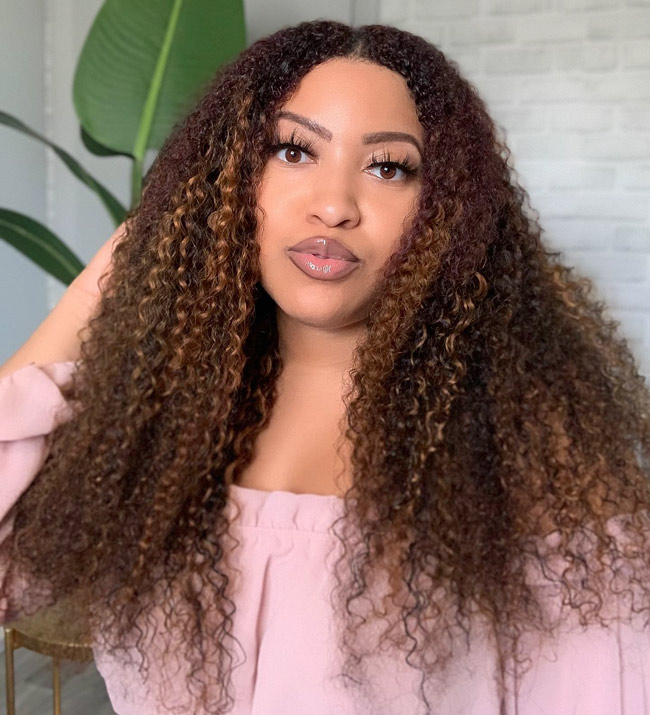 These wigs are perfect for beginners
U part wigs are beginner-friendly. For starters, these wigs are easy to install and remove since they do not require any special skills. These wigs do not have lace to be trimmed for a more natural look, which is the case with lace front wigs. Cutting and trimming laces may not be that easy for beginners.
U part wigs are cost-effective
Affordability is also one of the things that make U part wigs great. Of course, if you are under a tight budget, you need to look for cheap human hair wigs. Compared to other types of wigs, such as lace wigs or headband wigs, U part wigs are still way much cheaper. What's more, the wigs are very long-lasting and high-quality, guaranteeing you a higher value for your money.
Are U part wigs better?
Yes! From the features and benefits of the U part wigs, it is without a doubt that these wigs are great and worth trying. They will not only enhance your appearance but also serve you longer.
Write For Us
Questions & Answers
Q
Why Should I Choose U Part Wigs?
A
The U part wig has many advantages and I would like to summarize it in four areas: First, creating a natural look. Unlike lace wigs that achieve a natural look through a transparent lace covering, this wig makes the wig appear very realistic and natural by blending the wig with your natural hair. Second, protects your hair and scalp. the U-shaped wig has U-shaped holes that allow your hair and scalp to breathe more because it is not subjected to the stress of a traditional sewn-in weave. Third, it promotes hair growth. A U-part wig is essential in your transition from wig to natural hair. You can remove it at night to give your hair a chance to grow and breathe. Finally, protect your skin. U-part wigs don't require glue and stitches, which is a lifesaver for girls with sensitive skin. Also, these clip-in wigs won't harm your real hair and prevent hair loss.