Are Headband Wigs Worth It?
Sep.07,2022
As people's hair will have various problems, people's demand for wigs is also growing. This increasing demand has promoted the development of the wig industry. More and more types of human hair wigs have appeared. Among them, the most popular is the headband wig. The headband was a fashion in the 1970s as a hair accessory, and now it has returned to the fashion circle with a modern style. The headband wig has become the perfect hairstyle for busy women. It is easy to wear, without using any tape or adhesive when wearing, and the damage to the skin is minimized. In addition, there are many styles of headband wigs for you to choose from. If you are still hesitant to buy a headband wig, then take a look at the advantages of headband wigs.
What Is A Headband Wig?
Headband wig is a kind of wig with shawl like material, similar to the headband connected to the front. It is made by 100% human hair. And the headband covers the hair to make it look more natural. It can be placed on the head with a belt instead of a clip or other accessories, and can slide around the head. Hair glue is not required to fix the wig. You can freely adjust the belt to design your wig. This is the best option for those who don't want to hurt their hair or head.

There are also different styles and designs of headband wigs. They differ from standard wigs in the density, the softness of the band, the detachable band and the width of the band.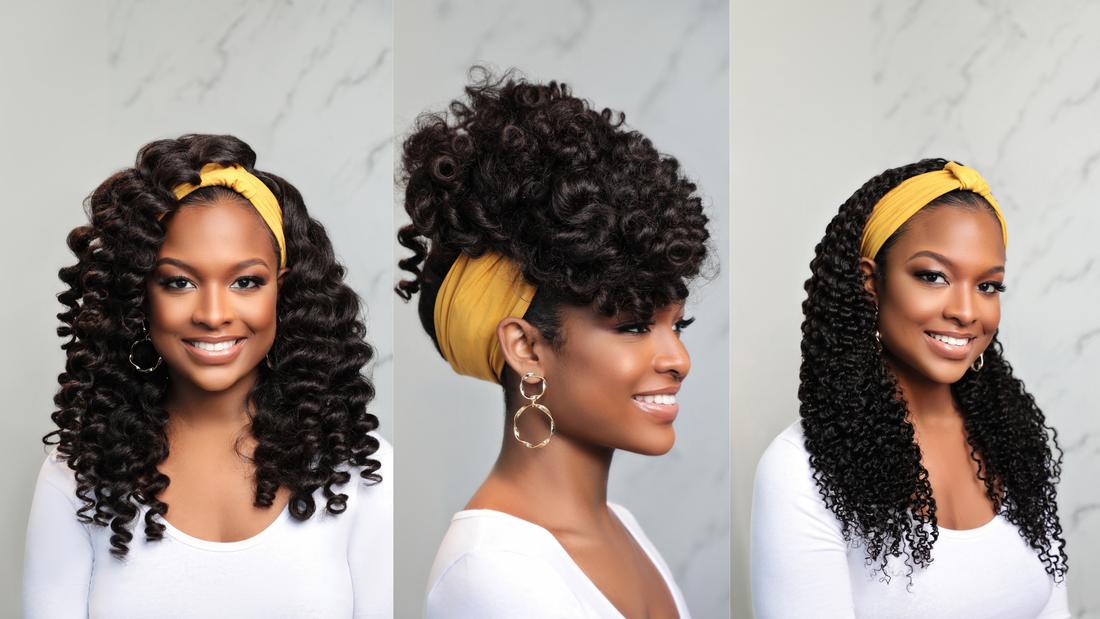 The Reasons You Should Buy Headband Wigs:

1. Easy To Install
Many women who wear wigs are not professional stylists. They may be ordinary working people or still in school. So they can't spend too much time on styling wigs. For them, a headband wig is the best choice. It is very suitable for first-time users and people without much time. The design of the headband can make you wear and take off easily, and the wearing process is not complicated at all. You only need a few minutes to put on a headband wig. There are several hairpins and adjustable Velcro bands sewn on the wig. When you put the headband wig on your head, you just need to clip the clips on your hair and adjust the band to fit your head shape, which can make the headband wig firmly fixed to your head.

2. Protect Your Hair
Headband wig does not need to use glue or other accessories to fix the wig during wearing. The wig can be firmly fixed on the head only by the hairpins and adjustable belt on the wig cap. This reduces the irritation of glue to the scalp and can better protect your skin. In addition, this wig has a complete wig cap, which can completely cover your head and protect the hair under the cap, which can protect your hair from external dirt.

3. Different Styles
One of the most important reasons for the popularity of headband wigs is its versatility. You can match different headbands on different occasions to create different looks. You can also wear it in any way that suits you. For example, you can tie your hair in a ponytail or create a half up and half down hairstyle. The headband wig is suitable for various hairstyles. You can also change the color and style of the headband according to your dress.

4. Suitable For All Seasons
When you consider buying any wig, permeability is the most important factor you should consider. Nothing is worse than wearing a muggy wig. No matter what the weather is, a breathable wig will make you feel comfortable. Headband wig is made of 100% human hair, which is light and breathable. You don't have to worry about sweating or feeling uncomfortable with a headband wig. The headband wig is lighter than the traditional wig. Its anti sweat function can make this wig highly breathable and suitable for all seasons.

5. Easy To Maintain
Another biggest advantage of the headband wig is that it is easy to maintain. You just need to wash your wig regularly to prevent the accumulation of dust and dirt. The washing of wigs can also eliminate any unpleasant smell. You can take care of your human hair with a wig, just like you take care of natural hair. You can also use the same product to care for your wig. Pay special attention when storing wigs. You need to put wigs on mannequins or wig racks to maintain the shape of wigs.
Popular Headband wigs:
Headband Wigs Long Straight Hair Human Hair Wigs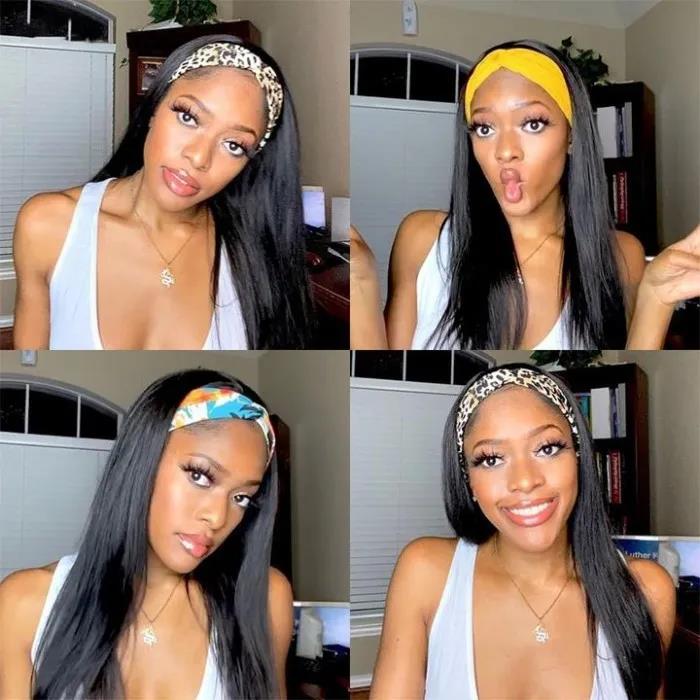 Natural Black Headband Wigs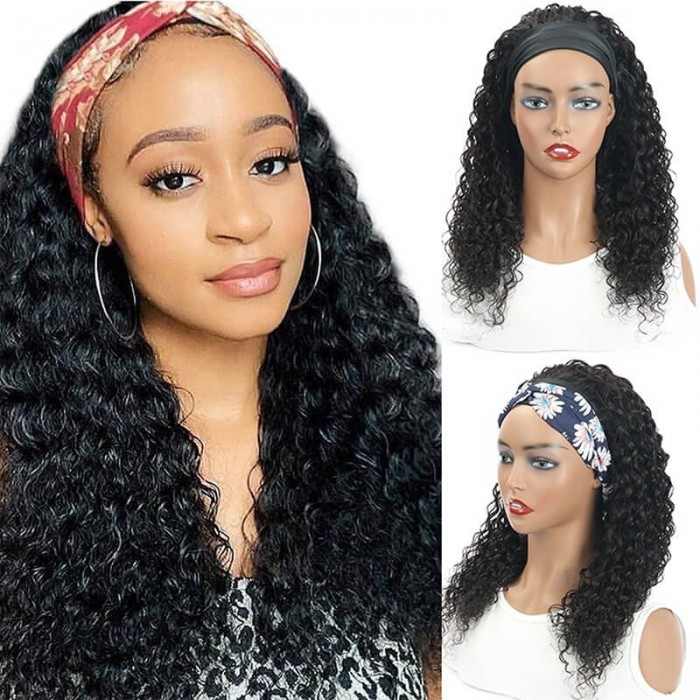 Body Wave Headband Wigs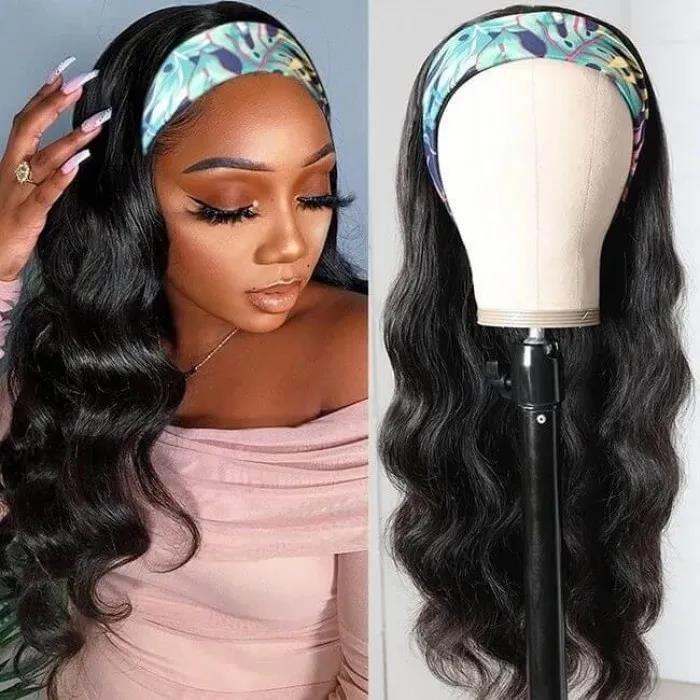 Highlight Blonde Straight Headband Wigs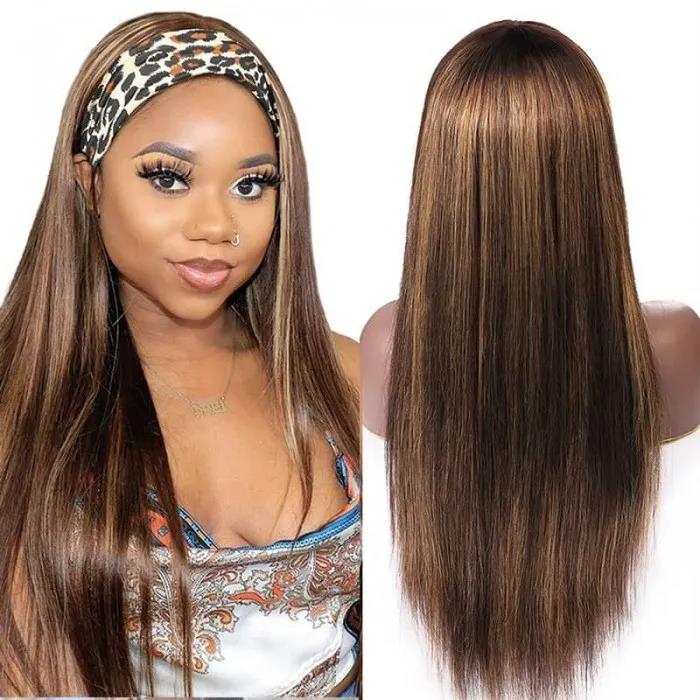 Write For Us
Questions & Answers
Q
How to care human hair wig
A
Tips & Tricks
Wash or rinse all human hair products and style before wearing. ...
Rinsing with hot water will damage the cap and can cause the hair to become dry.
Do not dry on a solid form or mannequin head to avoid stretching the cap.
We do not recommend sleeping, showering or swimming while wearing the wig.
Q
How long do headband wigs last?
A
Replacement and reattachment of bonding is usually required every 6 to 8 weeks. Again, your daily lifestyle influences how frequently you must replace your hair system adhesive. If you're a frequent swimmer, for example, exposure to chlorinated or salty water can disrupt the bond between your scalp and hairpiece.
Q
Do you have to wear a wig cap with a headband wig?
A
That is the question. Wearing a wig cap is a completely personal preference. Wig caps act as a protective barrier to a sensitive scalp and keep your wig comfortable and secure during everyday use. If wearing a wig cap helps you achieve this, then this is the way to go.