An introduction of protective hairstyles for beginners
Sep.01,2022
Have you suffered from hair damage or hair loss? Does your hair continue to thin? Do you see the split of your hair ends every time you wash it? There are so many factors due to hair breakage, involving tensions at the scalp, sulfates in the shampoo, high temperature, strong ultraviolet and lake of water. Some people wear wigs to protect hair loss and their scalp. And there is another way to protect your hair besides wearing human hair wigs, make protective hairstyles. Protective hairstyles are designed to reduce or avoid the risk of hair damage. Today let us talk about protective hairstyles, including what are protective hairstyle, when and how long to wear them and also simple tips you can follow when rocking protective hairstyle.
What is a protective hairstyle?
A protective hairstyle is a hairstyle that tucks the hair away and keeps it free from manipulation. Protective hairstyles include braids, wigs, locks, and twists. Protective hairstyles generally be used by people who have Afro-textured hair. This kind of hair texture with the natural curly is easy to dry and lose gloss without meticulous care. Because of its texture, people always use heat tools, such as a flat iron, to straight it so that cause severe hurt. But for some hairstyles, heat tools seem inevitable to use for styling your natural hair.
To protect our own hair and to have pretty hair appearance, protective hairstyles show up. A protective style is one where the main goal of the style is to protect your hair. They could keep your hair hydrated and well cared from extreme weather. Not only your natural hair can be a bun, braids, but you can also wear a wig extension to let your strands get a break from styling.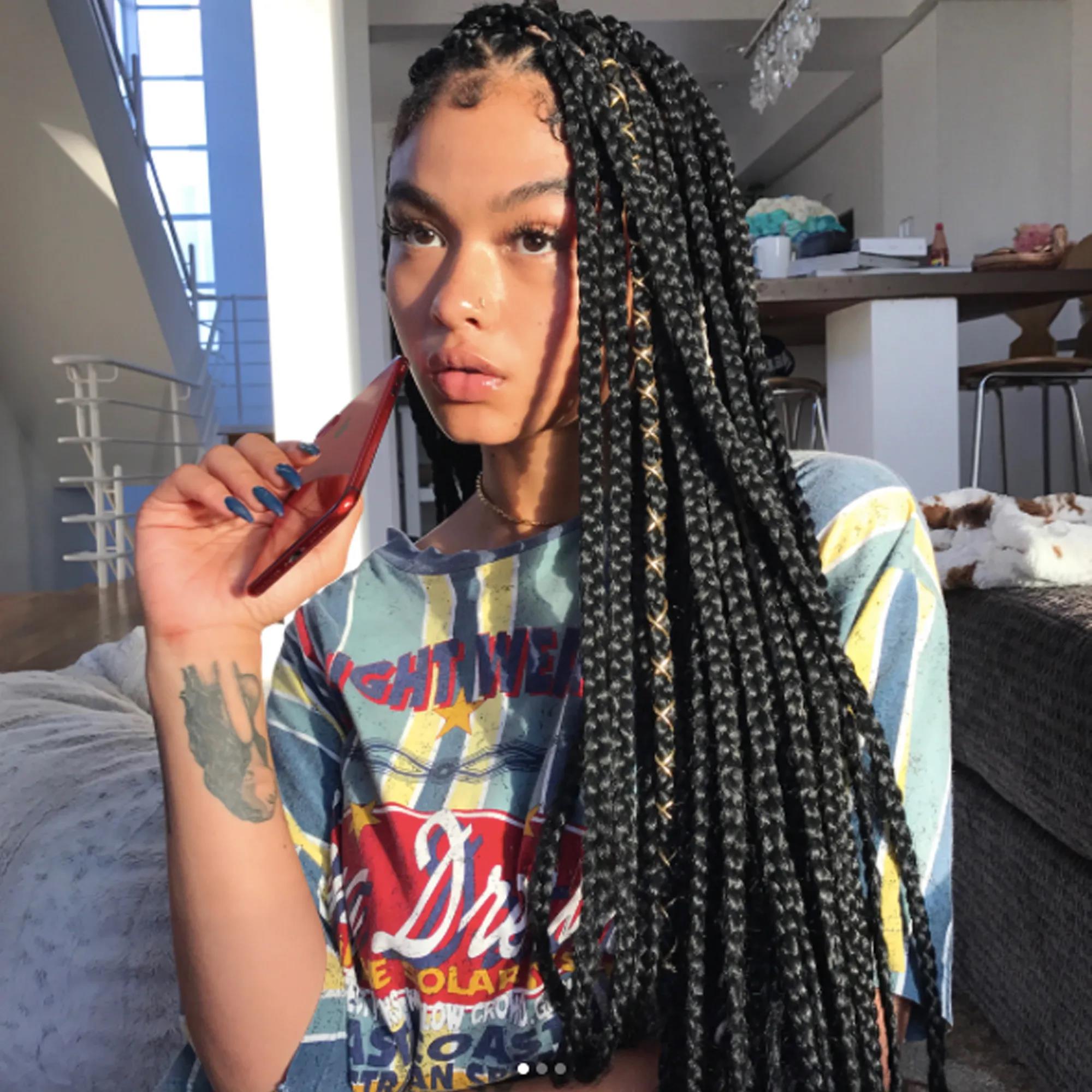 Why do protective hairstyles protect your hair?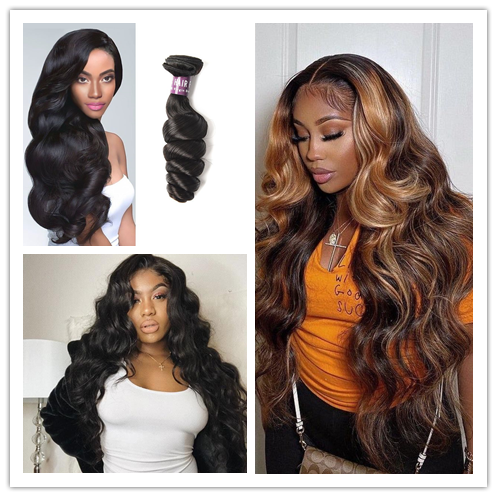 Afro-texture hair is prone to hair damage and breakage when it being exposed to the air for a long time. Limited its exposure to any damage caused by the sun, the heat, the cold, and excessive manipulation, protective styles help keep textured hair healthy. As I mentioned before, heat hurt is a big factor leads to the ends split and hair breakage. Protective hairstyles rarely need to use heat tools, so they can prevent hair from hurt of high temperature.
Protective hairstyles last for about two weeks to two months with good maintenance. Apply to low manipulation hairstyles, hair keeps one style for several days, helping to remain moisture and hair growth.
If you hope your hair look glossy and neat every day, wearing a silk scarf should not be overlooked. Silk scarfs differ from cotton ones, having more smooth texture. Silk helps your hair retain moisture and eliminates frizz, which will help you extend the wear of your look.
How long will protective hairstyles last?
When you are experiencing bad hair damage and want to leave out space and time for hair to repair and grow, you can try to wear protective hairstyles. A protective hairstyle that tucks the hair away will last you for about two weeks to two months. Your hair can last for moth is based on the premise that the tight tension of hair and scalp. However, even though frequent condition benefits hair health, tighten the hair firmly is not a good option considered of our goal. We make protective hairstyles and hope them protect hair from loss and damage, strong pulling and tight tensions of the scalp and hair ruin the possible effect. So, please do not ignore our ultimate goals and keep our hair at the tight tension for a long time just to keep hairstyles.
Tips for wearing protective hairstyles
Avoid strong pulling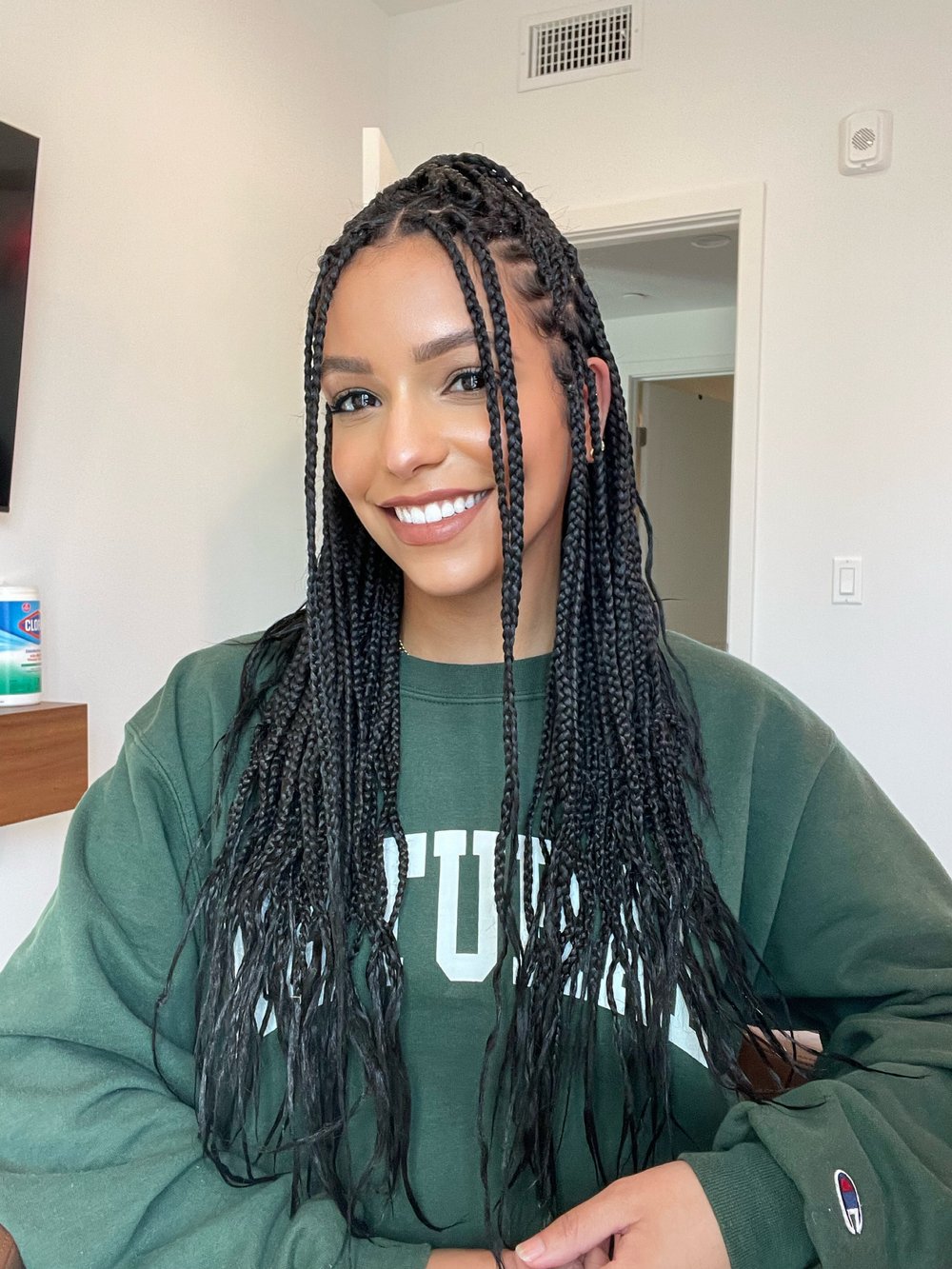 If you opt for braided or twisted extensions like knots, normal traditional box braids or twists and faux locks, be sure that the extensions are not pulling on your hair because this can cause breakage. Although the hair extension you add into the braids are human hair wigs and have the same texture as yours, they might be too heavy to withstand.
To get rid of headaches, ask your stylist not to pull too tightly and attach the proper density of wigs.
Clean your scalp and hair
The second tip is that you should keep your scalp and your hair clean by washing your hair weekly. If you have a protective hairstyle on, then you can extend it to another week. So, every two weeks, make sure that your hair is washed and your scalp and hair is clean.
Moisturize your hair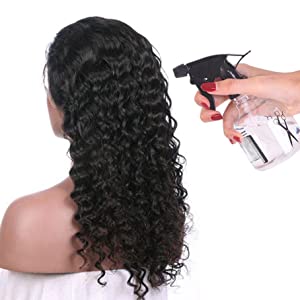 To keep your hair moisturized as often as you might want to. Make sure that your hair is constantly moisturized by hair spray, water or oil.
Reduce friction
The fourth tip is to sleep with a satin bonnet or silk scarf to keep your hair neat and moisturized. Failing to wear a quality satin bonnet or a scarf while you have your protective style or just any style at night is one of the key elements many people miss when it comes to their hair journey. Your pillowcase is a natural absorbent of moisture and oils, so you're more likely to wake up with dry hair even though you moisturize it previously. A Silk scarf helps you to trap the rich oils and moisturizers that were applied to your hair. So the focus of a silk scarf or a satin bonnet would be to keep the moisture in your hair instead of allowing it to evaporate out.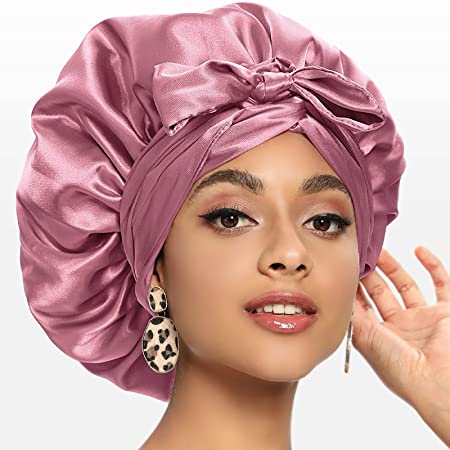 Get your Iphone13 !
Woo ! Get Your Lucky ! 100% WIN !
Thanks For Your Register!
+
Sorry,The Email Address Or Password Entered Is Incorrect.If You Are Sure That This Is Your Email Address,Please CLICK HERE To Get Your New Password And Access Your Account.

Register & Enjoy More Hurela VIP Privileges

Free Gift

5% OFF Code

Flash Sale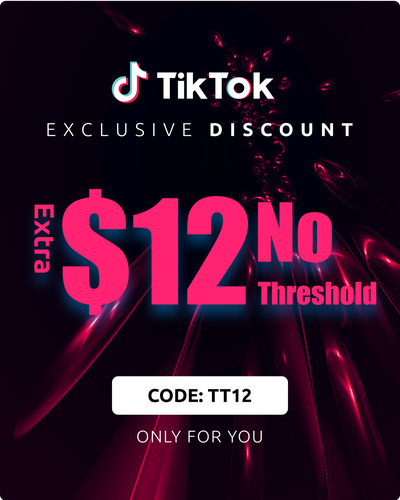 ✔
Thank You For Signing Up! 5% OFF Code: LUCKY5 And You Will Get Gift Package With Order.
ESI processing not enabled