A Beginner's Guide to T Part Lace Wigs
Aug.26,2022
V part wigs and U parts wigs have been spread worldwide for a long time and accepted great appreciation from women. Recently, T part lace wigs as a new type of wigs also become popular and fall in loved by pretty women who want to own better wigs.
Because of these similar features, it is easy to get confused with U part and T part wigs. Now, let us begin to see the special characteristics of T part wigs and figure out their pros and cons and some popular hairstyles.
What are T part lace wigs?
T part lace wigs are a type of lace wigs, but they are not lace frontal wigs. Instead of having a big lace area where workers have to sew human hair onto, there are only two lace sections of T part wigs. And T part wigs named after wigs lace positions. Lace exists in the middle of the wig cap and along the hairline from ear to ear. You can choose different sizes of lace like 13×6, 13×5 and 13×4. 13 inches length from ear to ear and 5 inches long from the head top to the back. The width of lace at head top is fixed at 0.5 inch, so you can only select the proper length according to your head size and your dream hairstyles.
Generally, T part wigs are made of human hair. Some are virgin human hair wigs and naturally more expensive than synthetic wigs. T part wigs allow dye and heat styling due to their texture. You can buy one and style it by your heart freely.
Personally speaking, T part wigs are more beginners friendly than lace frontal wigs and wigs closure. They are easy to maintain and install because of small lace area. And T part wigs are versatile as well as lace frontal wigs. You could do every hairstyle by yourself conveniently and take a short time.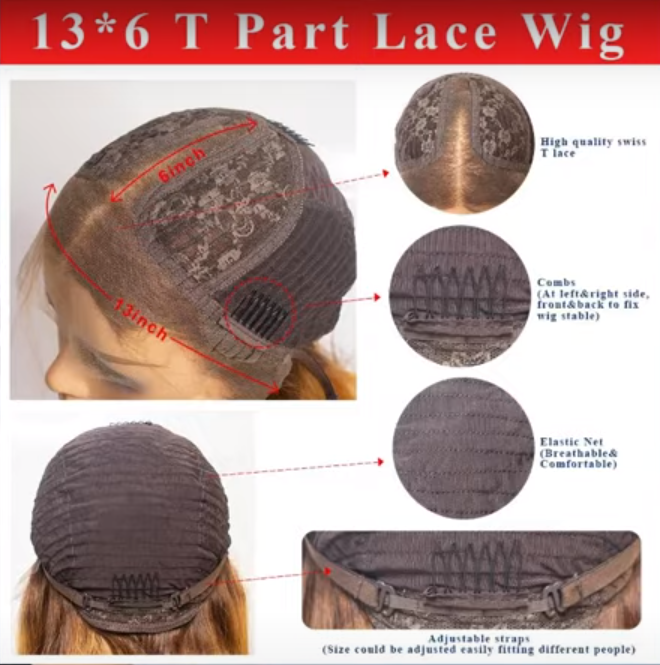 The pros and cons of T part lace wigs
Advantages of T part wigs:
Beginners friendly: T part wigs have lace parts from the head top to the back and from ear to ear. The hairline lace is easy to trim and then make your hair looks natural and sleek. They are a kind of glueless wigs. Installing T part wigs without lace will not be unsafe. Wigs security links to clips and a strong elastic bang inside your wig. Wearing a wig cap or a wig grip before attaching T part wigs keep them in security that do not drop.
Versatile: T part wigs suit for any occasions. Parties, lovers appointment, school lectures, fashion activities or offices are all suitable. No need to worry that you just have one wig for many events, you can style it for any hairstyles you loved. And T part wigs are labor-timing to wear. Just leave out several minutes for installing, natural and beautiful appearance is waiting for you.
Easy to style: T part wigs have a prominent advantage that they are convenient to do your baby hair. Women with oval, round, or square face may want to balance their face by style hair edges, and T part wigs provide you enough area to do what you want. Meanwhile, you can trim your wig to the proper length close to your own hair or braid hair for long time keeping. Heat tools, such as hair dryers, hair irons, can be used on T part wigs on Hurela due to good quality of human hair material.
Shortcoming:
Hard to show your own scalp. T part wigs just have a relative small area of lace on the head top. And unlike U part or V part wigs which can attach under your own hair, T part lace wigs can only be fixed on your head, covering your own scalp and hair.
T part lace wigs on hurela
Straight virgin T part lace wigs
Straight virgin T part wigs looks elegant and help to elevate your styles. They are unprocessed, so that have fewer restrictions than color-treated or curly hair. And 150 density of hair that close to your own hair gives you the most natural looking at any angle. It means this type of wigs will not let your natural hair show up.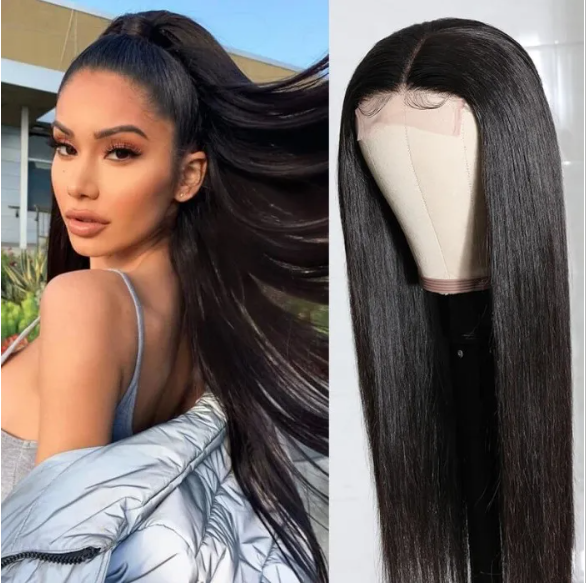 Short Bob with dark auburn color
Bob is a classical hairstyle lasted for a century. It will balance your face and highlight your features. Whether you are curly or thin, tall or petite, Bob can give you more pretty appearance than expectation. Auburn color, a brown style color, close to your natural color, adds your charms and bring more sexy feelings. Short Bob auburn T part wigs worth everyone to try.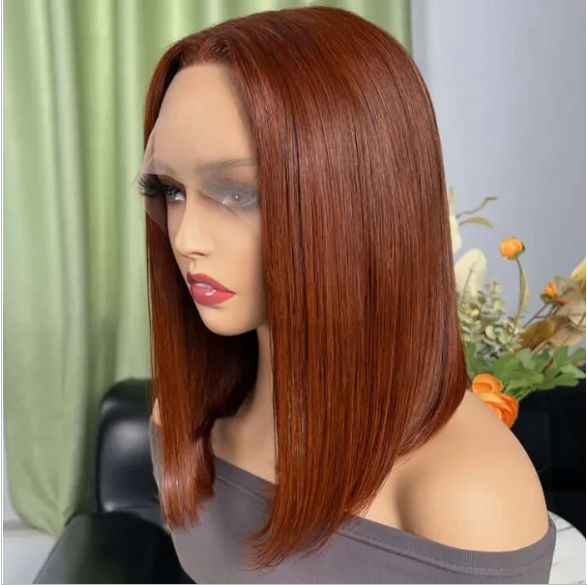 Highlight curly T part wigs
One color alone sounds tedious? Highlight T part human hair lace wigs are made for you. When it comes to autumn, what occurs to your mind? I guess it is autumn leaves. TL412 Colored Wigs like fiery leaves with radiant texture beat your heart by their beauty. Moreover, curly hair seems charming and sexy, which can catch people's eyes at a glance. I guess you will fall in love with them.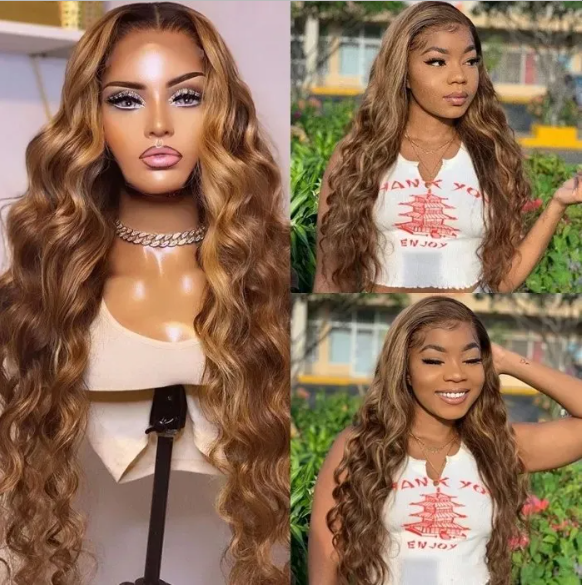 Do you still have some confused questions of T part wigs? If you do, please contact us. We will answer all your questions quickly and comprehensively. Do not hesitate, call us and have your dream T part wigs!
Write For Us