Jerry Curly V Part Wig
1. What Is A Jerry Curly V Part Wig?
Jerry curl (often spelled Jheri curl or Jeri Curl) is a perm hairstyle that is common and popular among African Americans, black Canadians, and black women. The style is sharp and beautiful. It is popular at present. The style is special but beautiful. The style is soft, thick, elastic, silky, and curly. And the cuticle of the wig goes in the same direction as the hair. Wearing a Jerry Curly V Part Wig will bring you a lot of glory and compliments. Hurela offers high-quality Jerry Curly V Part Wigs made from 100% unprocessed human hair.
2. Why Do You Need A Jerry Curly V Part Wig?
The reasons that you need a jerry curly v part wig are various. First of all, jerry curly v part wig will give you a natural hair look because the wig can blend very well with your natural hair. Second, jerry curl is so versatile. You can style your jerry curly v part wig in so many different ways and it also works well with various accessories such as beanies, headbands, head wraps, and scarves, which will give you a fabulous look. Thirdly, it is easy to install. V Part wig is easy to wear and take off. V-shaped openings and overall design allow your hair to breathe naturally. There is no doubt that when you wear a V-shaped wig, you will be very relaxed. Therefore, busy people can save a lot of time and energy to wear them. What's more, thanks to its gloss finish with loose curls it produced on the hair, the wig is a low-maintenance hairstyle. After wearing your gorgeous jerry curly v part wig, you just need to wash and blow dry it.



Get your Iphone13 !
Woo ! Get Your Lucky ! 100% WIN !
Thanks For Your Register!
+
Sorry,The Email Address Or Password Entered Is Incorrect.If You Are Sure That This Is Your Email Address,Please CLICK HERE To Get Your New Password And Access Your Account.

Register & Enjoy More Hurela VIP Privileges

Free Gift

5% OFF Code

Flash Sale
✔
Thank You For Signing Up! 5% OFF Code: LUCKY5 And You Will Get Gift Package With Order.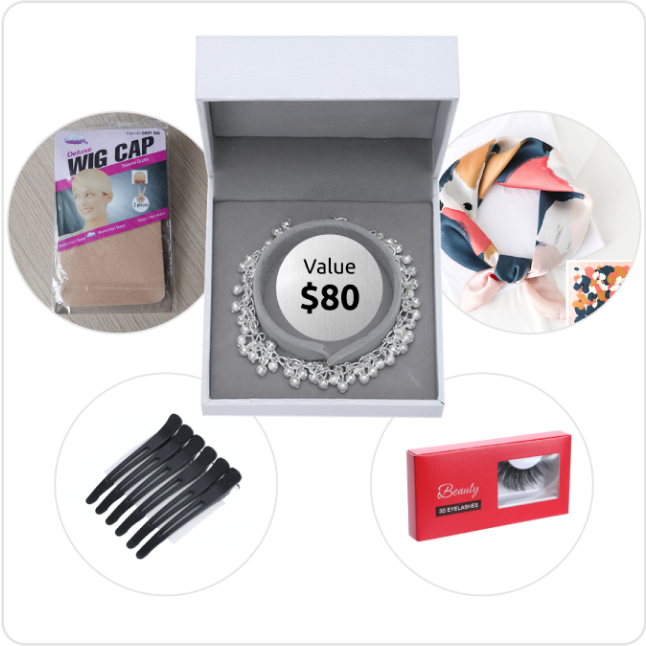 If the order less than 20 minutes